Toyota has described its decision to run three cars at this year's Le Mans 24 Hours as a major financial risk.
The expansion of the Japanese manufacturer's assault on Le Mans and the Spa round of the World Endurance Championship in May has been undertaken with a budget that Toyota Motorsport GmbH technical director Pascal Vasselon described as "very optimistic".
"If we have a couple of accidents, for example, we will be in financial trouble and we would have to make a drastic saving at some point," Vasselon told Autosport.
Vasselon revealed that there had been no increase in budget for 2017 and that the extra Le Mans entry had been facilitated by savings elsewhere in the programme.
"We have had to manage within our budget frame - we did not get more budget," he explained.
"We have reduced some development items without hurting our performance target achievement and, at the same time, taking some financial risks."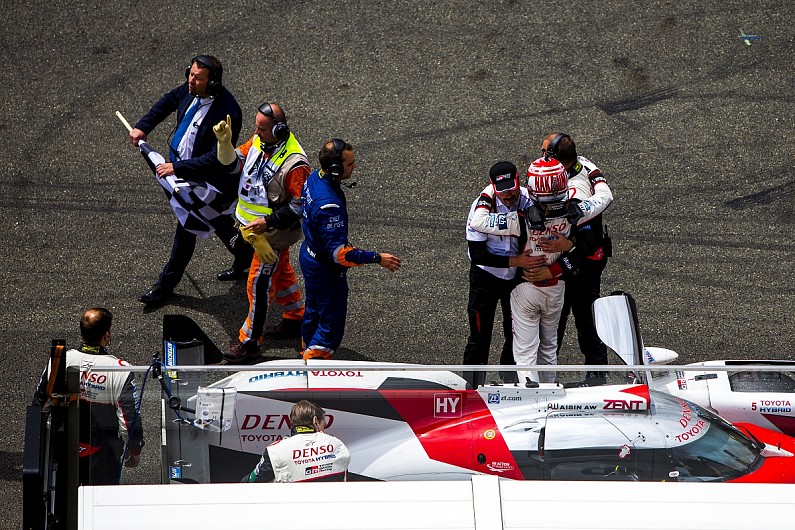 Vasselon said that Toyota's experiences at Le Mans in 2014 and '16 had pushed it towards running a third car for the first time since its return to frontline sportscar racing on the rebirth of the WEC in '12.
"If you look at the past three years, two times we were in a position to win Le Mans and two times we have had exactly the same scenario with one car having an accident and the second one having a one-off reliability issue," he explained.
"The same scenario twice in three years pushes you strongly towards having the third car."
The decision on the extra Le Mans car also follows a period of stability in Toyota's programme after it introduced an all-new V6 turbo engine and replaced its supercapacitor energy-storage system with a battery in 2016.