Fernando Alonso believes that Toyota is no faster than its World Endurance Championshp rivals, stressing that its advantage is mainly down to its "perfect" race execution.
Despite Equivalence of Technology changes being made both in the run up to last weekend's Fuji round and during the event itself, Toyota continued its dominant form on its home venue with another convincing one-two finish.
As was the case in Silverstone, before both TS050 Hybrids were disqualified for technical infringements, the winning margin in Fuji over the third-placed car was four laps.
But Alonso, who this time finished second in the #8 car he shares with Sebastien Buemi and Kazuki Nakajima, doesn't think the final margin was a fair reflection of the relative pace between Toyota and lead privateer squads SMP Racing and Rebellion Racing.
The third-placed #1 Rebellion in total spent 1m36s longer in the pits than the winning #7 Toyota, the equivalent of slightly over one lap around Fuji in the dry.
"People are always talking about Toyota's dominance, but SMP and Rebellion were doing the same times as us when they had a clear lap," said Alonso.
"To have a car that's been developed for four months doing the same times as a Toyota with 10 years of development is unfair, if we want to call it that, but they nailed it.
"Other times they lose three or four minutes more than us in the pitstops during the six hours, and then when they finish three or four laps behind, it looks as if the Toyotas are racing alone, but that's the result of a race that's perfectly executed."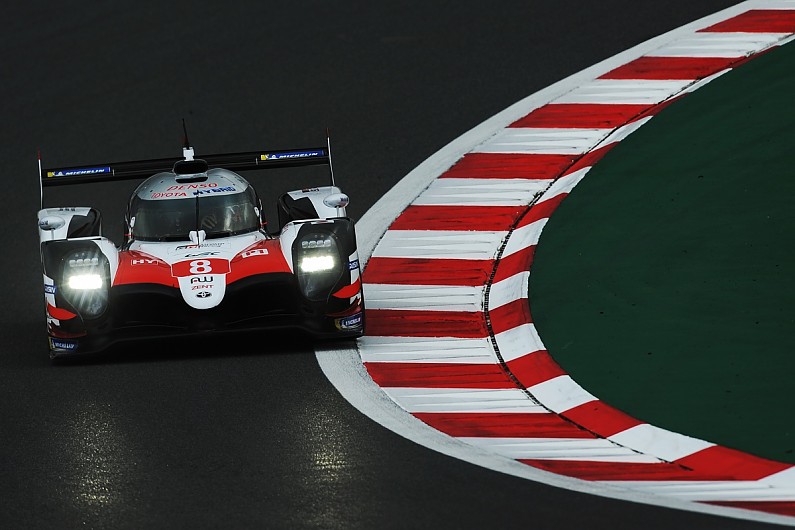 Toyota Team President Hisatake Murata offered a similar view to Alonso when asked for his view on the performance of the non-hybrid LMP1 cars at Fuji.
He said: "It is true that we are getting considerably closer when we look at this race to the LMP1 privateers, which weigh less and have more fuel available to them."
"As with the previous race [Silverstone], we got the difference of four laps, but I think that it is [down to] team strength - tyres properly selected, pitwork done properly.
"[The privateers] are considerably closer in terms of one-lap speed, but endurance races are not decided by one lap.
"And because the regulations do not restrict our ability to keep our fighting strength steady for six hours, that difference is four laps."