Toyota has agreed to a double performance hit for next weekend's Fuji round of the World Endurance Championship.
The two Toyota TS050 HYBRIDs will run at an increased minimum weight and will no longer have an advantage on stint length over the privateer LMP1 opposition at the Japanese marque's home race on October 14.
A bulletin from the FIA's endurance committee outlining the moves states that "these changes were only possible thanks to the agreement of the LMP1H [hybrid] competitor".
The weight of the Toyotas has been raised by 26kg to 904kg under the Equivalence of Technology regulations, the mechanism under which the WEC rule makers are attempting to balance hybrid and non-hybrid P1 cars.
That means that the TS050s will be nearly 100kg heavier than the lightest privateer cars.
The two-lap refuelling advantage for Toyota originally enshrined in the agreements governing the EoT for the 2018/19 WEC superseason has also been removed.
The target stint length for the privateers has now been brought up to that of the Toyotas.
Fresh EoT changes follow Toyota's domination of the Silverstone WEC round in August prior to the exclusion of the TS050s for a technical infringement.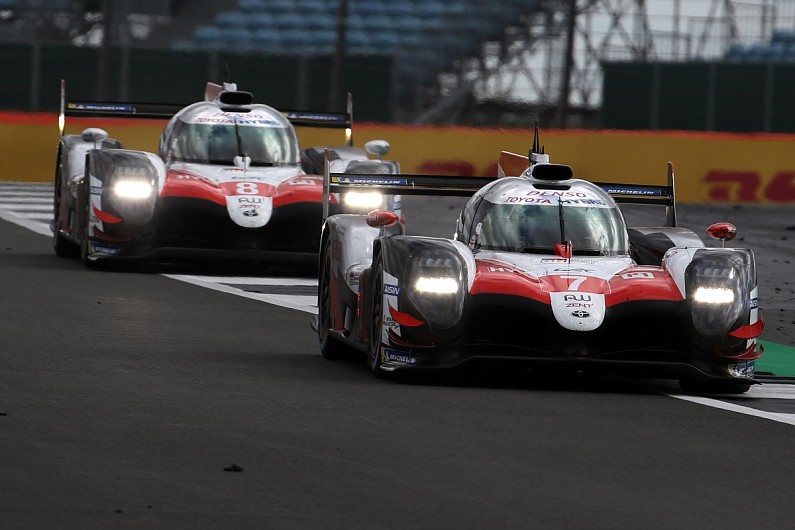 The #8 and #7 TS050s finished four laps up on the best of the privateer P1s after six hours of racing, although both cars were later excluded for skid block infractions.
That was despite changes to the EoT, again agreed by Toyota, following the Le Mans 24 Hours in June.
The WEC and series promoter the Automobile Club de l'Ouest made a promise of lap-time parity to the privateers in the wake of Porsche's announcement last summer that it was leaving LMP1.
However, it was originally intended that the hybrid Toyotas would retain an advantage on stint length.