The old saying 'if something sounds too good to be true, then it usually is' applies particularly well to motorsport. With perhaps the rare exception - Paul Stoddart tells a story that Brazilian journeyman Tarso Marques got his drive at Minardi in 2001 for just $15,000 - motorsport has a high barrier to entry, and for good reason. As a rule of thumb, you only get what you pay for and those who attempt to cut corners are often caught out.
In 1999, Team Penske passed up the chance to replace the injured Al Unser Jr with Le Mans winner JJ Lehto - dropped on the eve of the season by Hogan Racing - and settled upon rookie Marques instead, who unsurprisingly failed to turn around the team's flagging fortunes. Penske duly learned its lesson and hired Gil de Ferran, who promptly won back-to-back CART titles.
The same concept applies with safety products. Buying a helmet, race suit or harness system from a private internet seller is considerably cheaper than buying direct from the manufacturer or an approved retailer, but comes with none of the guarantees of quality that distinguishes a fully-licensed original, developed at length to meet and surpass the FIA's exacting standards. Worse, discounted items of questionable heritage can sometimes turn out to be counterfeits, masquerading under the name of a recognised brand.
Counterfeit products are a widespread and damaging issue for the motorsport industry at-large, taking business away from the manufacturers and retailers of original merchandise, while also impacting consumer confidence in the brands concerned.
Considering the scale of the problem, it is surprising that many remain ill-informed on the subject, although the reluctance of manufacturers and the FIA alike to do more to spell out how a fake can be distinguished from the genuine article - because that will equip the counterfeiters with the tools to pass their designs off as original products - is understandable.
The conviction in May this year of a rogue trader in Wales, given a suspended 18-month jail sentence for selling counterfeit seatbelt harnesses on eBay and Facebook, served as a timely reminder that counterfeiters won't go away overnight and just how grave the consequences could be for a consumer. When tested in controlled conditions by Carmarthenshire Trading Standards officers, the fake belts failed at just 50mph.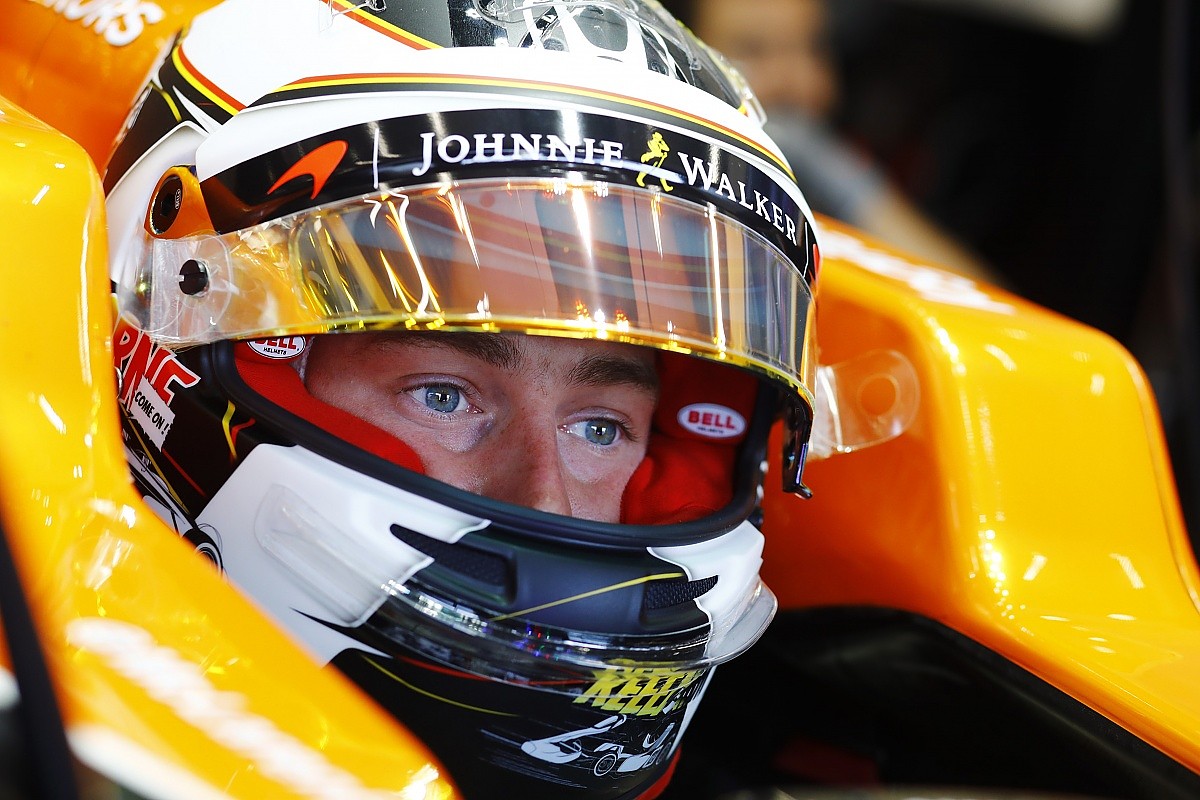 It wasn't the first such case and nor will it be the last, but there are plenty of options open to the manufacturers to fight back. Firstly, they can approach the FIA to see if there are loopholes in the regulations that can be closed.
Bell Racing Helmets spent several years developing a series of mirrored visors that reduce light intensity in low sun while still providing the correct contrasts. But company chairman Stephane Cohen was compelled to launch an investigation when drivers using customised Bell Racing visors found that their colour perception had been altered, causing yellow lights to appear green.
"Some wise dealers were buying regular clear shields and would have them cut with some sort of mirror treatment, without any knowledge of what they were doing," explains Cohen.
"That can be extremely dangerous because if a driver sees a yellow flag as a green flag, the driver will think they have passed the dangerous area on the track when they are still in the area."
Bell consulted the FIA, which conducted its own inquiry before arriving at the same conclusion. It responded by introducing a measure that manufacturers must certify its visors as well as its helmets, placing an official FIA label on the visor to make it easier for scrutineers to identify counterfeits.
Cohen believes things "are moving in the right direction" and similar measures to prove authenticity are proving popular among other manufacturers.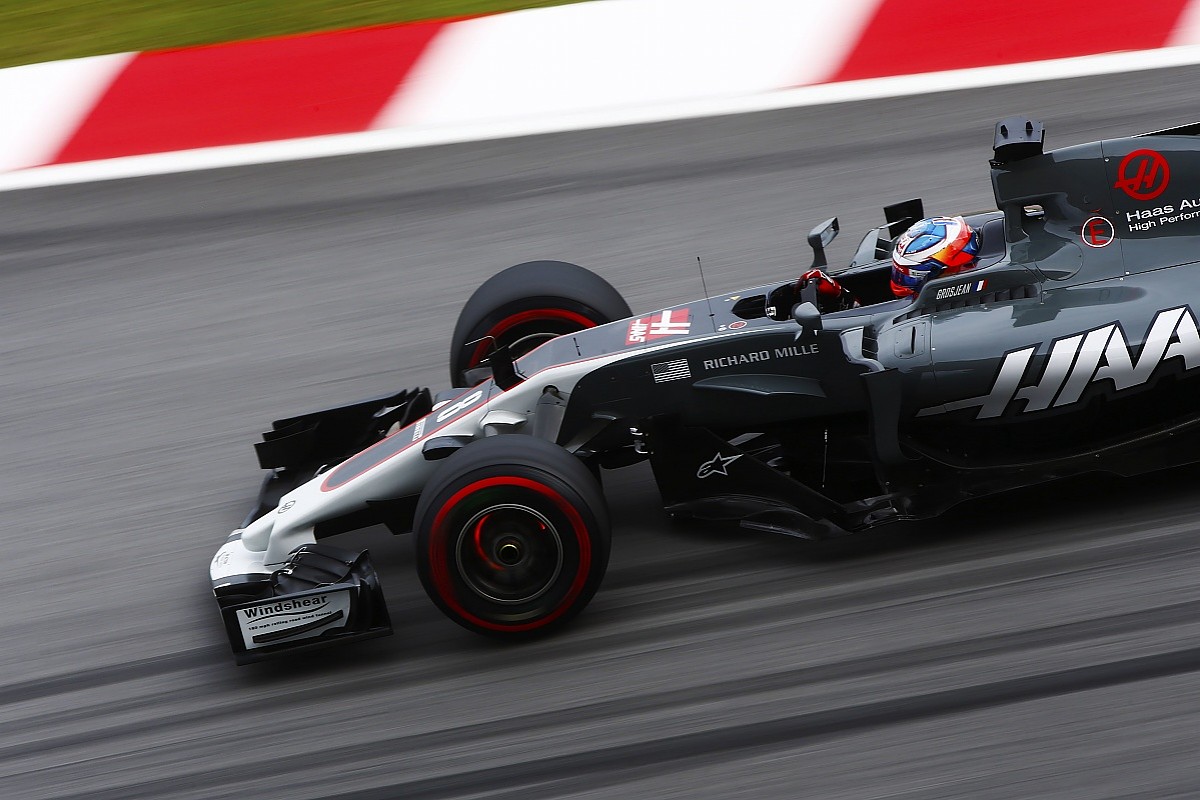 Brembo Racing has experienced problems with counterfeit brake callipers and contacted Autosport to warn that any callipers sold separately from the disc, adapter pads and clamp are likely to be fakes, or made using inferior parts that have been manipulated and repainted to look like the original. Officially-licensed Brembo Racing products are therefore sold with a scratch card that can be used to verify the product online.
But to get to the root of the problem and respond effectively, manufacturers first must understand the conditions that cause counterfeit products to permeate the market in the first place. This can be traced back to three principal factors - supply, demand and inevitably, price.
"When you buy a restraint system for under £100 with a name brand, you know that it's not real. It's not any different to buying a Rolex from the street corner"
Takata Racing chief Tom Myers
Having been endorsed by OEMs such as Honda and Toyota in their factory racing programs, demand for Takata Racing belts skyrocketed, but a lack of availability outside Japan created a void that was filled by the black market.
"Successful brands are more likely to be copied and where there's a market void or an extremely expensive entry level, that opens the window of opportunity for counterfeit products," says Tom Myers, Takata Racing head of motorsport programmes.
In response to the problem, Takata Racing has worked to heighten its appeal by widening its distribution network, expanding its product range and lowering the price to entry. But to contain the problem, the Japanese marque has also attempted to stop the flow of counterfeit products onto the market by pursuing the counterfeiters themselves.
After its cooperation with Chinese authorities to carry out warehouse raids had limited success, Takata changed tact and shifted focus to cutting off supply chains. It hired a third-party company to identify and remove internet listings from unauthorised vendors at lower-than-normal rates, thereby denying the counterfeiters access to their main selling channels and leaving them with stock they can't move.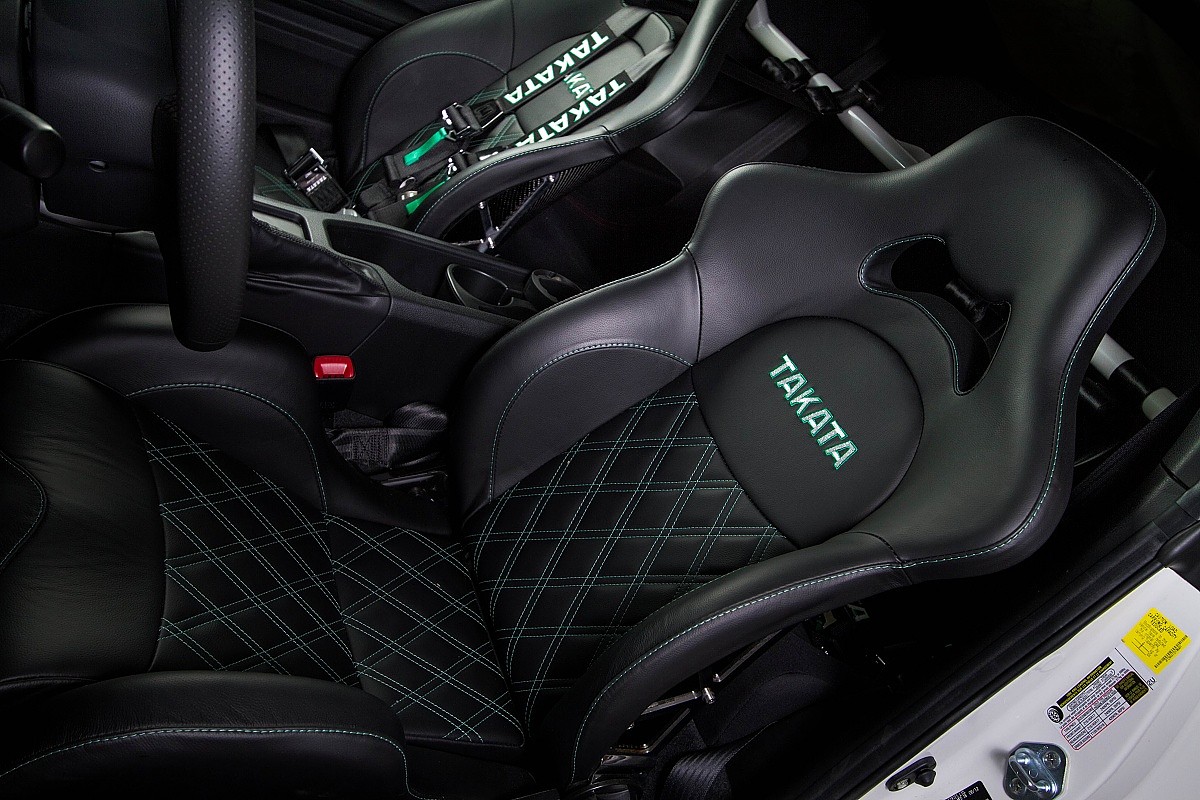 "They can do it the old fashioned way and try to sell products via word of mouth, but as soon as they show up online, then these third party companies should find them and take them down," says Myers.
"It's certainly not indiscriminate, the algorithm behind the policing is actually quite complex. We've given our third party supplier the full list of all of our known customers and retailers, so there's a good guy list and then there's the rest."
This proactive approach, Myers believes, is the most effective way to combat the counterfeiters.
"If a company believes they may have a counterfeiting problem or could have one in the future, the recommendation from us would be to get these third parties involved to scan the internet for your brand and products that may be counterfeit," he says.
"It doesn't cost a lot of money, but typically companies don't react until they get a problem. Once you as a manufacturer receive information that there are fake products on the market, you're then in a reaction mode and you can't be proactive.
"It might not be the right answer for everyone, but from a Takata Racing standpoint, that's the only efficient, proactive way to do it."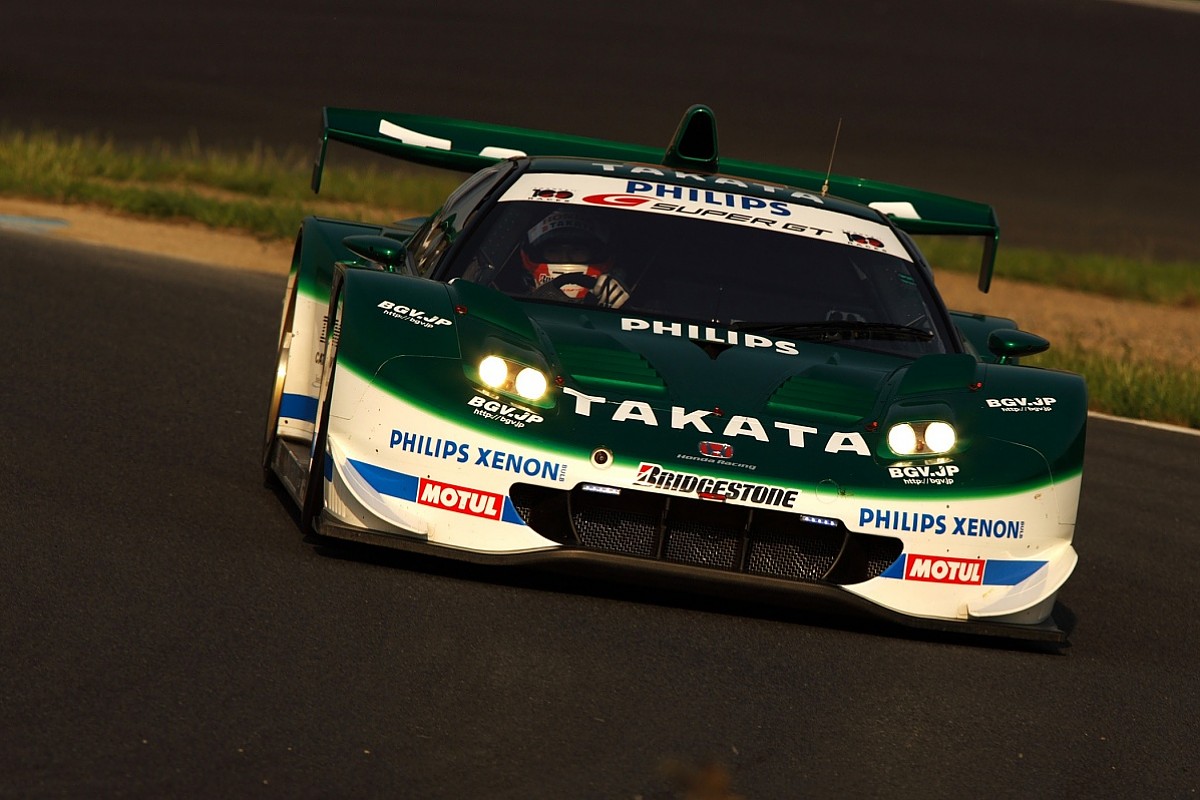 Lastly, manufacturers can encourage consumers to use common sense in their buying habits. Basic measures like supporting recognised retailers, checking for the correct packaging and making sure the manufacturer actually produces the item listed can go a long way to ensuring that the products are original. And while price isn't always the best reference, if it looks too good to be true then it probably is.
"There will always be people who say 'it's a rip-off because Bell Racing is charging €140 and I can buy the same visor for €90' but although it may look the same, it's not the same," says Cohen.
"We put value into the product because we put a tremendous amount of research and development into the product."
As it says on the entry ticket, motorsport is dangerous and accidents can happen to anyone, at any time. To have the best chance of escaping an incident uninjured, it pays to be responsible and invest in the best protection available.
"When you buy a restraint system for under £100 with a name brand, you know that it's not real," says Myers.
"In that sense, it's not any different to buying a Rolex from the street corner."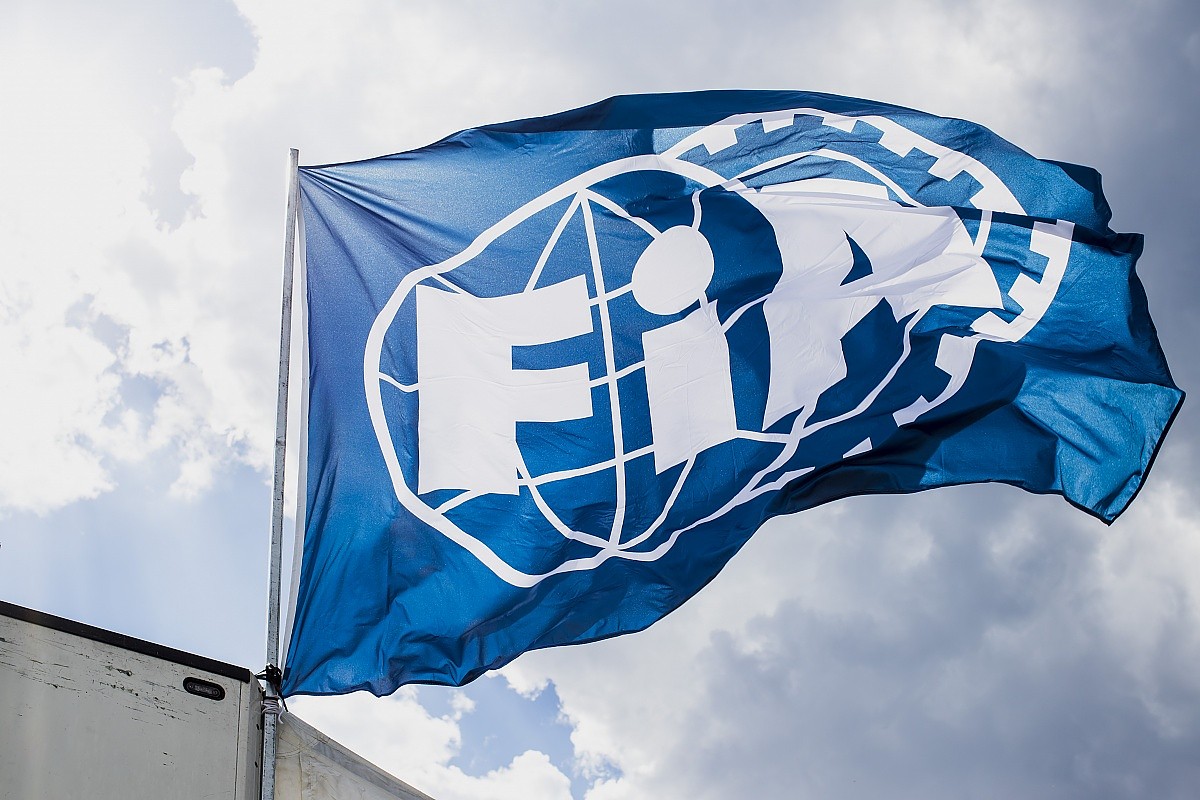 What the FIA is doing about the counterfeit problem
Over the last five years, the FIA has ramped up its drive to eliminate counterfeit products from motorsport and is working closely with safety equipment manufacturers and National Sporting Authorities (ASNs) to find solutions.
It's most significant measure has been to introduce a standardised labelling system, which comprises a hologram and a universal label template. According to the FIA's Head of Safety Equipment Homologation, Nuno Costa, this represents "a big step forward in terms of helping scrutineers and drivers to identify original products".
All holograms have their own unique serial number, linked to a serial number on the manufacturer's own label containing the FIA standard, model name, date of manufacture or validity date and homologation number, making it very difficult to fake.
"We teach scrutineers that every time they have a doubt in the product, if someone did a copy of the label or a copy of the hologram, they should send us that information through the ASN and then we can match the information to see if the product is original or not," says Costa.
The FIA Safety Department provides regular training and safety seminars for scrutineers, but is also looking to target drivers and co-drivers, with "several projects in place" to warn them of the dangers of using counterfeit products.
"The target is to pass the information that using FIA-approved equipment gives you the right protection to race, but at the same time it is important that drivers use original products," says Costa.
"If we manage to pass that message to the competitors, and the drivers and co-drivers are confident about the type of protection that FIA-approved equipment gives them, then the issue with fake products will be reduced."
The FIA also has an Equipment Approval Group, made up of manufacturer representatives from around the world, where holograms and the type of information available to people are among the topics discussed.
"We will continue to work with both manufacturers and consumers to combat this issue," adds Costa.
"We also do what we call the 'safety news' through FIA.com, where we communicate on the latest approved products or if we identify specific fake products. If any ASNs want our support, we are always available."
If you have had any experiences of counterfeit products, then contact us on autosport@autosport.com