The announcement that McLaren will join the IndyCar Series full-time in 2020 in partnership with Arrow Schmidt Peterson Motorsports did not give any hints about the likely driver line-up.
McLaren's recent IndyCar exploits have been all about Fernando Alonso, but his role in the latest plan remains unclear and he has so far been reluctant to commit to a full season in America.
Alongside that, the switch from Honda to Chevrolet power for the new project is likely to prove incompatible with SPM's current lead driver James Hinchcliffe staying on.
That could mean a very different line-up for Arrow McLaren Racing SP.
The Alonso question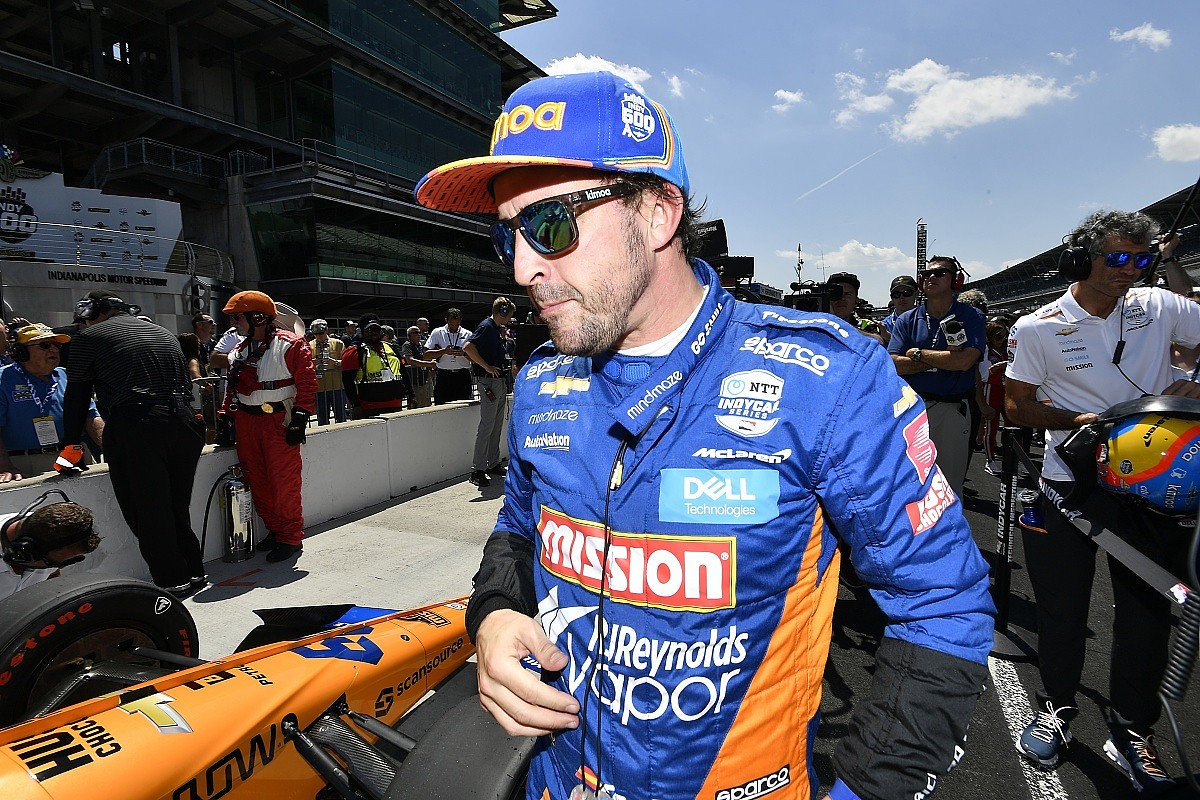 Last month, McLaren CEO Zak Brown said Alonso would "of course be top of our list" for any IndyCar project but added "he's told me he doesn't want to do a full season".
It's logical to assume that McLaren SP would run a third car at the Indy 500, meaning Alonso still gets his shot at completing his 'triple crown' mission of adding victory at the Speedway to his Monaco Grand Prix and Le Mans 24 Hours triumphs.
Though Alonso has ended his Toyota World Endurance Championship programme, he remains linked to the manufacturer and a Dakar Rally attempt has been strongly mooted for 2020.
"Let's see what happens when he's at home for two weekends consecutively not driving a racing car for the first time in 20 years" Brown on Alonso's next move
Alonso hinted in that direction when he answered fans' questions on Instagram this week, saying his next challenge would be "quite complicated. But it will force me to get the best out of myself and dedicate myself completely to it for several months. If it were easy, it wouldn't be fun".
He also said his overall goal remains to prove himself "the best driver of all".
Brown recently hinted that he hadn't given up on getting Alonso into IndyCar full-time, joking "let's see what happens when he's at home for two weekends consecutively not driving a racing car for the first time in 20 years" as he pointed out Alonso's empty post-WEC diary and added "personally, I think he would enjoy IndyCar racing".
But Brown acknowledged that Alonso wouldn't want to take an IndyCar effort lightly and that could be a stumbling block for a driver who has been racing top-level single-seaters full-time for two decades and is chasing different challenges.
"He knows the commitment it would take, you've got to move to America and Fernando's an all-in or all-out guy," said Brown.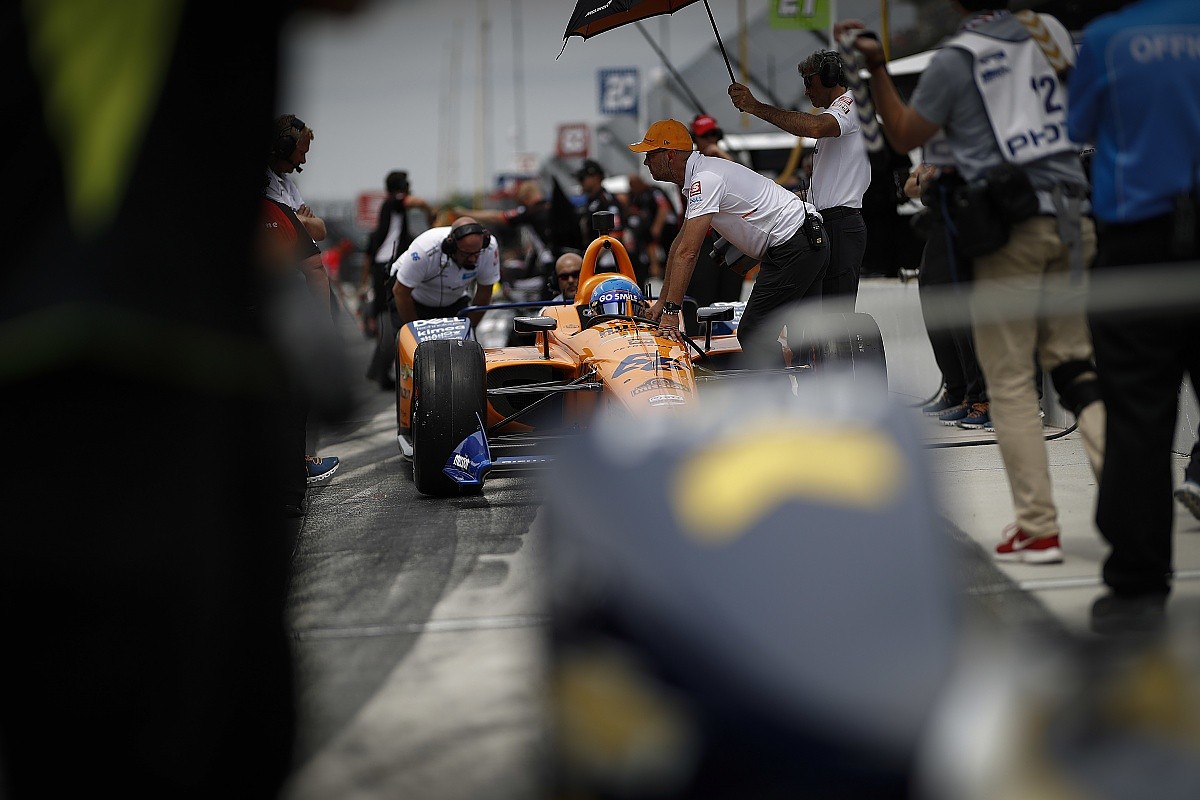 Asked by Autosport last month whether doing IndyCar without Alonso would be easier for McLaren given the spotlight and pressure he brings - particularly in light of the embarrassment of this year's Indy 500 non-qualification, Brown insisted he wasn't thinking that way.
"We don't want to shy away from the spotlight," he argued.
"Fernando brings a tremendous amount of focus, but I think as McLaren so do we.
"That doesn't really factor into our thinking - 'let's take a driver that doesn't come with as much pressure'.
"If we enter IndyCar, it's to win races whether it's with Fernando or another driver. I don't think it changes those dynamics."
Farewell to Hinchcliffe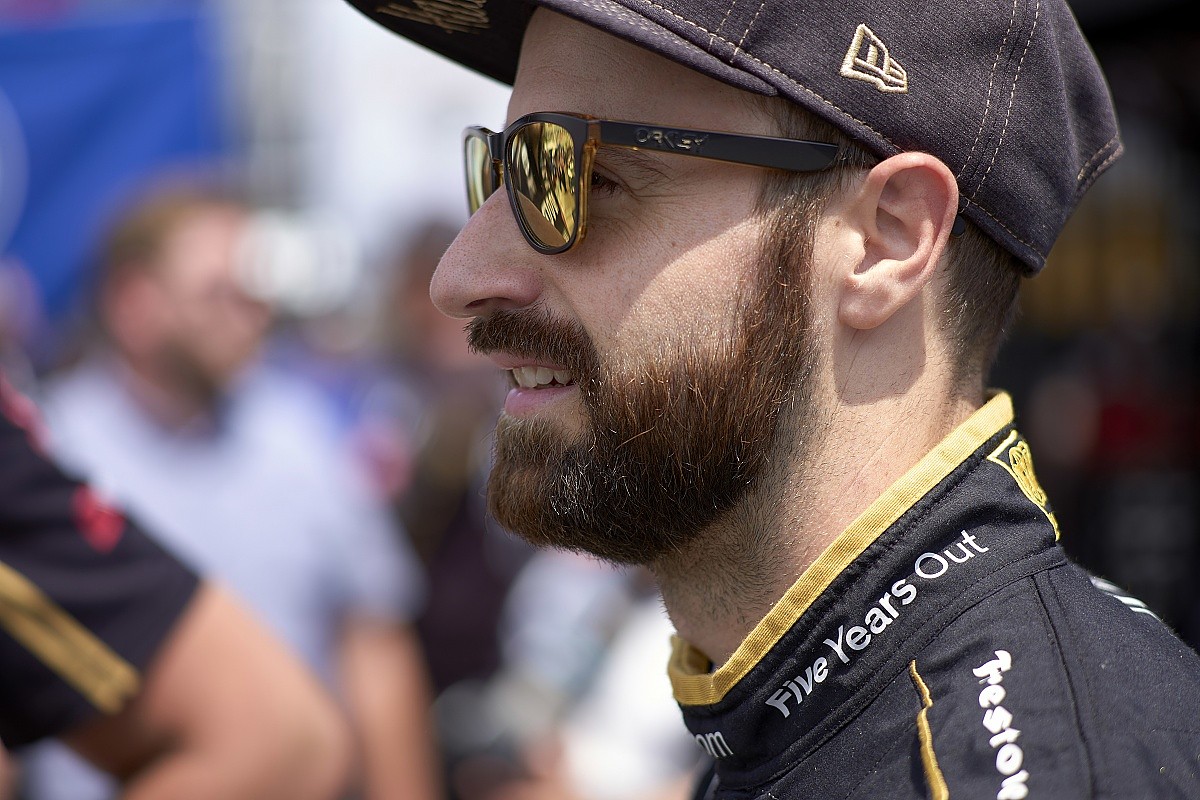 James Hinchcliffe has been SPM's talisman since Simon Pagenaud - who led the team's elevation to IndyCar's top tier - left for Penske ahead of the 2015 season.
The 32-year-old Canadian has scored SPM's last three wins and put it on pole for the 2016 Indy 500, a year after a near fatal crash during practice for the event.
Several other Honda teams have already sounded out potential new staff so they could expand to accommodate Hinchcliffe
But Hinchcliffe has inextricable ties with Honda Canada, thereby making him incompatible with the Chevrolet-powered team that SPM will become with McLaren.
That makes Hinchcliffe a free agent a year ahead of his current deal expiring - but his full-season's worth of backing and proven ability makes him a very attractive prospect to the rest of the grid.
That's why several other Honda-powered teams have already been sounding out potential new staff members in order to rapidly expand their squads and find a way to accommodate the popular and personable Hinchcliffe for 2020 having been aware of Schmidt/McLaren rumours growing.
Ericsson heading for the exit too?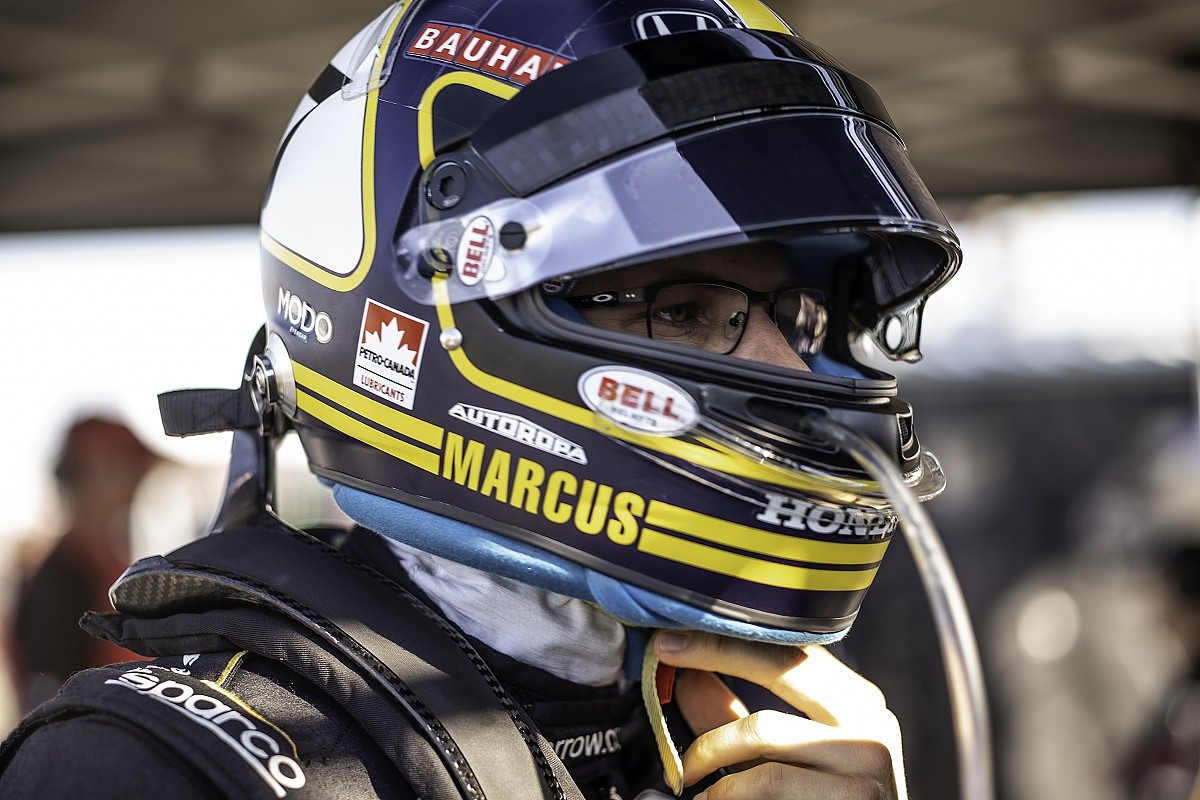 Hinchcliffe's current full-time team-mate Marcus Ericsson is also thought likely to become a victim of the upheaval.
That's despite the ex-Formula 1 driver showing flashes of promise since he switched to American racing for this season.
Ericsson's IndyCar highlight so far was a second place in Detroit, but he is currently only 15th in the championship.
Nasr in contention
One current favourite for an Arrow McLaren Racing SP ride is Ericsson's former Sauber F1 team-mate Felipe Nasr.
The 26-year-old Brazilian tested for SPM at Mid-Ohio last week.
A British Formula 3 champion and GP2 title contender on his way towards F1, Nasr has established himself in sportscars since dropping out of grand prix racing.
He won last year's IMSA SportsCar Championship with Action Express Racing alongside Eric Curran, and this season Nasr and new partner Pipo Derani are battling for the title with Penske Acura's Juan Pablo Montoya and Dane Cameron.
Nasr made a temporary single-seater return earlier this year in Formula E, but his three-race stint with Dragon Racing was largely unsuccessful.
Could Latifi spurn F1 for IndyCar?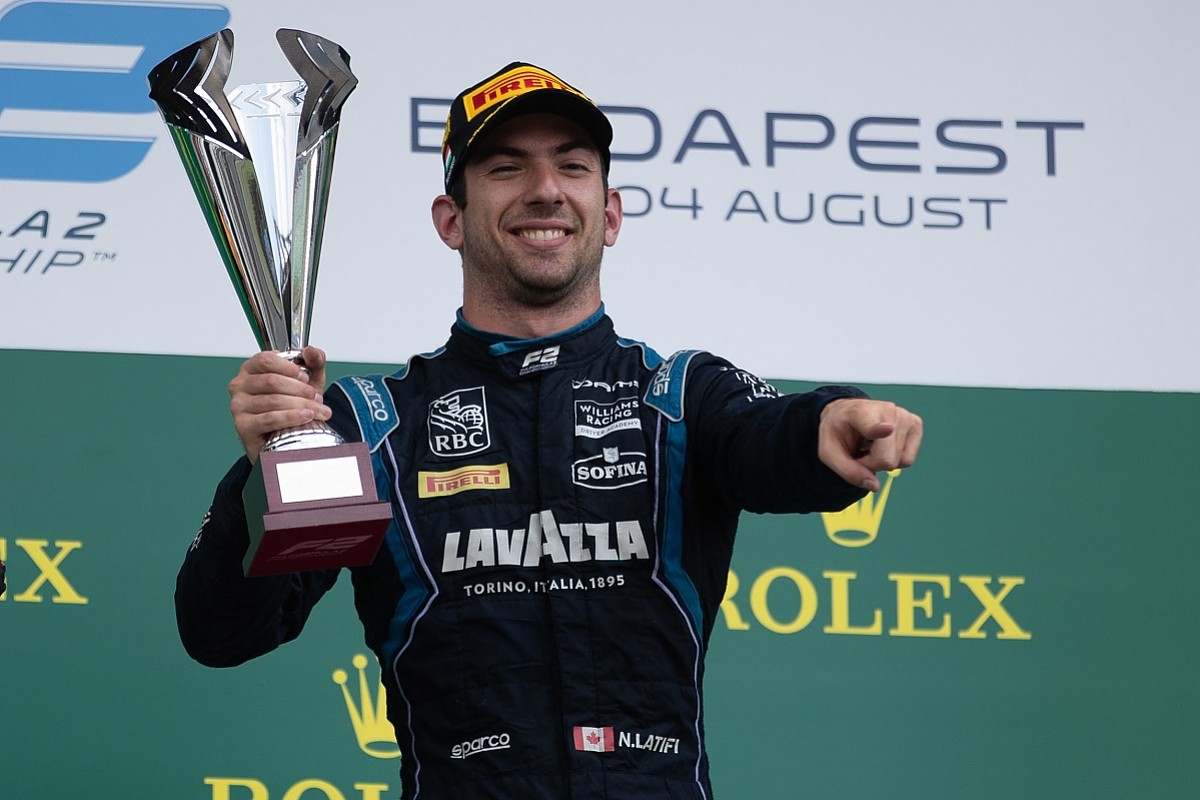 Another strong contender is believed to be Nicholas Latifi, whose father Michael is an investor in McLaren.
But Latifi's current F1 employer is Williams, where he is test and reserve driver.
The 24-year-old is also enjoying his strongest Formula 2 campaign yet, having won four races with DAMS in his fourth year at GP2/F2 level. He heads into the championship run-in second to leader Nyck de Vries of ART Grand Prix.
Latifi has been strongly linked to a 2020 Williams F1 race seat, potentially replacing Robert Kubica alongside George Russell. He has previously gone on record saying F1 is his target for next year and that talks were taking place.
But with Williams struggling at the back, could a competitive IndyCar drive hold more appeal?
McLaren is unlikely to provide an F1 opportunity for Latifi in the near future, having already committed to keeping Carlos Sainz Jr and Lando Norris into 2020.