Mattias Ekstrom has been stripped of victory and disqualified from the Barcelona World Rallycross Championship final for the first corner contact that forced polesitter Petter Solberg out of contention.
The decision hands victory to Solberg's PSRX Volkswagen Polo team-mate and reigning champion Johan Kristoffersson.
Solberg and Ekstrom ran side-by-side into the first corner of the final at the Barcelona Formula 1 circuit in Spain, and Solberg was forced into the tyre wall on the inside and spun out of contention.
"#5 [Ekstrom] did not respect car #11 [Solberg], located at his left after the start, causing a collision of #11," a decision from the stewards read.
"Having reviewed the video evidence and heard from both competitors, the stewards consider that car #5 moved left and made contact with car #11 on his left.
"Car #5 continued to move left, which forced car #11 off track, causing him to collide with track markers at the entry of Turn 1, and get stuck.
"Further, the stewards considered this to be a dangerous manoeuvre and liable to hinder car #11."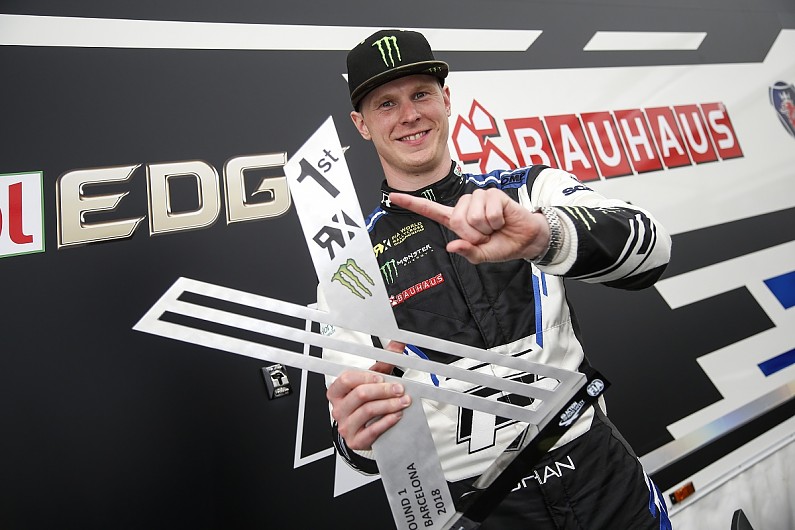 The change in result, with Ekstrom not classified in the list of finishers, moves the five other finalists up a position.
Behind Kristoffersson, Sebastien Loeb is promoted to second ahead Andreas Bakkerud, who scores a top three result on his first outing for Ekstrom's EKS squad.
Niclas Gronholm and Petter Solberg are promoted to fourth and fifth respectively, while the points for victory move Kristoffersson into the lead of the drivers' standings by three points from Solberg.
Ekstrom's disqualification is from the final only, his points from the intermediate and semi-final stages of the event still stand, leaving him fourth in the drivers' table.
SPEEDMACHINE - The British round of the WRX comes to Silverstone on May 25-27. To book your tickets visit www.speedmachine.com. For a limited time only get discounts on adult tickets using the codes SMW10 for weekends, SSMSAT10 for Saturday and SMSUN for Sunday