Toyota has revealed it has already opened talks about keeping Fernando Alonso in its World Endurance Championship line-up beyond the 2018/19 superseason.
McLaren Formula 1 driver Alonso joined Toyota's LMP1 squad at the start of the year, and alongside team-mates Kazuki Nakajima and Sebastien Buemi secured the Japanese marque's maiden Le Mans 24 Hours victory in June.
His current agreement with Toyota expires after next year's Le Mans 24 Hours, at the conclusion of the current season, but Toyota team director Rob Leupen suggested that both parties hope to extend their arrangement.
An announcement is unlikely until Spring 2019 at the earliest.
Asked if Toyota is aiming to keep Alonso for the 2019/20 season, Leupen told Autosport: "Yes, and I think also for Fernando [that is the plan].
"We are talking, but somebody like him has so many opportunities. So we have just to wait and see.
"We enjoy [having him], we would like him to continue. If Fernando wants [to stay] we are very open, we would like to continue."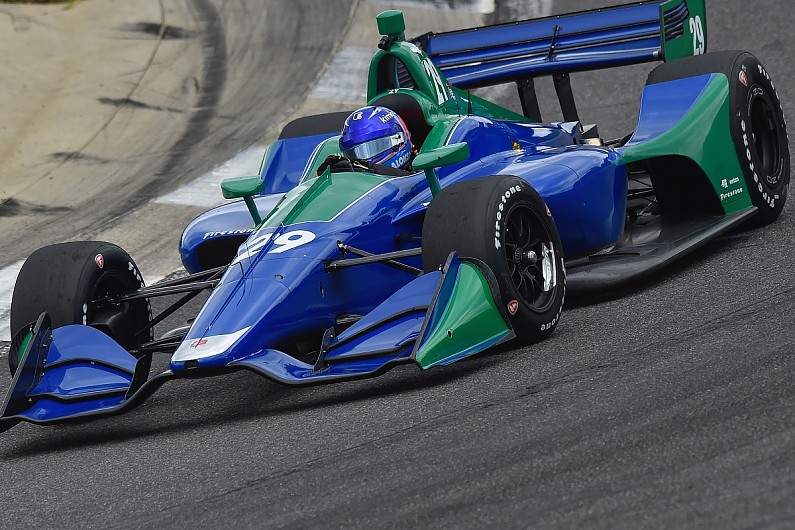 Alonso announced in August he will not drive in F1 in 2019, and was hotly tipped to race in IndyCar full-time alongside his remaining 2018/19 Toyota commitments as part of a new McLaren venture.
But McLaren has yet to commit to forming an IndyCar team and, as months of indecision drag on, it appears less likely to be ready to race full-time in 2019.
Alonso may therefore have to settle for contesting only the Indianapolis 500, as he did in 2017, if McLaren does decide to postpone its entry.
Speaking to media at Fuji on Thursday, Alonso admitted he "doesn't know" whether a full season in IndyCar next year remains a possibility.
"This is a question for McLaren, I don't know how long they need to set up a team and things like that," he added.
"Hopefully we decide soon all the plans for next year, not only from a team point of view but in terms of challenges, things you want to do, to put a calendar in place and a test plan.
"Everything I do next year requires a bit of preparation, because there are big challenges."
One of the sticking points for Alonso and McLaren racing in IndyCar full-time is understood to be Honda's reluctance to supply an engine for the Spaniard.
Leupen said he does not expect any possible Honda affiliation to pose an obstacle to Alonso renewing his contract with Toyota.
"I don't think we have to discuss this, because my understanding is there's no Honda engine [available]," he said.
"But it's a different race series, a different environment.
"If it comes on the table we can think about it, but the first decision is what Fernando wants to do. If his priority is with us, we will tell him what is necessary.
"We want to make him happy, but there are some limits within the Toyota organisation. Hopefully we can find a good compromise."