Toyota believes privateers will be able to compete with factory teams at the front of the World Endurance Championship when the new hypercar concept rules arrive in 2020/21.
The next set of regulations for the top class of the WEC outlined ahead of this year's Le Mans 24 Hours in June will level the playing field, according to Toyota Motorsport GmbH technical director Pascal Vasselon.
"This, for me, is the first time that privateers will have a real chance," Vasselon told Autosport.
"You can't cap costs, but you can make sure that you can't buy a massive advantage.
"This is the really innovative part of the new regulations and is a concept that achieves a lot of what motorsport needs."
The hypercar concept rules, which have yet to be given a definitive name, aim to reduce budgets to a fraction of level spent by Toyota, Porsche and Audi in the LMP1 hybrid era by laying maximum levels of downforce and minimum levels for drag.
The target budget suggested by the FIA and WEC promoter the Automobile Club de l'Ouest, who are jointly writing the rules, is €25-30million a season.
Privateers will also be able to lease a complete hybrid system from manufacturers developing the single, front-axle energy-retrieval unit that will be allowed from 2020/21.
"You can come to the high side of the performance window without spending too much," explained Vasselon.
"The targets reduce the need for development and are achievable at an affordable level."
A number of privateers are known to be taking part in the technical working group meetings formulating the regulations in time for the end of the year.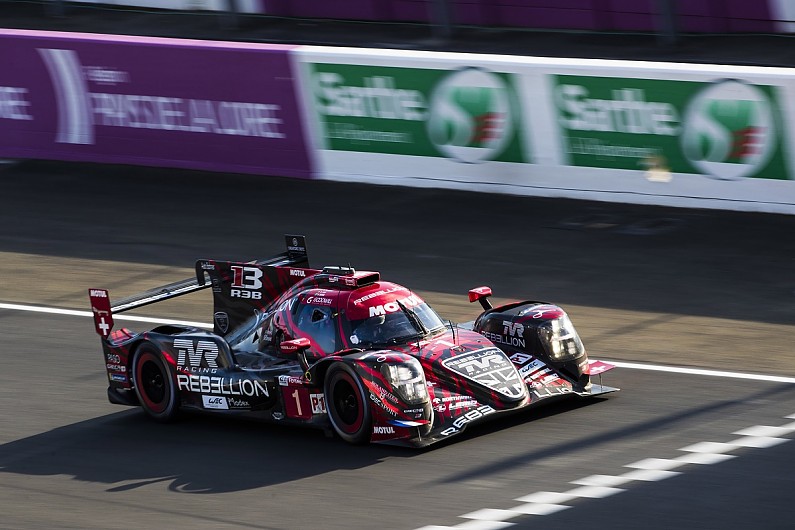 ORECA and Dallara, which have respectively built the Rebellion R-13 and SMP Racing's BR Engineering BR1, are known to be involved.
Vasselon's comments come at a time when Toyota, the only manufacturer remaining in LMP1, has been comfortably clear of the privateers in WEC races.
The WEC, together with the ACO and the FIA, has so far been unable to achieve its target of lap-time parity for the independent teams running non-hybrid machinery.
The two Toyota TS050 HYBRIDs finished four laps up on the nearest privateer at last month's Silverstone 6 Hours WEC round prior to their exclusion for a technical infringement.
The limitations on aerodynamic performance are at the core of the hypercar concept rules.
They will also allow manufacturers to race cars that look like the most exotic sportscars in their model ranges because the windtunnel will not define their overall shape.
This is part of the rulemakers' strategy to make the category more attractive to manufacturers.