This was a deal that surprised everyone. Bruno Senna was still being tipped for a Force India Formula 1 seat at the very moment that he was putting pen to paper on his contract for 2013.
The Silverstone-based F1 team and his new employer are only 15 or so miles distant geographically, but in the landscape of world motor racing they are worlds apart. The Brazilian will be competing in the World Endurance Championship for Aston Martin Racing this year.
Not in a lithe prototype at the sharp end of the WEC grid, of course, rather in a road-based GT car shooting for class honours somewhere towards the back. But that doesn't matter to Senna. He has put his F1 aspirations to one side, temporarily or otherwise, because he wants to start winning races again.
And AMR proved that its Vantage GTE is capable of that over the final events of last year's WEC.
"I want to get back to winning races," says Senna. "The opportunities weren't there to do that in F1. There is no secret that every F1 driver wants to be a world champion or a race winner, but there are relatively few who have a chance to achieve that.
"At the end of the day, I am in racing to win races. Winning is underrated by some people in motor racing, but in the end, that's what it's all about."
The time, he says, was right to "make a few decisions about the future".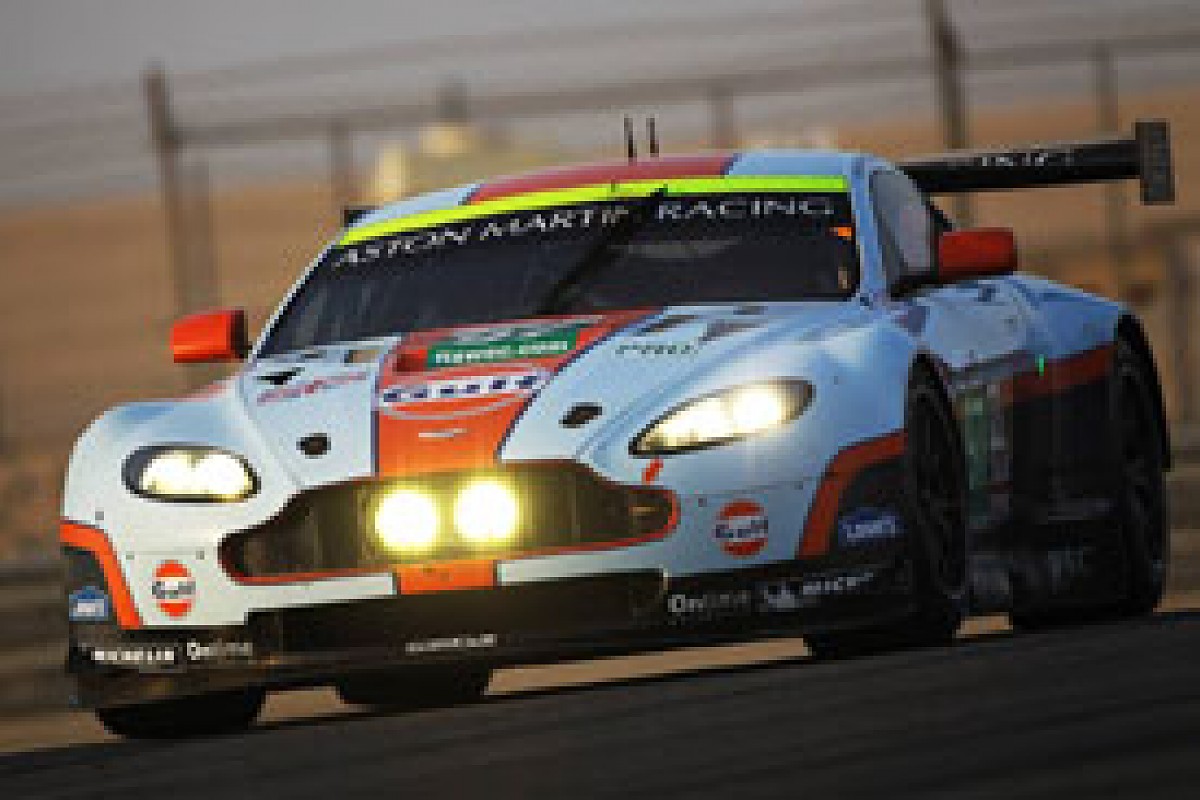 Senna will race Aston Martin's Vantage GTE in the FIA WEC next year © XPB
"I want to broaden my horizons," continues the 29-year-old, who will share his Vantage GTE with Frederic Makowiecki and, at the Spa round and the Le Mans 24 Hours, Rob Bell. "I am going to diversify my driving activities and my portfolio."
Senna points out that it wasn't a case of his F1 hopes coming to an end one day and the quest to race something else starting the next. But he does admit that by the time he and his management team started to focus on life outside F1, his options were narrowing.
"I'm lucky to get such a good opportunity so late in the day," says Senna, who only started talking to AMR six days before he was unveiled as one of its drivers. "This was one of those opportunities that was difficult to turn down. When these guys called me I thought, 'That's really good'."
Senna didn't need any explaining about sportscars and just how competitive GTE Pro is going to be in the WEC and, even more so, at the Le Mans 24 Hours.
"I'm not one of those drivers who ignores what's going on outside F1," he says. "I'm passionate about motor racing, not only F1; I read about a lot of other stuff. I knew the GTE class is very competitive and that it has a very high level of driver. That's why I was so excited about this opportunity."
This isn't Senna's first foray into the world of sportscars. He contested four races, including Le Mans, in his gap year between GP2 and F1 in 2009. The previous year's GP2 runner-up was brought into the ORECA team to drive one of its own AIM-powered LMP1 chassis that season.
His fortunes were mixed. He ended up claiming a couple of podiums in the Le Mans Series, while never challenging for wins, and also had a massive shunt at Spa. Perhaps, most significantly, he never looked entirely happy with his lot in 2009.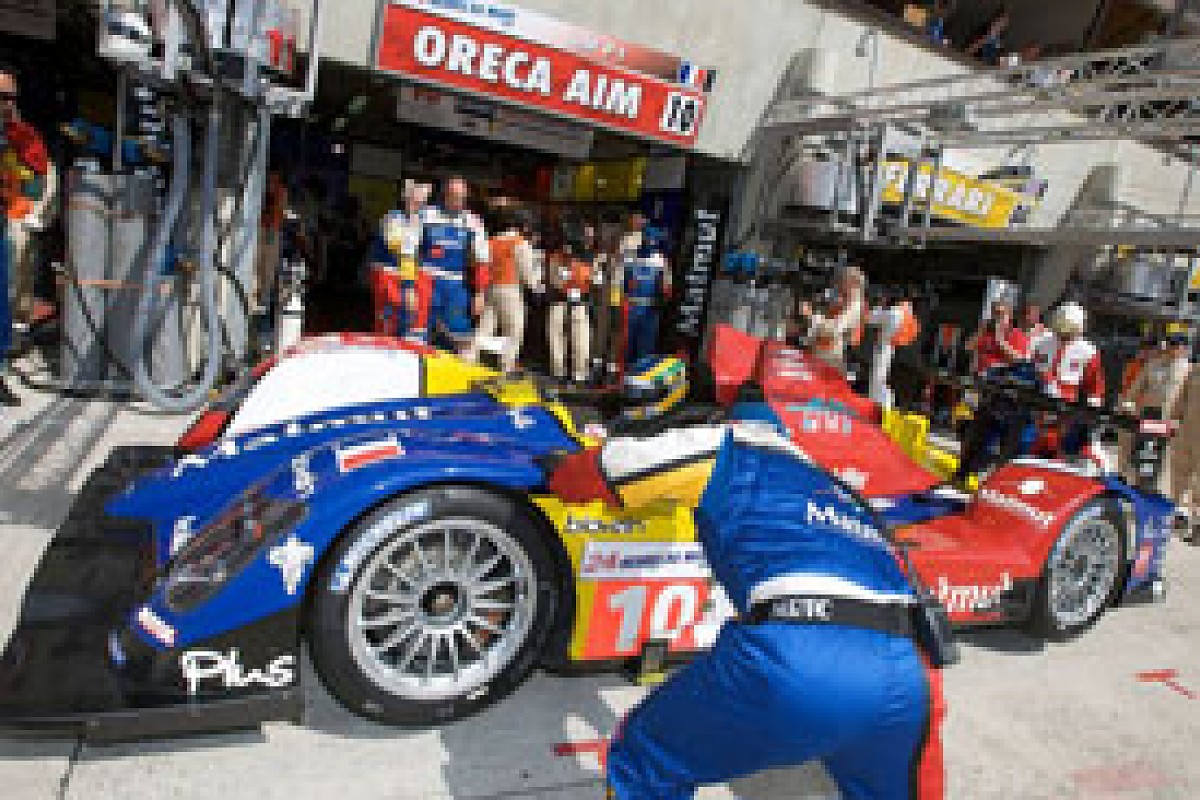 Senna has competed at Le Mans before, in 2009 with ORECA © XPB
"It was a tough year: I learned so much, but, of course, my mind was on F1," he says. "I thought it would be good experience, but I really wanted to be in F1.
"For sure I have grown up as a driver and as a man. This time I'm very focused on the programme, doing a good job and winning races."
The part-season with the French ORECA squad was a useful experience for Senna, however. Some of the tricks he learned served him well in F1. "Last year I started a few races with 10kg less fuel in my car than my team-mate because I know how to save fuel," he points out.
Senna insists he isn't saying that he'll never race in F1 again. Not quite anyway. "You never say never to F1," he says. "You never close the door, but the time was right to look elsewhere."
If he never starts another grand prix, would there be a sense of regret?
"I took a massive gamble in trying to come from nowhere and get to F1 and be successful," he says. "My first full year of racing was the season [2005] Fernando Alonso won his first title."
Senna reckons he didn't do too badly for someone who didn't start racing until he had already celebrated his 20th birthday. "From 2005 to 2008, I was able to get to the point where I finished second in GP2, but after that it was a bit more rocky," he says. "I wouldn't say I'm satisfied, but it's been a good run."
There is clearly a sense of dissatisfaction that he didn't achieve more in 2012 with Williams, which was meant to be his breakthrough year following a rookie season with HRT in '10 and eight races with Renault in '11.
"I would have loved to have fulfilled my potential," he says. "I had a good car, but not the full programme to give me the same chances as the other guys."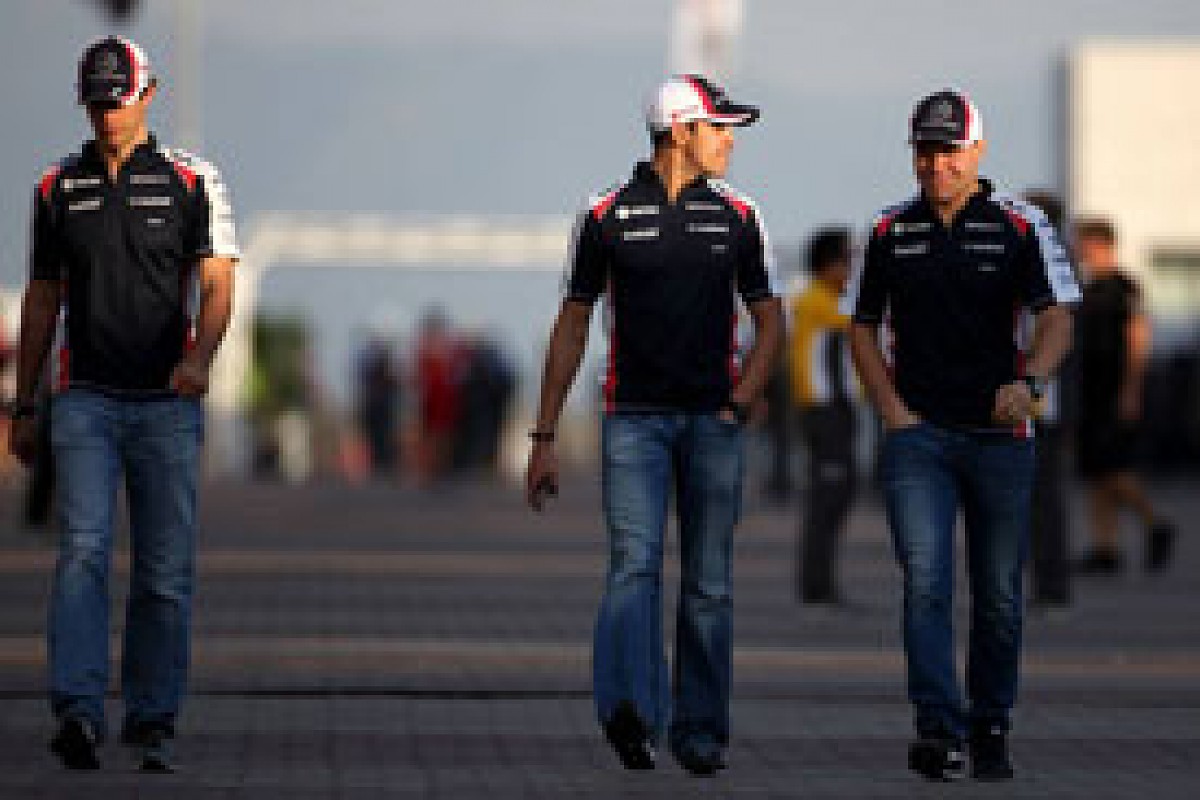 Valtteri Bottas took Senna's place in 15 F1 practice sessions last year © XPB
That's a reference to the presence of Valtteri Bottas - then Williams test driver and now his replacement in the race team - in the cockpit of the #19 FW34 in first free practice at 15 of the 20 races.
"When you're looking at a tenth or half a tenth being the difference between P10 and P15, you realise that missing that track time puts you on the back foot," he says. "I was always one step behind, or rather one session behind, when it came to qualifying.
"Not doing Friday mornings meant I had no reference of how the track changed for qualifying on Saturday afternoon. Sometimes I overdrove, sometimes I didn't have the right car under me.
"It was really frustrating, because I have qualified pretty well in the past."
Senna reckons his performances in the races prove that the potential was there and could have been unlocked in a second full season with a decent team.
"I was always strong in the races, so it's clear to me that the second year, a proper full year, would have been much better. That's life."
Life now is all about racing in the WEC with AMR, but there's also a plan to add to his programme, which includes an outing with the team in the Sebring 12 Hours American Le Mans Series opener next month.
"Racing just once a month is a bit lazy, so I'm looking for some more opportunities," he says. "We've been looking in the States; I'd like to do some races out there."
Senna doesn't really want to discuss his future beyond this season: "I guess it all depends on what I achieve and how much I enjoy it. It would be awesome to be champion, which is something I've never achieved. That's my goal: win races and championships, and to have a nice long career.
"I haven't stayed with the same team for two seasons since F3, so I'm interested to see what that feels like again."