Keen followers of Australian motorsport may remember the last time a V8 vs two-litre touring car battle played out on Aussie soil.
The Super Touring assault in the mid-1990s was a genuine ploy by the category that was thriving in Britain and elsewhere to become top dog down under too. It was ultimately unsuccessful, but disruptive enough to strip Supercars of its official Bathurst 1000 status for a couple of years.
Fast forward a few decades and there's now a fresh push for two-litre tin-top racing in Australia. In a few short days, the inaugural TCR Australia season will kick off at Sydney Motorsport Park, sporting a free-to-air TV deal, plenty of talent on the grid, and even some toe-in-the-water manufacturer support.
TCR Australia, spearheaded by promotional rights holder Australian Racing Group, has kicked a few handy goals in the lead-up to its first season. But does that mean we're headed towards a new era of division in Aussie touring car racing? The short answer is no.
ARG has no plans to overthrow Supercars with TCR. It knows that the top spot in Aussie motorsport is a foregone conclusion. Instead, its focus is on using the strengths of TCR, such as its global reach, to carve out a place somewhere within the Australian landscape, even if it's not at the very top.
"Definitely not," says ARG boss Matt Braid, a former Supercars managing director, when asked if TCR is gunning for his former employer.
"For a long time, Supercars has been the premier category in Australia. They've done a great job; the events are great, the racing is exciting, and it's often said that it's the best touring car category in the world to watch. We're not going to try and take them on.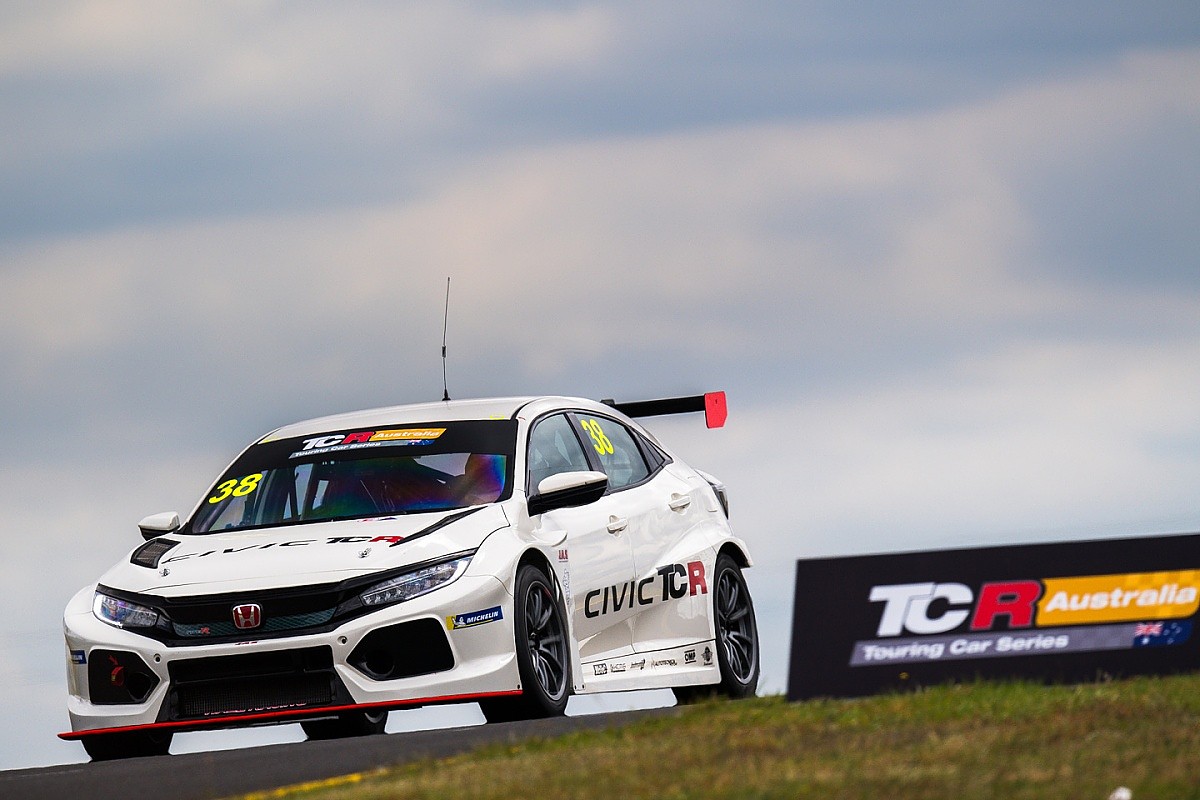 "We see the strengths of TCR being that it's something new, it's market-relevant - given that manufacturers and the models that are involved and homologated to race - and also that it's an international category, which Supercars isn't."
That's not to say there hasn't been some sensitivity from Supercars regarding TCR's arrival on the Aussie scene. Rumour has it that, early in the story, the Confederation of Australian Motor Sport approached Supercars about taking on the promotional rights for TCR Australia, but was rebuffed.
Once ARG took on the promoter role, Supercars was approached again, this time through a pitch for TCR to be a support category. It wasn't a hard no, but the assurances required - which Autosport understands were related to both cash and grid size - made it an unrealistic option for the first year of a brand-new category.
TCR Australia will be populated by drivers who perhaps fall short of superstar status, but are genuine professionals
"Yes, we made approaches to Supercars as a support category - that was our initial discussion," says Braid. "[But] I think we were too new at that stage, we hadn't proven the size of the grid or anything like that. Given the pressures that they have, they wanted some confidence that TCR was going to be a viable category."
Having kickstarted the TCR Australia journey through an initial five-year deal with WSC Ltd, the group behind the TCR concept, CAMS provided an alternative event platform for the category through the Shannons Nationals.
Owned and run by the governing body, the Shannons Nationals is effectively Australia's second-tier national motor racing roadshow, positioned underneath Supercars. While not providing the same visibility and sheer bums-on-seats as Supercars, there are advantages to TCR ending up on the Shannons bill.
A big one is flexibility with race formats; for example, the rapid-fire Sunday format, which will mean two half-hour races staged within a 90-minute window, would be difficult to schedule on a Supercars weekend.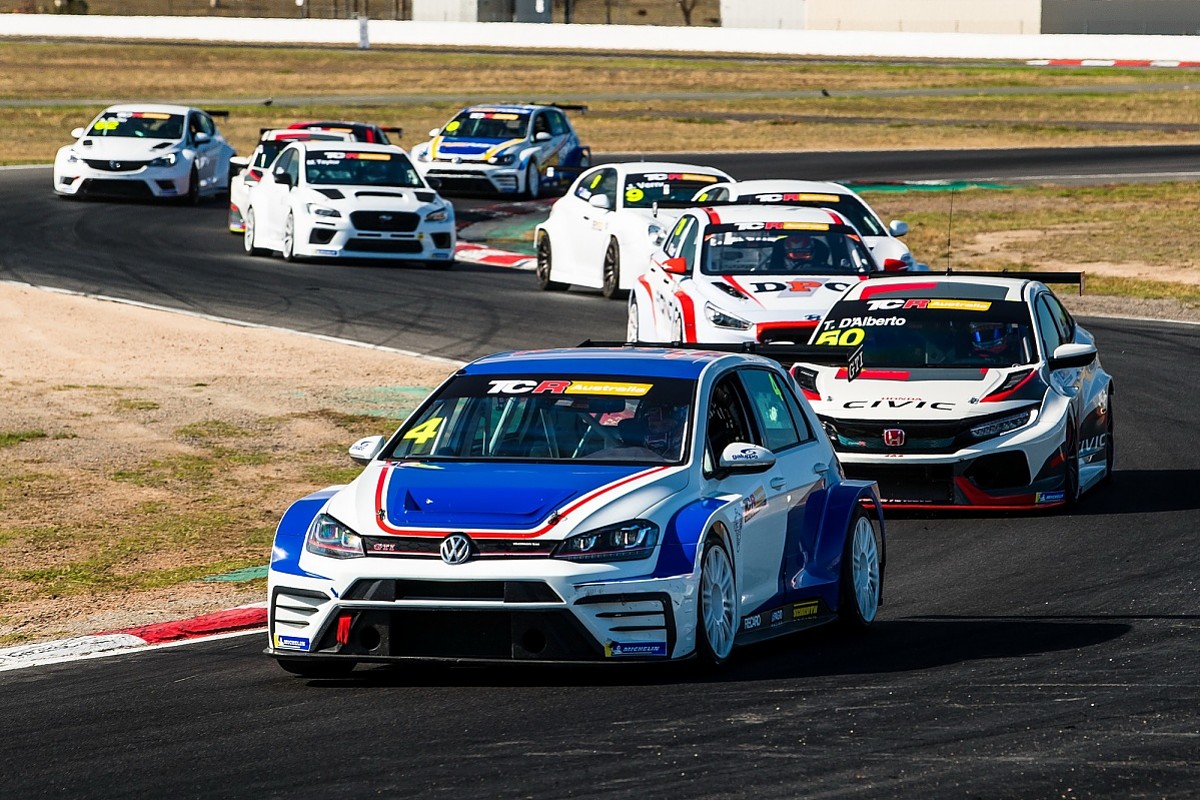 "Appearing on the Shannons Nationals calendar, we get top billing," adds Braid. "And there's a lot more flexibility to formulate the formats that we want. So, in hindsight, starting our discussions with Supercars and ending up with Shannons, for our first year it's probably a good move."
It also paved the way for a standalone broadcast deal. With Supercars constantly under plenty of fan-fire for its pay TV deal with Fox Sports, ARG and CAMS worked hard to secure a live, free-to-air TV deal with SBS that will be wrapped around the three TCR races.
"To be frank, it was vital," says Braid. "We wanted to have a free-to-air deal to bring the series to as many people as possible. Free-to-air allows that, and that's no disrespect to Fox Sports - they're great and they'll show post-produced TCR content. But being live is important for us to create an audience.
"Allowing us to have live racing in a digestible form on Saturday and Sunday - it's a very condensed format which allows general sports fans to get a dose of it in a three-hour period on a weekend, rather than sitting in front of the TV over eight hours waiting for the category to start. That's what we think it is vital."
The development of the first-year TCR grid has been interesting. It's become populated by drivers who perhaps fall short of superstar status, but are genuine professionals.
We're talking about drivers including Tony D'Alberto (below), who has one of the most prized Supercars enduros seats in the country at DJR Team Penske. Then there's reigning Super2 champion Chris Pither, Supercars race winner James Moffat and Bathurst 1000 winner Jason Bright. Andre Heimgartner is the only driver so far contesting both Supercars and TCR Australia full-time, running with Kelly Racing in both. Will Brown is considered one of the next big things in Supercars, while Molly Taylor is an Australian Rally champion.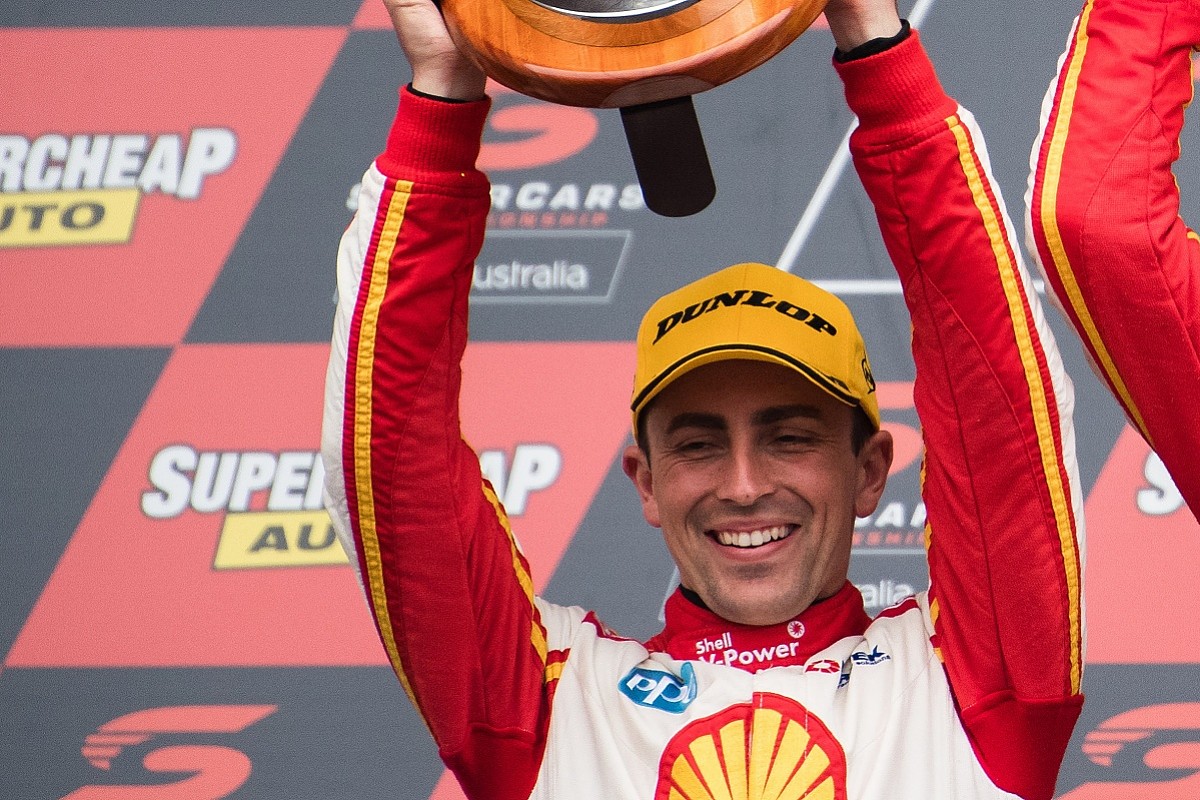 It's a good field, no doubt about it, but it could prove off-putting to the lucrative gentleman driver market. Australian GT, for example, has a set of regulations that weights outright success heavily towards amateurs, while the national Carrera Cup limits its Pro entries.
Still, Braid reckons he'd rather let the field develop organically, and says the influx of professionals is a good thing for TCR Australia.
"It's happened naturally which is good, it's a good endorsement of the category," he says. "There are plenty of other categories they could turn their hand to, but the interest from a lot of top-line drivers was there as soon as we launched. To have those drivers is a plus, because we know the quality of racing will be good.
"Equally, TCR globally has shown that, by nature of the BoP and the cars, you can have a good array of driving talent. It shouldn't exclude gentleman drivers or amateurs. Over time, I think we'll have half top-line pro drivers and half gentleman drivers. But, being the inaugural year of the series, having the profile of drivers that we do have is really impressive for us. We're really pleased by it."
A TCR programme will never carry the pure marketing weight of a proper Supercars presence
There are also plans to exploit the global nature of TCR and have overseas stars parachute in for local rounds, something that seldom happens in Supercars thanks to the unique driving style the cars demand.
There will even be an international driver on the grid in Sydney this weekend, with Blancpain GT driver and Dubai 24 Hours winner Rik Breukers making a one-off appearance in an Audi.
"The transferability of the cars and the drivers around the TCR ranks globally is a key attraction of the series," says Braid. "From the outset it's one of the things we wanted to promote. I think you'll see in time that more foreign drivers will come and race these cars, but they're scared of Supercars because they're difficult to drive.
"Equally, Australian drivers - or drivers from the Australian series - can jump in a TCR car and race pretty much anywhere in the world. That's our point of difference [over Supercars]."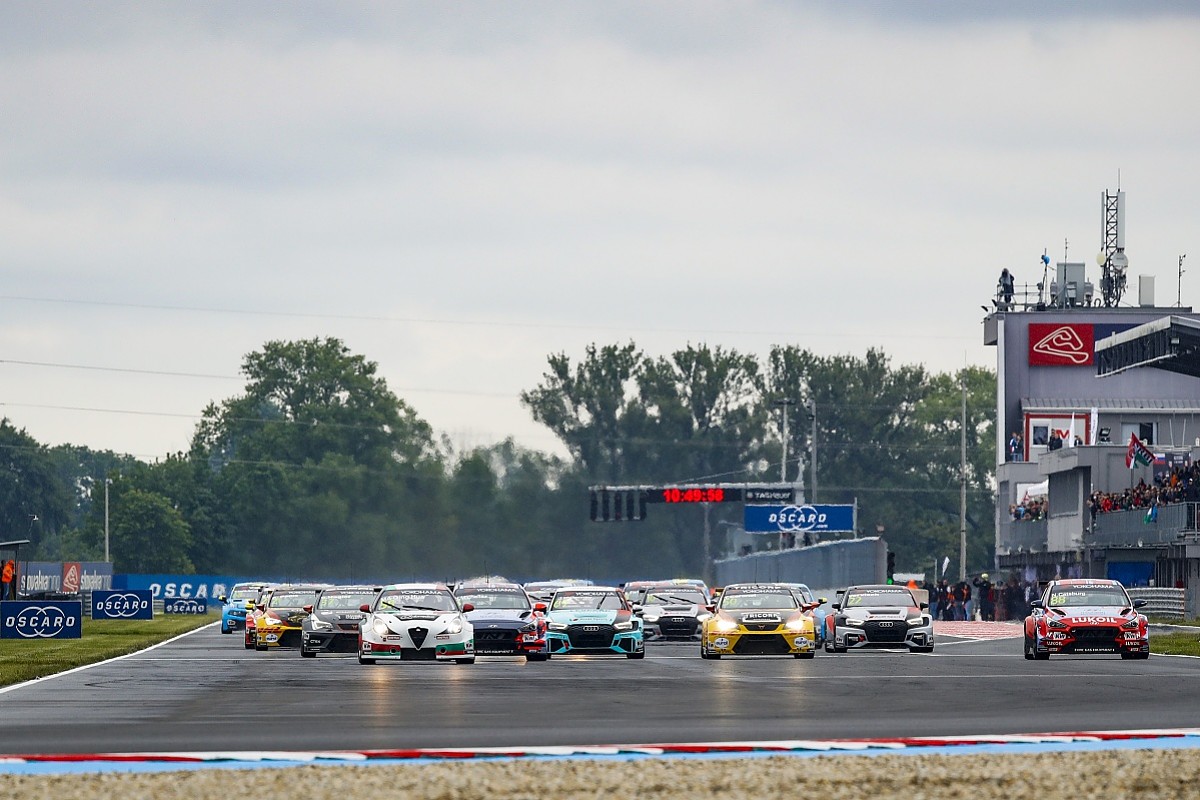 The early signs suggest there is potential for competitors to attract manufacturer support. D'Alberto has secured some funding from Honda Australia to help run his Civic, and there's a decent chance the Opel badge on Alex Rullo's Astra will be replaced with a Holden one before round one.
And while Taylor may not be bringing the factory Subaru backing from her rally programme over to the TCR just yet, you'd bet that Subaru Australia managing director Colin Christie will be keeping a close eye on her progress in the Kelly Racing WRX.
One key advantage for drivers looking for manufacturer support is the sheer numbers that need to be pitched. Sitting across from a marketing director is much easier when you're asking for, say, $200,000, to buy a car from Europe, rather than the $10million it might cost to develop a full Supercars programme.
The flipside is that a TCR programme will never carry the pure marketing weight of a proper Supercars presence.
So, if TCR Australia isn't out there to steal Supercars' thunder, and it's not actively luring the wealthy amateurs out of GT racing, where does it see itself fitting into the Aussie motor racing landscape?
According to Braid, there is no fixed destination for the category, no specific hopes and dreams beyond good racing and long-term viability in some way, shape or form.
"The end goal is to provide really good, exciting racing that appeals to both motorsport fans and general fans," he says. "We're hoping dyed-in-the-wool motorsport fans will go, 'That's actually a really good series', and equally we can potentially bring non-hardcore fans into the sport as well. That's our ultimate aim.
"For us, it's about exciting racing. If it happens to be on the Supercars bill in the future, great. If it's part of the Shannons Nationals, and Shannons Nationals as a platform builds because of that, then that's a good news story too. Really, developing a fanbase and audience for TCR Australia, that's our absolute priority."