Giorgio Pianta, who had a long and varied career as a test driver, motorsport manager and racer, has died at the age of 78.
The Italian is perhaps best remembered as test driver, his role when he joined the Fiat Group's Abarth competitions department in the mid-1970s.

He helped develop the Fiat 131 Abarth with which Walter Rohrl took the 1980 World Rally Championship drivers' title and Fiat the manufacturers' crown
Pianta's abilities meant he was quickly promoted within the Abarth organisation and he took on more management responsibilities on the Lancia Rallye 037 and Delta S4 Group B progammes.
That led on to him being put in charge of racing activities at Alfa Romeo after it was incorporated into Fiat in 1986.
Former Lancia motorsport boss Cesare Fiorio told AUTOSPORT: "Giorgio was the guy who decided the set-up of all the rally cars.

"You always need a good driver to do that and he was a good driver, but he also had good technical solutions.

"That's why I gave him more responsibility in terms of the organisation of the service of the rally cars."

Pianta went on to have a 10-year career at Alfa Corse.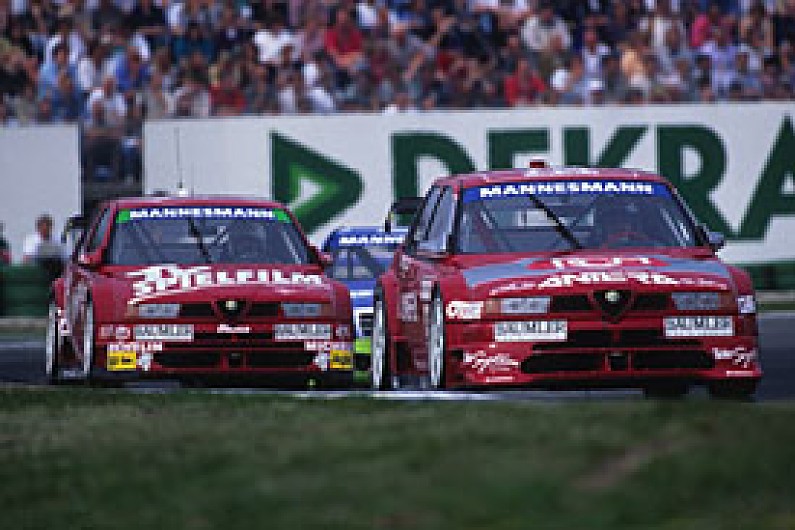 He oversaw Alfa's DTM triumph with Nicola Larini and the four-wheel-drive 155 V6 TI in 1993 and its early successes in the Super Touring category, including Gabriele Tarquini's triumph in the British Touring Car Championship in 1994.
Pianta left Alfa Romeo suddenly ahead of the end of the 1996 International Touring Car season, but continued to work for the Italian motorsport federation on a consultancy basis.

He started competing in the late 1950s at the wheel of a Fiat 1100 103 touring car and went on to enjoy success in both racing and rallying.

His career took him through, briefly, Formula 2 and Formula 3, included starts in the Le Mans 24 Hours and the Targa Florio and a stint with the Conrero Opel touring car team.

Pianta was also given occasional appearances aboard both factory and privateer Lancia Beta Montecarlo Group 5 sportscars during his time with the Italian manufacturer.

He made a one-off Formula 1 start in the British Aurora series, finishing fifth at Nogaro in 1979 at the wheel of a David Price Racing-run Williams FW06.