There has never been a perfect system to judging talent. The vagaries of even defining ability, not to mention the myriad factors which both determine and limit it, make the process of unearthing the next big thing an inexact minefield.
That said, being the first to discover new talent retains an almost mythical allure. And as sport has continued to evolve, so too has the way talent can be judged.
History is littered with examples of those who missed out. In football, Sheffield Wednesday was too reticent to sign Eric Cantona, who opted to join Leeds United instead. In Formula 1, Williams had a potential chance to sign Lewis Hamilton in his pre-F1 days.
Even when stories have worked - think Kimi Raikkonen and Sauber - a great deal of popular thought opined that the Finn had moved up too young.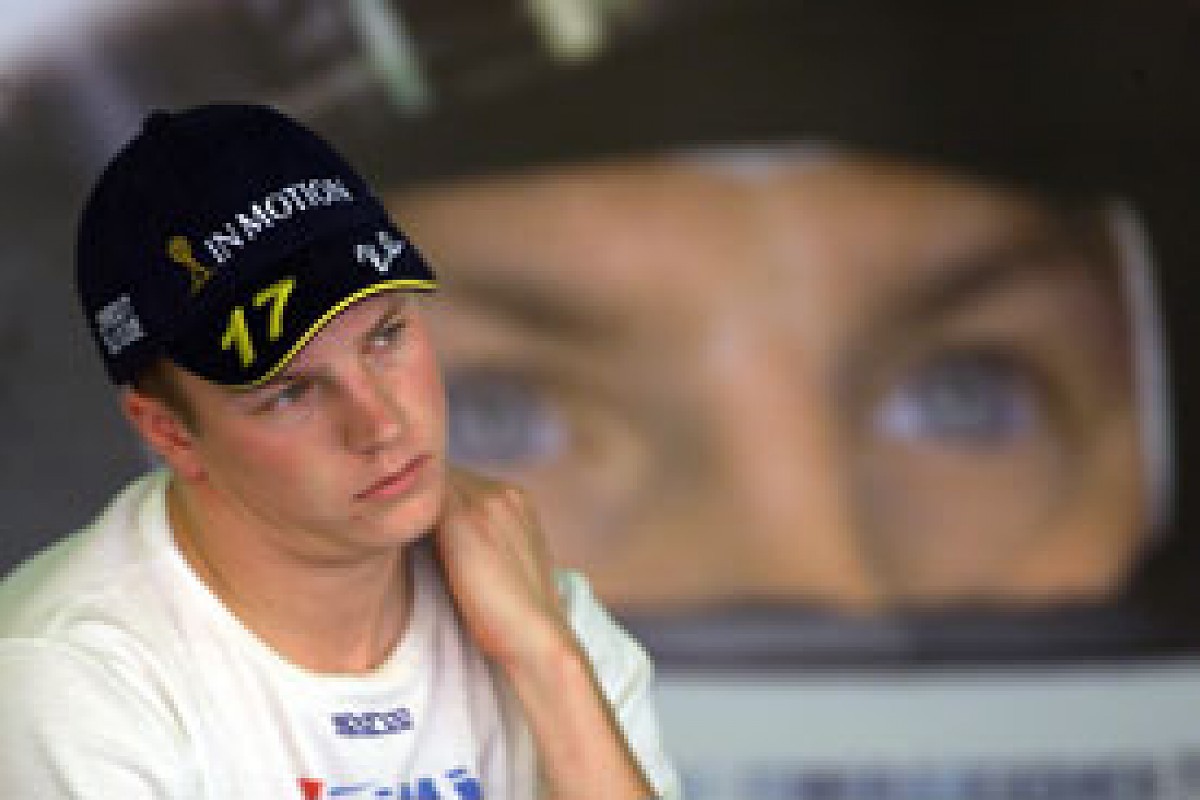 Kimi Raikkonen moved straight from Formula Renault into F1 © LAT
Where intuition used to be a key part of the judging process, increasingly sport is adopting an evidence-based approach. Billy Beane's experiment at the Oakland Athletic baseball team might not have started the process, but the magnitude of his success - and that of Moneyball, the chronicle of his path - has certainly acted as a catalyst for wider change. Where once personal opinion and experience were the key judging weapons, sabermetrics and statistics are increasingly being favoured.
The Nissan GT Academy operates a similar approach. The game itself allows online players of Gran Turismo to compete against each other online and in live competitions, all competing for the carrot of a Nissan race seat in the Dubai 24 Hours. In the interests of unearthing new talent, no entrant can have held a race licence - which means the eventual winner has a massive learning curve to grapple with.
The judging process is therefore crucial, and it follows a suitably scientific approach. While the very nature of motorsport offers smaller criteria on which young candidates can be judged than say baseball, the GT Academy's use of the game to whittle down its applicants represents a very natural form of selection in which only the best get through to the latter rounds. From there, applicants face an increasingly evidence-based approach, with the final six monitored for a full week before a winner eventually emerges.
As a process, it is remarkably straightforward, even if the level of science means it is by no means simplistic. The game itself, for example, is sophisticated enough to reward the qualities most valuable to a professional driver: smooth inputs, clever racecraft, developed lines and technique.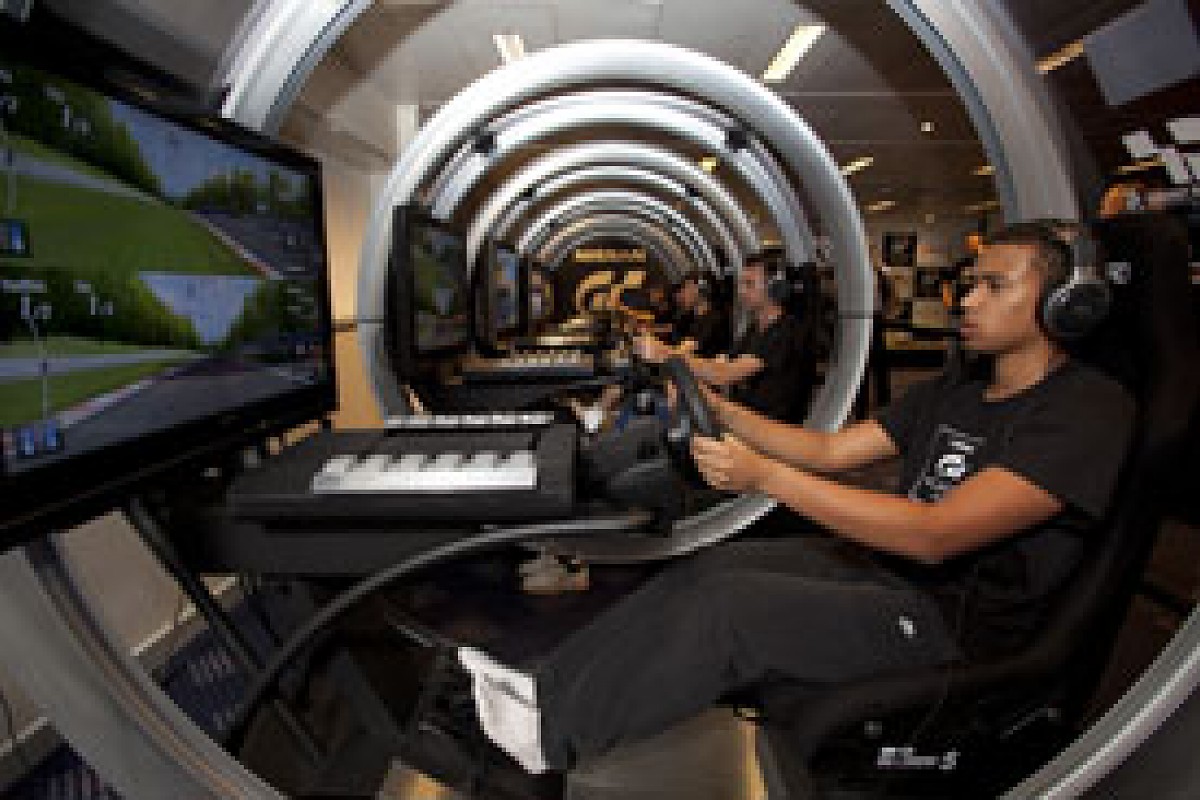 Online races help act as a natural selection process...
And while those virtues are discernible, it also prizes determination, dedication and mental toughness, all far less conscious but no less important. In short, the game itself is a handy judge of talent, as evidenced by past winners like Lucas Ordonez, who took an LMP2-class podium at Le Mans in 2011.
This year, however, the game is only the pre-amble to the main selection process.
"The first few years have been pretty straightforward time trials really; this year is much more interesting," Laurence Wiltshere, managing director of GTA global, reveals. "You already have to do training exercises and reach a certain level before you can join the process.
"We had just shy of 1,000,000 entrants this year, and you end up with a certain number at national finals, and you're already starting the filter process...
"For me, the fact we have found great racing drivers like Jann [Mardenborough] and Lucas [Ordonez] is no surprise really when you look at it from a maths point of view. In normal racing you have maybe a few thousand who can afford it; we're starting with a million. The chances are, we will have more good people to start with, and the GT game acts as the filter - and we're lucky it is such a good filter, that it does really tell you whether they have some skills that are transferrable."
Once through the 'gaming round' - which consists of three scoring heats - the contestants are whittled down to the final 12, and the true judging begins.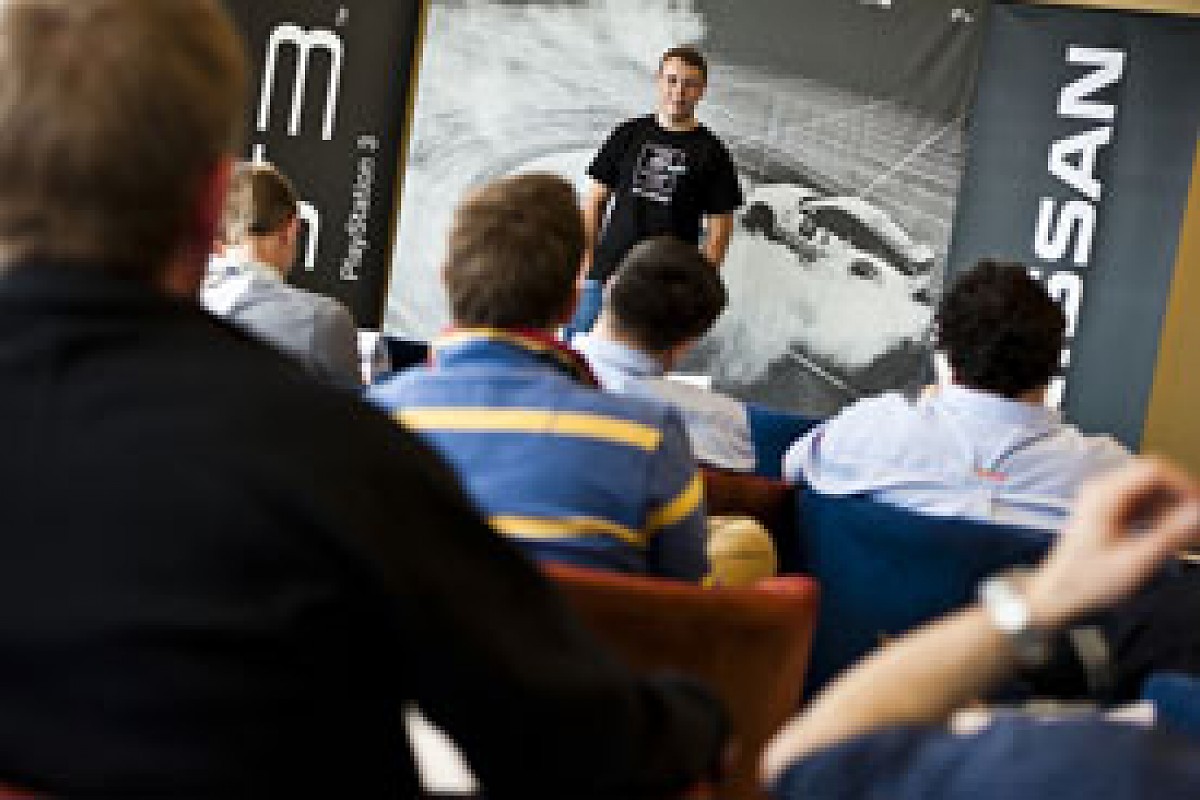 ...while the final 12 are also tested on fitness and media handling
Fitness, media interviews and real-life driving ability are all measured, before a further round of knockout gaming boils it down to the final six. After that, a week-long boot camp allows almost every facet of both driving and personality to be judged, through a wide-ranging programme of driving, fitness and assessments.
"You could say why do fitness, why do media? After all you can't inject inherent personality," Wiltshere says. "But you need to see the process. People know what they are entering, and if they haven't done any preparation at all it shows their dedication - or rather the lack of it. And on things like the bleep test you can see their determination as well, aside from what score they get."
"As well as being judged on everything, it's long enough for that subjective element to see who listens and applies," Rupert Williamson, head of communications for GT Academy Europe, says.
"We have had the fastest gamers at home in their bedroom and the first round you think they're fantastic, but as the process develops and the pressure comes on they just crumble and they disappear."
Wiltshere is also keen to stress the importance and value of testing over a week-long period, rather than a simple one-day window.
"The first thing we do when they arrive is a benchmark driving test, so we stick them out on the Stowe circuit with a 370Z with virtually no instruction. Quite often you will get some guys start quickly, but their line of progression might be quite shallow, whereas someone like Jan, who started quite low, take it all in and just gets better. We have a team of instructors who just stay with the guys the whole time, a host of specific tasks, all so we can reference back and see who is still treating it like the game.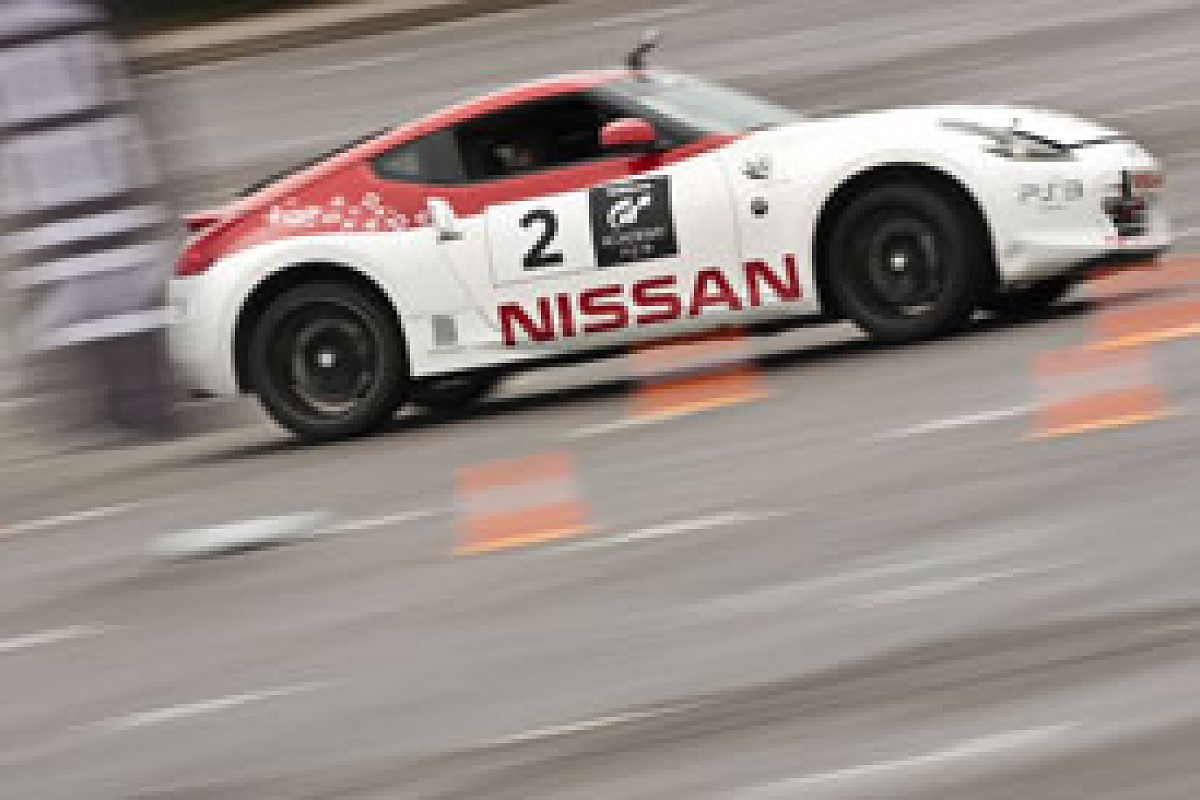 Nissan's 370Z is then used to assess real-life driving ability
"To be good at the game you have to put the hours in and be dedicated. To be the best at any sport you have to do the same. So we know the guys coming through have put hours and hours into it. If you're that determined, that's the sort of person you want."
For all GT Academy's innovations, the disconnect between real life and simulation gaming will always exist. For that reason, the coaching process continues right up until the final prize, a race seat in the Dubai 24 Hours.
Interestingly, there has been a previous precedent of a winner not being able to race.
"In the first we had two winners, Lucas and Lars Schlommer. They went through to Dubai, but before the start the decision was taken that it wouldn't be right to put Lars in the car," Williamson says.
"With him he was fine in club racing, but he couldn't hack it when we pushed him up," comes the verdict of RJM Motorsport team principal Bob Neville. "If he had more time, it could have been different. He basically couldn't handle the complexity and speed of the car. It was a GT2 car, a big step. We wouldn't do that now."
"We train the winners up to International C level and beyond really, and then the Dubai 24 Hour race," Wiltshere says. "Beyond that is really down to how well they perform. They serve their apprenticeship and then go on to the Nissan motorsport ladder. If they're good hopefully they get picked up and put into a further programme.
"I think we have done as much as we can, but anything can happen. People are unpredictable aren't they? You see someone and you think they're brilliant, but then the real high pressure activity like one lap qualifying comes around and they drop away.
"The process works, because the whole point is to weed out those sort of people before you put them in a GT4 car. You want to find people's frailties, because you equally want to find the guy who can cope with them. Whoever that is, that's our winner."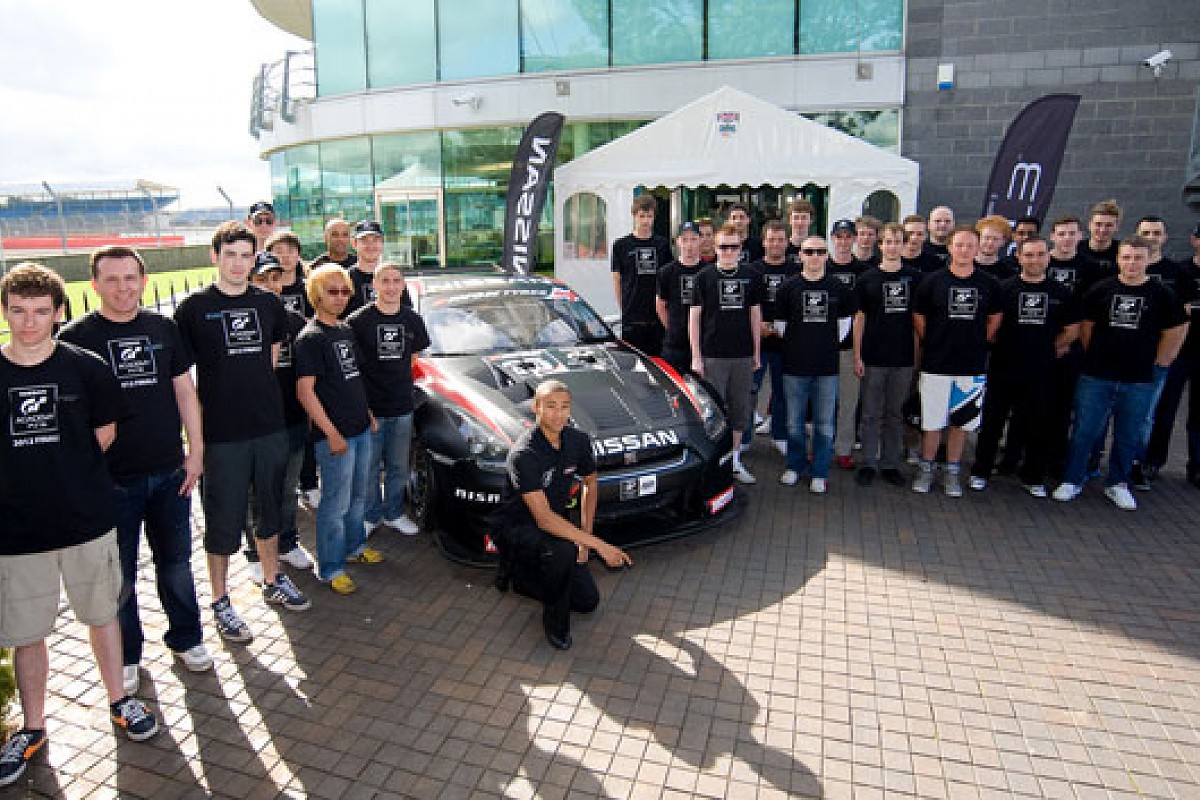 You can read a profile of Jann Mardenborough in this week's AUTOSPORT digital edition.