Test the Nation: the Debut of A1 GP

---
By Tim Redmayne, England
Autosport-Atlas International News Editor
At long last, the A1 Grand Prix series will make its debut this weekend at Brands Hatch, for the opening round of the season. The novel idea of running the 'World Cup' of motorsport looks promising, but could it really work? Tim Redmayne looks at the sporting regulations and analyses the pitfalls and strengths of the new formula
If your country isn't on the pace after the first qualifying session for Brands Hatch's inaugural A1 GP race this weekend, you may as well kiss the Championship goodbye.
That may be an extreme view, but one that is not hard to conclude after a read through of the sporting regulations for the new World Cup of Motorsport, the A1 Grand Prix.
If your country can finish in the top half of the field in qualifying at this weekend's season opener, then your Championship odds will be greatly increased thanks to A1 GP's unique format of qualifying and races. But if it suffers slow start at the first round in Britain, you should already consider the inaugural season as a learning year. And if your country has been late coming together, such as Japan or Italy, then your chances are extremely slim.
For those who have somehow missed the hype, A1 GP is a new one-make, 550bhp single-seater formula that will use the ideology of countries - not teams or drivers - racing against each other. There is no drivers' title, just a cup of nations.
Each meeting comprises two races - a half-hour sprint race, and an hour-long feature-race with a mandatory pitstop. This means that the national franchises, many of which are owned by business conglomerates, can switch drivers between meetings or even during the race weekend itself. Drivers and sponsors must come from the countries involved, although mechanics and crew don't have to.
But for a Championship that wants to attract non-motor racing fans, the product and quality of racing will have to be exciting. Many drivers seem to be of the opinion that the cars will not suffer the same aerodynamic penalties in following each other that some other formulas do. They will have a push to pass button, which works well in Champ Car and will provide an extra 30 seconds' worth of 5bhp during crucial overtaking manoeuvres per race.
But over the course of the season, the race format will lead to many teams having their title chances eliminated following a bad weekend in either of the opening rounds.
There have been two official test sessions so far - at Silverstone and Paul Ricard - and those countries that had employed recognised motor racing teams such as DAMS, Arden or Carlin Mtorsport, will have used the session most effectively and gained as much knowledge about the new car as possible. They will be more prepared than others who came in late or opted to go for youth over experience in mechanic and crew choice.
The qualifying format is something untried. The session has been designed to fit into a two-hour broadcasting slot on the Saturday of each race weekend and will comprise four, fifteen-minute sessions.
The nations will complete only one flying lap in each of the four sessions. The fastest two will be added together to determine the grid positions for the series' sprint race. The fifteen-minute sessions will be separated by ten minutes, allowing for broadcasters to fit in commercial breaks.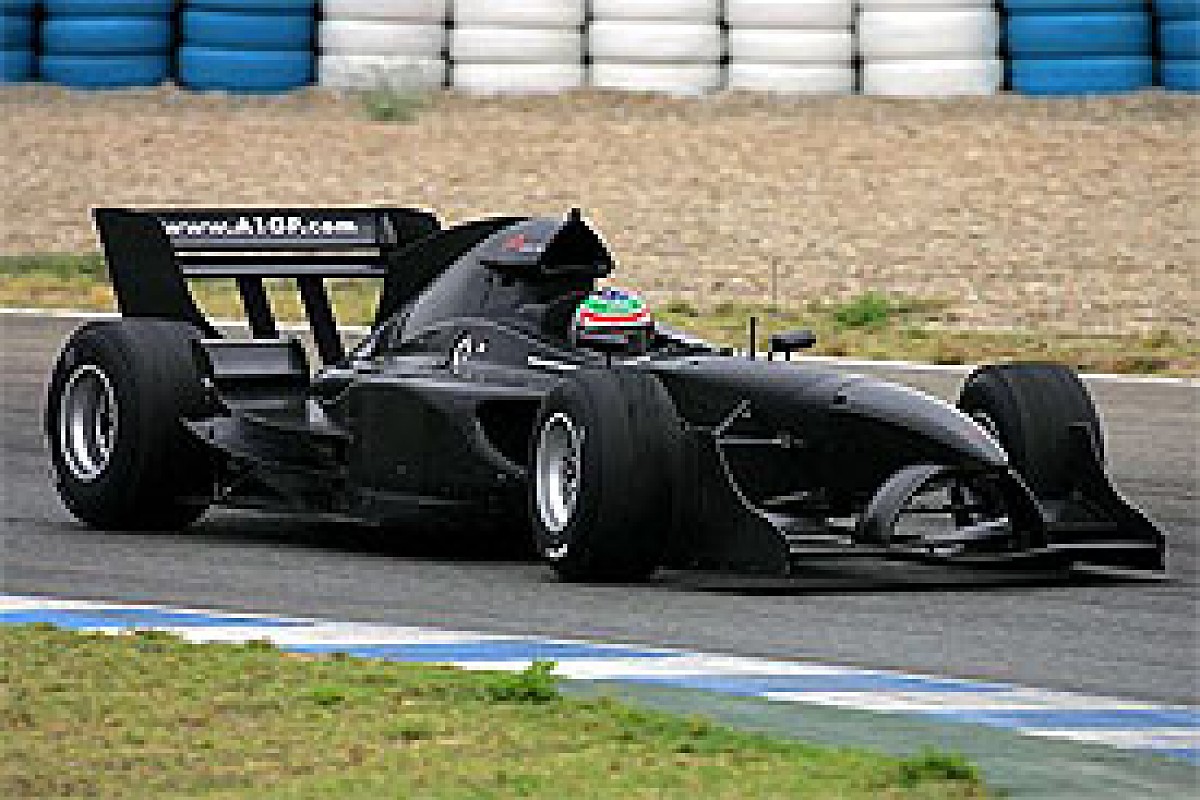 Tyres are limited to five sets of dry tyres per weekend, and two sets of wets. Teams will probably use one set during free practice if they can, keeping four back for the four one-shot qualifying laps. If degradation means they have to run two sets in free practice, with only three sticker sets in qualifying, then one hot lap automatically goes out the window as the team's banker. This could potentially make for quite an exciting session, and those who have got used to the car, and its intricacies on cold tyres will have a major advantage, especially in the first meeting this weekend.
And from that point on it will get easier for the ones at the front of the grid. The sprint race will begin not by a standing start, but by a rolling start. Which means that the first lap order is much more likely to resemble the qualifying order than from a standing start. Therefore, those at the back of the grid will have to race their way to the front during the shorter race, and for those at the front, careful defending will mean easy points.
If this was GP2 or World Touring Cars, then the top eight from the first race would then be reversed for the second race to spice up the show. Sadly, not in A1 GP - a formula that had this kind of format written all over it. In a purist fashion, the starting order for race two is determined by the finishing order in race one. There are pitstops and a standing start to contend with in this race, but having scored several points for a strong finish in the sprint, you could easily score well in the feature.
So this weekend, those at the front in qualifying will most likely have lots of points, and those at the rear won't. Which is fine, when you have the chance to catch up in later rounds.
But the points system will reward consistency unlike any other motorsport category, with 10 points for the winner, nine for runner-up, eight for third and decreasing by just one point per position down to tenth.
There is a bonus point on offer for the fastest lap in each race, but if a country qualifies badly, then they will have little hope of leaving a meeting with anything, while the top teams will have a healthy points score. And with increments of only one point per position, as Kimi Raikonnen has shown in Formula One this season, a few non-scores means it is hard to catch up the difference even if they win, because their rivals will score nearly as many points even though they finished behind.
It's never been clear why motorsport insists on starting the fastest cars at the front and the slowest cars at the back. How does that make for entertainment, something A1 GP should be all about?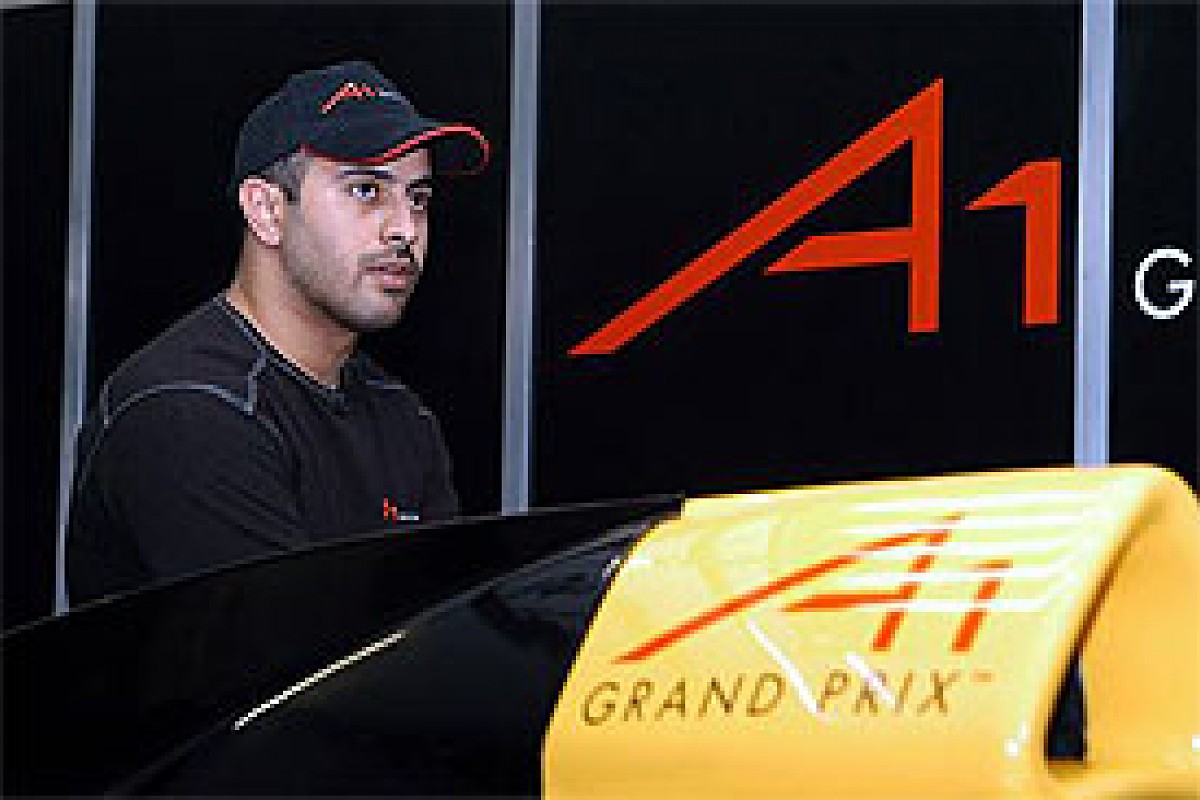 It is not hard to imagine one of the fancied teams getting on pole, staying there easily during the sprint race, and maybe securing a podium in the second race. A steady run of top ten finishes for the rest of the season will secure the Championship. Why should a driver running second on the final lap make that extra effort and risk everything for the win and just one extra point?
Throughout the field, the points system will lead to conservative driving, no matter how much national pride is at stake. Indeed, it would be very surprising if the points system remained unchanged in the second season.
But despite the format rewarding consistency rather than outright speed, there are many other intricacies of A1 GP that will make it a fascinating and entertaining series to watch.
The concept of there being no drivers' championship will mean that football-style squads will be the norm, with drivers changing from race to race. If there is public outcry back home about the bad performances of a driver, then they can be changed.
Don't expect to see much driver-swapping during the first two meetings, though. Each team will not get their second car until the third round of the series at Estoril, meaning it is practical to adapt the one car each team currently has to one driver's settings - and keep it at that. When each team has two cars, however, expect to see them set up one car per driver and alternate them throughout the weekend.
There are exceptions on driver swapping, however, to prevent a hot driver qualifying the car at the front of the grid and handing it over to someone who doesn't deserve to be there. The driver who takes the race start must have completed a practice lap within 102 per cent of the team's qualifying time. The only exception to this is on medical grounds.
Drivers are likely to be responsible for more than just their own racing licences should they make a big mistake. In other areas of the sport, it is the driver who is punished when they fall foul of regulations or cause avoidable collisions. They receive the grid penalties, bans and points deductions.
But when the championship is not determined by driver performance but by the team and country, then the usual sanctions do not necessarily work in the same way. If a driver is banned, then the team keeps going. A1 GP reserves the right to sanction any team or driver how it sees fit, so how a team is sanctioned will be interesting to watch develop. The unwritten boundaries set-up in other areas of the sport will not apply.
But that is a good thing. The most encouraging point about the A1 GP sporting regulations is the ability to change them. If the teams don't like any of this, they will only have themselves to blame. Don't be surprised if you hear anything about article 7 this season - which allows A1 GP to change any of its rules provided fifty percent of the competitors agree.
Which is why A1 GP will work.
Unlike Formula One and its restrictive Concorde agreement, if anything needs changing, then it will be changed - qualifying, points, starting format, whatever. If something is broken, it will be fixed without the unnecessary time wasting of having to convince a minority to agree.
For the pride of your nation, gentlemen, start your engines.
The inaugural A1 GP season - entry line-up:
| | | | |
| --- | --- | --- | --- |
| Team | Seat-holder(s) / Figurehead | Driver(s) | Race team |
| Australia | Alan Jones | Christian Jones, Will Power and Will Davison | Alan Docking Racing |
| Austria | Lauda Sport Management (Ambassadors: Niki Lauda and Keke Rosberg) | Mathias Lauda | Team Rosberg |
| Brazil | Ronaldo and Emerson Fittipaldi | Nelson Piquet Jr. and Joao Paulo Oliveira |   |
| Canada | Wade Cherwayko | Sean McIntosh | JVA Racing |
| China | Liu Yu | Ma Qinghua and Teng Yi Jiang | Astromega |
| Czech Republic | Antonin Charouz | Tomas Enge, Jarek Janis and Jan Charouz | A1 Team Czech Republic |
| France | Jean Paul Driot (Team Principal) | Alexandre Premat and Nicolas Lapierre | A1 Team France |
| Germany | Willi Weber | Timo Scheider | Super Nova |
| Great Britain | Tony Clements (Team Chairman: John Surtees) | Robbie Kerr and Alex Lloyd | Arden Motorsport |
| India | Atul Gupta | Karun Chandhok and Armaan Ebrahim | Akbar Ebrahim |
| Indonesia |   | Ananda Mikola | CMS |
| Ireland | Mark Kershaw and Mark Gallagher | Ralph Firman and Michael Devaney | A1 Team Ireland |
| Italy | Piercarlo Ghinzani |   | Team Ghinzani |
| Japan |   | Ryo Fukuda and Hideki Noda | Carlin Motorsport |
| Lebanon | Tameem Auchi | Kalil Beschir and Basil Shaaban | Carlin Motorsport |
| Malaysia | A1 Grand Prix (Malaysia) Sdn Bhd | Alex Yoong and Fairuz Fauzy | A1 Team Malaysia |
| Mexico | Juan Cortina and Julio Jauregui |   | DAMS |
| Netherlands | Jan Lammers | Jos Verstappen and Jeroen Bleekemolen | Racing for Holland |
| New Zealand | Colin Giltrap | Jonny Reid and Matt Halliday | West Surrey Racing |
| Pakistan | Arif Hussain | Adam Khan | Super Nova |
| Portugal | Luis Figo and Carlos Queiroz | Pedro Lamy, Alvaro Parente and Joao Urbano | Carlin Motorsport |
| Russia | Svetlana Strelnikova (Team Principal) | Nicolai Fomenko and Alexey Vassiliev | A1 Team Russia |
| South Africa | Tokyo Sexwale | | BCN |
| Switzerland | Max Welti (Team Principal) | Neel Jani and Romain Grosjean | A1 Team Switzerland |
| USA | Rick Weidinger | Scott Speed | David Price Racing |