Josef Newgarden says his Penske IndyCar team has made a step in the right direction to solve the "deficiencies" it had in 2018.
Newgarden could not defend his title last season, as he and team-mate Will Power failed to wrestle the crown from Chip Ganassi Racing's Scott Dixon.
The 2017 IndyCar champion was part of Penske's three-car test at Sebring last week, running alongside Power and Simon Pagenaud.
Penske struggled across the board on IndyCar's street courses and also had races, such as Texas, where it could not maximise tyre life or fuel saving in the same way as Dixon and Andretti's Alexander Rossi.
Asked what the main problem was for Penske in 2018, Newgarden told Autosport: "The big thing we're trying to achieve is finding a bigger operating window with this aerokit.
"With the manufacturer aerokit, the cars were so pinned down and we shone because the way Penske cars are set up really suited it.
"Strip that downforce off like we did with the new kit and you expose or emphasise certain characteristics of the car.
"If it doesn't have the right characteristics from a comfort level, then it's sometimes hard to reach a high level of confidence.
"So making the car more comfortable, expanding the operating window, giving us more scope to attack and feel OK with having it on the edge because we're confident we know what it's going to do.
"That was what we were looking for.
"We need to get the car talking to us better, on street courses specifically, and I think we made a lot of headway in that regard during that test."
Newgarden aded that the test helped him feel more confident about his prospects in 2019.
"To be honest, I felt like we had some deficiencies at all tracks this year," Newgarden said.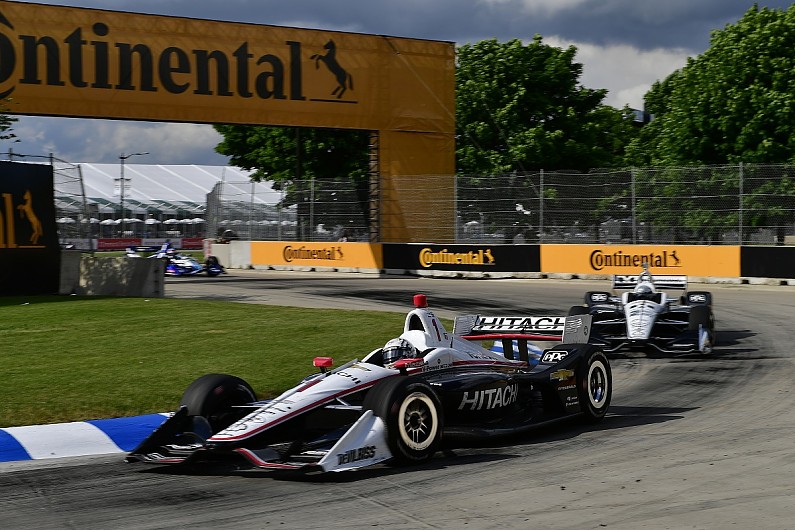 "And yeah, certain street courses were not incredibly kind to us. We need to be faster.
"When you look at our qualifying performances we were pretty good but it was our outright pace in the race that needed to be lifted.
"I think we did a really good job of getting together very soon into the off-season, so we'd got some really good ideas because we have some of the best guys working on our team.
"All the engineers and all the drivers collaborated to come up with ideas of what we need to be really strong next year.
"This test was a really good opportunity to put those ideas into action, and check we're heading in the right direction and I think we are. It was a good step.
"We turned a lot of laps - I think I did about 120 myself, five sets of tyres - and all three groups left feeling really positive."