The CEO of the Bahrain International Circuit was "surprised" to hear Ross Brawn's proposal to use the circuit's outer 'oval' layout for a Formula 1 race later this year.
F1 is currently trying to finalise the remainder of its revised 2020 calendar, having so far only confirmed the opening eight European races of the season.
F1's quest to expand 2020 calendar
Bahrain is set to be paired with Abu Dhabi as the final two venues of the season in December, but could host multiple races to bolster the calendar.
F1 managing director of motorsports Brawn suggested last week that an alternative layout of the Bahrain track could be used for a second race, referencing the track's "almost-oval" outer loop.
The idea has been warmly received by Bahrain track chief Sheikh Salman bin Isa al-Khalifa, even if it is yet to have been discussed with F1 officially.
"We were surprised as well by Ross's comments!" Sheikh Salman told Autosport.
"They did say a while ago: 'Would you be open to running more than one race if we had issues in finding alternatives?'
"That's the only thing I've had officially from F1. That was pretty early on, when they were trying to finalise the European races.
"So we said we can look into that.
"This idea of a different configuration was new, especially with the details that Ross went in to. But it's interesting, and it is doable."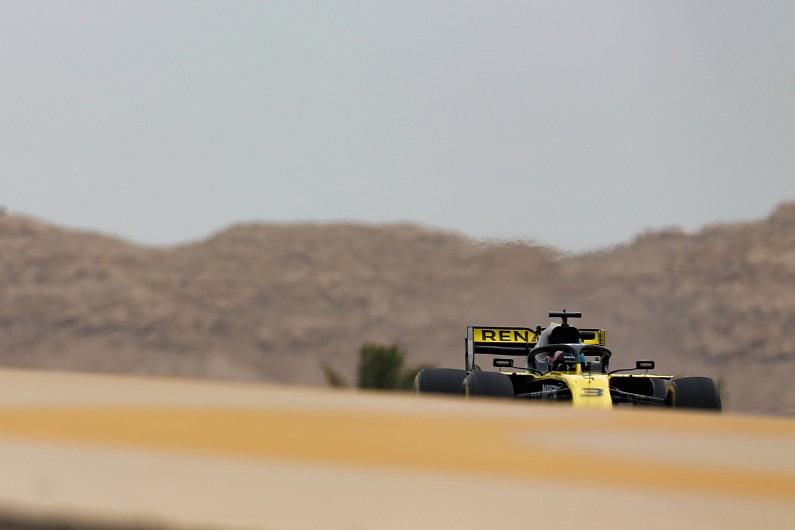 The 11-turn outer circuit is 2.277 miles - over a mile shorter than the grand prix circuit - and holds the required FIA Grade 1 status to host F1, but has not been used for any major racing events.
"We've never used it for a race. It was mainly designed so that you can run the inner track and the outer track at the same time," said Sheikh Salman.
"That loop, which Ross calls the oval, is a separate track from the inner track which we use for club racing.
"What we've done in the past is use it for corporate events, especially Rolls Royce events where they didn't want hard braking and corners.
"It's a low downforce track. There's no way I'm going to compare it to Monza, but it's a track where you're going to run the cars on minimum downforce, so there will be slipstreaming. Hopefully we can have three DRS zones."
A tentative date of 6 December has been mooted for an F1 race in Bahrain, one week before the planned season finale in Abu Dhabi.
But Sheikh Salman said the track needed plenty of notice if it is required to host another race one week earlier on 29 November amid interest from other series to also stage races in Bahrain later in the year.
"It's summer now here so there's not much at the track. Come September, October, we do get busy," Sheikh Salman said.
"This year is kind of a question mark because currently we can't run much, but we have interest from race series coming from Asia.
"Also WEC have announced that they are here on November 21. That for me is a concern, running two internationals a week apart."