Haas boss Gunther Steiner says the French Grand Prix was the Formula 1 team's worst weekend in its four-year history.
The Haas squad has scored just one point in the last three races, with Kevin Magnussen finishing the French GP in 17th - ahead of only the Williams drivers - while Romain Grosjean retired from 16th to save engine mileage ahead of a gearbox switch for the Austrian Grand Prix.
The result leaves Haas ninth in the constructors' standings after scoring points in three of the eight races so far.
Haas has been hit hard by the change to Pirelli's 2019 tyres but its recent performance has led Steiner to concede the team is now "in the shit" as it struggles to find solutions to its lack of pace.
"In the four-year history, I think this was our worst weekend all in all," said Steiner when asked by Autosport. "The race, we still struggled.
"I don't know. What is bizarre for me, a car which was good enough to qualify seventh and eighth at the first race, and then sixth in Monte Carlo, all of a sudden we are second last.
"Don't ask me what it is, I don't know. So don't even ask me please, because I couldn't answer it.
"We need to find out. It's very disappointing to be honest because ending up in this situation, and not having an understanding of that, that is the worst [thing] of all."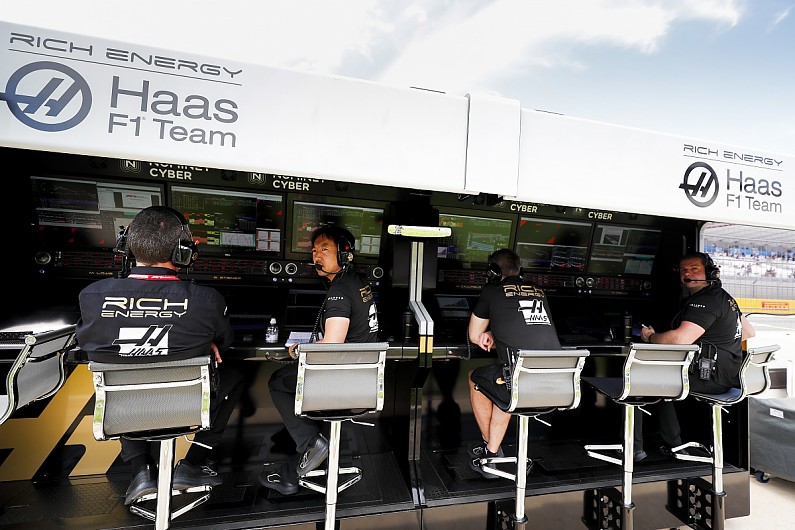 Last time out in Canada, Magnussen had taken to the radio to criticise car performance, but Steiner said its showing in France was a "lot worse".
"In Montreal, at least the qualifying [was OK]. We got in with one car into Q3. But here, here we were happy to get one out of Q1.
"So it's a lot worse that one. Then if you think in Monte Carlo we qualified sixth. It's difficult to say [why] in Monte Carlo because everyone's going slow for obvious reasons. But the race pace was there as well. So it's very bizarre, the whole thing.
"Romain commented the car is nice to drive, but it's slow. You don't have snap oversteer or understeer? No. It's fine. It's just slow, not enough grip."
Steiner said the situation did not "depress" or "anger" him, but stressed the importance of keeping his team focused.
He said: "You need to get the anger out, and just keep on working. That is what I told the guys, 'You need to work a lot more now than you did before because now we are in the shit'.
"There's no point waiting for something coming up, you need to go back now and understand why we are where we are.
"That's the only thing you can do. And then, once you know why you are where you are, then you can find solutions.
"If you don't know that one, how can you work on solutions? Because you work on everything, [and] then the best thing is you make a new car."