Romain Grosjean believes the Haas Formula 1 team needs to "stop blaming the tyres and start blaming ourselves" after its struggles in French Grand Prix qualifying.

The American outfit has been one of the hardest hit by this year's specification of tyres, which are harder to get into their optimum working range, and regularly found it difficult to get sufficient performance to fight at the front of the midfield.

However, after both Haas drivers failed to qualify in the top 10 in France, Grosjean - who was eliminated in the first phase - said the team needed to take responsibility.

"I think we need to stop blaming the tyres and start blaming ourselves," he said.

"It's 50 degrees [track temperature] today and it's a lot of energy in the circuit.

"So, we don't have really any excuse to not warm the tyre up."

After qualifying Grosjean, his team-mate Kevin Magnussen and team boss Gunther Steiner all admitted they were confounded by the lack of performance at Paul Ricard.

Steiner said how the team would fare in the race was "just a mystery".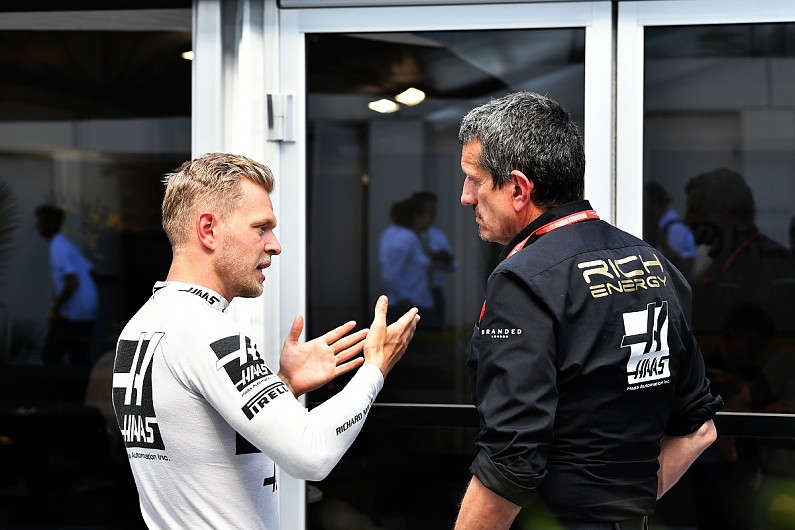 "There is nothing I can say that 'it will be fine' and that we'll go from 15th to eighth," said Steiner.

"We have to hope that someone drops back.

"In Canada, we couldn't keep the tyres together but on Friday [in France], every lap we dropped a second almost.

"If you do that someone will overtake you."

Steiner said Haas was hoping that performance would "come towards us for qualifying with increased heat and track temperature, but it didn't".

French GP qualifying was the furthest Haas has been from the front of the grid all season, and Grosjean said there was no excuse.

"It's been a tough weekend up to now," he admitted. "I think this morning we were happier with the car but the pace was not very very good.

"The car is very difficult to understand, in terms of balance, and the last lap was looking pretty OK until Turn 9, then the rear end went.

"But we just don't have any explanation, so we just need to dig harder, to understand and then to make sure the car is better.

"Because here it's hot, it's warm, there is a lot of energy going in the tyres, so we can't really blame the tyres."