Robert Kubica has confirmed he signed a contract to race for Ferrari in Formula 1 before suffering the rallying crash that left him with severe injuries and interrupted his career.
Kubica was competing on the Ronde di Andora rally prior to the start of the 2011 F1 season when he crashed into a guardrail and suffered life-threatening injuries.
He has not raced in F1 since, though returned to grand prix weekend action this season for the first time since the 2010 Abu Dhabi GP in his role as test and reserve driver for Williams having failed to land a race seat for 2018.
It has long been thought that Kubica had an agreement to move from Renault to Ferrari for the 2012 season, but that was never formally acknowledged by either party in public.

What if Kubica's rally crash never happened?
Speaking on F1's official podcast, Kubica revealed he had considered backing out of the Andorran event but did not want to let down the team that organised the opportunity.
He was also aware that "the team I was going to drive for next year, I was not allowed to rally".
Pressed by host Tom Clarkson on whether he had signed for Ferrari to partner Fernando Alonso in 2012 Kubica replied: "Yes."
Kubica said he signed a contract with then-Ferrari team principal Stefano Domenicali and would have earned less money than at Renault.
Kubica said: "[The] First [goal] is to enter F1. Second is to become established in F1, so you have good value, a good reputation, which is more difficult than to enter.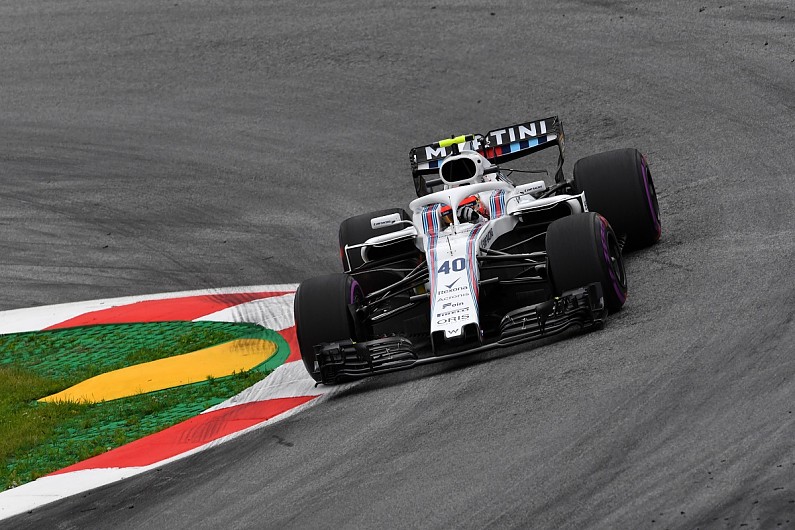 "Third, you win a world championship or become a Ferrari driver.
"I haven't won a world championship, in the end I haven't become a Ferrari driver but I was very close."
Kubica said the knowledge that he had lost out on a Ferrari move did not make it harder for him in the aftermath of his crash.
However, he did admit that it provides "additional pain now".
"My recovery was so hard that for the first 16-18 months it did not hurt," said Kubica.
"I was fighting, I was concentrating on recovery, I was going through a difficult period.
"The more time was going the more difficult it was becoming, because the hope that things can get sorted are disappearing.
"There were moments I was recovering extraordinarily good and there were then months when surgeries went wrong and I went back six months instead of improving.
"It was painful [not racing in F1] but it was not more painful because I knew I was going to race for Ferrari."
Kubica said he was not rallying "purely for fun" and had pursued the discipline because he had "the desire to become a more complete driver, to find something others don't have or that I can improve".
"I was not happy to be as good as I was," said Kubica. "I need more. I thought rallying would give me this.
"And it gave me [that]. The problem is I paid too high a price."