A declaration that Mercedes and Ferrari should break away from Formula 1 has led to a Twitter spat between Damon Hill and F1's reigning champion squad.
The 1996 world champion took to Twitter to urge F1's two big teams to make good on threats to form a breakaway series, complaining that "massive industrial complexes are ruining the sport" and adding that "the FIA have lost grip of F1."
Mercedes responded by suggesting Hill was not complaining when he was winning "with top of the line Renault power", which led to Hill pointing out that he was driving for a Williams squad considered "disgusting garagiste upstarts".
The sooner @MercedesAMGF1 and @ScuderiaFerrari breakaway the better as far as I'm concerned. These massive industrial complexes are ruining the sport. They don't want to play. They want it all, and all the time. The @fia have lost grip of @F1 @SkySportsF1 #f1 https://t.co/d6pS3K6DlJ


— Damon Hill (@HillF1) March 24, 2018

'Massive industrial complexes ruining the sport.' We don't remember you complaining when you were winning all those races with top of the line Renault-power, Damon ?

— Mercedes-AMG F1 (@MercedesAMGF1) March 24, 2018

Er....I was in a @WilliamsRacing Those disgusting garagiste upstarts. Remember? And actually, I was acutely embarrassed that I won so much. Shame on me #f1 https://t.co/STQdJpU1My


— Damon Hill (@HillF1) March 24, 2018

Expanding on his thoughts over the two teams' 'industrial complexes', Hill told Autosport that Mercedes and Ferrari were not longer treating F1 as a sport.
"Ferrari and Mercedes are acting in concert to try and create conditions under which they would stay in the sport," said Hill.
"If you would have accused them of working together in the past they would have denied it, but now here they are paired up nicely to try and get conditions under which they would continue to stay at the front of the pack.
"My argument is that it's a sport that should be trying to create at least the opportunity for all of the competitors to have a reasonable chance of competing.
"That's always been a difficult problem for our sport, because it rewards the dominant disproportionately."
Hill suggested the threats from Mercedes and Ferrari to walk away from F1 are little more than political posturing, and said the FIA should stand its ground.
"I just think it's a negotiation tactic," he added.
"Would they be prepared to compete in a championship where they wouldn't have such favourable conditions? Where they had conditions that were more equal?
"If they're not prepared to do that, maybe they shouldn't be here.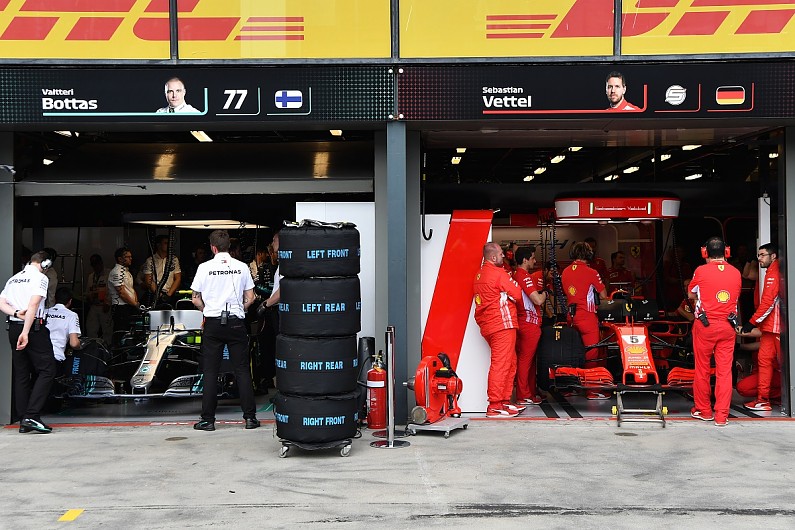 "They could blow every team out of the water. The industrial manufacturer complex idea I was using is because they gave far more resources than any Formula 1 team could possibly imagine unless they are another manufacturer. So if you're going to bring such enormous resources, someone has to set the rules.
"Someone has to at least say 'OK we can't let that go on, we have to bring into play some sort of boundary'.
"That's the FIA's job, and they don't have the power to do it because it was relinquished.
"Ultimately I'm coming from this position: Drivers have careers too, and this is the pinnacle of our sport. That's what we continue to say and that's what drivers set their goals at. Globally, it's presenting itself as the Everest.
"So you can't lock out 99% of the competition. You have to find a way to open it up. And I know it's an impossible task, because there's only a few people who could ever be competitive.
"But at least there needs to be an attempt to broaden the base of the pyramid a little bit."