The Silverstone Experience project was launched on Wednesday by Prince Harry as work officially started on the British Grand Prix's venue £19.3million visitor attraction, which will open in spring 2019.
The prince is the official patron of the Silverstone Experience, which is being built inside a former Wellington bomber hanger located within the grounds of the track and is expected to attract over 500,000 visitors a year.
As well as celebrating the history of the track and of British motorsport, the Silverstone Experience will also work closely with the Silverstone University Technical College to inspire future motorsport engineers.
After turning the ceremonial lights from red to green in the hangar, Prince Harry said: "It is well known that Britain is a leader in high performance engineering and motor racing engineering in particular.
"But it is no exaggeration to say that unless we encourage more young people to study science, technology, engineering and mathematics it will be impossible for us to continue to lead in this field.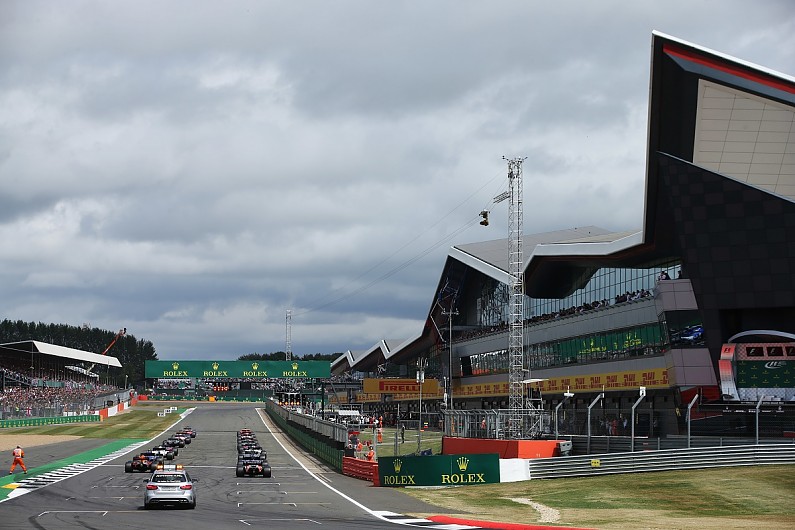 "The Silverstone Experience will be an exhilarating attraction, based here at the home of British motorsport and I'm sure it will help to engage children in engineering by making that all important connection between their textbooks and the excitement and thrills of motorsport."
The project has received a £9.1m grant from the Heritage Lottery Fund.
Its chairman Sir Peter Luff added: "Silverstone is a place where so many legends of British motor racing have their roots.
"Thanks to National Lottery players we're delighted to celebrate this important step towards sharing Silverstone's fascinating history. Stories of drivers and sporting glory, yes, but also of the extraordinary creativity of British engineering and of all the people behind the scenes who, quite literally, have kept the show on the road."