Eric Boullier admits he was concerned staff would leave McLaren when it became clear in pre-season Formula 1 testing that Honda would struggle for third successive year.
Honda had revamped its engine design over the winter, but a problem with the oil system at testing was just the first of a series of issues that led to repeated breakdowns.
It was at that point racing director Boullier realised 2017 would be another difficult season and he was concerned about the impact that would have on the morale of the team.

The design flaws that killed McLaren-Honda

"I went to the management, showed them the data and told them that we cannot accept another year like this," Boullier said in an interview with the official F1 website.
"We had a tough first year with Honda, we had a tough second year, and had expected progress good enough to get us back to where we belong - but Barcelona showed that we would go backwards and that was absolutely not an option.
"I obviously warned them about the consequences of another year of no results, where you keep everybody afloat.
"We have a new team, which has been reconstructed in the last three years: new people, very good new people - competitive people who used to win - and the danger was we'd lose them.
"The perception of a team is still very much based on drivers, because they are the faces of the team, but for me the real danger was losing those people.
"That was the discussion at the very beginning of the season."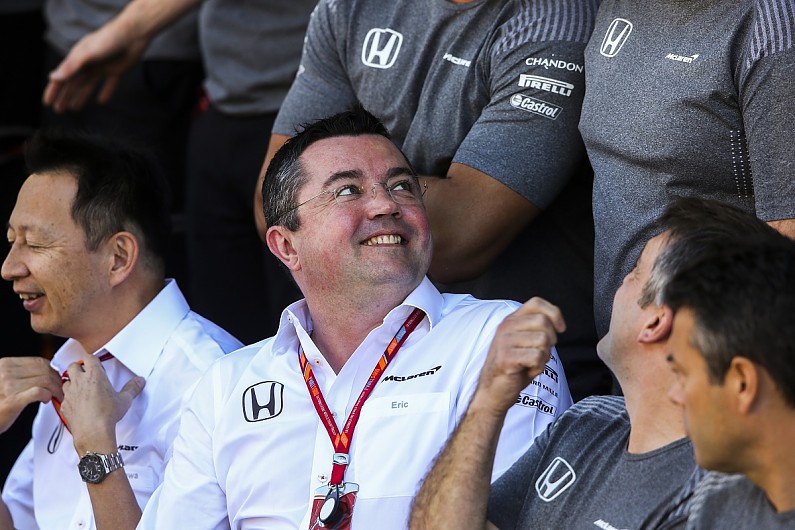 McLaren and Honda ultimately agreed to part ways, with McLaren switching to Renault power for 2018 and Honda teaming up with Toro Rosso.
Boullier said no personnel ultimately left the team and there is now confidence that McLaren can move up the grid after the strong performance of the chassis in 2017.
"When you look at what we have achieved in terms of car performance - chassis performance - we know that we are back on the podium, at the top," he said.
"That for me is a huge reward - that we have achieved this in difficult circumstances.
"The other positive I take from the past three years is that the team is really joined now.
"We have been suffering so much for three years, but at the same time nobody has left the team.
"Everybody agreed that this team will be winning again.
"There is a huge trust and confidence in what we are trying to achieve and because of that we have gone up, up, up, keeping developing this car."