The humble oil tank seems such an innocuous component amid the extraordinary complexity of V6 Formula 1 engines and their hybrid parts. With all the millions of dollars invested in trying to make a success of a works grand prix operation, combined with the expertise of two mighty racing organisations, you wouldn't expect something so basic to be the root cause of calamity.
But that's exactly what happened in 2017. The unfeted oil tank is the chief reason why the McLaren-Honda alliance is no more, dissolved in a poisonous concoction of broken promises and shattered dreams.
Having made encouraging progress in 2016, invested time in helping the FIA to draft this year's new and enhanced aero regulations, and restructured the team in readiness to make the most of them, McLaren felt ready to catch up lost ground to F1's big three teams - Mercedes, Ferrari and Red Bull.
Meanwhile, Honda planned a major revamp of its engine design, abandoning its original 'size-zero' architecture that contained the turbine and compressor within the V-bank of the engine, instead bringing them outside and adopting the Mercedes concept of attaching them at opposite ends of the block via an elongated connecting shaft.
This would make the engine lower and lighter, helping McLaren solve a high-speed handling imbalance prevalent in the 2016 car, while Honda simultaneously developed new lean-combustion technology on its Sakura dyno that was intended to boost power significantly.
All of which was meant to lift McLaren definitively into the top four at worst, and hopefully into podium and occasional race win contention.
But things got off to the worst possible start when a problem with the oil system consigned Fernando Alonso to the garage for much of the first day of pre-season testing at Barcelona. There was barely an improvement over the remaining seven days of running, as severe vibrations from the power unit and transmission caused repeated breakdowns.
The new-and-improved Honda engine was proving anything but - it was unstable, undriveable, and less powerful than last year's unit. McLaren's patience snapped. As Ferrari and Mercedes completed hundreds upon hundreds of laps, McLaren found itself facing yet another season of severe struggle, and so began machinations behind the scenes to end this ill-fated partnership for good.
It's been an incredibly disappointing season for McLaren-Honda: ninth in the constructors' championship and only three points better than its 2015 nadir. Sixth for Alonso in Hungary was the highlight result, and McLaren was actually further away from Mercedes' pace this season than it was last year.
Results, performance and reliability all went backwards in 2017. As axed Honda F1 boss Yusuke Hasegawa explains, it all had to do with a confluence of connected circumstances, with the oil tank at their epicentre.
"Go back to 2015, our MGU-H energy-recovery level was very low," says Hasegawa. "It was because of the limited turbine package size. In 2016 we modified the turbine to make it much bigger. Because of that we needed to make the turbine position much higher.
"With doing that, I think the recovery level was very competitive - almost the same level as the top team. But because of that we were thinking the centre of gravity was one of the big issues for us - especially in Suzuka I noticed that momentum of the car was very bad.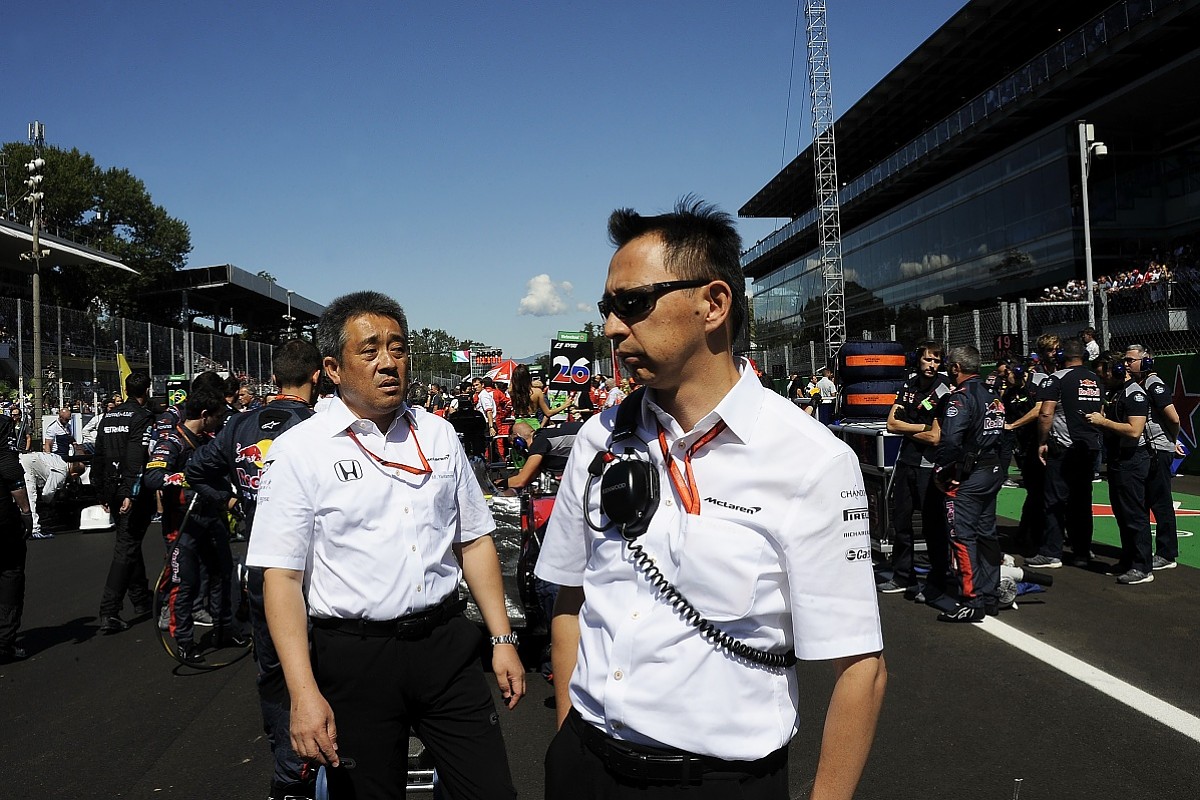 "Of course we identified that issue from the beginning of the season, so we understood we needed to change the turbine position to much lower, but to do that we had to make the turbine/compressor split and make it a completely different package.
"The connecting-rod length is [now] much longer for the turbine. We didn't create a problem with that connecting rod but, because of the turbine coming out of the engine, the oil-tank configuration was very different. We needed to create an oil-tank configuration that avoided the turbine package."
Switching from a conventional oil tank to what Hasegawa describes as a "crescent shape" created a whole host of unforeseen disastrous consequences for Honda.
"Other than the target performance we very much had an issue with reliability. We had so many issues with the oscillation, and also the MGU-H bearing. It also comes from the oil blowing from the oil tank" Ex-Honda F1 boss Hasegawa

"The previous oil tank was just straight, but this year's oil tank was a different shape," Hasegawa adds. "Of course, we tested that oil-tank shape on the dyno, but this is one of the most difficult items to check. We found an issue in the first Barcelona test. It was not a fundamental issue, but it hurt our testing time very much, so it was very bad.
"Of course we modified the oil tank - we updated the oil tank and the situation was solved in just two or three days. But missing two or three days is very fatal for the winter testing."
This problem set back McLaren-Honda's development programme to such an extent that it took five races before the basic package was under control, never mind bettered. On top of the oil dramas, the new Honda combustion concept was also wreaking havoc with the car - something that took months to resolve without adding extra power to last year's numbers.
"It's fair to say the starting level was almost equivalent from last year - peak power was almost equivalent, but low- rpm power was very down," Hasegawa concedes. "It had huge gaps from something like 9000-10,000rpm - no torque. It's OK on the dyno, but when we used upshift and went from 10,000 to 9000, torque decreased dramatically.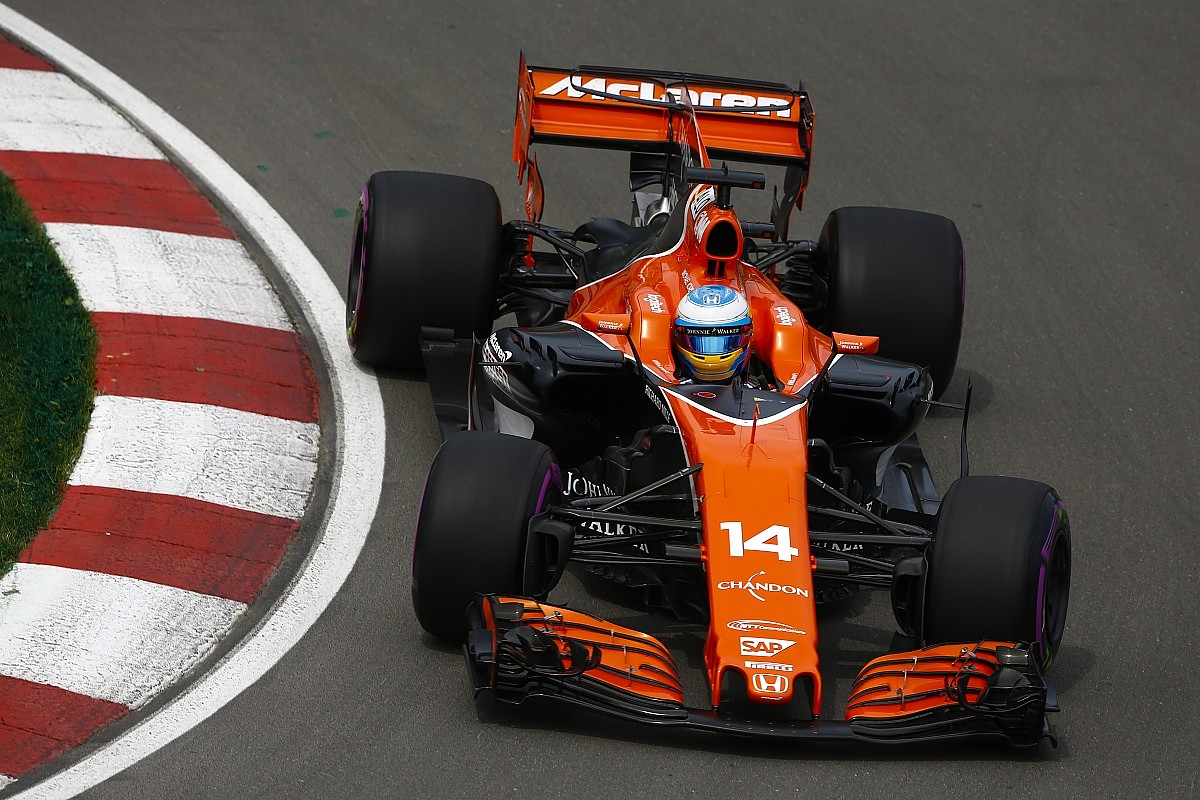 "It will create a big oscillation. The dyno's inertia is huge, so it doesn't create a big problem, but the inertia of the car itself is much less. Such a big torque drop was creating a big oscillation."
This made the car extremely difficult to drive (when it was running) until Honda modified the intake system for May's Spanish Grand Prix, which helped recover the lost bottom-end power and driveability. Until then, the drivers were forced to change gear at odd points. You could hear the graunching sounds as the transmission protested the unusual upshift and clutch settings required to avoid this torque drop.
As well as the engine being "far behind" Honda's target at the start of the season, McLaren had to cope with woeful unreliability. Stoffel Vandoorne took just three races to run into grid-penalty trouble, and failed to even start in Bahrain thanks to recurring problems with the engine's MGU-H, while team-mate Alonso non-started the following race in Russia, thanks to an ERS shutdown.
"Other than the target performance we very much had an issue with reliability," admits Hasegawa. "We had so many issues with the oscillation, and also the MGU-H bearing. It also comes from the oil blowing from the oil tank. The oil came to the bearing of the turbine and the turbine bearing was seizing or about to seize - that was creating an issue.
"The bearing itself was not changed from last year, although the package is different, but last year we didn't have such oil blowing from the oil tank because we had a conventional design. Actually, this is just an excuse - we studied very much for every area we changed - but we didn't allow for something besides that area, like the oil-tank configuration, so we had many issues that we didn't expect from our modification.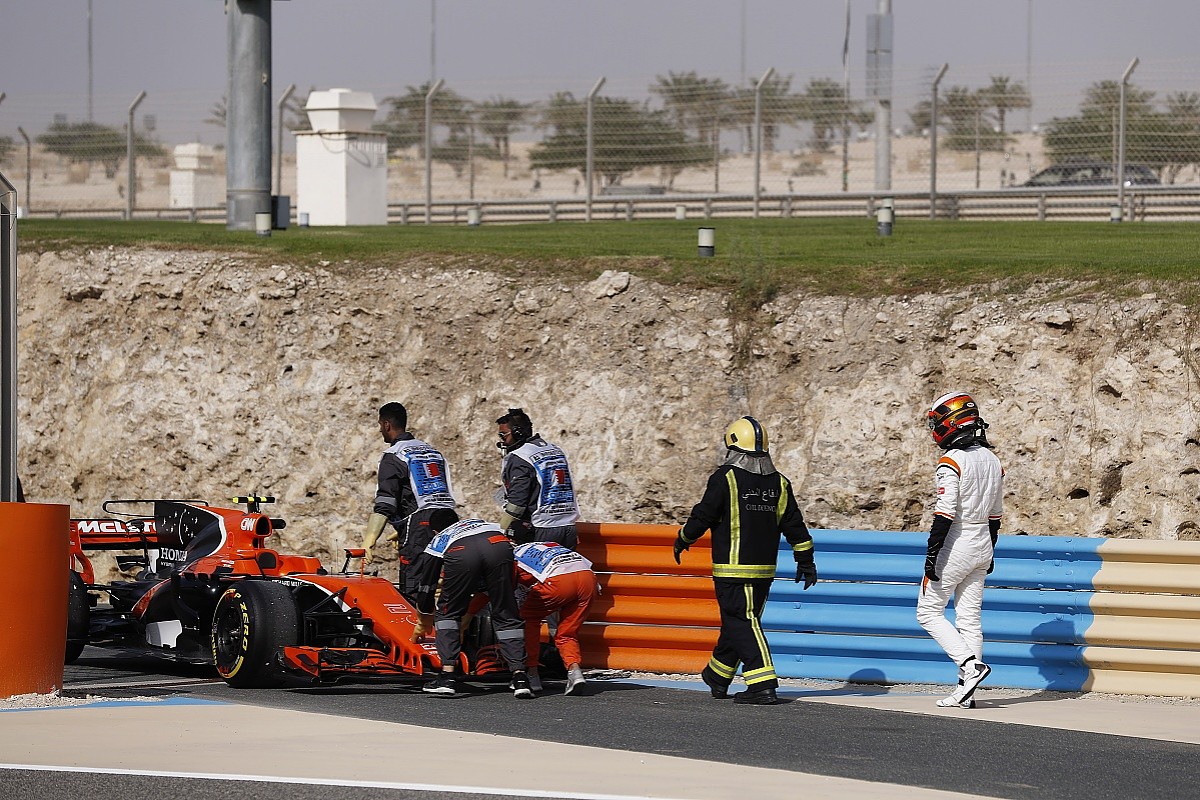 "We had many MGU-H issues at the beginning of the season, especially in Bahrain. We had maybe three MGU-H failures on Stoffel's car. But we had nothing for that. We just applied a new MGU-H and failure. We spent four or five MGU-Hs there, because we didn't understand what was happening."
When Honda did finally understand what was going on, it modified the oil tank to stop the oil blowing, and beefed up the MGU-H bearing to make it more resilient. Things got much better after that, but McLaren still used more engine components than any other individual team this year and, when Honda missed its agreed performance target to match the estimated power output of the Mercedes customer engine in time for August's Belgian Grand Prix, the fate of McLaren-Honda was sealed.
We'll never know if McLaren could have been convinced to remain on board had all those reliability problems not derailed Honda's early-season development. Without them, perhaps Honda would have made faster progress with its new combustion concept and things might have been different.
But McLaren had pretty much made its mind up before the end of pre-season testing, where that pesky new oil tank had already begun wreaking irrevocable chaos with its mighty aspirations.