Sebastian Vettel cut short the first run of Formula 1's shield cockpit protection device in British Grand Prix practice because it made him "dizzy" and he did not like it.
Vettel completed a single installation lap with the protective cockpit attachment and then returned to the garage where Ferrari removed the device.

GARY ANDERSON's verdict on the shield

He later revealed he had planned to do more running with the shield but asked for it to be removed after his initial experience of it.
"I tried it this morning and I got a bit dizzy," said Vettel.
"The forward vision is not very good.
"I think it's because of the curvature, you get quite a bit of distortion.
"There was a lot of downwash down the straight, coming off the back of my helmet and pushing my head forward.
"We had a run planned with it, but I didn't like it, so we took it off."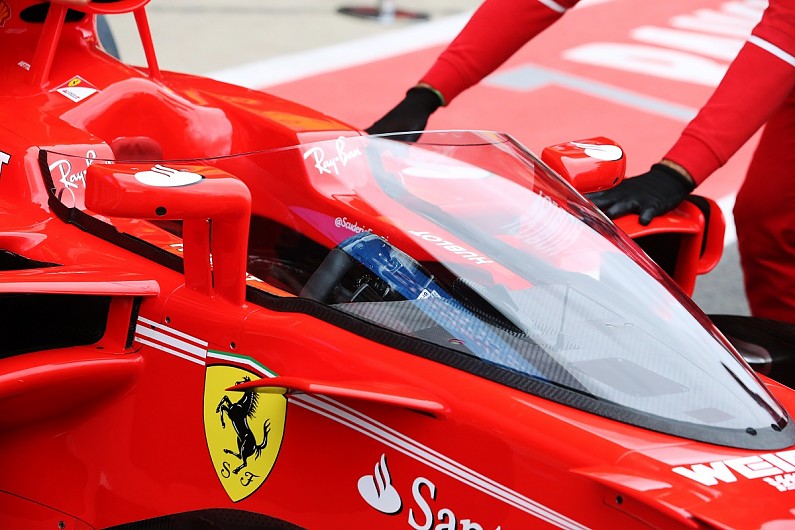 When asked if the device, which extends along the car's nose in front of the driver, impacted on his ability to get in and out of the car, Vettel said: "For sure it doesn't help.
"Getting in doesn't matter, but getting out is probably more about getting used to it so that's not the main thing."
The shield has been pushed as a more visually appealing option compared to the halo and has been developed by Italian company Isoclima.
The FIA hopes a final version of the device can be ready to be introduced in time for 2018, but if not, the halo will be used instead.
Red Bull team principal Christian Horner has said he does not want to rush the shield through and believes introducing something in 2019 would make more sense.