Jordan King is to make his Formula 1 free practice debut with Manor at this weekend's United States Grand Prix.
Manor development driver King, who this year has been competing for a second season in GP2 with Racing Engineering and is currently fifth in the drivers' standings, has so far only driven an F1 car in testing.
King took part in the Pirelli test in Abu Dhabi at the end of last season, before run-outs this year with Manor in both in-season tests at Barcelona and Silverstone.

Where is the next British Formula 1 star?
Ahead of his maiden GP practice outing at Austin on Friday morning, the 22-year-old said: "It's another big step in the right direction for me, after two really positive tests in the MRT05 which paved the way for this opportunity.
"It's a dream come true, but at the same time I have a job to do in the car on Friday and I want to make sure I give the team plenty of quality feedback and data to help with their US GP challenge.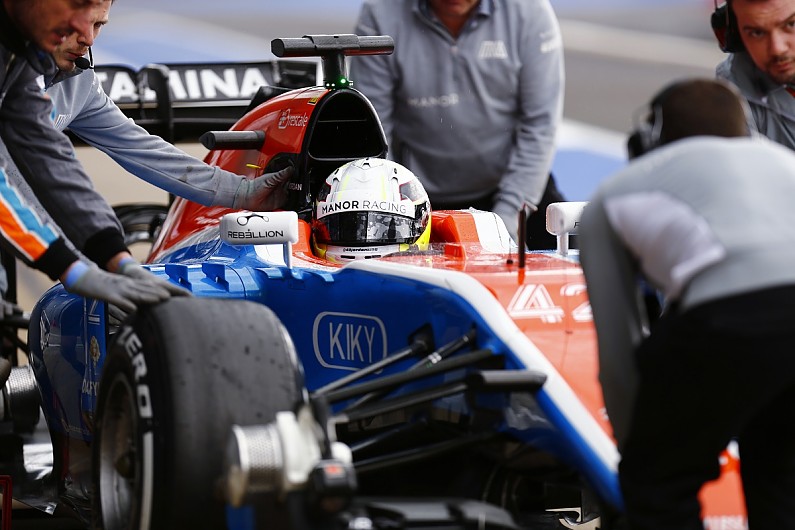 "There's quite a lot to cram into 90 minutes. I'll be exploring the balance of the car and correlating that with the team's simulation work.
"There'll be some new components to evaluate, along with the tyre specifications for this event.
"I'll also be learning the circuit and getting up to speed with the car, which has been developed quite a bit since I last drove it at Silverstone. I can't wait!"
King will take over Pascal Wehrlein's car for the session.
Manor racing director Dave Ryan added: "It will be good to give Jordan his first FP1 session.
"He's done a really great job in his development driver role and this opportunity was a planned part of his programme with us.
"We look forward to getting his feedback and this further opportunity to appraise his performance in the MRT05."