Marcus Ericsson hopes Sauber can make a big step forward after Formula 1's summer break as it is only now introducing upgrades, while rivals have switched development focus to 2017.
Financial uncertainty meant Sauber was unable to update this year's C35 until it was taken over by Longbow Finance last month.

How Sauber was saved from extinction
The release of funds led to new parts being produced, with a new rear wing appearing in British Grand Prix practice and then for the full Hungarian GP weekend, and a front wing and floor expected to be introduced after the break.
"It feels a lot of people on the grid have done their upgrades they had planned already and maybe they have some small steps for the second half," he told Autosport.
"That's what makes me hopeful that we can take bigger steps than other people will do.
"Hopefully for us, we will have some bigger steps with our updates because they are coming later than we expected, and take a bigger jump."
Sauber has yet to score points this season and is facing finishing outside of the top 10 in the constructors' championship for the first time in its history.
Only once has Sauber failed to score points in an entire season, in 2014, but it still managed to beat Ericsson's then team Caterham to 10th, based on having more 11th-place finishes.
"We need to get back in the points, that's very important, especially with Manor scoring," he said.
"So that's the first target and hopefully we'll get some new parts on the car that makes us a bit faster and being able to fight for points again."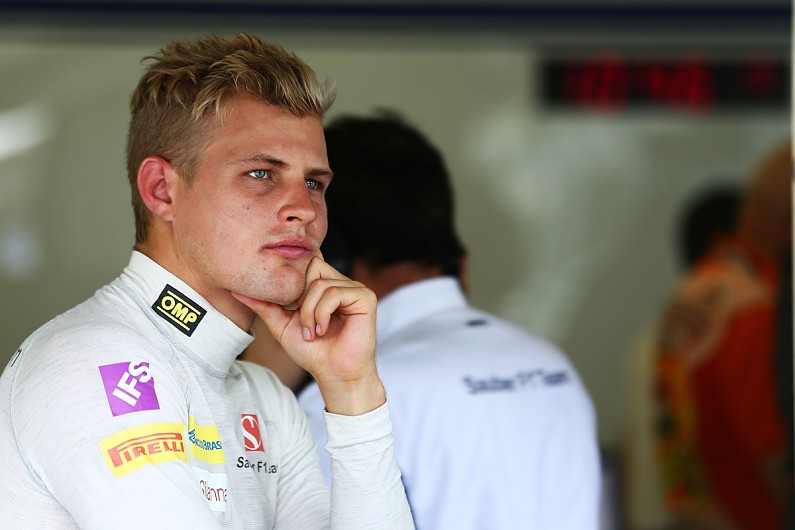 Ericsson said the atmosphere inside the team has changed dramatically since Sauber's future was secured.
"It's a lot more positive," he said. "It was a difficult situation before the new owners came in, with the salary payments coming in late month after month.
"A lot of people weren't sure about the future in this team.
"Now it feels a lot more positive, when you speak to people at the track.
"Everything is pushing along better with the second half of the year in terms of development.
"Also for next year, there seems to be a lot more belief in the team that better things are happening."