It's the dawn of a new age for international sportscar racing. One manufacturer stands head and shoulders above the rest in the top class and decides to capitalise on its hegemony by setting up a customer programme. All goes to plan at first, until one of the customers turns up with extensive modifications and begins upstaging the works team at its own game...
No, you haven't missed a new chapter in the history of the World Endurance Championship. Instead, rewind 35 years to 1983, when the World Sportscar Championship's celebrated Group C era was just starting to build momentum and Porsche's 956 was the car to have.
One of the first customer examples was bought by Richard Lloyd's giant-killing GTi Engineering operation, which turned the accepted model of what it meant to be a customer team on its head.
When the chips are down, successful people can adapt to the hand they are dealt and Lloyd was a man who never knew when he was beaten. Rarely on a level playing field with the works Rothmans cars, he sought to make up the difference with innovative bodywork revisions and subsequently took the step of building a new monocoque, re-badged as a 956 GTi, then repeated the trick with Porsche's longer wheel-base 962.
Three wins in eight seasons may not sound like much, but it was the inventive manner that Lloyd's motley crew went about its racing which won him many admirers.
His death in a plane crash 10 years ago today en-route to a test at Nogaro - which also claimed former BTCC racer David Leslie, data engineer Chris Allarton and two pilots - robbed the motorsport community of one of its shining lights, an entrepreneurial figure who orchestrated Bentley's return to Le Mans and achieved success in touring cars both as an owner and a driver during a career spanning 40 years.
Survived by wife Philippa and daughters Sophie, Amy and Chloe, Lloyd's is a story that is unlikely to be repeated.
"It's probably not an exaggeration to say that was just about the last time where somebody could buy a complete car from the factory, develop it and beat the factory," says friend and automotive stylist Peter Stevens, a fixture on the pitwall throughout Lloyd's Group C days.
"I still remember at the end of 1982 when Richard announced that he'd bought a 956 - we couldn't believe it. It was like somebody buying an LMP1 Audi" Jonathan Palmer
"It's something that you can't imagine today, whether it's because of regulations or impetus. But it wasn't because we had loads of money, because absolutely Richard didn't. Everything was very carefully thought out, he wasn't cavalier with the expectation of money for the following year in the way that some teams were."
Formerly a music producer for Decca Records and with a background in PR, Lloyd's eye was never far from the publicity value, never more so than persuading Stirling Moss out of retirement in 1980 to race one of his Audis in the British Saloon Car Championship.
But he was also a prolific talent-spotter who offered Formula 1 refugees Jan Lammers and Mauro Baldi a platform to earn factory seats with Jaguar and Mercedes respectively, gave sportscar debuts to Jonathan Palmer and Damon Hill, and plucked Guy Smith from obscurity to become a Le Mans winner with Bentley in '03.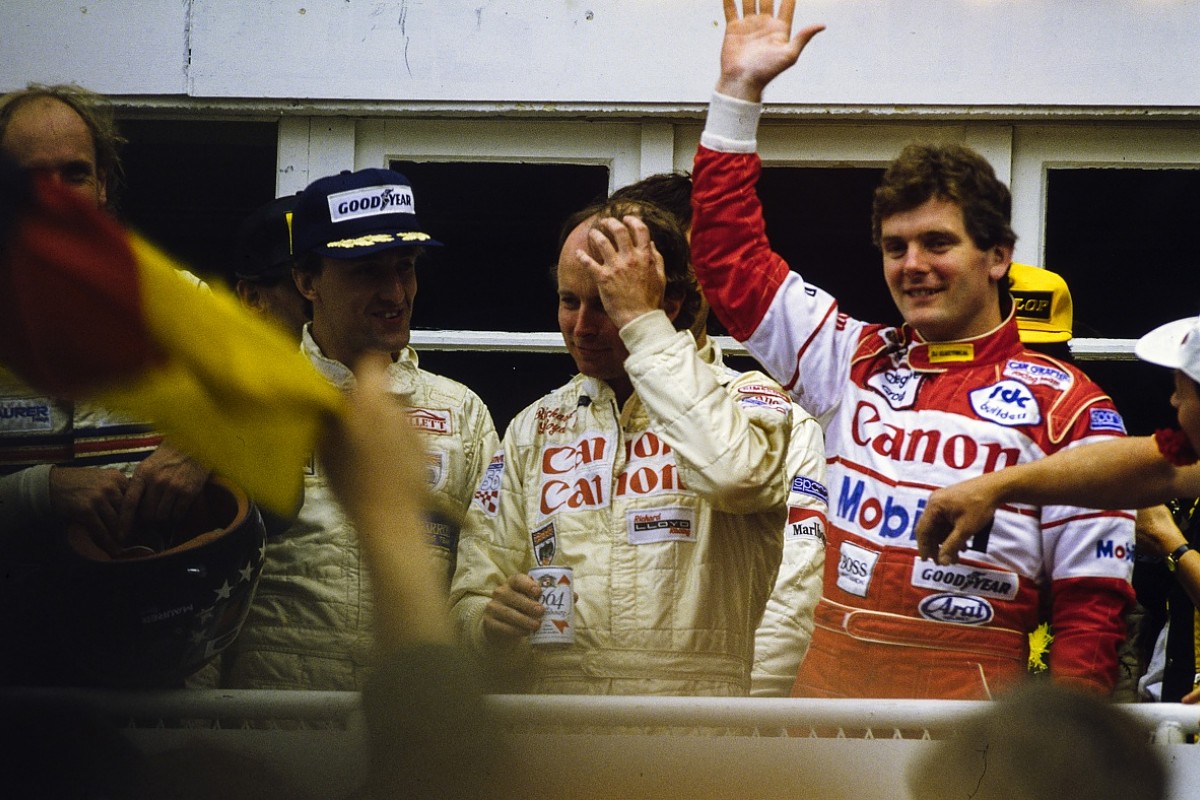 He was a man who made things happen and was, as Palmer puts it, a man of "vision, dreams, enthusiasm and ambition", all while maintaining the utmost integrity and manners.
"Richard was a very keen spotter of young talent, no doubt because it could put a quick driver in his car but probably because it was cheap as well!" he says.
"He often struggled financially, but was always really ambitious - he had dreams and he made them happen. Richard was exciting to be with, things were always moving forward and he was somebody who you just wanted to do your best for."
Humble beginnings
A handy racer himself, Lloyd was prolific in the BSCC in the 1970s and drove a Chevrolet Camaro Z28 to seven outright victories in '74-75 before notching up a hat-trick of class B titles between '77 and '79 in a near-spec VW Golf GTi, taking second overall in '78. At this time, the Golf was barely established in the UK, but Lloyd's exploits did much to change that.
From those humble beginnings, Lloyd opened a workshop selling GTi tuning parts, which gradually morphed into a race team. His success on track resulted in a deal to run two Audi 80 GLEs in the BSCC for 1980, where he was joined in a second car by Moss, although the year was largely a disappointment and Lloyd moved onto the World Sportscar Championship for '81 to run a Porsche 924 GTR.
One Lloyd's early customers back at the tuning shop was then-British F3 championship leader Palmer. The pair got talking about racing together and won their class in the 1981 Tourist Trophy, marking the start of a lengthy relationship throughout the Group C era which Palmer regards as the most impactful of his driving career, both in terms of success and enjoyment.
"It was a small family team atmosphere," he says. "We all used to meet in the evenings at Richard's house in Barnes at Lonsdale Road, where his wife Philippa would feed us drinks and sandwiches as we brainstormed through the night.
"I still remember at the end of 1982 when Richard announced that he'd bought a 956 - we couldn't believe it. It was like somebody buying an LMP1 Audi in today's world."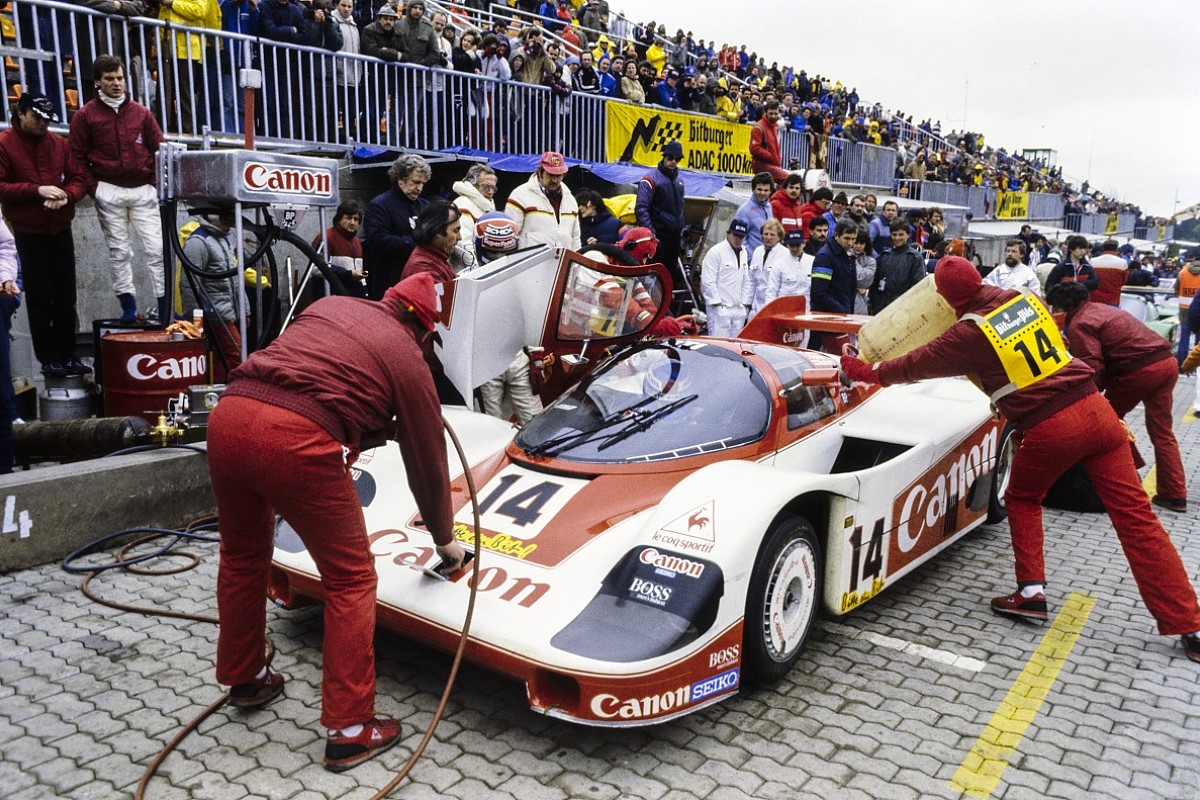 Making waves in Group C
Lloyd didn't have to wait long for silverware, as Lammers and Thierry Boutsen took third on the team's second outing at Silverstone, matched next time out at the farewell race for the old Nurburgring Nordschleife with reigning F1 champion Keke Rosberg joining Lammers and Palmer.
Following near-misses in the European Championship round at Mugello and in the WSC at Silverstone the following year, Palmer and Lammers took the team's first Group C win at Brands Hatch in 1984, despite losing fifth gear.
The car sported an ungainly wing bolted onto the nose section to improve downforce - completely legal under the Group C regulations - which meant Lammers and Palmer could achieve strong laptimes while running less turbo boost and therefore use less fuel.
Credit for the device is debated, but there could be no doubting the outcome and when the championship reconvened for the next round at Spa, most of the privateer cars were sporting their own variations of the wing.
"It was an amazing time when through our ideas and energy and being prepared to be entrepreneurial, we had a car that was probably half a second quicker than anything else," recalls Palmer.
"It was a small team of ambitious, motivated, hugely enthusiastic people that worked hard, partied hard and enjoyed ourselves. It was almost like a Hesketh story in a way, following a dream of trying to be successful and doing a pretty good job against the Goliaths of the factory teams."
The Porsche that wasn't a Porsche
GTi Engineering was now a proven winner, but Lloyd recognised the team would have to make changes if it was to sustain its success.
With the porpoising characteristics of the 956 now well-known - Porsche had never put it in a rolling road wind-tunnel - he took the plunge and commissioned Nigel Stroud to design a new honeycomb monocoque that was both lighter and more structurally rigid than the standard car. The so-called 956 GTi special, complete with heavily-revised front suspension, rounded out the year with second at Imola and third at Sandown.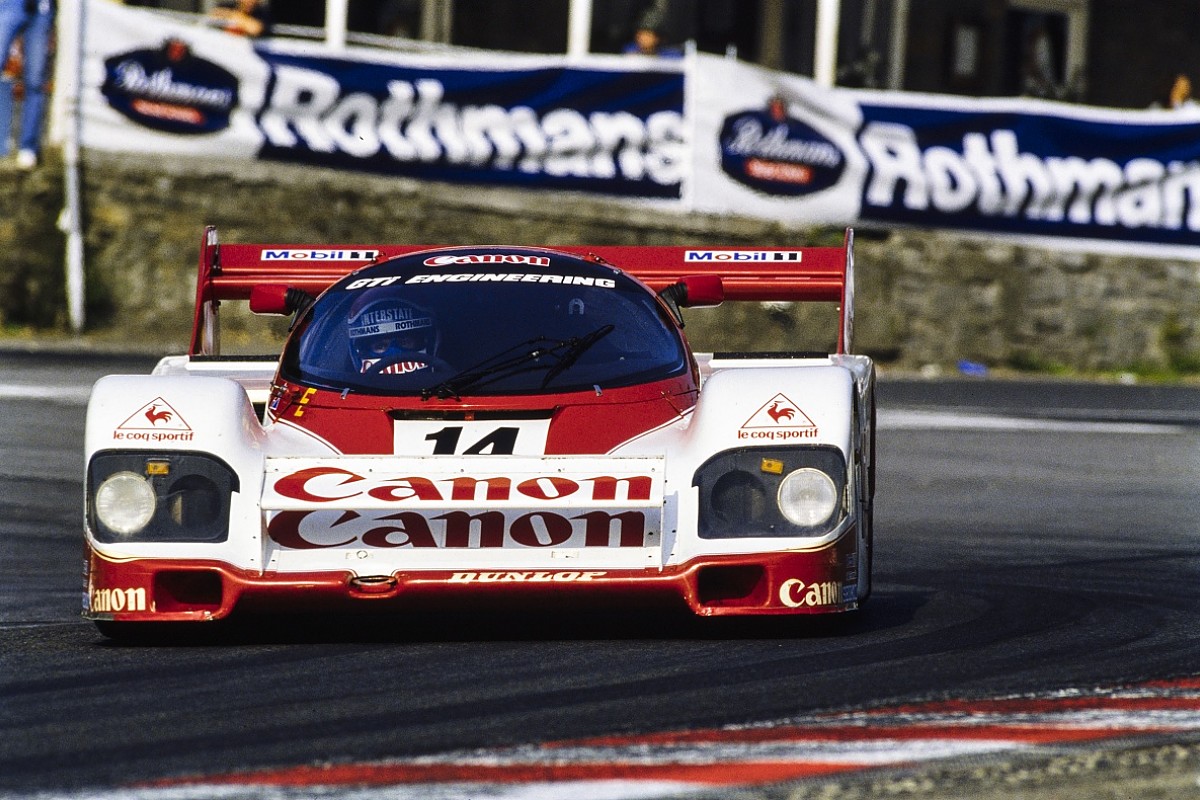 "Certainly it was stiffer and in many ways it handled stiffer; it wasn't always a clear-cut advantage, but it was certainly stronger," says Palmer.
Lammers remained at the team, now known as Richard Lloyd Racing, for the early part of 1985 but left on the eve of Le Mans and was replaced at late notice by James Weaver. Joining Palmer and Lloyd, making a rare appearance at the wheel of his own car for a single stint, the team finished a fine second, four laps ahead of the best of the Rothmans Porsches after a tight battle with the victorious Joest Porsche was decided by minor brake problems just before midnight.
Thereafter Lloyd turned his attentions to organising the team and finding sponsorship, but Stevens insists he was a better driver than he is credited for.
"He had a very refined touch in any race car, in the wet he was as good as anybody," he says. "With the 924 we did Daytona and it absolutely fell down with rain so much that at one point they stopped the race and Richard got the car up to sixth overall. Some people will tell you that Canon asked him to, but that's not the case."
"We were running on about a million quid a year then and if somebody crashed the car, that really dented our budget" Team co-owner Hugh Padgam
From that highest of highs came one of the team's lowest moments at Spa, when Palmer's right-front tyre suddenly deflated at Pouhon during practice. The resultant impact was significant enough for the gear lever to hit him in the eye and leave him trapped in the cockpit with a broken leg, but Stefan Bellof's fatal accident in a standard Brun Motorsport 956 on raceday was a timely reminder that without the honeycomb, the outcome would likely have been even more severe.
Privateers fall on hard times
GTi Engineering missed Brands Hatch and regrouped for 1986 with sponsorship from Liqui Moli and two new drivers - Baldi and Bob Wollek. The Lancia refugees gave Lloyd a second WSC victory at Brands while Baldi and Klaus Niedzwiedz took second at a soaking wet Nurburgring. With Brun snatching the Teams' title, '86 was a good year for the privateers, but times were changing.
With the 956 rendered obsolete by new safety regulations, Stroud designed another GTi special of the 962 for 1987, but it was no longer enough to beat the Rothmans Porsches as the TWR Jaguars and Sauber-Mercedes began to flex their muscles.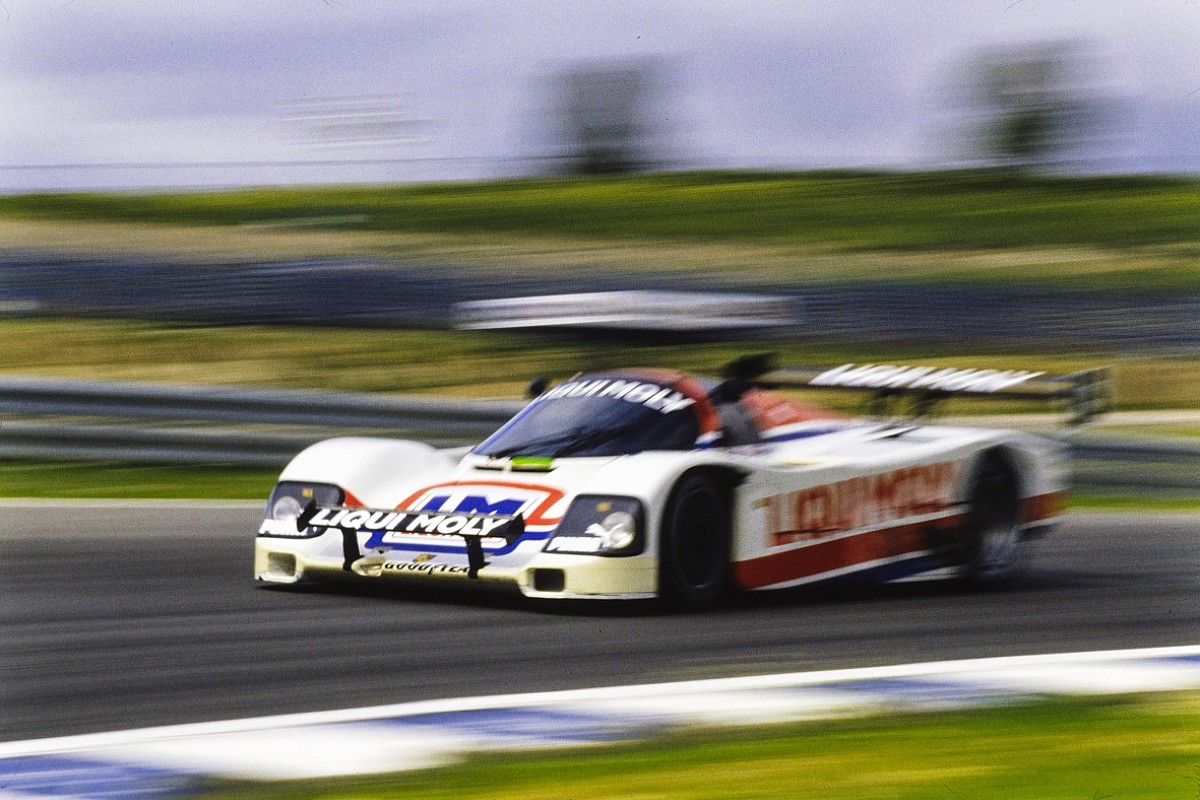 "It was always a massive struggle finding money," says team co-owner Hugh Padgam, a music producer who was introduced to Lloyd by Hall & Oates guitarist John Oates. "I just felt that we were going backwards the whole time. We were running on about a million quid a year then and if somebody crashed the car, that really dented our budget. It was really living from hand to mouth."
Palmer returned to the RLR fold and duly won the Norisring double-header alongside Baldi, but it would prove to be Lloyd's last Group C victory. A single fourth place in each of 1988 and '89 was a sign of the times and by '90, the 962 GTi was becoming long in the tooth. But Lloyd's team continued to punch above its weight, with future ITC champion Manuel Reuter scoring the only podium for a Porsche all season driving solo at Montreal.
Reuter fondly recalls Lloyd's "special British sense of humour" and describes 1990 as a year of "efficiency in all areas" as the team continued to extract aerodynamic performance gains on a limited budget.
"I think Richard was the first one to cover the rear-wheels," he says. "At this time you had only a limited amount of fuel for the races, qualifying was free, so we tried always to get the best possible race trim and to fine-tune the package with this amount of fuel.
"From the engine side, the important ones from Porsche's point of view was Joest, Kremer and Brun also - the German ones - so power-wise we were mainly down to the other privateer teams, but it was a good challenge and we finished third in Montreal. This was the maximum that we could reach and it was quite a big success for us."
Lloyd's brave fight to keep the ship afloat was finally ended when WSC promoter Bernie Ecclestone canned the established turbo formula in favour of a new 3.5-litre normally-aspirated rules package for 1991, but his efforts hadn't been lost on rival teams.
"Years afterwards when I was talking to guys from Joest, they were mystified at how we managed to beat them or be right behind them when we didn't have the same kit as them at all," says Stevens. "They were always funded by the factory with the next step beyond us. Luckily we didn't know that, or we might not have tried so hard!"
BTCC resurgence and a return to Le Mans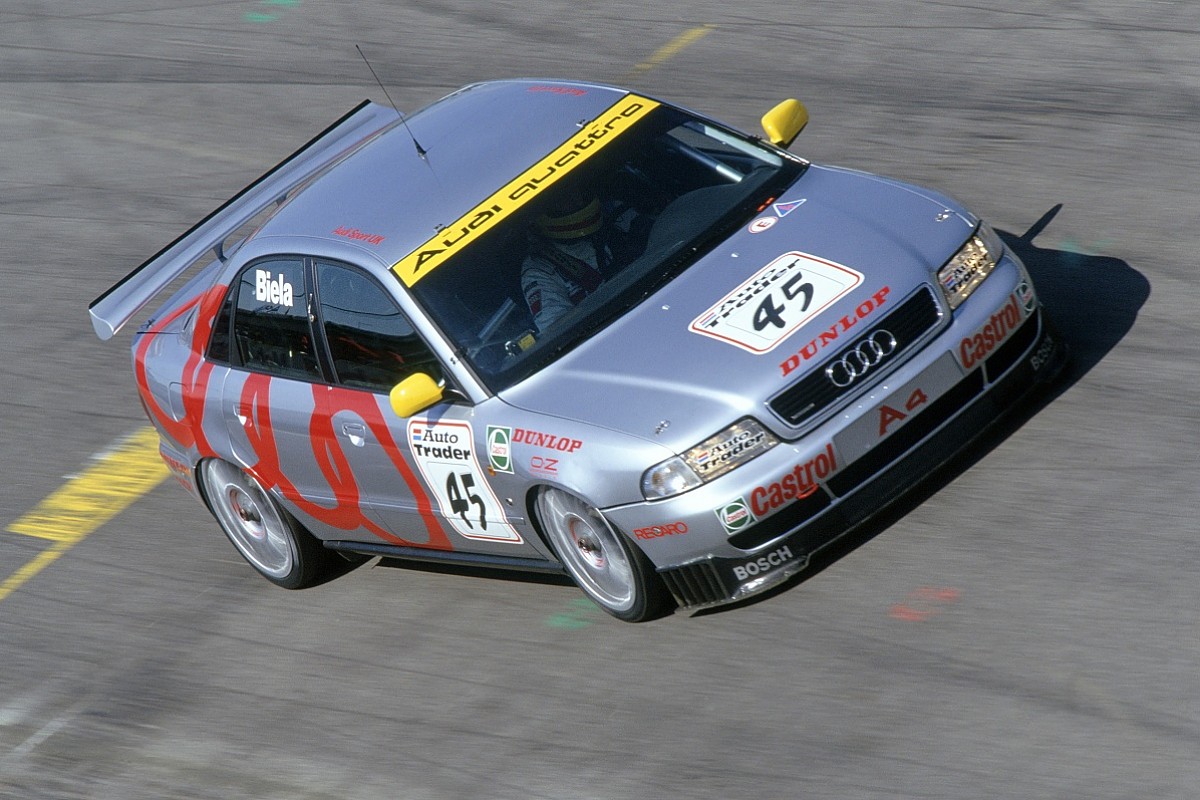 GTi Engineering also bit the dust when rising insurance costs made the Golf GTi much less desirable and the bottom fell out of the market, so Lloyd set up an automotive trim business and raced in the Porsche 924 championship, winning the title in 1993.
But true to form, he wasn't away for long, and set up Audi Sport UK, which won the British Touring Car Championship with Frank Biela in 1996.
Biela finished runner-up in 1997, but when four-wheel-drive was banned for '98, Audi took Lloyd back to sportscars for the following year, although the RTN-built R8C was not a success. According to team manager John Wickham, the coupe was "quite a good looking car, but not particularly fast", although there were significant mitigating factors.
It certainly wasn't helped by a late sign off that meant the car was underdeveloped and relatively untested by comparison with Team Joest's R8Rs, built in-house at Ingolstadt, so it was a surprise to nobody that neither car made the finish with repeated gearbox failures.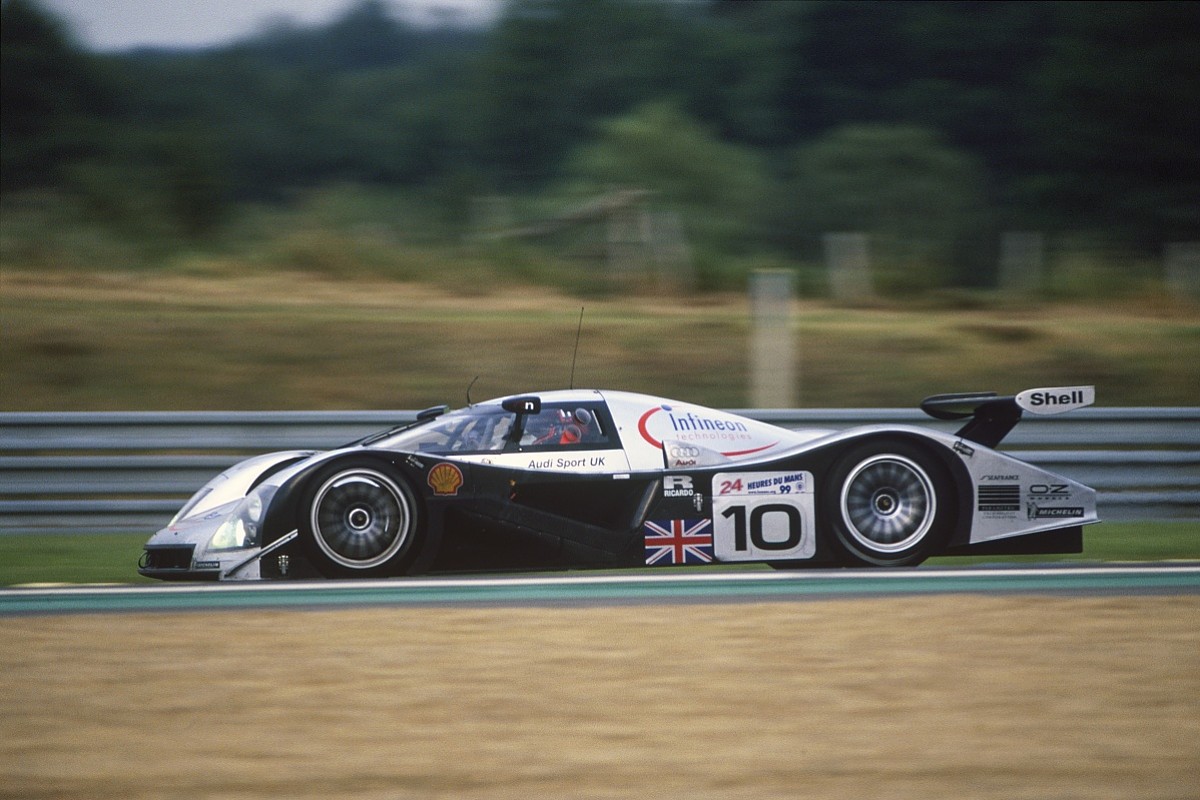 The coupe was swiftly canned, but Lloyd refused to throw in the towel and returned with Bentley in 2001, the EXP Speed 8 taking a podium finish behind the two R8s. The team was downsized for '02 ahead of an all-out assault with the heavily-revised Speed 8 in '03 and Smith was entrusted with the lion's share of development work.
"Particularly the first two years when Richard was involved in the programme, it was primarily British guys working on it. Richard brought everybody on-board, he was the glue that pulled it all together," Smith says.
"Bentley hadn't been racing for 70 years, the whole programme was completely brand new and he had to make it work. We were doing a lot of testing but we were only doing one race a year, so we had one race to nail it.
"Richard was at Le Mans, but Audi asked that he didn't even wear team uniform. It was a strange relationship" John Wickham
"Under the circumstances we did fantastically well - the first two years it wasn't a winning car, but it still proved to be competitive and that was basically down to Richard."
But internal politicking within the VW Group meant what should have been Lloyd's finest hour was overshadowed. With the R8s now in the hands of privateers, Joest took over the victorious No.7 car driven by Smith, Tom Kristensen and Rinaldo Capello, while Lloyd was ushered out of the picture.
"He was pitching to set up an Audi facility designing and running cars in the UK, which was basically seen as competition to [Audi Sport chief Wolfgang] Ullrich," says Wickham. "He had decided that he would push hard with [Audi chairman of the board, Franz-Josef] Paefgen, but Richard pushed a little maybe too hard to persuade them and that didn't go down too well.
"I had a call from Audi early in the year asking me to take over the team. Richard would take a step back, although we were still using the same people, his people. He was at Le Mans, but Audi asked that he didn't even wear team uniform. It was a strange relationship."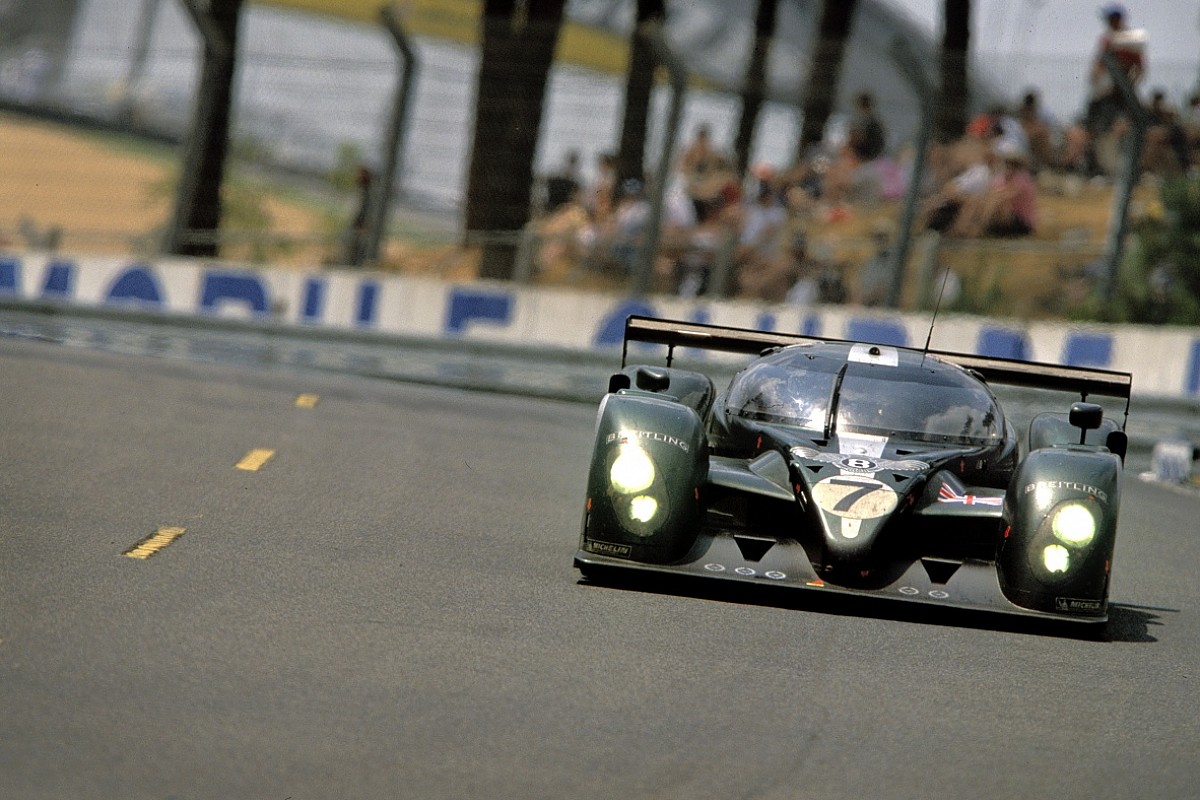 With Bentley's marketing aims achieved, the project was not renewed for 2004 and Lloyd once again returned to the drawing board. Plans to run another manufacturer project at Le Mans did not come to fruition, but things looked to have turned a corner with the Jaguar XKR-S project that he was developing for the FIA GT3 Championship when he set off on the fateful trip to Nogaro.
Without its patron, Apex Motorsport existed in a state of flux, before it was officially folded in '14.
Legacy of a pioneer
Lloyd's popularity was widespread across motorsport and his loss is still keenly felt by those who worked closely with him.
"There is hardly a day that I don't think about him," says Padgam. "He was terribly well liked and respected. He was such a lovely person and a gentle soul, if anything he was possibly too nice for the shark's pool that motor racing is."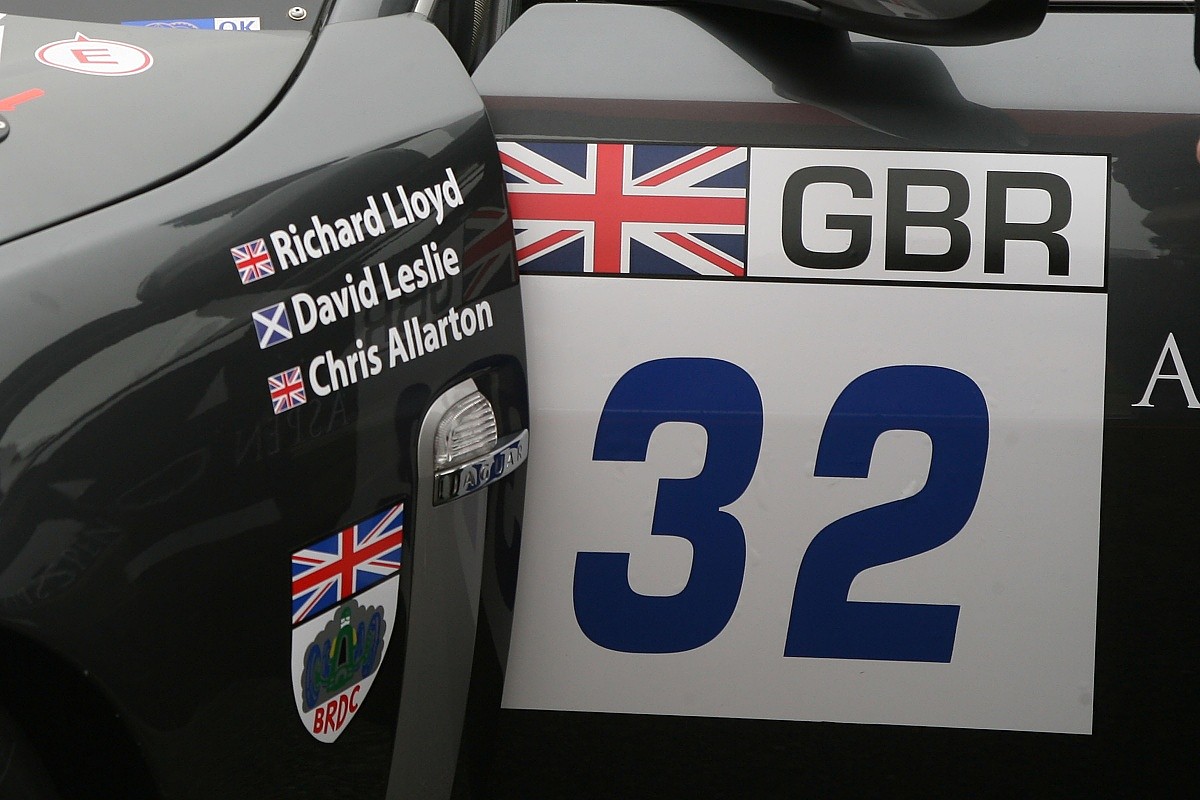 Audi engine guru Ulrich Baretzky, who worked closely with Lloyd on the BTCC effort, remembers Lloyd as "an honest, straightforward man" who honoured commitments to his staff and his investors.
"He always tried to keep a reasonable balance between his possibilities and his dreams so it didn't crash the project - that was a speciality of his," he says. "He was very modest and always being in a cheap hotel to save the money to buy parts - that's how racing should be."
"He cared about motorsport and he understood it - the commercial side, the technology side, the drivers, he had a good broad understanding and he was a good communicator," adds Palmer. "He got on with people - I think he would have been a very good president of the BRDC."
High praise indeed, but the legacy of Richard Lloyd extends beyond the manner he treated his colleagues and employees. Lloyd was a big picture man, yet had an eye for detail that was second-to-none, which showed not only in his high-profile successes, but also in his privateer Group C days.
"At a time when other drivers couldn't be bothered, he got the drivers to write all their thoughts on things that they thought might be improved or things that worked really well after practice, qualifying and after the race," says Stevens. "It was good because it became the practice of documenting everything and learning from it."
Lloyd made painstaking notes in A4 notebooks he carried around with him and was frequently seen wearing a baseball cap emblazoned with the words 'Pursuit of Perfection'. His fastidiousness could at times be frustrating, but was all part of what made him such a formidable force.
"Richard used to love a remark of Bruce McLaren's which is that 'racing cars should always be being worked on' because the way you make progress is constantly having new ideas," adds Stevens. "If it's sitting around the garage and the guy is just polishing it, then you're not trying hard enough."