During the Sunday morning at the recent Zandvoort event, BMW and Mercedes DTM chiefs Jens Marquardt and Ulrich Fritz received news. It was good news, in the form of the TV ratings for the previous day's race.
The numbers were up on Zandvoort's 2014 telecast by nearly half a million viewers, with an audience of 1.06 million. That number meant more people in Germany had watched BMW's Marco Wittmann-led sweep of the top seven than the Tour de France, although that did have a higher market share.
It was another little sign that the DTM's radical shake-up of its weekend formats was the right way to go.
Bringing back Saturday races for the first time since 2002 was the headline change, but it goes beyond that. In recent years, the DTM didn't necessarily have (in the dry, anyway) the best racing you'd ever seen. Softer 'option' tyres were deemed too confusing and dropped after two seasons, and drivers were given more scope to use DRS this year, with the goal of improving the on-track product.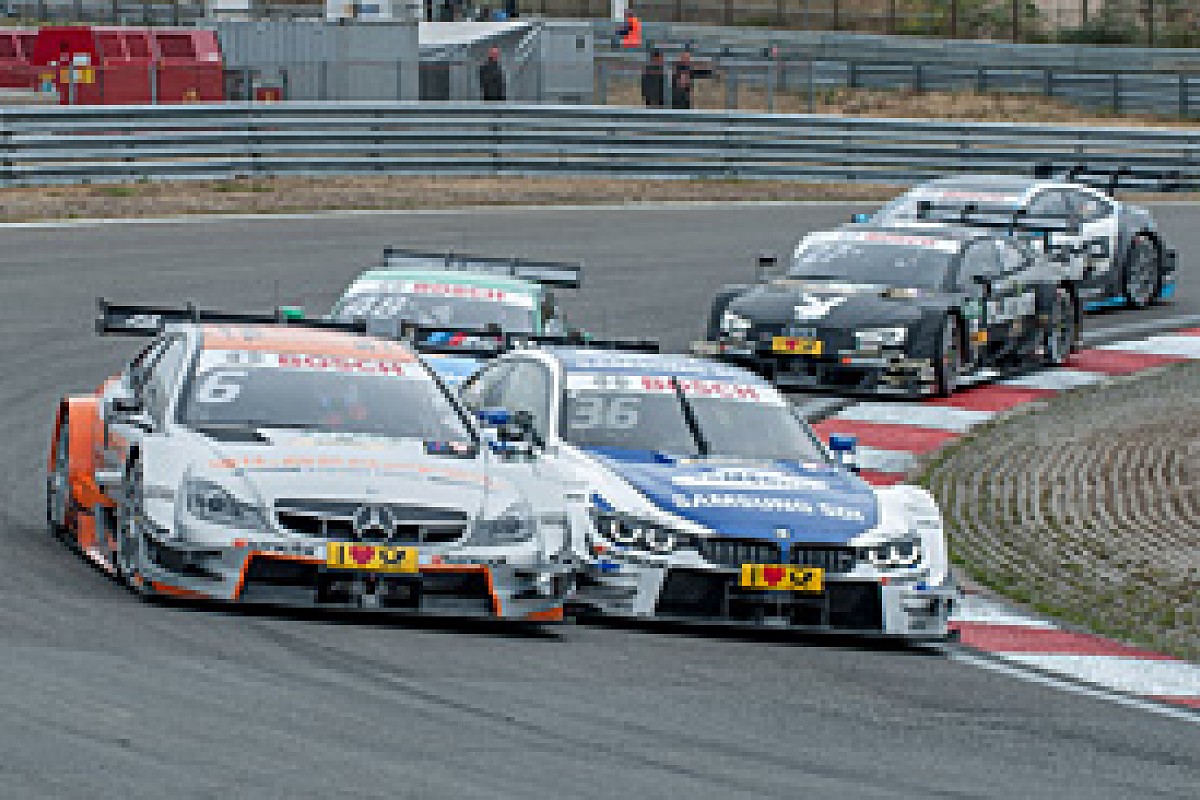 DTM hasn't always boasted great wheel-to-wheel racing over the years © XPB
Making it more watchable, basically, to increase TV audiences and crowds and, in turn boost Audi, BMW and Mercedes' return on investment.
On the whole, they'll be pleased with how that is tracking. TV figures have peaked with Saturday's Norisring race at 1.35m viewers (an 11.9 per cent market share). Over the course of that weekend, 123,000 people attended the street race, and crowds at each event are typically up by several thousand as well - although the spectator uptake on Saturday races isn't immediately obvious.
Still, by having two races each weekend, the DTM is expanding its reach, so that's part of the equation. But are the races themselves worth watching?
Generally, yes.
One race each at Hockenheim and the Norisring was run in mixed weather, races that haven't been a problem in recent years, and the Zandvoort weekend probably won't live long in the memories of those not wearing BMW shirts. However the Dutch circuit and cracking racing rarely go hand in hand.
Otherwise, the racing has been pretty good, without there really being a standout. Even with varying levels of manufacturer dominance, there has been enough happening during Saturday's 40-minute sprint and Sunday's hour with a pitstop. For instance the Saturday at the Lausitzring came to life in the last 10 minutes, after Jamie Green - having suffered a DRS failure - spent the first half an hour trying to pass stablemate Miguel Molina.
That Green was able to win, with a DRS-less move to warm the hearts of traditionalists, and that Zandvoort's races didn't feature a lot of clean overtaking could suggest that the tweak to give drivers three shots at DRS each lap rather than one - on the proviso they're within one second, rather than two last year - hasn't made a big difference.
However it has helped drivers make more organic progress during races, without turning them into a series of meaningless overtaking moves.
"I definitely feel that this works well enough at a lot of other tracks," BMW's Bruno Spengler told AUTOSPORT at Zandvoort.
"Tracks like Hockenheim, Norisring, Spielberg and Nurburgring, these are tracks where you can see overtaking manoeuvres.
"Zandvoort has never been a track where you overtake. DRS helped a lot, but it's still a difficult track to overtake because of these long fast corners where you cannot follow that closely."
Another consideration of any format is that it shouldn't stop the right driver winning races. So far, it hasn't, although qualifying has the potential to, based on the occupational hazard of being caught out by late traffic.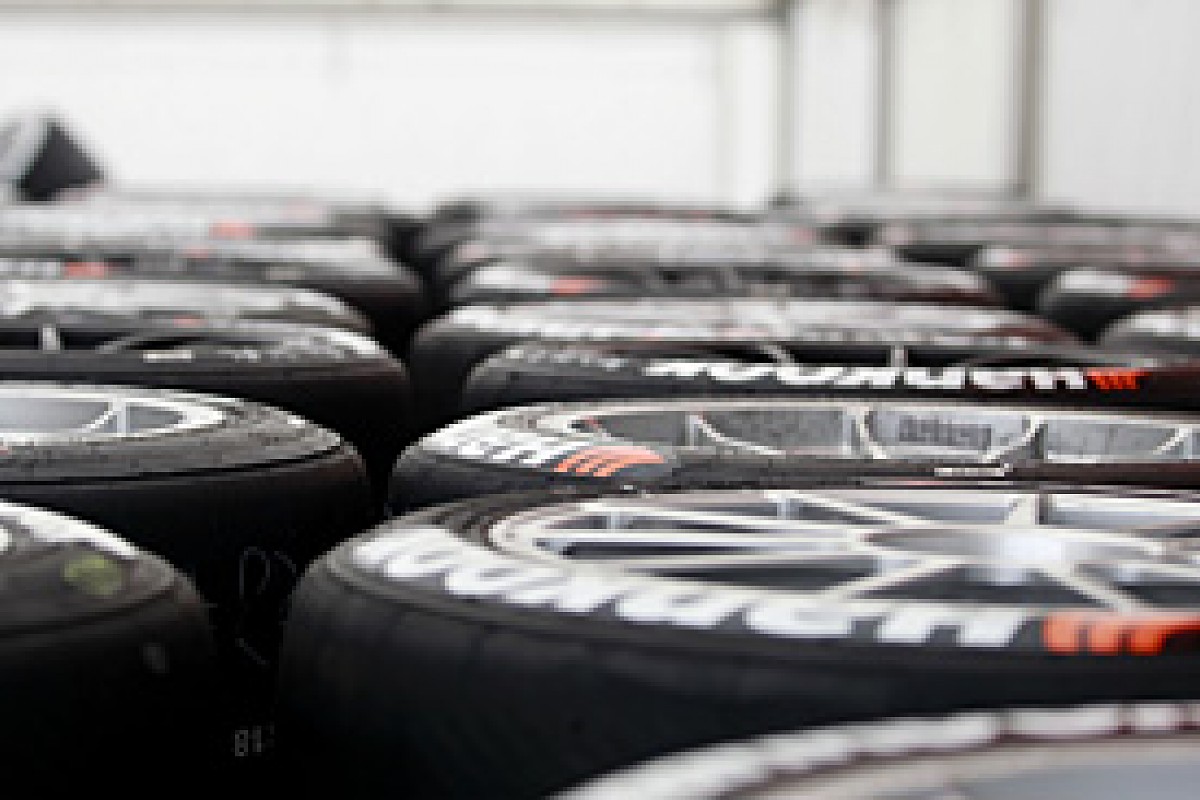 Softer compounds are gone, but tyres remain a topic of discussion © XPB
Each race has its own qualifying session, a busy 20 minutes replacing the F1-style knockout system, and each weekend has featured several bad luck, "I was baulked by Driver X on my second run" stories.
Still, that can happen in any series, and with the two-race format, it doesn't necessarily define a driver's whole weekend.
"We need a separate qualifying for each race, which we have," Mercedes' Gary Paffett notes.
"If you have a reverse grid or something like that, it doesn't really help, because you're still basing it on Saturday's result.
"For the drivers, if you have a bad first qualifying or a bad race, you have another go tomorrow. It's another qualifying session."
If you ask the DTM's 24 drivers what they think of the new format, their feedback is glowing. They get to race twice each weekend, which they obviously love. You'd be surprised if a driver expressed a view to the contrary. They also make the more newsworthy point that a championship of the DTM's stature should consist of more than nine opportunities to score points.
By the end of the next round at the Red Bull Ring, 10 races will be in the books, the length of the 2014 season, but there'll still be four more events (eight races) to come. Marco Wittmann wrapped up last year's title after eight races.
But even picking through the finer details with experienced heads, qualms are genuinely few and far between. Sure, some miss the old knockout qualifying format, but even they acknowledge the entertainment value of the latter stages of the 20-minute sessions.
Tyres loom as main item for consideration in 2016. Option compounds are gone and there's nothing wrong with the current Hankooks, particularly now that the early-season tyre saga is over, but the hard tyres aren't really playing a role in races.
They get through the Saturday races without too much trouble and don't result in a great difference between pitting early and late on Sunday, to the point that Mercedes' Daniel Juncadella described his Sunday at the Norisring as a "qualifying race".
If we look at the DTM as an entertainment package, there is merit in Mike Rockenfeller's call for softer tyres.
"In general, it needs to be a tyre where there's degradation," Audi's 2013 champion said.
"As soon as you have degradation naturally coming, you have to do a pitstop or whatever, where you can make a difference.
"Let's say I have a good race set-up and my tyre lasts five laps longer than the others, then you have an advantage and it gets interesting."
Another element that could be tweaked, albeit more technical than race format, is how the series allocates performance weights. The same manufacturer has won both races of each weekend so far, and we've seen some absolute thrashings, namely BMW's Saturday top-seven at Zandvoort.
That's caught the eye of some, including Audi boss Dieter Gass, who is wary that 'block' results are not what spectators want to see. The 2.5kg blocks of ballast have played a role in each brand's weekend-to-weekend form, and could in 2016 be allocated for a single race, rather than a whole weekend.
However, unlike in F1, at least each manufacturer has had its time in the sun. Six drivers have won a race so far, seven have claimed a pole position. More than half of the field - 14 drivers - have visited the podium, so you can hardly accuse the new formats of churning out the same old results.
In general, the way forward from here looks to be subtle tweaks, potentially also where scheduling within each weekend is concerned.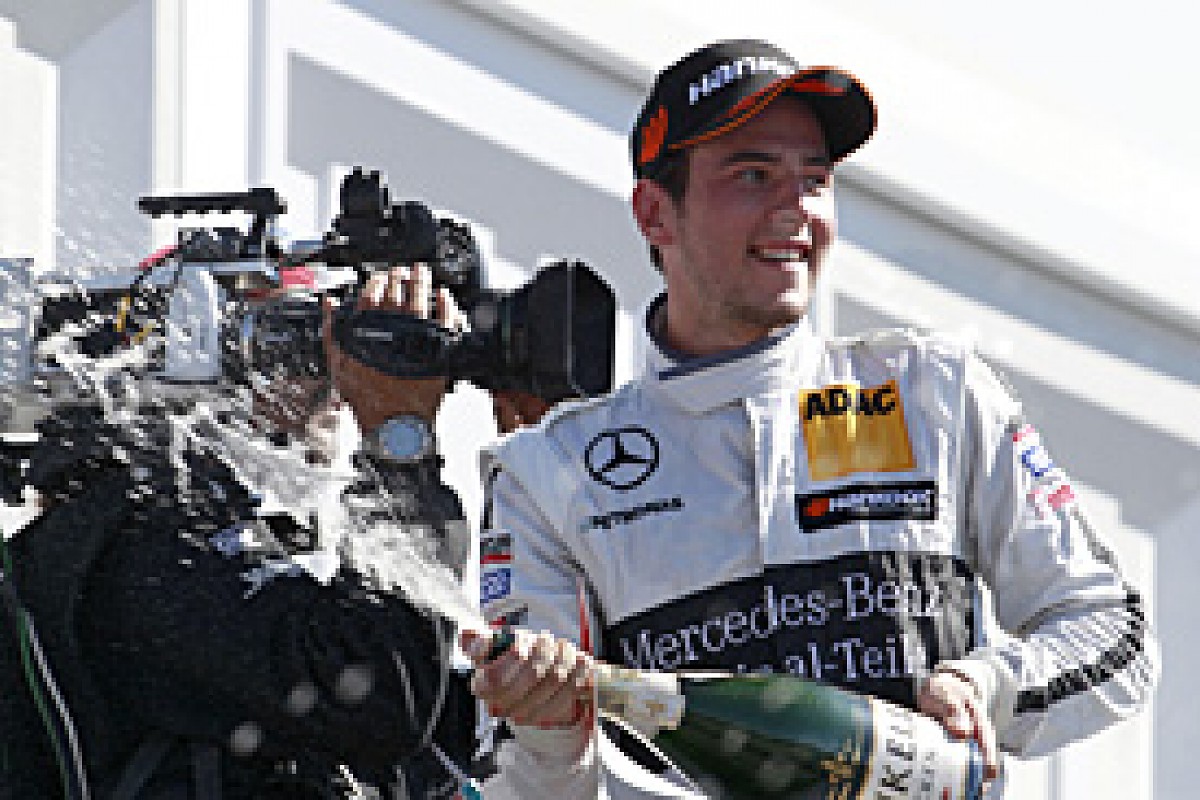 TV interest appears to have gone up as a result of the format changes © XPB
"The weekends are very long after we arrive on a Thursday, and for me the driving is still relatively little," Mattias Ekstrom says. "I feel we're here for a long time."
Friday is the quiet day, with a 35-minute 'roll-out' and 45-minute practice session. In the former, drivers can't set times or really lap in anger. For a professional series with professional teams, that length of shakedown is redundant and - if I'm being honest - the lamest part of the weekend. It could/should really be replaced by a proper session, even if it's only 20 minutes with costs in mind.
Saturdays, though, are particularly frenetic for teams. At Zandvoort - among a mid-season run of twilight Saturday races - a 45-minute practice session started at 11:30am, qualifying at 2:55pm and the race at 6pm. If you finished that with a bent car, it had to be going again by Sunday's 9:45am warm-up, ideally without breaking the overnight curfew.
"There's a bizarre thing on a weekend, when you arrive on a Thursday, the Friday is very slow with plenty of voids during the day, so you have a very slow start," Gass notes.
"Then especially on a Saturday like Zandvoort, where you have a late race, you have another slow start into the Saturday. Once it starts with free practice, you don't even know where to go and what to do, because everything just goes bang, bang, bang, one thing after another.
"You don't have the time to prepare for the race or think about strategy or things like that. Everything is so quick, so it goes through Sunday until the race is over."
Even with those busy days, the overriding consensus is that two races are better than one, for all of the series' stakeholders. Each weekend is more meaningful, fans have more racing to watch, which they're endorsing by tuning-in and turning up in greater numbers. What they're seeing is sharper than in recent seasons, too.
After years of tweaks trying to finesse its on-track product, the DTM went big for 2015 and it's paying dividends.