The Bend Motorsport Park boss Sam Shahin has called for a "big apology" from Supercars after his circuit was left off the latest revised 2020 schedule.
The South Australian venue was originally slated to host the opening endurance race this season - a two-driver, 500-kilometre affair in the lead-up to the Bathurst 1000.
The COVID-19 pandemic has drastically changed that however, with The Bend first having its enduro status plunged into doubt on the initial revised schedule, before being dumped entirely in favour of Sandown on the second version released today.
Managing director Shahin has been left angry with the decision, claiming the series is short-sighted and only looking out for itself.
"Supercars have reshuffled the calendar to satisfy their stakeholders and cut costs for teams. Unfortunately, South Australia has missed out which is devastating for South Australia, motorsport fans, The Bend and our partners," said Shahin.
"Supercars owe a big apology to South Australia, and the many South Australian businesses and tourism operators that rely on event goers for their livelihoods, particularly at a time when their business has already been devastated by COVID-19 restrictions.
"Supercars do what's best for Supercars. We have endeavoured for years to satisfy the great appetite for motorsport in SA. We've answered the calls with the best motorsport facility in the world but it seems the power of the Eastern States yet again wins the day, and SA misses out.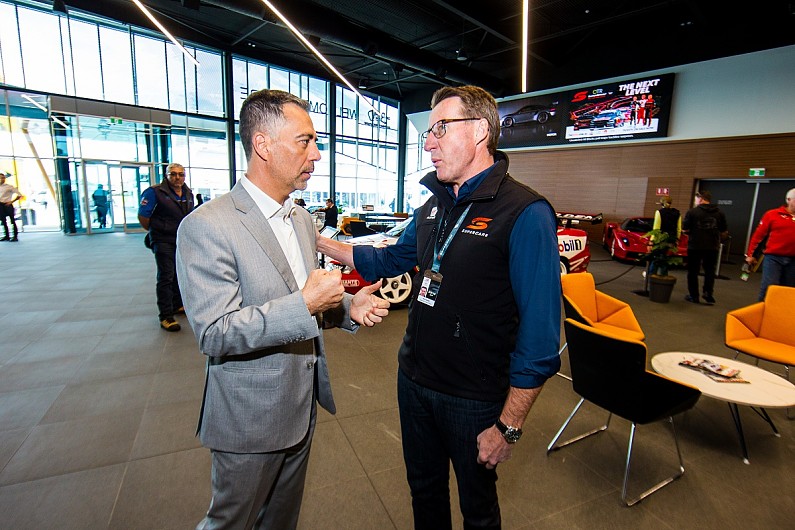 "I am greatly disappointed for the greater public of South Australia that have been sold out, sold short of the wonderful spectacle that was to unfold in September.
"The irrational fear around attendance, broad travel restrictions and spectator attendance is unravelling daily, with every confidence that life is getting back to normal, and quite quickly. It just wasn't enough."
He added: "In return, all that was necessary was the meaningful support from the wider motorsport community which has sadly let us down in this instance.
"Supercars will need to demonstrate how they can retain the confidence of the South Australian public in the future. South Australia's rich motorsport history is not being afforded the respect it thoroughly deserves."
Sandown, the traditional home for 500-kilometre racing in Supercars, will take The Bend's pre-Bathurst spot on the calendar but it's unlikely to remain an endurance event according to series CEO Sean Seamer.
"It's highly unlikely that you'll see an enduro at Sandown," he said.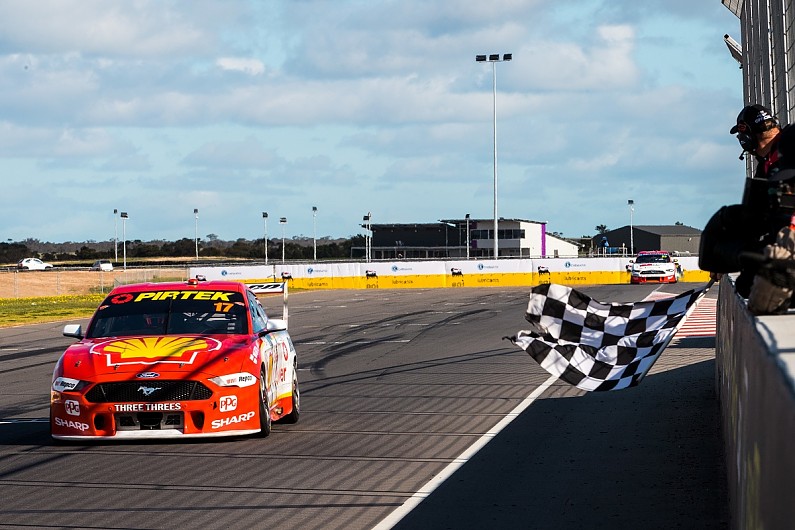 "We're working round-by-round through the formats, because each round is in a different state and each state has a different set of restrictions, which enable us to have varying levels of support categories - which does go some to way to dictating the formats in addition to managing our on-air times.
"We haven't got the Sandown format yet, to be completely transparent. However it's highly unlikely that there will be an enduro."
Rescheduled 2020 Supercars calendar:
Adelaide 500 20-23 February
Melbourne 400 12-15 March*
Sydney 27-28 June
Winton 18-19 July
Darwin Triple Crown 8-9 August
Townsville 29-30 August
Sandown 19-20 September
Bathurst 1000 8-11 October
Perth 31 Oct - 1 Nov
Tasmania 21-22 November
Sydney 12-13 December
*Melbourne round cancelled following the withdrawal of the Formula 1 Australian Grand Prix due to the COVID-19 outbreak.