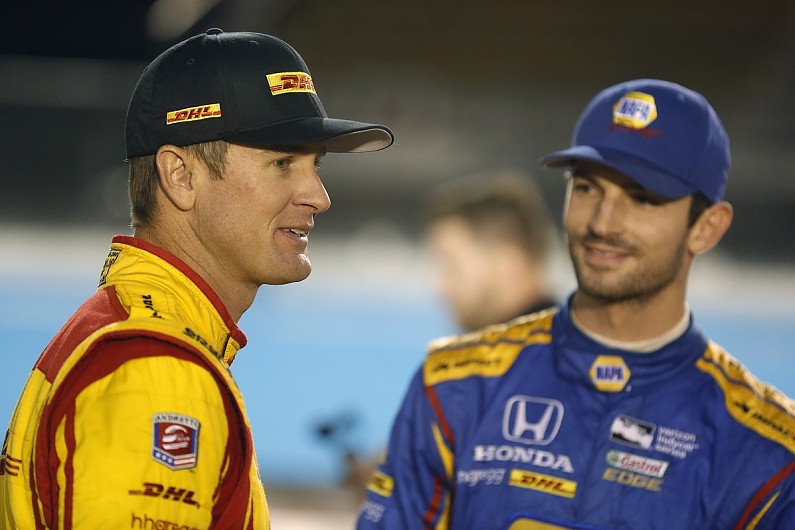 Andretti Autosport's IndyCar drivers could race in Australian Supercars rounds including the Bathurst 1000 in the future as a result of the team's deal with Walkinshaw Racing.
A three-way Supercars programme between Andretti, United Autosports and Walkinshaw Racing was announced on Thursday and is expected to result in the team being renamed Andretti Walkinshaw United for next season.
Michael Andretti said it was "very, very likely" that his team's US-based drivers - currently Ryan Hunter-Reay, Alexander Rossi and Marco Andretti, the son of Michael - would be considered for the endurance rounds of the Supercars season.
The younger Andretti already has Supercars experience, having raced a Holden Commodore alongside Todd Kelly on the Gold Coast under the international format back in 2012.
"I think there's a very, very good chance that a couple of our drivers will be coming down here and trying it out for the long distance races," said team owner Andretti.
"It's perfect. Our series is done at that time of the year.
"I'm sure I'm going to have them knocking on our door wanting to do this."
The squad will also have Formula E drivers at its disposal.
Penske buy-in influenced Andretti deal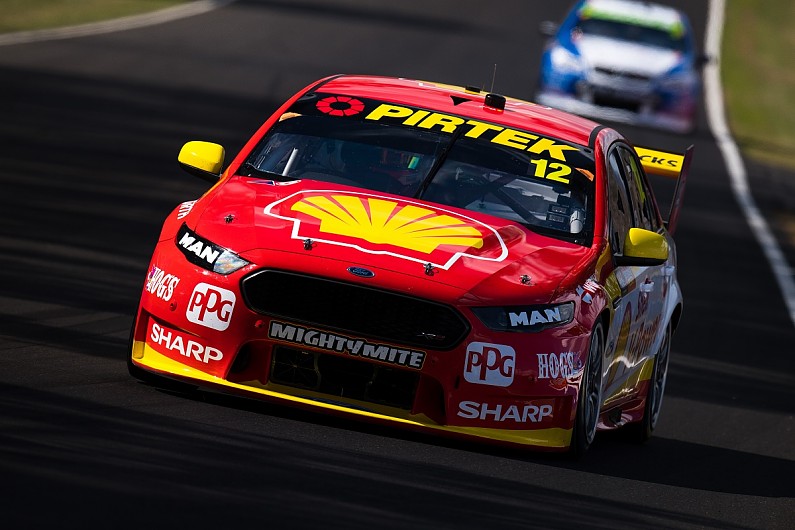 Andretti also admitted that Roger Penske's Supercars involvement influenced his decision to examine series.
The Andretti/Walkinshaw deal came about thanks to an introduction from United Autosports boss Zak Brown - who later decided to become a minority partner himself.
But while that was the catalyst for the deal, Andretti said he was already looking for a way to get involved in Supercars.
"Honestly when Roger got involved we started looking at it, out of the corner of my eye," said Andretti.
"I'm always looking to go up against Roger anywhere we can go. It's a great rivalry that we have, so that definitely helped my decision.
"I have a feeling that if things go the way we hope, I can see Chip [Ganassi] looking at it."
Andretti said he had held discussions with other Supercars teams before the Walkinshaw deal came about.
"I put some feelers out there' if there was any opportunities I'd want to do it," he said.
"There was a couple of little opportunities, but they weren't the right deals.
"But then this one came through Zak Brown and it was perfect. It was exactly what we were wanting to do.
"I'm really excited about it, I think it's going to be a fun programme.
"It just made a lot of sense.
"Ryan [Walkinshaw] literally came to our office and we had the basics of the deal done within half an hour.
"It's one of those marriages I think is really going to work.
"For me it's expanding our portfolio and I think it'll be really important for our brand and good for it.
"Hopefully we'll win because that's what we're coming down here to do."