It's been close to two decades since Australian touring car racing has seen a change as big as this one.
After years of the Ford v Holden five-litre formula, the V8 Supercars Car of the Future is here. What does that mean? Well, for starters it means that a factory Nissan team and a customer Mercedes squad will join the grid, giving Ford and Holden some outside competition for the first time since 1993.
It also means a technical revolution. The COTF-spec V8 Supercars will feature 18-inch wheels, independent rear suspension and a transaxle transmission, among other changes, the new regulations forcing teams to build brand-new cars over the eight-week off-season.
Simply put, it's back to square one for everybody.
Triple Eight Race Engineering
Car: Holden Commodore VF
#1. Jamie Whincup (AUS)
V8SC debut: 2002
Starts: 269
Wins: 64
Poles: 38
2012: V8SC Champion
#888. Craig Lowndes (AUS)
V8SC debut: 1996
Starts: 471
Wins: 89
Poles: 31
2012: 2nd in V8SC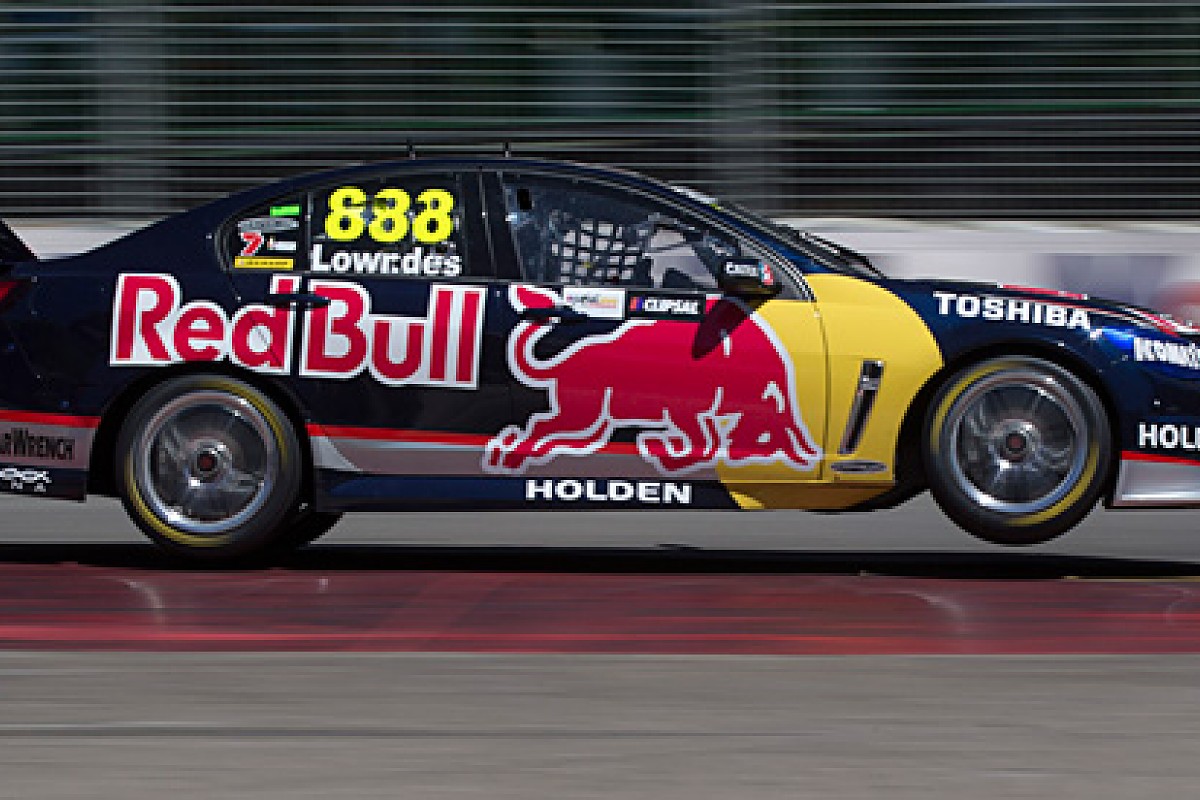 Triple Eight was clearly the form team of 2012. The Brisbane-based squad celebrated its final season in Vodafone colours by finishing first and second in the championship, Jamie Whincup comfortably winning his fourth title in five seasons.
There's no reason to think that anything's going to change in 2013. The team still has the two best drivers in the business and, with Red Bull coming on board as the title sponsor, funding won't be an issue.
As for the COTF, Triple Eight has, predictably, been ahead of the curve during the development phase. The cars look strong, and it's going to take a heck of an effort from someone else to stop Whincup or Lowndes adding to their title count.
Ford Performance Racing
Car: Ford Falcon FG
#5. Mark Winterbottom (AUS)
V8SC debut: 2003
Starts: 274
Wins: 20
Poles: 25
2012: 3rd in V8SC
#6. Will Davison (AUS)
V8SC debut: 2004
Starts: 224
Wins: 14
Poles: 14
2012: 4th in V8SC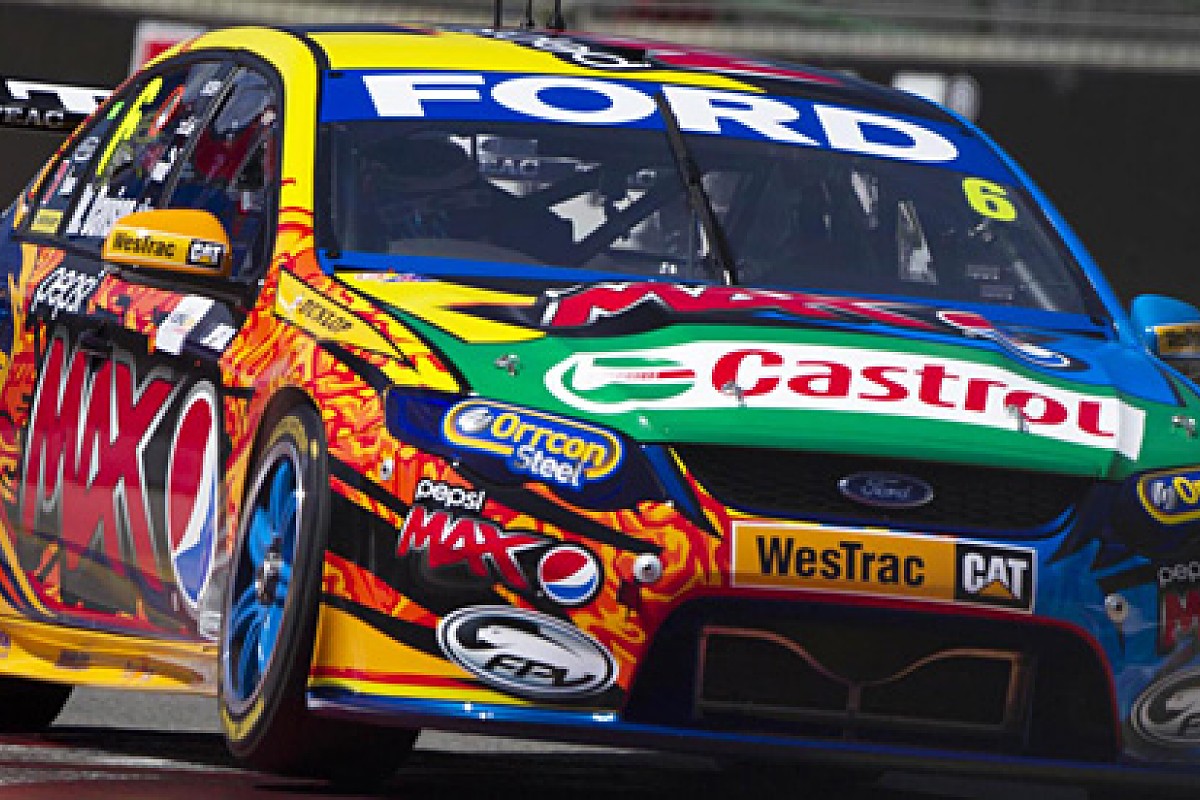 Ford Performance Racing was the only team other than T8 capable of winning races in 2012, but the team still couldn't take the 'big' win it so desperately craves - that being either a title or a Bathurst 1000 crown.
It's not beyond the realms of possibility that the big one could come this season. Yes T8 will be hard to beat, but FPR has led Ford's COTF development, and has had plenty of track time with its new FGs.
As for Winterbottom and Davison, both are more than capable of winning races. And they should win a few in 2013. It's hard to say if they are genuine title contenders, but it's fair to assume that if anyone can give The Eights a hard time, it will be 'Frosty' and 'Davo'.
Erebus Motorsport
Car: Mercedes AMG E63
#4. Lee Holdsworth (AUS)
V8SC debut: 2004
Starts: 227
Wins: 2
Poles: 4
2012: 8th in V8SC
#9. Maro Engel (D)
V8SC debut: 2013
Starts: 0
Wins: 0
Poles: 0
2012: limited GT racing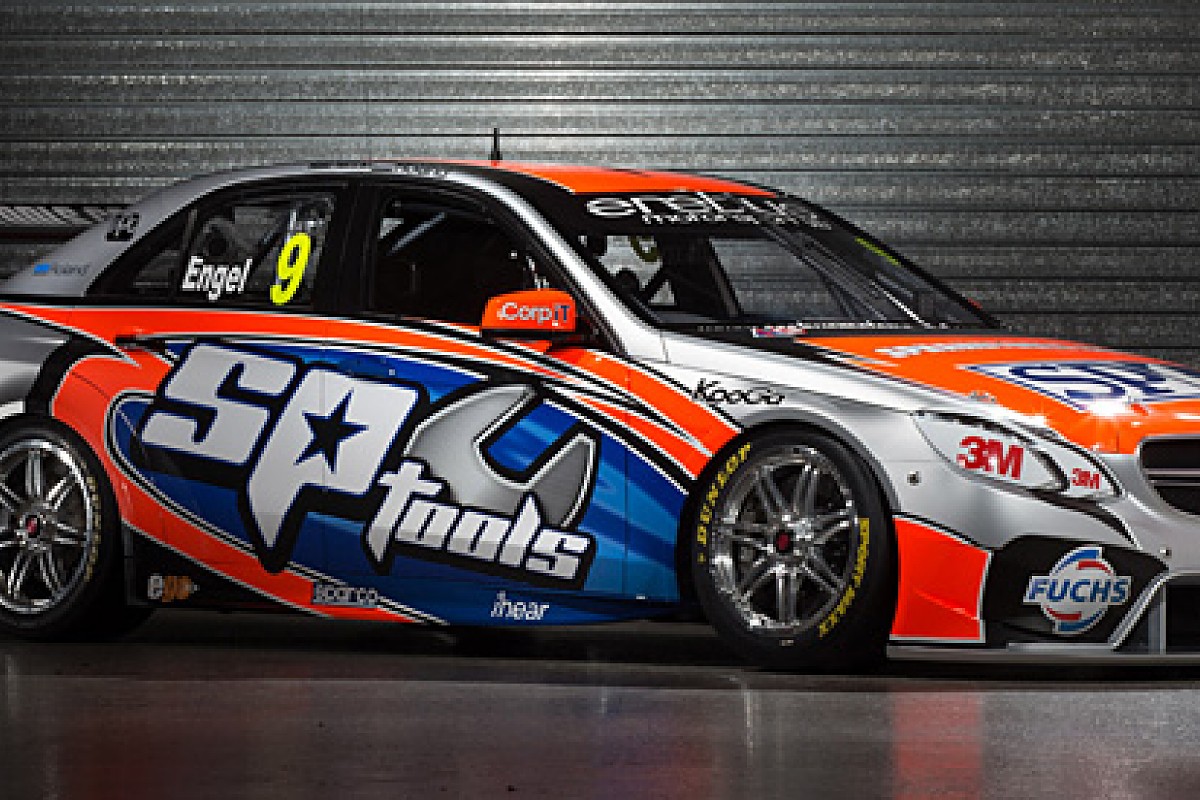 Now this is a tough one to call. Stone Brothers Racing is a team with a long, proud and successful history in this sport. But a whole lot has changed over the off-season.
For starters, the team is now Erebus Motorsport, the Australian GT Championship squad buying out Ross and Jim Stone towards the end of 2012. And years of support from the Blue Oval has come to an end as well, Erebus doing a customer deal with Mercedes to build and run AMG E63s.
The cars look and sound fantastic, but neither of those directly translate into being fast. The reality is that the new Mercedes only hit the track for the first time at the all-in test at Eastern Creek, months after most other teams, and are set to start the season with a horsepower deficiency. It could be tough for a while.
As for drivers, Holdsworth is a proven quantity, capable of getting the job done. But the same can't be said for German import Engel. The guy has been good in other categories, but he's brand-new to V8 Supercars, brand-new to Australian circuits, and will have to help steer the development of a brand-new car. It's a big call.
Holden Racing Team
Car: Holden Commodore VF
#2. Garth Tander (AUS)
V8SC debut: 1998
Starts: 440
Wins: 50
Poles: 29
2012: 7th in V8SC
#22. James Courtney (AUS)
V8SC debut: 2005
Starts: 219
Wins: 9
Poles: 3
2012: 10th in V8SC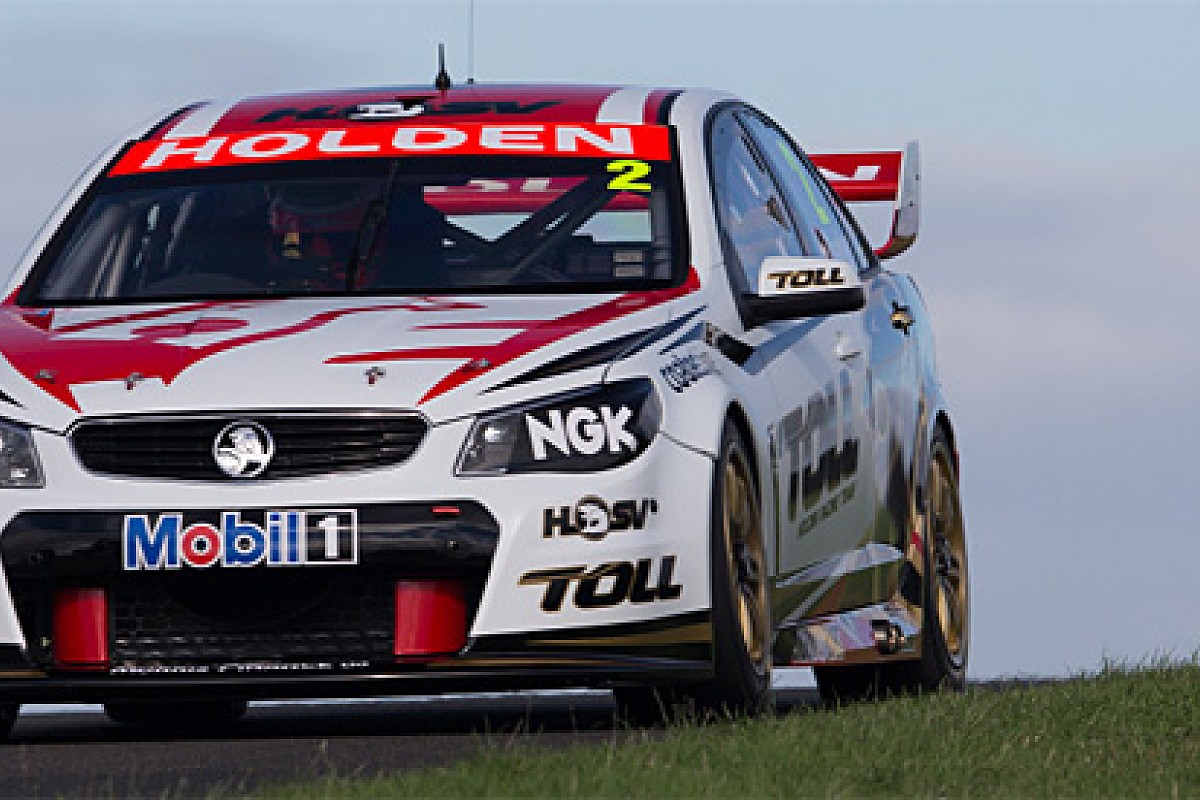 If liveries won titles, then the Holden Racing Team would be a shoo-in.
The new VF Commodore looks fantastic, but that doesn't mean it's going to be fast. It's been a while since we've seen HRT roll out a car that looks like a title contender, and with COTF it's tough to know exactly where they stand this time around.
The good news goes by the name of Garth Tander. The lanky West Aussie is a genuine grafter, capable of results even on days when the car doesn't deserve them. Courtney doesn't seem to have the same knack to outperform a car, but his title-winning 2010 season is proof that when it all clicks, he is good enough.
Brad Jones Racing
Car: Holden Commodore VF
#8. Jason Bright (AUS)
V8SC debut: 1997
Starts: 410
Wins: 17
Poles: 10
2012: 16th in V8SC
#14. Fabian Coulthard (NZ)
V8SC debut: 2004
Starts: 186
Wins: 0
Poles: 0
2012: 11th in V8SC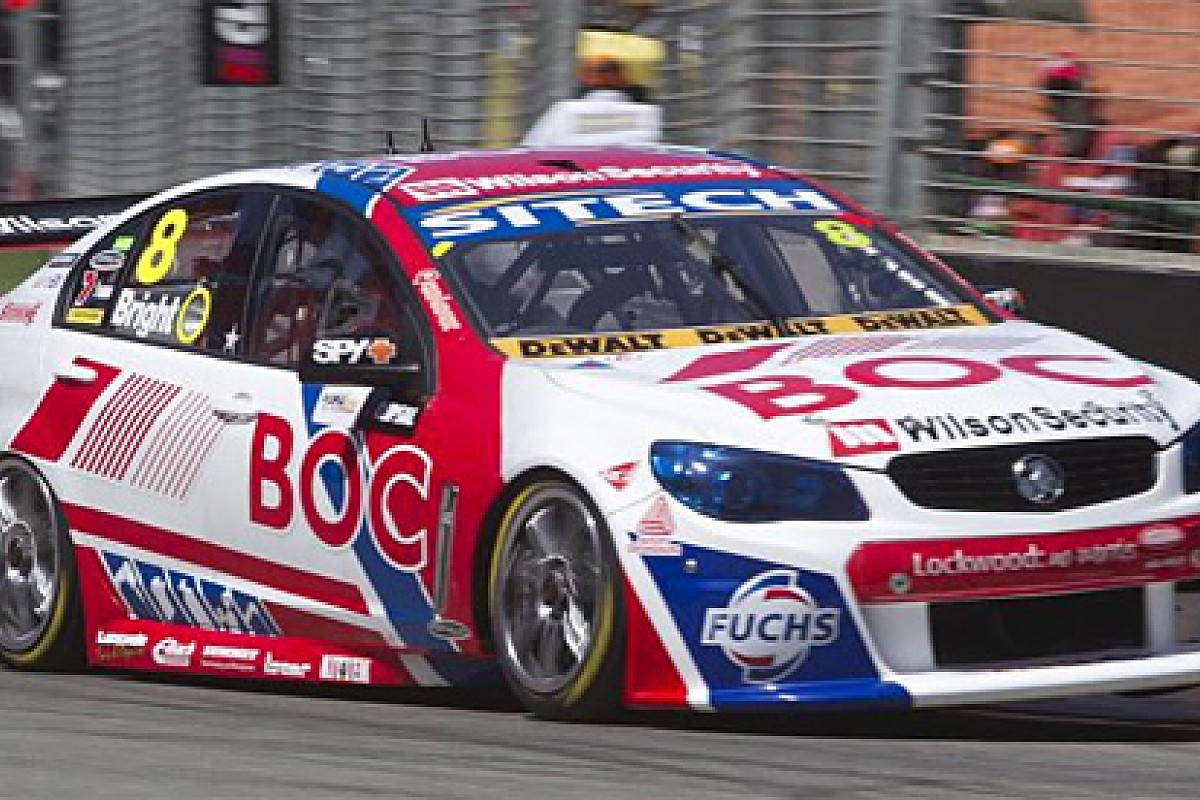 If it wasn't for the fact that Australia's off-season runs over the summer, then we'd be able to crown Brad Jones Racing the winter champions.
The Albury-based team dominated the all-in test at Eastern Creek, Jason Bright and Fabian Coulthard locking out the top two spots. Of course, just like in Formula 1, testing doesn't mean much. It was promising, yes, especially given that the team hadn't run the new cars before. But it was only testing.
If BJR has hit some sort of magical window with its COTF cars, then Bright and Coulthard are both good enough to win races. But let's wait until Adelaide before we get too excited.
Tekno Autosports
Car: Holden Commodore VF
#19. Jono Webb (AUS)
V8SC debut: 2006
Starts: 92
Wins: 1
Poles: 0
2012: 12th in V8SC
#97. Shane van Gisbergen (NZ)
V8SC debut: 2007
Starts: 164
Wins: 2
Poles: 1
2012: 6th in V8SC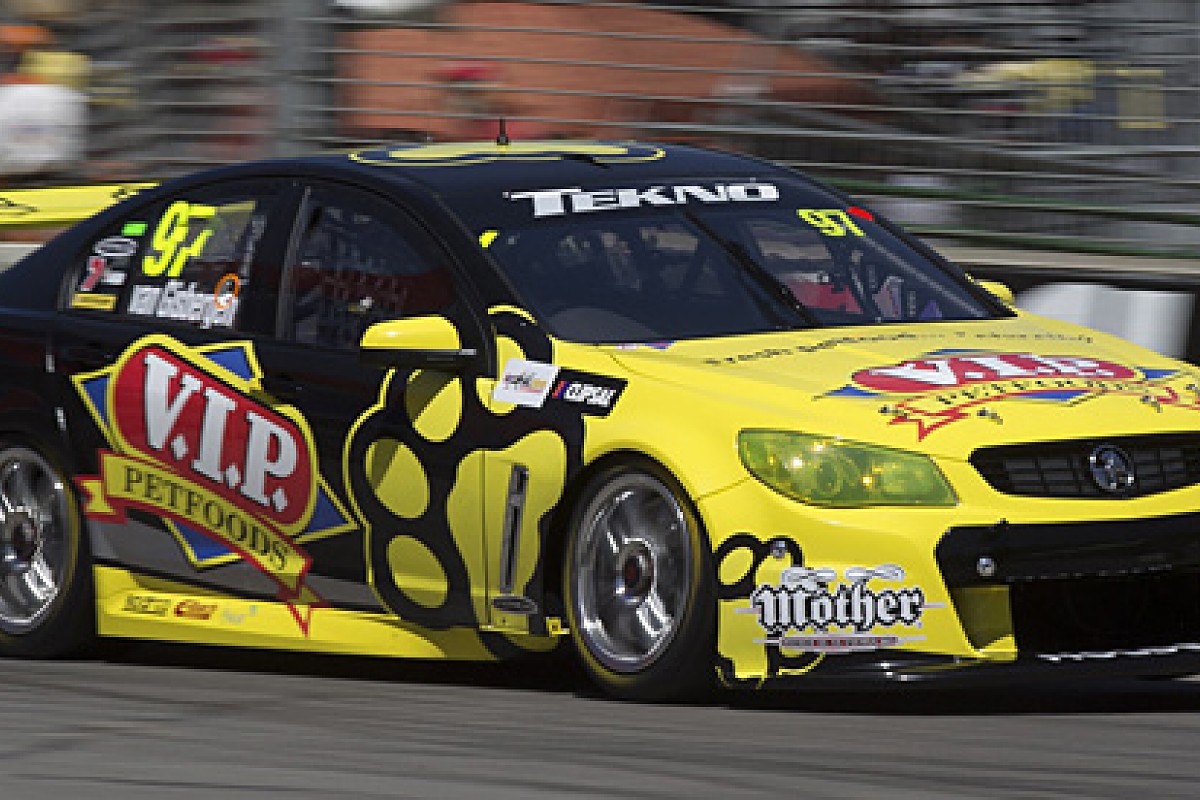 Tekno is in pretty good shape for the new season. Coming off the back of a solid 2012, the team has all of its ducks in a row for the shift to COTF.
The key is a strong technical link with Triple Eight, with the best team in the business supplying Tekno with its new Commodores.
The other key is van Gisbergen. While his signing may be controversial, it's a strong move in the right direction for Tekno. Webb is a solid driver, but in van Gisbergen the team finally has a genuine top-line steerer, capable of taking it to the next level.
Nissan Motorsport
Car: Nissan Altima L33
#7. Todd Kelly (AUS)
V8SC debut: 1999
Starts: 377
Wins: 19
Poles: 6
2012: 22nd in V8SC
#15. Rick Kelly (AUS)
V8SC debut: 2001
Starts: 327
Wins: 12
Poles: 7
2012: 14th in V8SC
#36. Michael Caruso (AUS)
V8SC debut: 2006
Starts: 150
Wins: 1
Poles: 0
2012: 15th in V8SC
#360. James Moffat (AUS)
V8SC debut: 2010
Starts: 60
Wins: 0
Poles: 0
2012: 21st in V8SC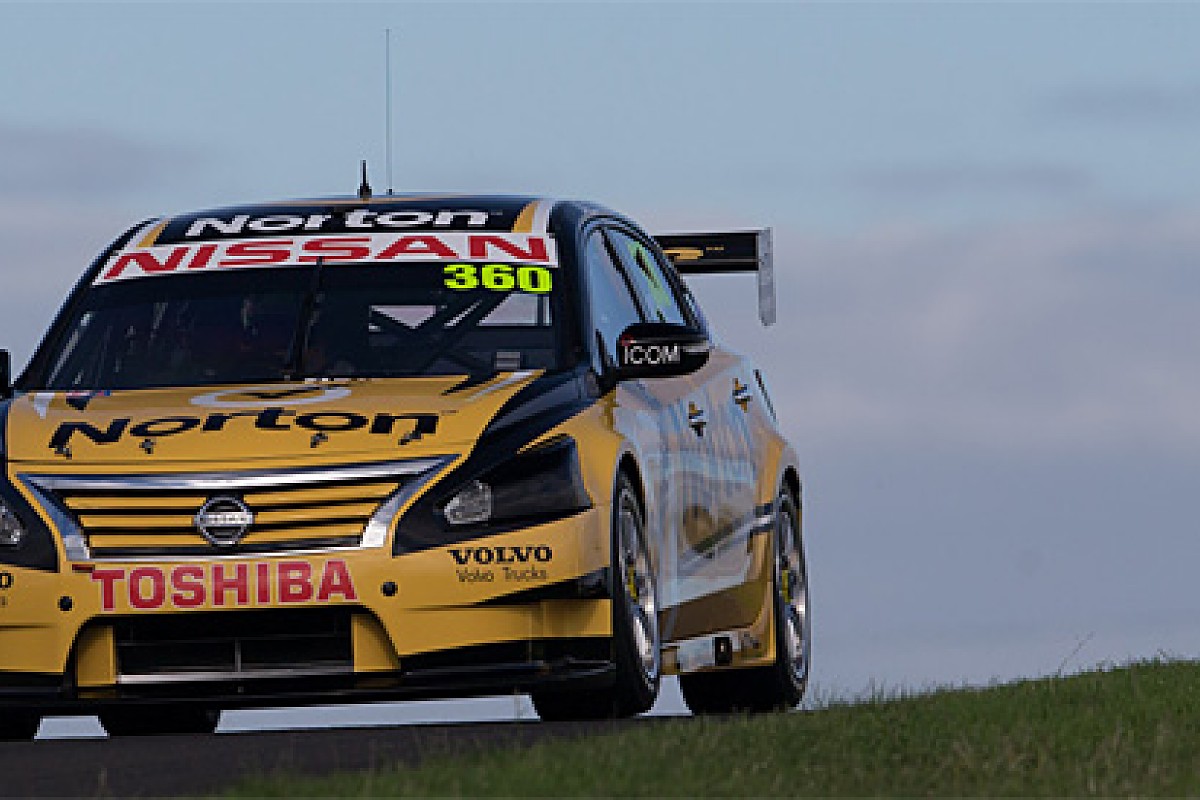 After a break of two decades, Nissan is back on the Australian touring car scene.
Unlike the Erebus/AMG deal, this is a proper factory squad. The Japanese make has teamed up with Kelly Racing to build a fully-blown Nissan V8 Supercar. It's been a slick build, and the new car looks great.
But despite how good it looks, it's still a new car. The team has confirmed that it will start the season down on power, which will be manageable in Adelaide, but likely to be very noticeable at Albert Park, Symmons Plains and Pukekohe, the next three races.
As for drivers, this is as strong a line-up that Kelly Racing has ever fielded. The Kelly brothers are both Bathurst winners, and Moffat and Caruso are young drivers both known for working hard to make up for any gaps in their natural ability.
Will the new Nissan be a title contender? It's hard to see it happening in year one, but it's still an exciting programme.
Garry Rogers Motorsport
Car: Holden Commodore VF
#33. Scott McLaughlin (NZ)
V8SC debut: 2012
Starts: 3
Wins: 0
Poles: 0
2012: V8 Development Series champion
#34. Alexandre Premat (F)
V8SC debut: 2012
Starts: 27
Wins: 0
Poles: 0
2012: 27th in V8SC
Garry Rogers Motorsport is one of those teams that likes to fly under the radar.
The new season is no different. The team's COTF switch has been low-key, and it's replacement of Nissan-bound Caruso with McLaughlin swift and efficient.
Signing McLaughlin was a good move by Rogers. The young Kiwi doesn't have a lot of V8 experience, but he is the reigning champion in both the V8 Development Series and NZ's SuperTourers series. In other words, he's clearly quick.
As for Premat, last year was a tough rookie one for the Frenchman. He struggled with speed for the majority of the season, and was even benched for the Gold Coast round. Still, he's been given another chance (by a man who once fired Jamie Whincup) - now he just has to make it count.
Lucas Dumbrell Motorsport
Car: Holden Commodore VF
#80. Scott Pye (AUS)
V8SC debut: 2012
Starts: 2
Wins: 0
Poles: 0
2012: 2nd in V8DS
#88. Dean Fiore (AUS)
V8SC debut: 2009
Starts: 110
Wins: 0
Poles: 0
2012: 19th in V8SC
Like Tekno, Lucas Dumbrell Motorsport has made a smart decision in terms of its COTF hardware. The Melbourne-based team will run Triple Eight-built Commodores, a key ingredient if the team wants to work its way further up the midfield.
The new season will mark LDM's expansion into a two-car team, with Fiore leaving his Racing Entitlement contract at Dick Johnson Racing and moving into a driving-only position. He will be joined by rookie Pye, who performed well with T8 in the Development Series last season after returning from a stint in Europe.
Race wins are probably a bit far-fetched, but 2013 has the potential to be LDM's best yet.
Dick Johnson Racing
Car: Ford Falcon FG
#12. Jonny Reid (NZ)
V8SC debut: 2003
Starts: 3
Wins: 0
Poles: 0
2012: 2nd in Carrera Cup
#17. Tim Blanchard (AUS)
V8SC debut: 2010
Starts: 14
Wins: 0
Poles: 0
2012: 14th in V8DS
The COTF switch has been tough on every team, but few have taken it as hard as Dick Johnson Racing.
The iconic team turned up late at the Eastern Creek test, and with only one car, driven by young gun Blanchard. And it was hardly a positive showing, Blanchard struggling to look anywhere close to the pace.
As for the second car, that's been a real last-minute deal. Former A1GP driver Reid has finally got the nod, replacing veteran Steve Johnson, who was initially expected to continue driving with the team.
Reid and Blanchard are both decent young drivers, but you can't help but feel that it's going to be a long season for DJR.
Walkinshaw Racing
Car: Holden Commodore VF
#66. Russell Ingall (AUS)
V8SC debut: 1996
Starts: 505
Wins: 27
Poles: 1
2012: 13th in V8SC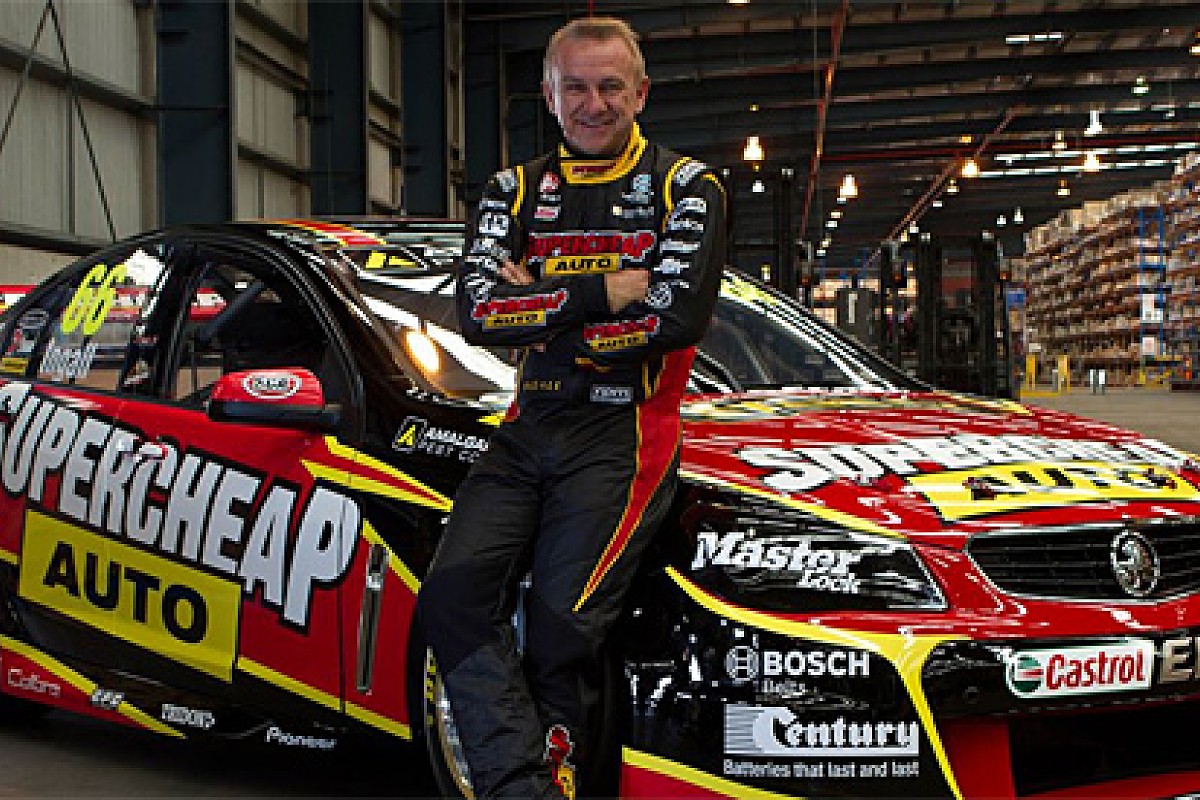 The 2013 season will be the last for Ingall as a full-time V8 Supercar driver, and you can bet 'The Enforcer' will be keen to go out with a bang.
Running alongside the HRT Commodores, Ingall's fortunes will be largely dependent on how good the car is. The title is unlikely, but a fairytale final-season race win? Stranger things have happened.
Tony D'Alberto Racing
Car: Holden Commodore VF
#3. Tony D'Alberto (AUS)
V8SC debut: 2005
Starts: 150
Wins: 0
Poles: 0
2012: 23rd in V8SC
After spending a couple of seasons running an FPR Falcon, Tony D'Alberto Racing will rejoin the Holden fold for the new season.
Maintaining involvement with a manufacturer is a smart move for a small team like TDR, and a handful of top-tens would make for a good season.
James Rosenberg Racing
Car: Mercedes AMG E63
#47. Tim Slade (AUS)
V8SC debut: 2009
Starts: 109
Wins: 0
Poles: 1
2012: 5th in V8SC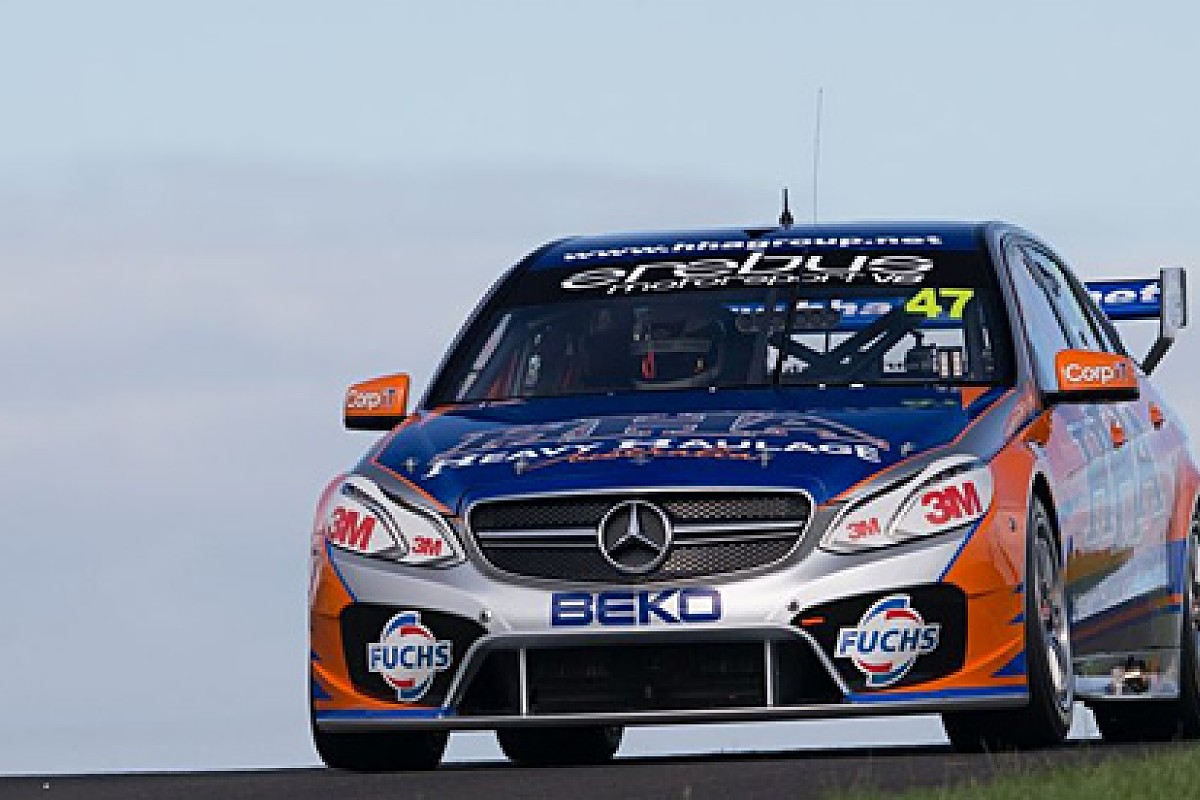 The 2012 season was a breakout one for Slade, proving that the South Australian is the real deal.
But backing up his fifth place from last year will be tough. Slade's James Rosenberg Racing entry runs out of Erebus Motorsport, putting him in the same boat as Holdsworth and Engel. Slade is good, but the Mercedes is still a giant question mark.
Charlie Schwerkolt Racing
Car: Ford Falcon FG
#18. Alex Davison (AUS)
V8SC debut: 2004
Starts: 110
Wins: 0
Poles: 1
2012: 3rd in Carrera Cup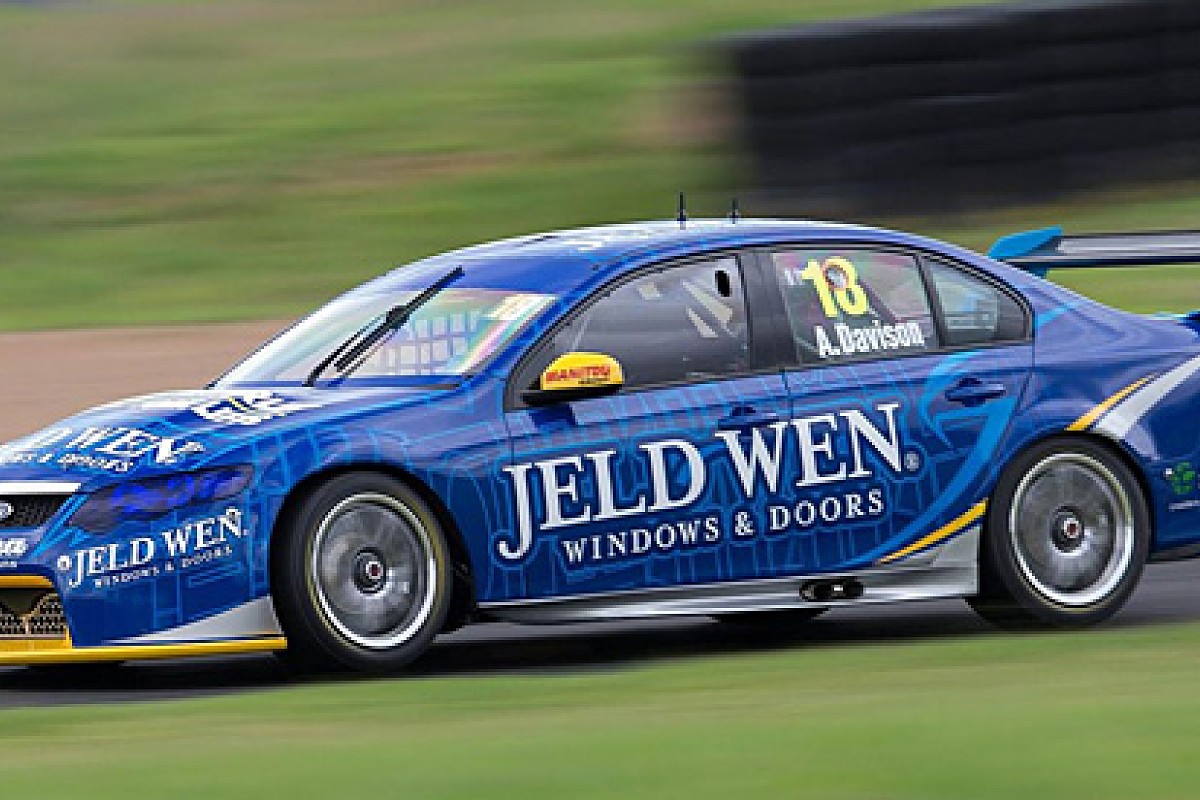 Three years after his messy split with Dick Johnson, Charlie Schwerkolt is back in V8 Supercar racing. The businessman has finally shifted from DJR to FPR, giving the factory Ford team the fourth car it has been looking for.
On the driving front, Davison has been given another V8 Supercar chance, after being unceremoniously dumped from Stone Brothers at the end of 2011. This is probably his last chance, so it's important that he takes it.
Rod Nash Racing
Car: Ford Falcon FG
#55. David Reynolds (AUS)
V8SC debut: 2007
Starts: 91
Wins: 0
Poles: 1
2012: 9th in V8SC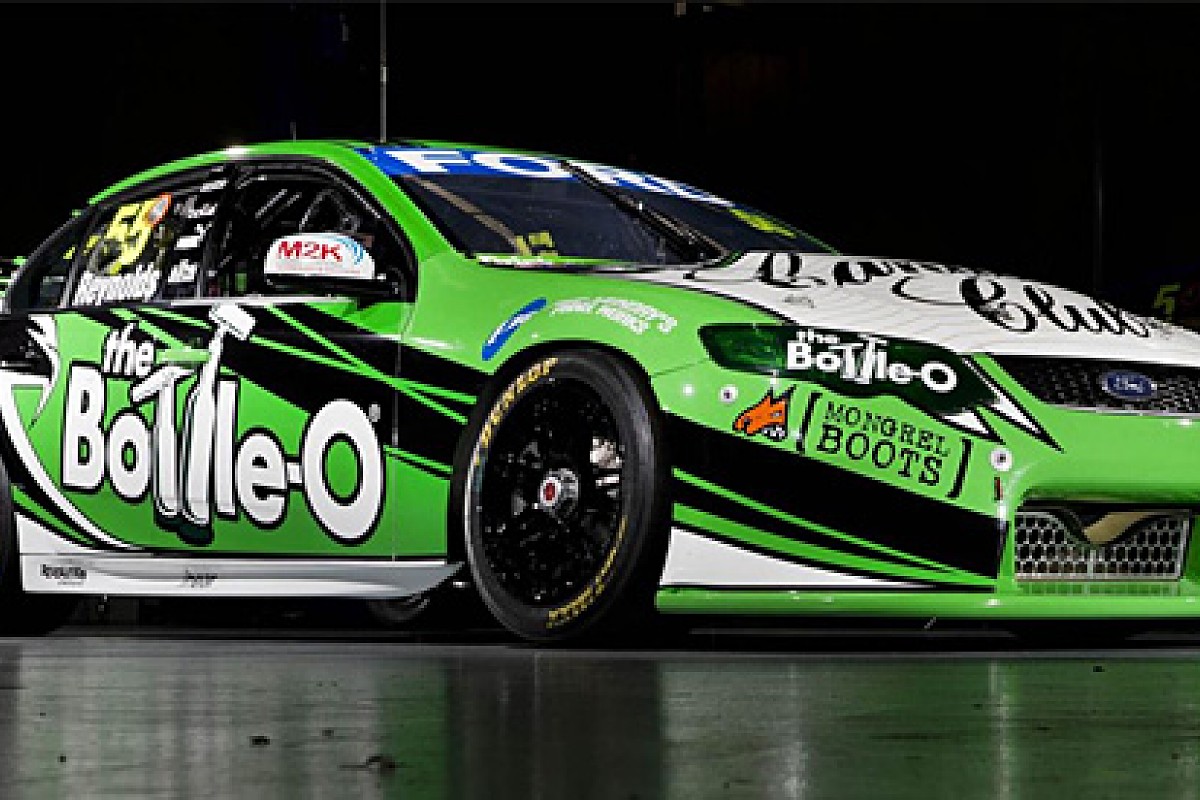 Reynolds is fast becoming a cult hero in V8 Supercars. With a quirky sense of humour, and a heck of a lot of talent, the lad from Albury continues to grow in popularity.
With an FPR-run Falcon at his disposal, Reynolds has a big chance to win races in 2013. Is he a title contender? It's a long shot, but far from out of the question.
Britek Motorsport
Car: Holden Commodore VF
#21. David Wall (AUS)
V8SC debut: 2009
Starts: 36
Wins: 0
Poles: 0
2012: 25th in V8SC
The third BJR-run entry is unlikely to trouble the frontrunners in 2013 but, if the team's Commodores are as fast as they looked in testing, then some top-tens could beckon.
Wall is not a world champion, but he's not a slouch either, and with the right equipment could score some decent results.