With its 15th season of competition about to begin, the Toyota Racing Series in New Zealand has long been a focal point of junior single-seater aficionados during the action-starved months of the European winter.
It takes place over January to mid-February, when most championships in Europe are in the middle of testing bans in order to cut costs. So those with the budgets pervert the intended levelling of financial playing fields by heading off to the other side of the world for some extra preparation.
In recent years, most prominently the 'outsiders' have come from those warming up for seasons in FIA Formula 3, Formula Renault 2.0 or FIA Formula 4, although Artem Markelov even used it to keep himself sharp for GP2. The lure of five superlicense points on offer for the winner, a new addition for 2019, has also made it an attractive proposition for Red Bull junior Dan Ticktum in his quest to surpass the 40-point threshold.
From its beginnings in 2005, TRS was mainly fought out by Kiwis, but by '11 the foreign invasion was really beginning to take root.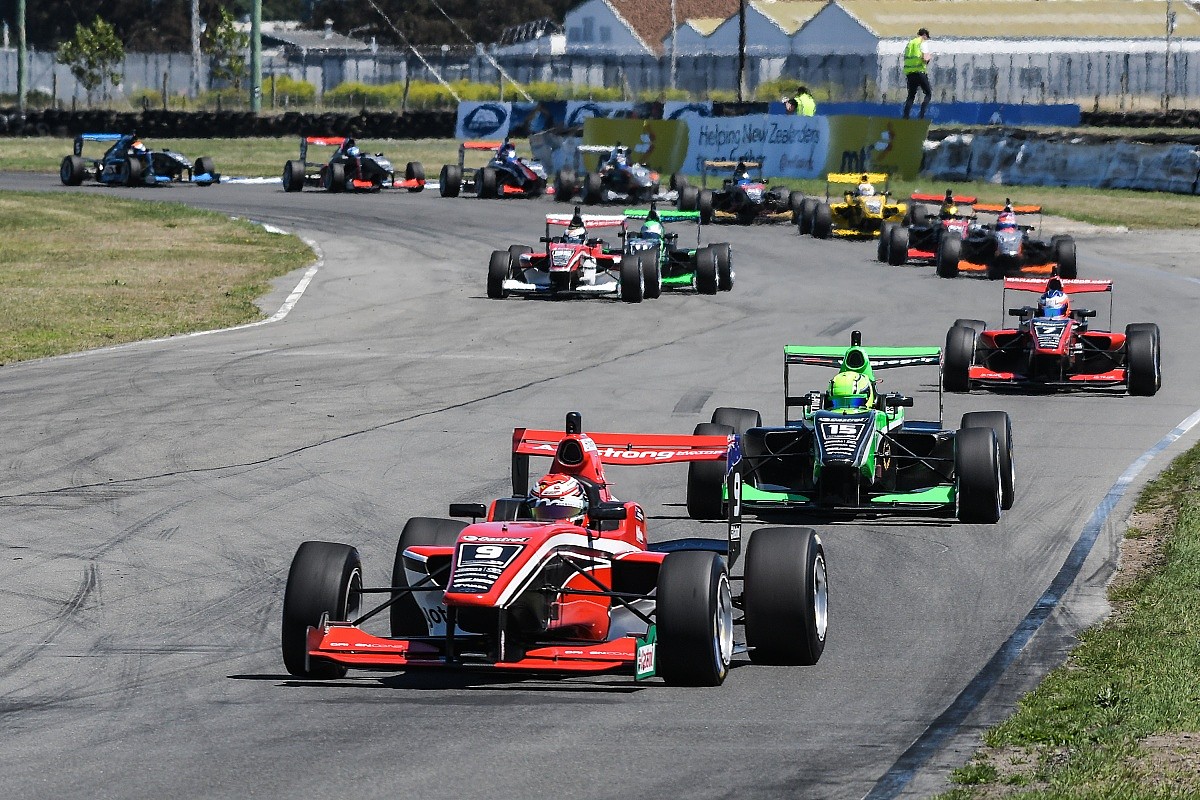 "I remember going to Timaru when I was starting out in karting," says Ferrari Driver Academy prospect and 2017/18 TRS race winner Marcus Armstrong of that pivotal '11 season.
"Mitch Evans won that championship and he was racing against Daniil Kvyat, Alex Lynn and Nick Cassidy as well. It was cool because Mitch was New Zealand's next hope for F1, he was known as the up-and-coming star. He seemed to win most of the races in TRS that season."
The current Tatuus FT-50 chassis, powered by a 1.8-litre four-cylinder Toyota engine pushing out 200bhp and driven through a six-speed Sadev sequential transmission, was introduced in 2015.
"It's incredibly light and you can do a race distance without breaking a sweat" Marcus Armstrong
Lance Stroll was the champion that year, with Lando Norris emulating him in '16, Australian Tom Randle in '17, and Armstrong's fellow FDA member Robert Shwartzman denying him at the last gasp - when Armstrong's engine heartbreakingly lapsed into safe mode in the closing stages of the season finale - last year.
Armstrong's first TRS campaign, in 2017, came off the back of selected end-of-season outings in FR2.0 and the BRDC British F3 Autumn Trophy the previous year, and when he was facing a step back to compete in F4 at the behest of his new benefactors at Ferrari - every category in question is based on a Tatuus chassis.
"The TRS car is similar to the British F3 [itself a beefed-up version of the FIA F4 Tatuus]," he says.
"There's just a little less aero in the high-speed, and it's physically easy to drive. It's incredibly light and you can do a race distance without breaking a sweat, which is handy when the GP is 40 minutes long."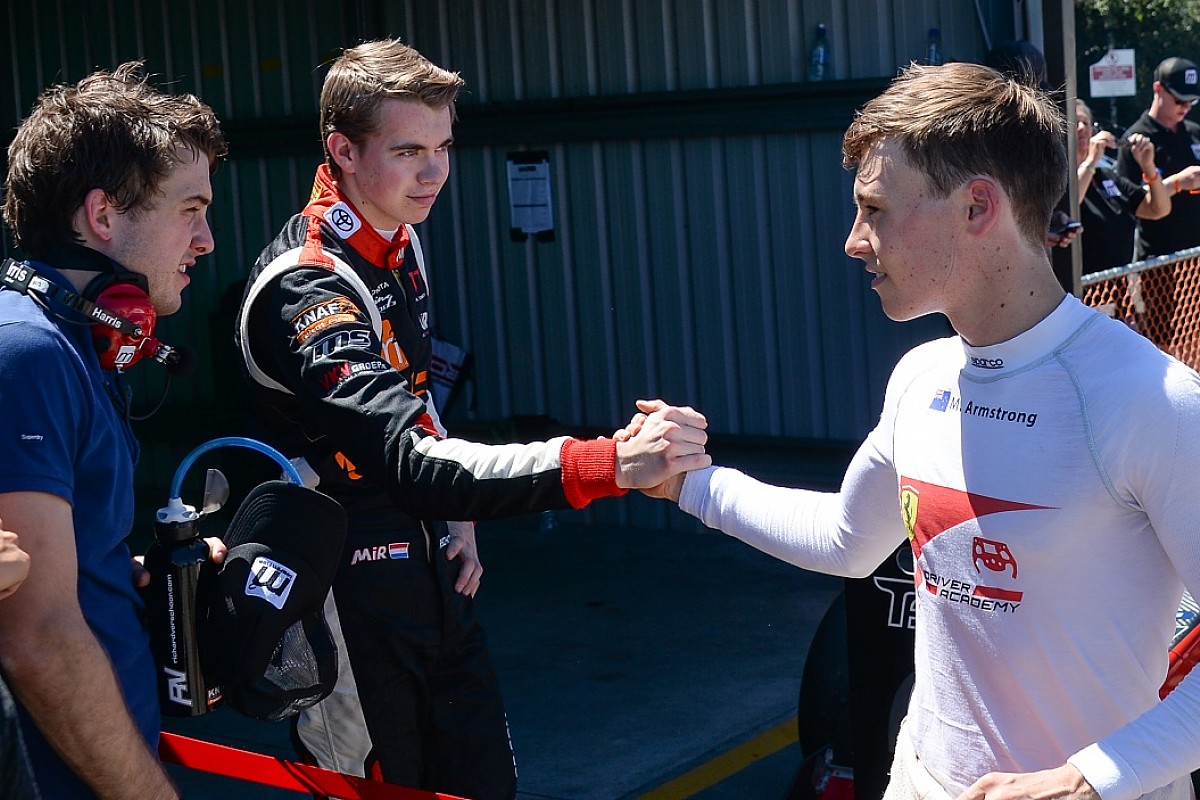 The 'GP' Armstrong refers to is the famous New Zealand Grand Prix, formerly won by such as Stirling Moss, Jack Brabham, Graham Hill, Jackie Stewart and Keke Rosberg - and now assigned to the 15th and final race of the five-weekend TRS season of triple-headers at Manfeild, renamed in honour of Kiwi hero Chris Amon. More recently, Evans, Cassidy, Stroll and Norris have claimed that NZGP title.
"It's similar to the Renault in that it slides a lot at the rear - it's fun to drive because it's easy to control the slides," adds Armstrong.
But he warns that this did not prepare him well for F4: "I had my shakedown at Fiorano the week after I finished TRS and my out-lap was a shock to the system, getting back into a car with no aero. Angelo [Rosin, team patriarch of Prema Powerteam] was saying afterwards that he doesn't want any of his F4 guys to go to TRS because I was hustling the car too much.
"For the first half of the season I was driving the F4 car like a Renault or proper F3. In TRS you use the maximum potential of the [Michelin] tyre, whereas in F4 you don't have that mechanical grip or aero grip either, and you have to focus on exits. It's almost faster to go slower."
When he returned to TRS as reigning Italian F4 champion in 2018, Armstrong found it much better preparation for a season in the F3 European Championship.
"You drive it a lot more on instinct, just like the F3," he says. "And those Michelin tyres have tons of grip. On the entry to corners you can just release the brake and use the grip, which you can't even do in F3."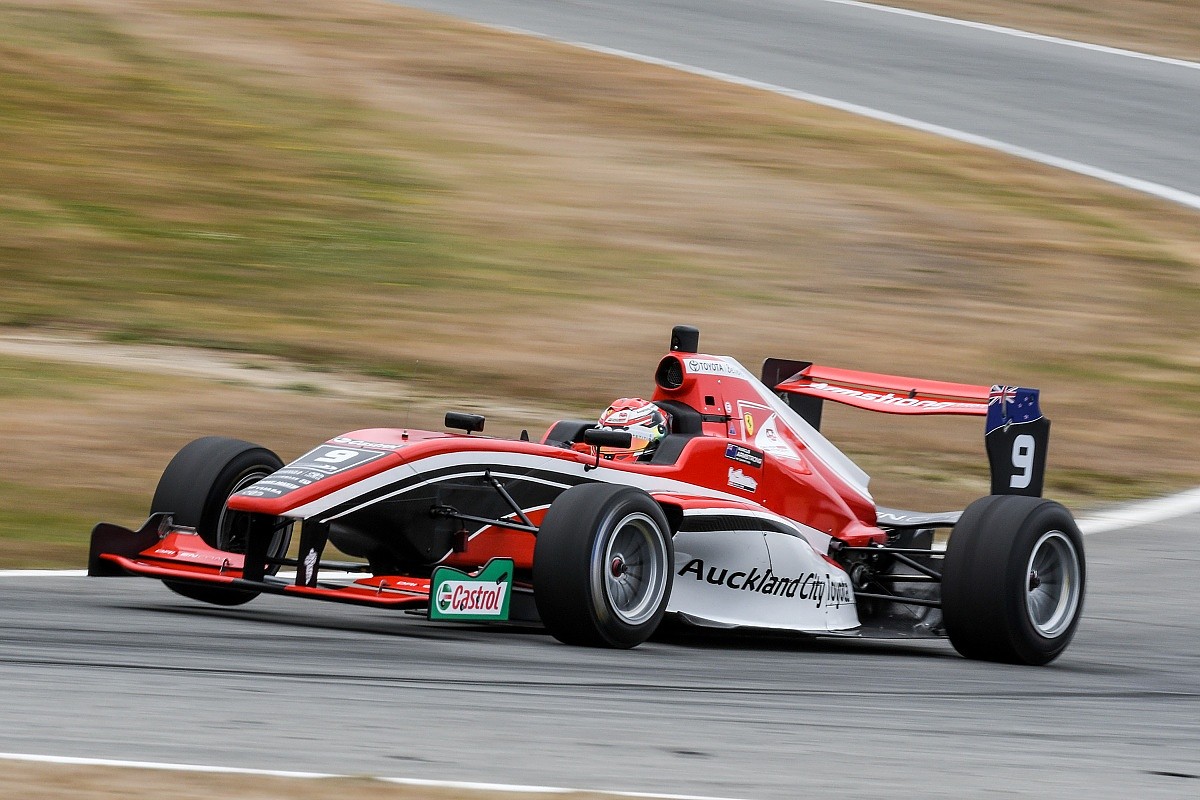 Armstrong contested both his campaigns in TRS with the M2 Competition team of Belgian Jonathan 'Flex' Moury, who has worked in the DTM with the RBM BMW team and for Prema Racing in GP2, and Kiwi Mark Pilcher, whose experience includes Indycars and A1GP.
"On the entry to corners you can just release the brake and use the grip, which you can't even do in F3." Marcus Armstrong
"It's like Europe coming to Christchurch!" jokes the South Islander. "It's half-Kiwi, half-European so that was a lot of fun."
But the best thing, he reckons, is the tracks. The new Highlands Motorsport Park replaces Ruapuna as the traditional season kick-off next month, before visits to Teretonga, Hampton Downs, Taupo and Manfeild.
"I love them, honestly," says Armstrong. "Teretonga is the most difficult four corners you can do, and they're all crazy, cool circuits where you can make a difference as a driver.
"They're not big and wide, and there's no runoff anywhere. The risk makes the fun for me..."
Little wonder he's going back again this year.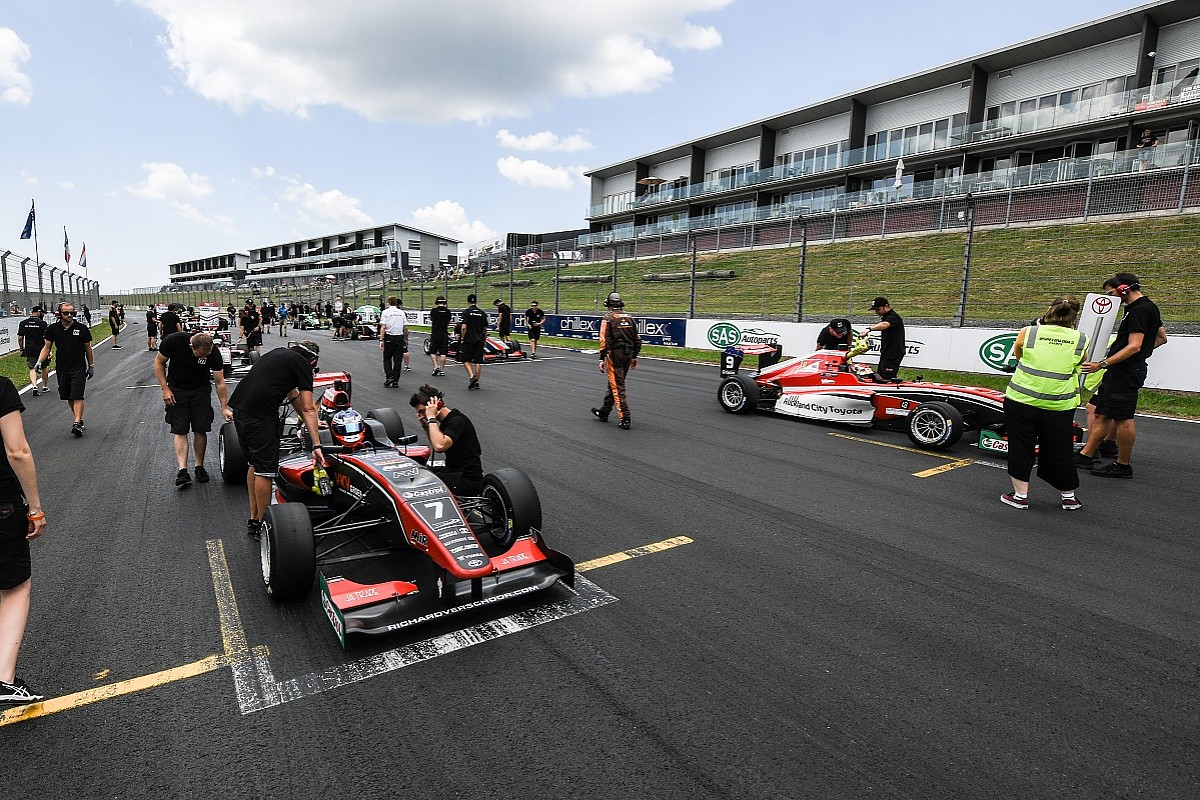 Kids growing up away from home
London lad Enaam Ahmed celebrated his 17th birthday during his time in the Toyota Racing Series in 2017 as he prepared for a second season in the BRDC British F3 Championship, which he would dominate. Luckily, by the time the cake came out, he was having fun...
"The main thing was learning to be on my own," says Ahmed of the six weeks away from home.
"Until then my parents used to come to all my races, so it taught me to grow up a bit and helped me when I came back. It's so far away, and I was getting homesick. But doing stuff like Queenstown, where we all went bungee-jumping, was enjoyable because it's good company and helps you get over missing home."
Quite apart from their very different driving styles, Ahmed also differs from Marcus Armstrong in comparing the TRS chassis most to the Formula Renault 2.0, of which he has minimal experience compared to the BRDC British F3 machine.
"It was difficult for me to get used to because you couldn't attack the corners like you could in British F3," he says.
"It's twitchy, so you have to change your driving style a lot.
"I did well at the beginning, when it was a new car to me so I was building my confidence and I was underdriving. Then as I started to push I got slower, and now I realise why - I should have been anticipating everything rather than braking late."
Ahmed competed with the Giles Motorsport team of former McLaren F1 mechanic Steve Giles: "The way Steve is, it's unbelievable. The way he plays with his tools, he's like a surgeon. You think, 'That's cool, man'. He's an artist!"