Oliver Rowland
There is a nucleus of British motorsport observers convinced that this 20-year-old from Yorkshire has talent in abundance that can take him far into the upper levels of racing.
If that proves to be the case, then the 2013 season could well go down as the year that rehabilitated his career.
After a disappointing 2012 attack on the Formula Renault Eurocup, former McLaren junior Rowland was given one last chance by his backer, the Racing Steps Foundation. He was switched from the Fortec Motorsport operation - with which he had driven since starting his car-racing career in the 2010 Renault Winter Series - to Manor MP Motorsport.
Three rounds and six races into the Eurocup, Rowland is top of the standings by six points, with race wins at Spa and Moscow Raceway under his belt. He describes himself as more focused and fitter, and has moved into a flat near the Manor MP squad's Dutch premises, where he works on the team's cars during the week.
Different drivers suit different environments, and what works for one may not for another. In the form of Manor MP engineer Tony Shaw, Rowland acknowledges that he has found another old-school, no-nonsense racer in the same vein as Fortec's Russell Dixon, who engineered Rowland in the 2011 FRenault UK campaign that brought him to prominence and ended with his winning that year's McLaren AUTOSPORT BRDC Award.
A steady development programme with the new-for-2013 Tatuus chassis prepared Rowland well for his last-chance campaign. He's definitely making the most of that side of things, and his scintillating racecraft could well take care of the rest as he bids for the Formula Renault 3.5 scholarship prize fund awarded to the Eurocup champion.
Pierre Gasly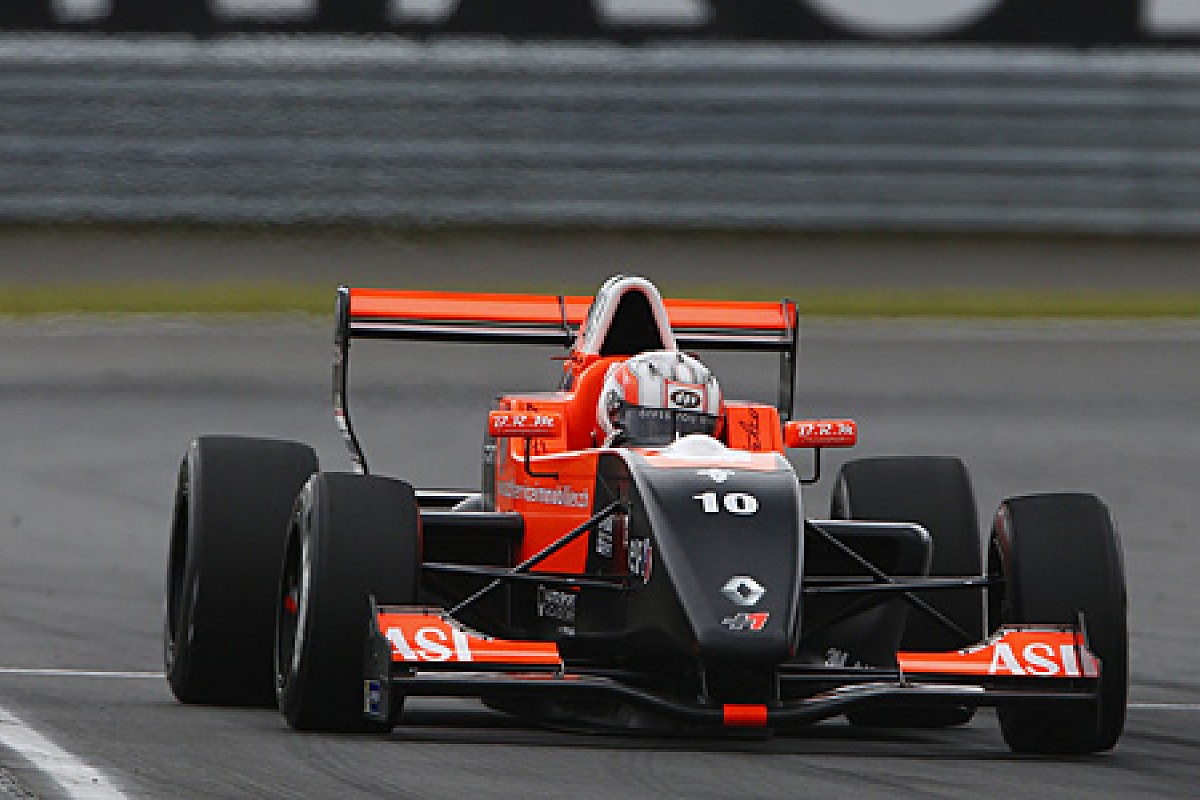 If there's one driver Oliver Rowland has his eye on in this year's Formula Renault Eurocup title fight, it's this 17-year-old Frenchman who hails from the former grand prix-hosting city of Rouen.
Gasly moved into cars via the French Formula 4 Championship, taking third in the 2011 standings, before moving into Formula Renault last season with the ART junior squad, which ran in 2012 under the R-Ace GP banner.
Apart from a pole position and podium early in the season at Spa, it was a pretty disappointing season for a driver who had signed an option with Red Bull to be monitored for its junior programme.
Sure enough, Gasly was not taken on by Red Bull for 2013. But he remained within the Equipe de France initiative run by the country's FFSA governing body and made the switch to Tech 1 Racing for a second crack at FRenault.
Two rounds in, after Motorland Aragon and Spa, Gasly was leading the points despite not yet having won a race - and he was even denied victory in the non-championship Pau race by a late drive-through penalty.
He finally ticked the box by winning race one at Moscow Raceway, but found out what a hard racer Rowland is in the second: a collision resulted in an incident that put Gasly out of the race, while Rowland scampered clear to win and nick his points lead.
Even so, Gasly seems to have leapfrogged the guy who won the title when he was racing in F4: Matthieu Vaxiviere is his Tech 1 team-mate and won both races first time out in Aragon, but it's Gasly who has leapt to the forefront of the team's challenge.
Emil Bernstorff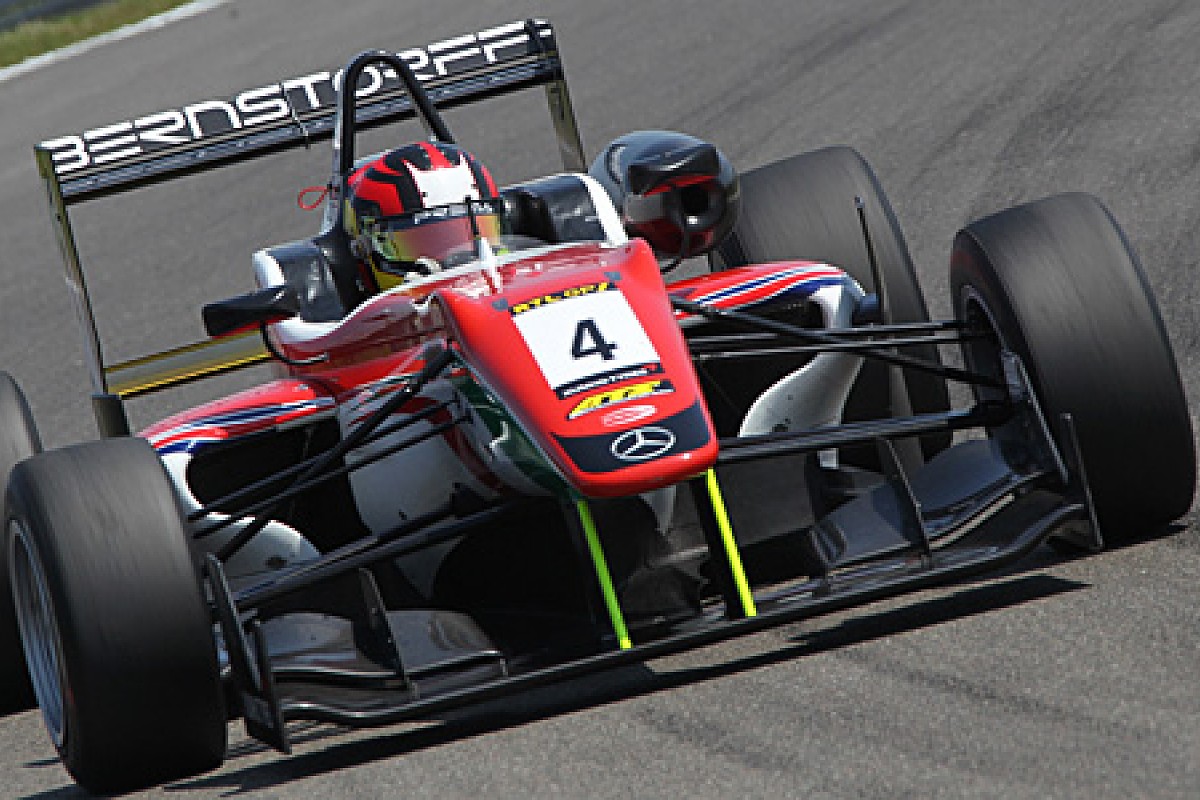 Only budget (or lack of it) dropped him out of the Formula 3 European Championship this season, yet last weekend in the Masters of F3 the former McLaren AUTOSPORT BRDC Award finalist of Danish parentage has proved how competitive the German F3 Cup is this season.
He has taken four wins thus far with the Motopark-run Lotus team, but trails team-mates Marvin Kirchhofer (seven wins) and Artem Markelov (none, yet super-consistent) in the points.
Bernstorff, after driving with the Ma-Con team in European F3 last year, really wanted to switch to Prema Powerteam for 2013 and tested with the Italian squad. So when the opportunity came up to replace Prema's Raffaele Marciello for a one-off in the Masters he grabbed it - and finished third.
As well as proving the strength of competition in the second-level German series, it shows that the 20-year-old is deserving of a second crack at the category's elite. After all, he is a guy who was only narrowly beaten by new Mercedes DTM recruit Pascal Wehrlein in the 2011 Formel Masters series.
Bernstorff will also again take advantage of the current gap in the German F3 calendar this weekend, when he steps into a Team West-Tec Dallara for his home round of the European F3 Open series at Silverstone. The regular frontrunners will be viewing this with some trepidation...
Sandy Stuvik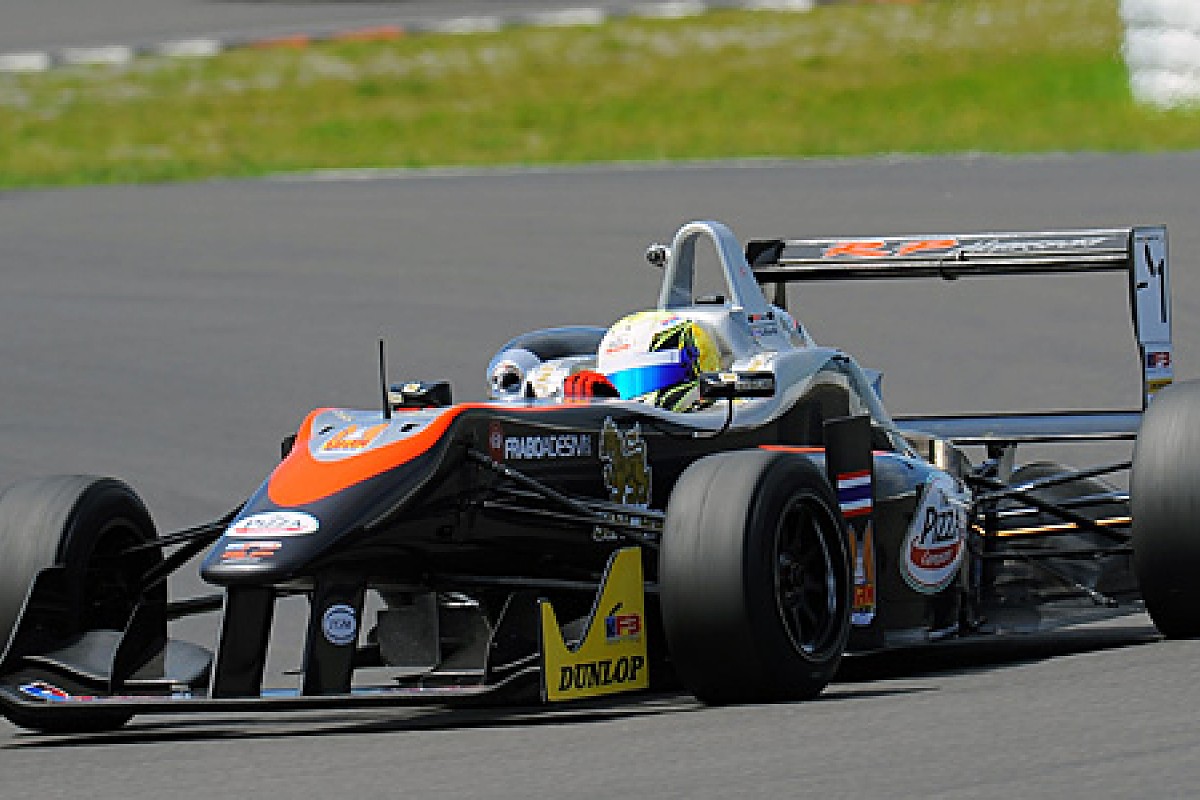 Other drivers have won more races, yet this Thai national with a Norwegian father is leading the European Formula 3 Open series as it heads to Silverstone this coming weekend.
Stuvik, 18, took one win in the Paul Ricard opener and, crucially, has not finished outside the top five all season, while his main rivals have been involved in incidents.
His aim is to become the first Thai to represent his country in Formula 1 since Prince Bira in 1954. He got off to a good start in cars, winning the Asian Formula Renault title in 2010, but his progress wasn't so startling in two seasons of FRenault in Europe, in 2011 and '12.
For his step to F3 he has linked up with the Italian RP Motorsport team. The Fabio Pampado-run squad has a good record, having launched Daniel Ricciardo, Davide Valsecchi, Marco Bonanomi and Toni Vilander on their way in Formula Renault. More recently it has run Kevin Ceccon and David Fumanelli in European F3 Open, and carried Niccolo Schiro to the 2012 title.
Stuvik also has a formal relationship with the Racing Engineering GP2 squad, which should stand him in good stead for the logical switch onto the Formula 1 support ladder.
Anthoine Hubert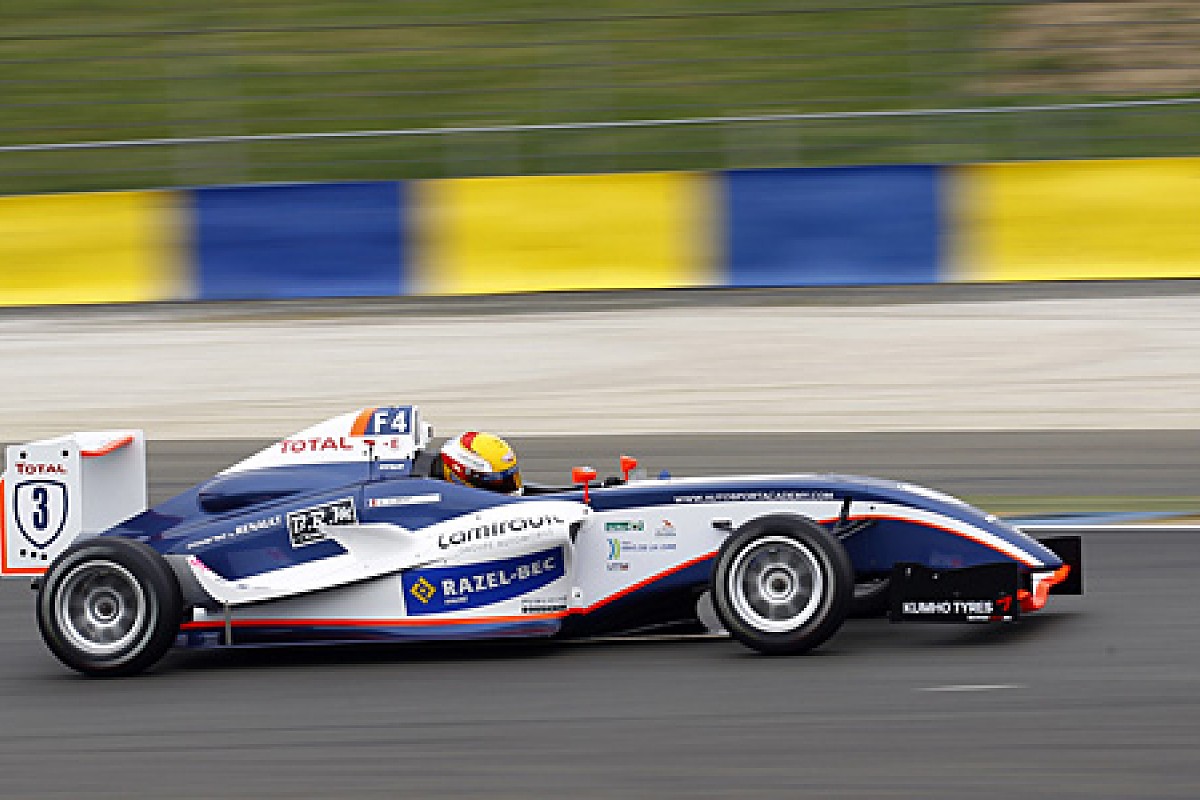 The French Formula 4 Championship, since its instigation in 1993 as Formula Campus and via its intermediate incarnation as the Formul'Academy Euroseries, has launched the vast majority of professional French drivers of the past two decades.
The concept is clear: a host of promising talents get their leg-up via regional scholarship programmes, and the whole operation is run by the Le Mans-based Autosport Academy.
It's not just French drivers who participate: a few Brits have come and gone over the years, Belgium's Stoffel Vandoorne won the 2010 title on his way to becoming a McLaren protege, and the rather prevalent SMP programme is backing a group of Russian drivers this season.
But no one has an answer for this year's 16-year-old standout, who is so dominant that, four race weekends into the seven-event season, he has 253 points to his nearest rival's 100!
Hubert, who hails from Chartres, has won all eight non-reversed-grid races to date. And, at the one event held so far on a track where it's relatively easy to overtake - Spa - he even took a wipeout of all three victories after charging from 10th off the reversed grid.
His margins of superiority are impressive too: pole at Pau by four tenths and at Spa by almost seven suggest he's in a different class.
Hubert's latest successes came last weekend at Val de Vienne under the watch of Yvan Muller, his captain from his days with the French kart team, during which he twice finished third in the world under-18 championship. Perhaps it's Muller's influence that inspires him to list his French motorsport heroes as Sebastien Loeb and Sebastien Ogier!
Certainly, Hubert's domination over the F4 class of 2013 is eerily similar to his compatriots' in world rallying. Don't be surprised to see him making waves in Formula Renault next season.
Weiron Tan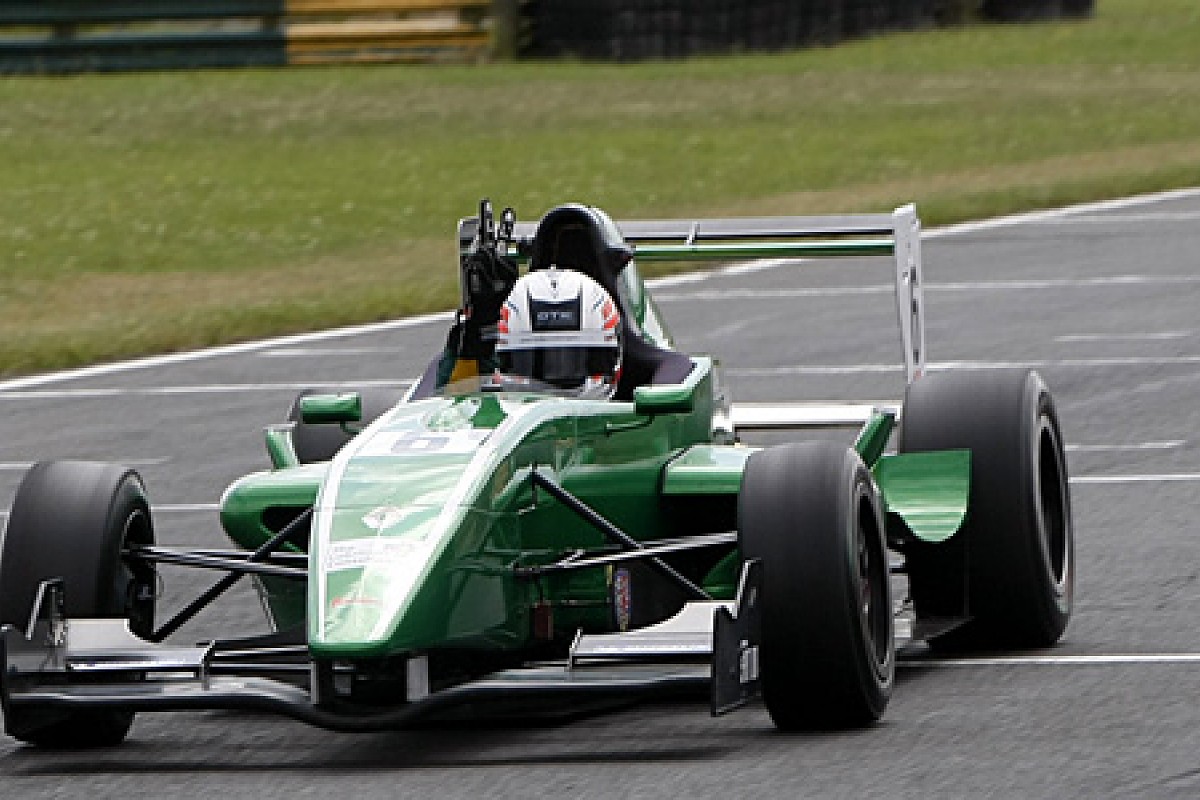 A remarkable triple win in the latest Formula Renault BARC round at Croft suggests that this protege of the Caterham Formula 1 team has plenty of talent.
The 18-year-old Malaysian had a short karting career, but did enough to pick up his Caterham support during 2011. Last year he moved into cars, competing in the JK Racing Asia Series for Formula BMW machinery, although he missed the final couple of rounds.
After a race-winning stint in the Formula Gulf 1000 series in the Middle East early this year, Tan made a late move to the UK to join Fortec Motorsport's squad.
A testing crash at Thruxton set him back, while his studies at home in Malaysia have occupied a fair amount of his time, but a pair of poles at Snetterton and two podiums on his return to Thruxton showed he was making progress.
Croft represented a real breakthrough, and Ollie Rowland - who has been coaching the Fortec BARC team whenever he can make himself available - is one who is strongly impressed. What's more, two of Tan's Fortec team-mates had gained extra experience of the North Yorkshire circuit by contesting the recent British Formula Ford round.
With Chris Middlehurst a gargantuan 98 points ahead, Tan probably won't be able to mount a title push, but he has to be favourite for the runner-up spot.