Hendrick Motorsports now has the best cars in the NASCAR Cup Series field, despite having only won once in the 2019 season, reckons Penske's Brad Keselowski.
Powerhouse team Hendrick has endured two lean years, with its talismanic seven-time champion lead driver Jimmie Johnson having not taken a race win in a championship round since June 2017.
Last year it only won three times, all with Chase Elliott - who also took Hendrick and Chevrolet's sole 2019 win to date at Talladega in late April.
But at the last championship round at Kansas Speedway a fortnight ago, Hendrick got three cars in the top six with Alex Bowman, Elliott and Johnson, and on Thursday night their team-mate William Byron claimed pole for this weekend's Charlotte race.
Asked before qualifying to assess how the currently dominant Penske, Joe Gibbs Racing and Stewart-Haas Racing teams compared, Keselowski highlighted Hendrick as the benchmark instead.
"I honestly feel right now the Hendrick cars are the best cars," Keselowski said.
"I feel like they really came on strong over the last two or three weeks and had some nice updates to their stuff.
"I would expect them to be the ones to beat this weekend."
The other three Hendrick cars all qualified in the midfield for Sunday night's 600-mile race, with Elliott starting 12th, Bowman 13th and Johnson 15th.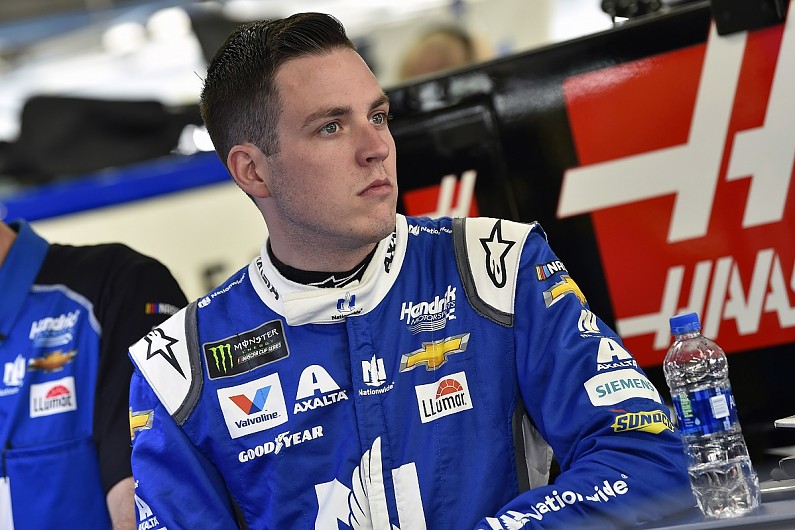 When Keselowski's prediction was put to him, Byron called the remarks "a good thing" and said Penske's "cars were definitely the best at the start of the year" but that he agreed Hendrick was gaining ground.
"I feel like we're catching up, for sure," he said.
"I feel like it's probably the closest [competition] it's been in a while. And I feel like we're starting to be right in that mix.
"It's exciting to be close like that and to have opportunities and with the speed that we have, we've been looking for that for a while now.
"So it's been refreshing to be a part of the mix."