---
By Dieter Rencken, Belgium
Autosport-Atlas Columnist
Bypassing the Law
As usual when politicians issue directives, the result is chaos. So it was in Hungary this weekend past where, despite clear 'directives' from Brussels that European Union member states ban tobacco sponsorships of and during international sporting events from the end of 31 July, the former Eastern Block country's tobacco-backed Grand Prix went ahead.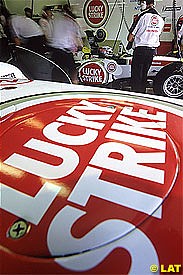 Predictably, utter confusion reigned. McLaren tobacco sponsor West, with the team since Marlboro put their Formula One focus behind Ferrari and Michael Schumacher in 1996, withdrew from the sport after Friday's running with, as regularly conveyed in these pages, Johnnie Walker's golden 'Striding Man' whisky taking up space on the silver cars.
As it turned out, the much vaunted whisky sponsorship was hardly in place of West. Small spaces on either airbox side, plus logos on each 'bull horn' end ensure the world knows McLaren are still seeking a primary partner, and save for the possibility that Walker had no wish to partner a cigarette brand, or vice versa, there exists no earthly reason why one had to wait for the other's departure before consummating the partnership with McLaren.
Just why the predominantly Eastern European tobacco brand bothered to leave the sport at all, certainly in one of its major markets, was widely questioned as Kimi Raikkonen mounted the top step of the podium after taking his 'Kimi'-logoed McLaren to yet another victory, for there beside him in all his fag-bedecked glory stood Michael Schumacher. Indeed, so little heed did Hungary pay to the Brussels directive that the backdrop to the podium clearly conveyed Marlboro's sponsorship of this Hungarian government-backed Grand Prix.
Tamas Frank, Vice-President for Hungaroring Sport Rt, was adamant that no law was being broken, or, indeed would be broken in 2006 should the Grand Prix continue to bear allegiance to its traditional sponsor, for "the Minister of Trade, Mr Janus Koka, can make an exemption to help with trade. He has applied for exemption from the Ministry of Health".
Indeed, rumours were rife in Budapest that the city's Grand Prix would continue its partnership with tobacco, certainly from a title point of view, through the simple expedient of emphasizing to Brussels its importance as a tourism and industry attraction and reducing its status as an international sporting event. And, if Hungary, a newcomer to the Union, succeeds in that, Italy, Spain and Monaco will surely follow suit, thus making an absolute mockery of Brussels' directive.
At team level, matters were in equal disarray. Apart from McLaren's personnel changing from 'West' to 'Team' clothing for Saturday and Sunday, BAR-Honda people had a choice of three wardrobes to choose from for the weekend: standard 'Lucky Strike' gear, clothing bearing a roundel launched in preparation for the ban (but still to be totally cleared by the company's lawyers), and the familiar BAR bar-code.
In the event BAR-Honda, despite being 55% owned by British American Tobacco, embraced the moral highroad and stripped cars and team of all Lucky Strike logos and ran the bar-code after a livery decision was taken late on Saturday in the absence of hard and fast guidelines from Brussels and, crucially, EU member state governments.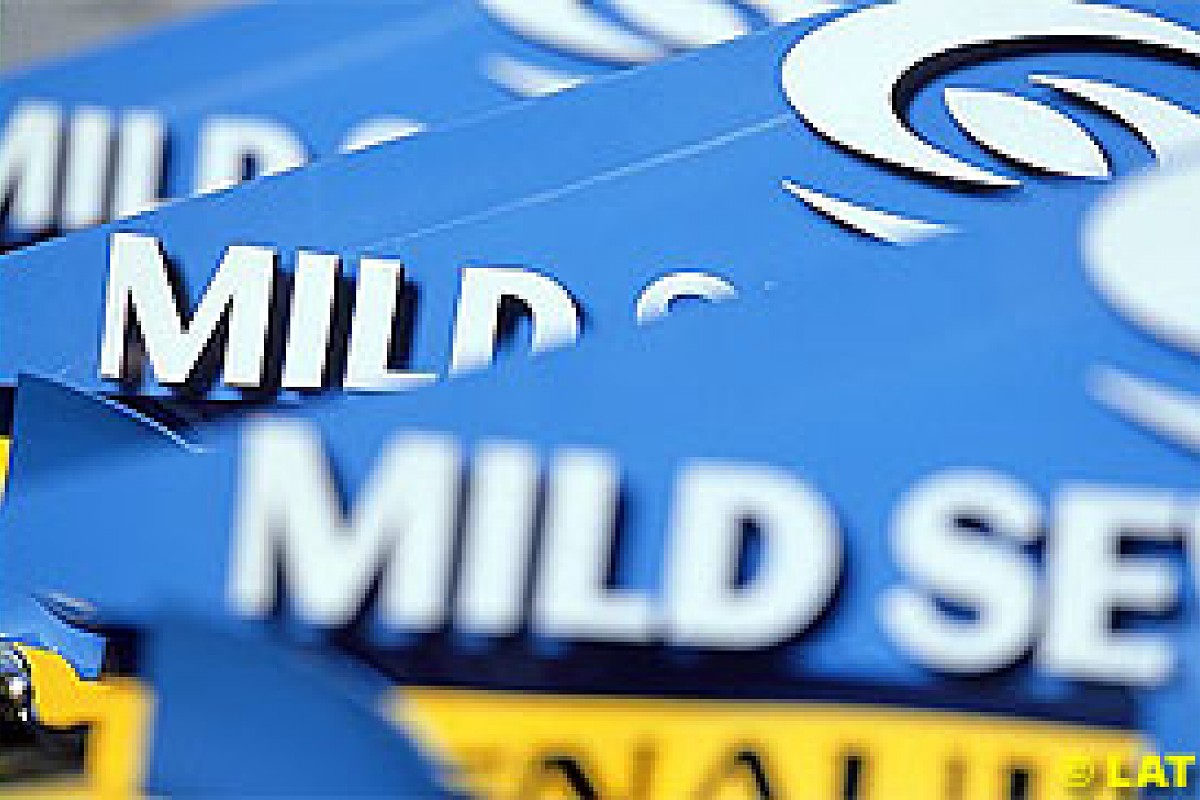 BAR's situation, as a British-based team, was complicated by confusion over extra-territorial broadcasting of tobacco logos. Effectively Britain's interpretation, as it stood until Friday last, left team personnel operating from British soil, regardless of where the events actually takes place, open to prosecution in both their official and private capacities, should they be party to tobacco logos being seen in Britain through print or electronic media. So, for McLaren and BAR discretion was very much the better part of valour.
The other British-based team, Jordan, seemed, as would appear to be the case in most matters surrounding the team, oblivious of the controversy, and when a team member was asked a specific question about their plans come 31 July, replied that each team member had only 'Sobranie'-labelled clothing "as we are too poor to afford various uniforms".
Maybe there is more than a little truth in the statement, but they wore unbranded clothing in, for example, Canada and France, so there was little point in drawing attention to the team's financial situation. Was anybody at Jordan, or Benson & Hedges/Sobranie parent company Gallagher, actually aware that their personnel could be jailed if the tobacco call went against Formula One? What is known is that an executive from the tobacco company arrived in Budapest late on Saturday to issue a hasty statement.
"There has been some ambiguity in the UK legislation regarding tobacco branding. We have received clarification on several points," the statement, which was not openly made available, read, "and as a result of this we are running (tobacco) branded for tomorrow's Grand Prix."
True, last gasp clarification had been received from the British government, more specifically its Minister of Sport. According to London's Financial Times, Richard Caborn, co-incidentally seen on the grid at Silverstone, shortly before the weekend replied to a written request for clarification about UK laws from FIA president Max Mosley.
Caborn, reported FT, is understood to have been advised by government lawyers that Britain's Tobacco Advertising and Promotion Act did not include cross-border reach, and was intended to do no more than the Brussels directive, which banned only actual promotion of tobacco products, not the transmission thereof, in the EU. This was the famous letter referred to by Renault team boss Flavio Briatore in Germany during Friday's press conference.
British teams, therefore, may run tobacco logos anywhere where permitted by local laws without fear of prosecution in their domiciles, which again begs the question as to exactly why McLaren International - a British company - and West parted company, according to some sources, 18 months ahead of contract. Certainly not for a few dollars more from Johnnie Walker.
Renault's attitude to tobacco has traditionally been enigmatic, to say the least, and Hungary was no exception. Here is a team wholly owned by a French-government controlled company, yet it grabs a comparative pittance from a Japanese tobacco company whose mainline product is unavailable in Western, duty-paid markets. Renault F1's ultimate owner has, since the early nineties, draconically legislated against open promotion of tobacco and alcohol (and, for that matter, the marketing of Red Bull) whilst permitting the racing team to fill its war chest with nicotine dollars.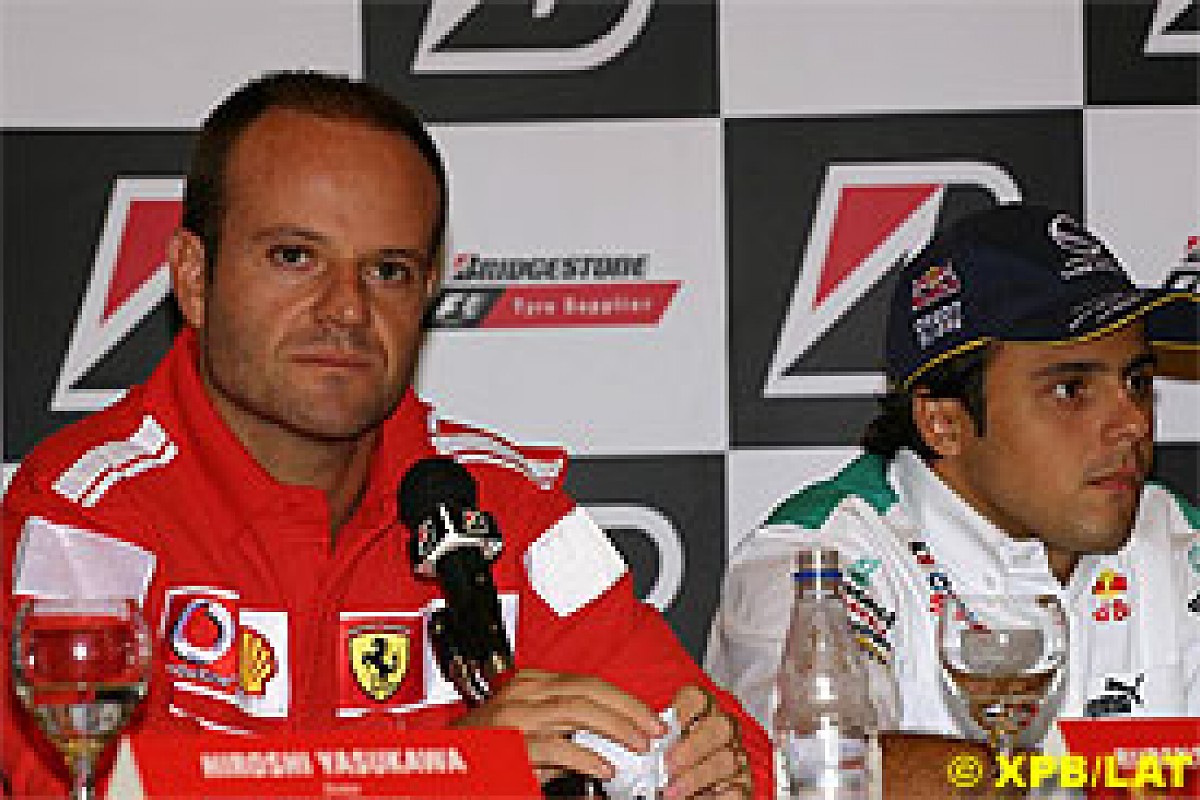 When Briatore was asked in Hockenheim about the team's livery plans in Hungary, the media was treated to classic evasion tactics before he admitted that Formula One was awaiting guidance 'from the Federation' and a letter from the British government. Just why the FIA requested clarification from the British Ministry of Sport over commercial matters - or permits its tasteful blue/gold identity to fly besides tobacco logos on podiums within and without the EU - when the governing body's brief is purely administrative is not known, but that the FIA was seeking clarification was alluded to by a tobacco company source in a previous Weekly Grapevine on the subject in June.
Whatever, in Hungary, Renault ran full tobacco branding, and the official word is that the team will 'respect local laws', which is admirable but somehow does not mitigate against the fact that a certain level of hypocrisy surrounds Renault's major shareholder. But, then, to avoid France's laws, the team launch their new cars in Monaco in order to publicize Mild Seven.
All of which leaves Ferrari, who doggedly refuse to participate in agreements of any sort, and, as such, could hardly be expected to respect the spirit of directives issued by Brussels. Unlike BAR, who ripped off their tobacco in Hungary; unlike McLaren, who ridded themselves of West; unlike Renault, who pleaded confusion whilst awaiting clarification; unlike Jordan who pleaded poverty, Ferrari went ahead as though tobacco sponsorship discussions at the Hungaroring were conspicuous only by their absence. Of course the team ran Marlboro in Hungary - of that there was never any question, before or during the weekend.
Now comes news that Ferrari, whose 10% shareholder Piero Lardi Ferrari is a Monza director, intends applying to the Italian government for a downgrading of the Italian Grand Prix, from international sporting event to local race, thereby hoping to bypass Brussels' directive on events with pan-European interest.
Given Ferrari's political clout in Italy, they may just succeed in having the event downgraded nationally, but such a move would open yet another Pandora's Box, one the sport can ill afford as it mends bridges left, right and centre. Would the FIA be happy, for example, to accept a massively reduced permit fee, for the fee structure varies greatly? For that matter, would a British, or Brazilian or any other nationality, be permitted to compete in an Italian national event?
As from Hungary, McLaren have their striding Johnnie Walker, but Ferrari, once again, appear to be the only Johnnies marching in step.
Ferrari and the Brazilians
Rubens Barrichello's decision to depart Ferrari a year early, tellingly taken during the team's least successful season in at least seven years, points to the first tangible crack in the team's thus far impenetrable walls. Sure, aerodynamicists and electro whizzkids (and whizzmen) have come and gone, and some gone and come back, as have semi-senior personnel; sure Chief Designer Rory Byrne has long edged closer to retirement, but Rubinho is Michael Schumacher's teammate, was handpicked by the German to move over as and when required. That makes the difference.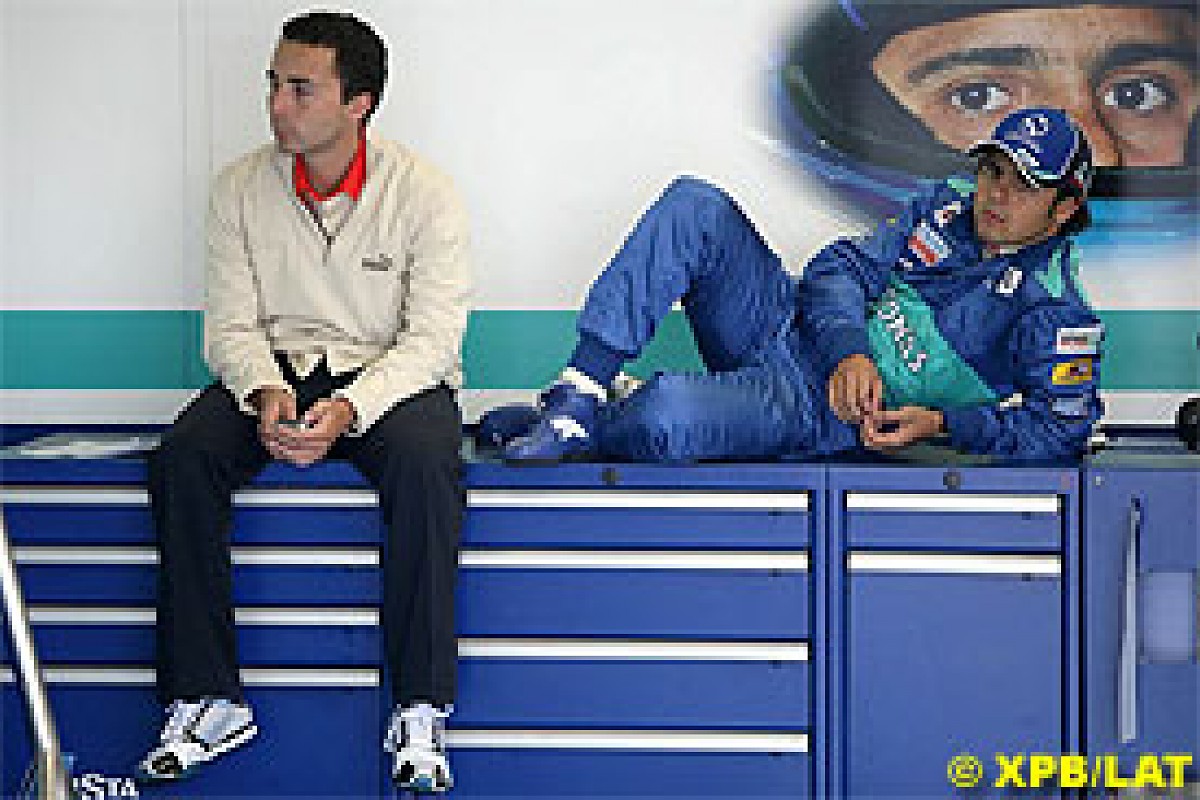 Unhappiness on Barrichello's face was clear for all to see in Monaco. In Indianapolis, where Schumacher had no racing reason to chop his teammate at the start, or, after their round of stops, at Turn One. But, Schumacher being Schumacher does these things, and Barrichello being Barrichello, in the past, accepted these things.
Now, it seems, Barrichello, after nine wins - some little more than crumbs from Michael's table, some fortuitous rather than fought-for - intends racing for his own account, and where better to do so than in company with his compatriot and old karting mate Gil de Ferran, now running the sporting side of BAR-Honda?
Brazil is, of course, a massively important market for Lucky Strike - why else was Enrique Bernoldi even considered as test driver? - whilst Honda, which, unlike traditional car companies, exists to sell engines, not vehicles, views South America as its most important market after the Asian rim. So, plenty of commercial reasons to welcome the Brazilian winner of nine Grands Prix aboard come 2006.
Then, Barrichello has experience aplenty: in F1 since 1993, he will have started 215 Grands Prix by the time he wears white overalls. As regards experience, he has learned how not to do things (at Jordan), how to build things from scratch (at Stewart), and how to do things (at Ferrari), all whilst building up to team leader of a big-budget operation - which he will no doubt become as it becomes increasingly clear that Williams are absolutely intent upon forcing Jenson Button to stick to his vows.
What, though, of the Brazilian replacing the Brazilian, so to speak? Felipe Massa has a reputation for not being as user-friendly as Barrichello, whilst being exceedingly quick, if erratic. When told of the speculation, as it was in Hungary, that Massa was heading for Ferrari as Michael Schumacher's 2006 teammate, Craig Pollock, who manages Massa's present teammate Jacques Villeneuve, grinned.
"Michael is in for a surprise, if that's the case," said the expatriate Scot, who, as founding team boss of BAR, employed the likes of JV, Mika Salo, Ricardo Zonta, and Olivier Panis. In addition to said teammates of the French-Canadian, Pollock has seen at close quarters the abilities of JV's Williams' partners Damon Hill and Heinz-Harald Frentzen. So, Massa, who has all but 'done' the 1997 World Champion at 8:5 at Sauber in qualifying this year, carries a touch of speed. But, more than that?
What of race pace? Of the eight races completed by both, Massa 'did' JV 5:3, with both scoring a highest of fourth place, so nothing much conclusive there, particularly given that hot-shot youngsters should run rings around their elders most times (compare Prost/Lauda), with elders scoring on consistency and youngsters on pace. Of course, little is known at this stage of the duration of Massa's contract, but the fact that Jean Todt's family firm manages Massa is of no handicap to the driver, who spent 2003 as tester for Ferrari. By many accounts he acquitted himself well there, having but one major accident in 30,000 kilometres - which, he swears, was due to component breakage.
The feeling lingers, however, that Massa's signing will do little to halt Ferrari's perceptible slide from a period of dominance. That he deserves a seat in F1 is clear; whether he deserves to be in red car, less so. Surely he would have been signed to an immediate race contract if, in 2003, he had shown all the hallmarks of being a future Champion. No doubt it can be argued that Ferrari enjoyed the best of both worlds - an option on the youngster whilst permitting him to receive (paid) instruction with a team powered by Ferrari engines - but his recent performances have hardly had competitor team bosses checking out his contractual situation.
Michael Schumacher has welcomed Massa aboard, but he would, wouldn't he? Maybe he knows, though, that JV is not as quick as Pollock believes and that Massa, therefore, will be no more of a threat to his position that was Rubens. After all, as long as Schumacher is at Ferrari, driver contracts don't happen without his input. And, with Massa under the Todt family's wing, discipline and user-friendliness - i.e. respect for Schumacher's status - should be no problem. Is that, though, what Ferrari requires to face a resurgent McLaren and a superbly managed Renault team?