---
By Dieter Rencken, Belgium
Autosport-Atlas Columnist
Tobacco Ban Looming
Monday, 30 May, marked No-Smoking Day; from today, 1 June, the tobacco brigade have just two months remaining before European Union legislation requires them to remove all traces of their liveries from cars competing in Grands Prix on European soil.
Strangely, though, with but 60 days to go - and, it really is 60, not 61, for the act becomes effective on 31 July, the date of the Hungarian Grand Prix, meaning all practices plus qualifying for Budapest's event may be tobacco branded; not, though, the race - uncertainty over the exact wording and intentions of the law still reigns, with some suggesting that 'clarifications' will shortly be issued by EU authorities.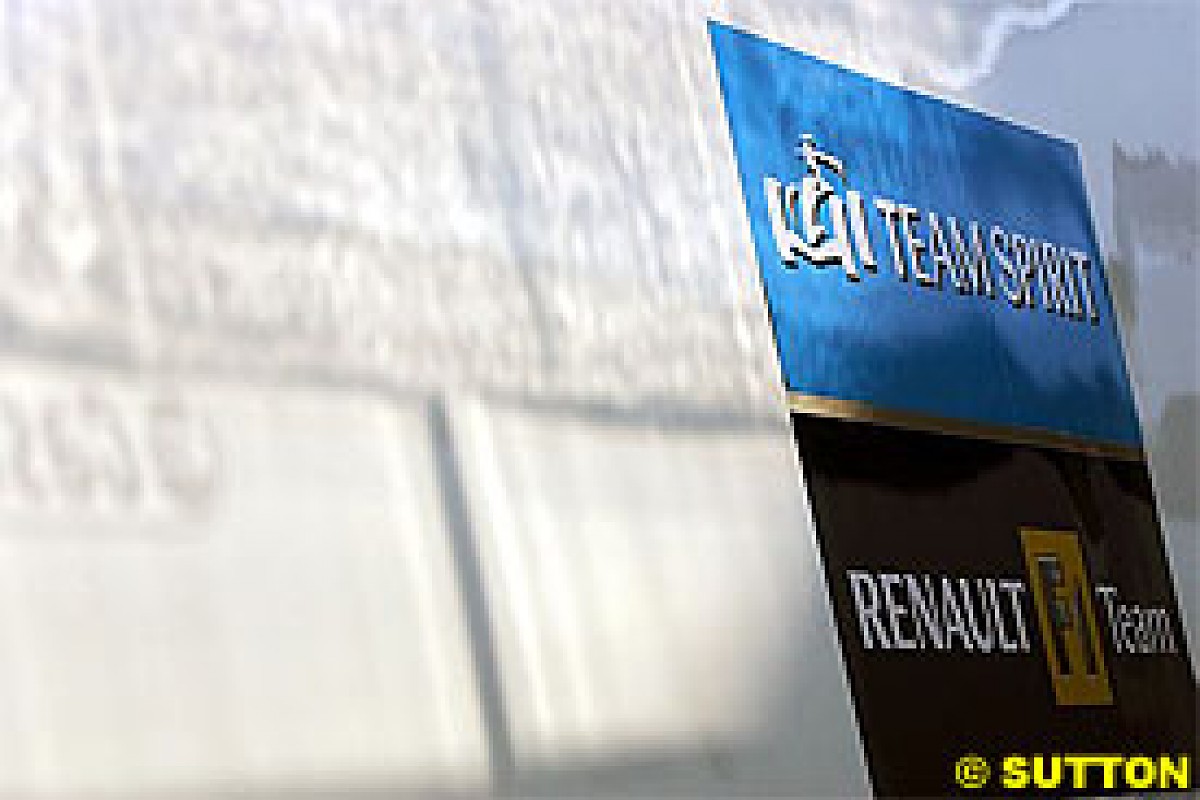 As the laws presently stands, nicotine merchants accept that tobacco branding on F1 cars will be totally banned within the EU come the end of July, but varying interpretations of the laws' intention and reach have been handed down in different countries, making it, for example, not an offence in Spain for, say, Swiss-based Philip Morris/Marlboro to brand Italy's Ferrari's finest in their livery for a battle in China, whereas British authorities could well bring personal criminal charges against directors of both companies (plus associated media channels) in the UK.
In theory, all officers and parties to tobacco images seen in the UK, regardless of where actually displayed or generated, could be prosecuted under Britain's interpretation of the Tobacco Advertising and Promotions Act 2003 (strange name for a law doing exactly the opposite), which makes provision for private prosecutions and custodial sentences for proven breaches of its restrictions, even if committed in countries outside the EU.
According to a tobacco source, who, due to the sensitivity of the matter, requested total anonymity, the situation is being discussed at stratospheric levels, with clarity being urgently requested by tobacco companies, sponsored teams and, according to our source, the FIA and Bernie Ecclestone's FOM.
"There is a good chance that changes will be made. There have been various people lobbying the UK government over the past two years because we all believe - be it Bernie Ecclestone, (FIA President) Max Mosley, tobacco companies or teams that have tobacco sponsorship - that the legislation is ill-written.
"Because on the one hand it leads you to believe that it doesn't have extra-territorial effect, whereas on the other hand it does. It contradicts itself in some areas. So, we've been seeking clarification, as have (he named teams carrying tobacco livery), as have the FIA, and they (the FIA) are confident they will actually get clarification soon on this from the Minister of Sport."
So, are the tobacco companies negotiating with the Department of Health, within whose ambit the act falls? "No, tobacco companies can hardly go and negotiate with the Department of Health, which is the body with whom this whole thing rests with, but the FIA are making great efforts at clarifying this."
What are the chances of any concessions or clarifications being granted in time, i.e. by 31 July?
"I think the government understands how serious this is. Bernie (Ecclestone) may, for example, pull the UK televisation, or he may delay transmission, so they can blur the tobacco images. He has mentioned that as an option, but whether he will do that, I don't know. But it is a possibility that the UK will receive no or delayed broadcasts whilst Germany or wherever else in the EU could see the race live with images."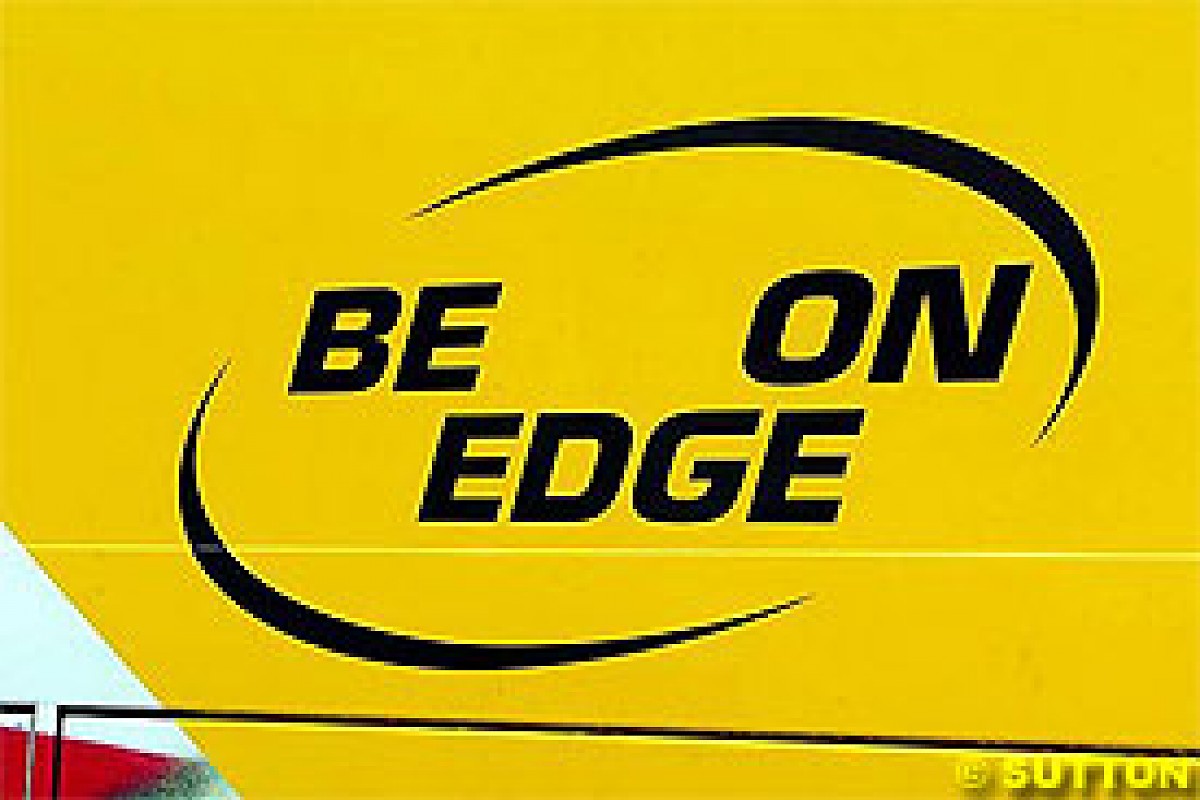 Our source believes nine (non-EU) events will permit tobacco livery in 2006 and beyond, providing sufficient cause for Japan Tobacco (Renault sponsor via Mild Seven), British American Tobacco (Lucky Strike BAR-Honda) and Philip Morris to continue their associations with Formula One. So, which Grands Prix could save the budgets of at least three teams, assuming clarifications give positive news (for tobacco companies)? In 2005 sequence, plus mooted additions:
Australia - although robustly anti the substance, the state of Victoria passes annual exemptions, and, crucially, falls outside the EU;
Malaysia - no doubts thus far;
Bahrain - a pro-tobacco clause is said to be in its FOM contract;
The United States - laws restrict brands to one form of the sport, so Ferrari banned from carrying Marlboro as brand sponsors US racing, whilst Benson and Hedges may appear on Jordan;
Turkey - not yet a member of EU, and unlikely to join for five years now;
Brazil - introducing a ban on 30/9 (hence the race on 23/9 this year), but could pass exemption;
Japan - long been a free market tobacco market;
China - passed exemption last year;
Mexico - rumoured to be joining the calendar in 2006;
Plus, of course, Ecclestone has various non-EU events on his radar...;
Flavio Briatore, boss of the Championship-leading Mild Seven Renault team agrees with our source. Speaking separately to Danish journalist Peter Nygaard during the European Grand Prix, Briatore said the team's deal with the tobacco company would not be affected by the impending legislation. "It will have no effect at all, this was always planned, and we expect to have eight or nine races with full branding in 2006."
No end of the deal between Mild Seven and the car company partially owned by the French government, which introduced draconian anti-tobacco legislation in the eighties, was in sight, he continued, and the two would continue for "just as long as we stay together."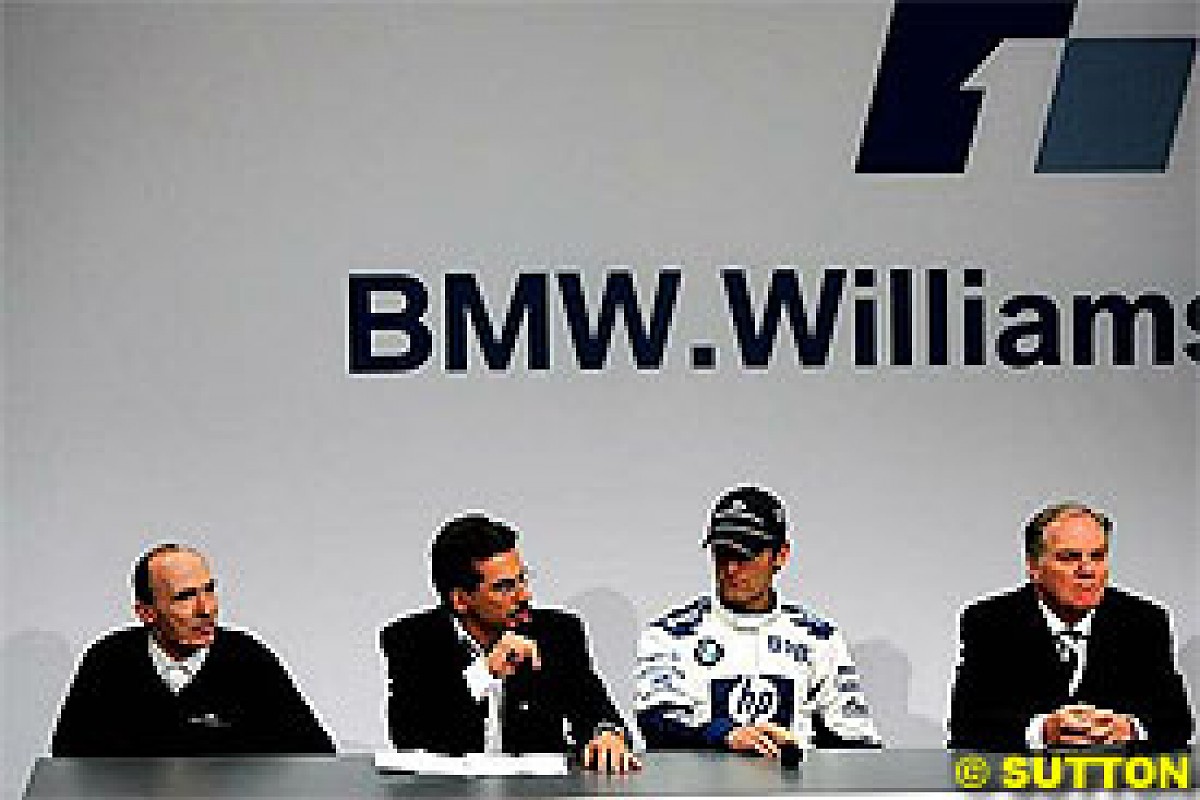 Dropping below eight or nine events per annum, though, would make it difficult for tobacco companies to justify their Formula One involvements, for 'fudge' liveries are simply not as effective as certain parties have intimated, our source said. "Consumer recognition drops by up to 85% when images are changed. We have put various identities, devices, through the lawyers, but at the end of the day brands are not going to get proper recognition, as anything that in any shape or form or colour gives any recognition to core brands, is not allowed (as British interpretations presently stand).
"But, the problem is again that certain alternate liveries are permitted in certain EU countries, but not in others. Companies need consistency, and the act does not give that. The whole thing is really typical of scripting of government legislation, where there are contradictions in different parts of the acts, not just tobacco legislation. You always end up with vagaries."
What are the chances of the government rolling discussions until the 31 July, then prosecuting transgressors?
"From what we understand from external counsel it is a criminal prosecution, and all parties to an agreement could face personal prosecutions. Worse case scenario is going to jail; best case is get some sort of fine or suspended sentence which carries a criminal record. They have been very clever in drafting it so, because if it was a corporate thing people may try to test the water and see what happens, but if it is a personal thing, people don't want to go to jail for a brand.
"They probably know that people will not test the water because the personal risks are too great. The feeling is that the first port-of-call will probably be to slap teams on the wrist, saying 'Don't do that again,' and then teams will stop doing it. But, there is a risk, however slight, that they could go in all heavy, or let you brand for five or six races to put you in a more incriminating position, and go in even heavier. It's all a public muddle...
"And British teams (think BAR-Honda and Jordan, for McLaren and West seem certain to split, with Johnny Walker taking over the tobacco company's exposure areas) are first in the firing line, even if all tobacco-sponsored teams are potentially breaking the law, for it is unlikely, unprecedented for the Director of Public Prosecutions to extradite foreign nationals before prosecuting domestically first.
"So, I think the non-British teams are more relaxed than the rest because they can afford to play a waiting game and see what happens. But they are still nervous."
During the European Grand Prix, Marlboro experimented with revised 'bar code' liveries on Ferrari's trucks and uniforms in place of the white patches previously used, so seem to be preparing for all eventualities. The cigarette company let slip it intends partnering the team for at least the next five years, and, with Renault and Mild Seven heading for success this year and the largest shareholding in BAR-Honda belonging to BAT, tobacco liveries seem set to be visible in the most EU countries for many seasons yet.
Whether, though, UK fans will see uncensored, real time broadcasts from Hungary, if at all, could lie in the hands of procrastinating medical bureaucrats seemingly hell-bent on 'banging-up' - a rather inelegant phrase applied in F1 circles since the Spanish Grand Prix - all who dare to market a totally legal product.
BMW, Williams and the Future
The strangest rumour circulating in Germany last weekend was that Williams, due to be dumped by BMW once the Bavarian company had purchased Sauber, would run with Toyota engines, badged 'Lexus'.
The rumour made for good headlines, and no doubt gave its originator much satisfaction, but a little analysis suggests that far from splitting with its contractually-bound engine supplier, Williams, said to be smarting over the possible take-over of Sauber by BMW, would be best served by hanging in there. After all, why split with a company whose products have powered you to pole position, two seconds and a third in two races?
But, Nick Heidfeld's pole and his second second place in a week were still far in the future when the rumour started, making such a switch even more unlikely in retrospect. BMW, as signatory to the Grand Prix Racing Championship, is obliged in terms of the rebel series' aims, to eventually supply two teams (at least), and, whilst occasional bad blood may flow between Grove and Munich, the fact remains that Williams provide the company with performance benchmark which could prove crucial should the rumoured purchase of Sauber go ahead.
As proven by Michelin, performance benchmarks are vital in F1, and BMW would be foolish, to say the least, to dump Williams ahead of any deal, outright purchase or purely supply, with the Swiss outfit. How would it, after all, know where to seek performance deficits?
And, should any deal be done, longer-term measures are equally crucial, for, as proven by Renault, take-over to Championship lead takes minimum five years to achieve, assuming all building blocks to be in place first. Plus, BMW has capacity for two teams, and, with even longer-life engines said to be on the horizon, further production capability will surely free up. Finally, why not double up on chances of success, in the short term at least.
Williams, too, would be crazy to seek an out, regardless of any possible smarting in its boardroom over BMW's extramural dealings. Ferrari have proven that technical stability is vital to success in F1, so disrupting engine supplies just as the red team go through their period of instability - overlooked in all the Ferrari analyses doing the rounds is that F2005 is not Rory Byrne's brainchild - would be akin to corporate and Championship suicide.
Linked to Williams' relationship with BMW are various budgetary advantages, not least the compensation paid to the team for their blue/white livery and BMW.Williams naming rights. Then, the likes of Allianz and MAN provide support, not least through BMW's connections. Those sponsors could well prove difficult to replace, particularly whilst unease over the sport's future prevails.
Finally, why would Toyota, on the brink of success in their own right after spending zillions in a quest for corporate glory, risk being beaten by a 'garagiste' using engines badged upmarket of Toyota's run-of-the-mill products at a time when spare engine supply capacity is committed to a Jordan team posing no competitive threat whilst paying for the privilege?
The Japanese company, after all, is not in Formula One to promote specific brands, but rather to further its global image. The F1 operation is an off-shoot of Toyota (corporate), competing on behalf of Toyota (passenger and LCV vehicles), Lexus (upmarket and RVs), Daihatsu (urban vehicles), Scion (youth and fun cars) and Hino (heavy trucks). Why disrupt carefully formulated marketing strategies - epitomised by F1 branding totally differentiated from product logos - merely to supply a major competitor sitting just one point adrift in the Constructors' Championship?
John Howett, President of Toyota Motorsport GmbH, was bemused by the rumour. "No truth in it at all, we have not spoken to anybody at Williams," he said. "But, we are moving towards agreement with Jordan to extend their contract." A spokesperson for the yellow team admitted that to be the case.
But, Honda, with whom Williams won three titles in the mid-eighties, has spare capacity, and, like BMW and Toyota, committed themselves to two-team engine supply, and could assist Williams if called upon to do so. If forced to seek an alternate engine supplier, Sir Frank may still be calling Japan.