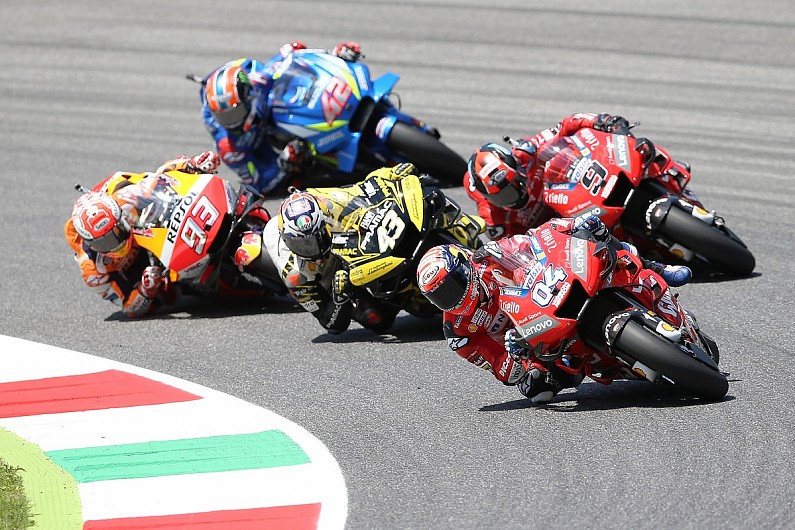 The MotoGP season has been delayed until mid-June at the earliest, after the Italian and Catalan Grands Prix were officially postponed on Tuesday.
The coronavirus pandemic, which has infected well over a million people worldwide as more countries begin to hit the peak of the outbreak, has played havoc with the MotoGP calendar.
After the opening round of the season in Qatar was cancelled due to the increased travel restrictions in the country, the subsequent rounds in Thailand, America, Argentina, Spain (Jerez) and France were postponed.
With Italy one of the hardest hit countries in the world, the May 31 Mugello race was not expected to go ahead, while the postponement of Spain's Formula 1 round in Barcelona made MotoGP's Catalan GP also look unfeasible.
In a statement released by MotoGP's governing body the FIM, it confirmed Mugello and Catalunya - where retired three-time champion Jorge Lorenzo was set to make a wildcard return for Yamaha - have been officially postponed.
Yamaha is yet to comment if Lorenzo's wildcard outing will be rescheduled.
As has been the case since Jerez's postponement, a new calendar has not been issued as both the FIM and Dorna Sports wait to see how the current virus situation plays out.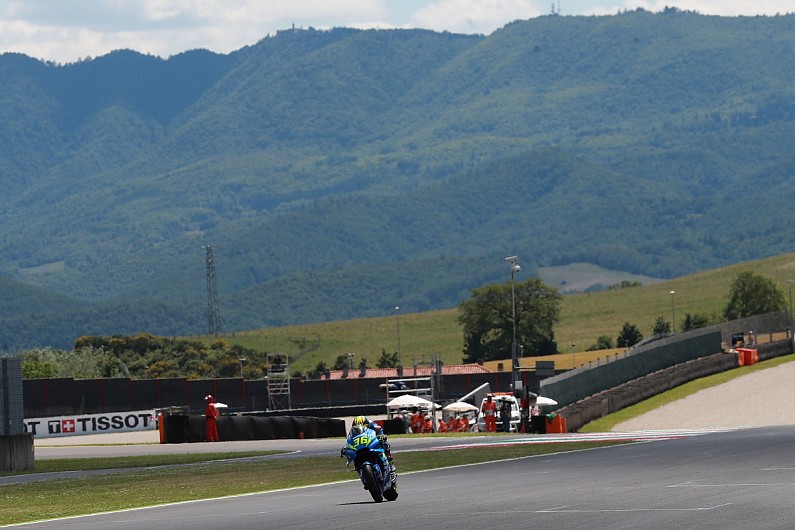 The statement read: "The FIM, IRTA and Dorna Sports regret to announce the postponement of the Gran Premio d'Italia Oakley and Gran Premi Monster Energy de Catalunya, which were set to be held at the Autodromo del Mugello from the 29th to the 31st of May and at the Circuit de Barcelona-Catalunya from the 5th to the 7th of June, respectively.
"The ongoing coronavirus outbreak has obliged the two events to be rescheduled.
"As the situation remains in a state of constant evolution, new dates for these Grands Prix, as well as the recently-postponed French and Spanish GPs, cannot be confirmed until it becomes clearer when exactly it will be possible to hold the events.
"A revised calendar will be published as soon as available."
Pending calendar changes, the earliest MotoGP 2020 could start will be the German Grand Prix at the Sachsenring on June 21.
Last week, Dorna CEO Carmelo Ezpeleta said he'd be "delighted" with a 10-round season later this year - but said a total cancellation of the year had to be "contemplated".
However, Ducati boss Paolo Ciabatti told Autosport that finding 10 countries able to host races would be difficult and instead suggested finding five and holding two races on each circuit.
Last week, Dorna announced its €9.075million financial aid package to help all satellite MotoGP teams - as well as KTM - and all Moto2 and Moto3 squads weather the current financial storm they face over the next three months.
Autosport has produced a standalone special magazine to celebrate our 70th birthday. All current print subscribers will receive a copy for free. To order your copy of the 196-page Autosport 70th Anniversary issue, please go to: autosport.com/autosport70th