Penske has admitted that Supercars champion Scott McLaughlin could make his IndyCar race debut in 2020, following his successful first test at Sebring on Tuesday.
McLaughlin tested a Penske-run Indycar at Sebring and lapped just one second slower than the pacesetting time of 52.3 seconds set by Indy Lights champion Rinus Veekay for Ed Carpenter Racing.
McLaughlin completed a total of 140 laps for Penske and team president Tim Cindric said it was a "successful" outing because the "learning curve was going to be pretty steep" as McLaughlin ran without a team-mate for reference, and the IndyCar squad was running with the aeroscreen at Sebring for the first time.
Cindric, who also praised McLaughlin's long-stint consistency, told Autosport that Penske is now hoping to add McLaughlin to Penske's line-up for the Austin 'Spring Training' test on February 11-12, with the view to placing the 26-year-old in fourth entry at a race in 2020.
"We haven't finalised whether we're going to be able to run Scott at COTA or not, so we're still working on that," Cindric told Autosport.
"IndyCar won't let just anyone show up to an open test without a commitment to running somewhere else.
"So that depends on if we can put something together in time for that test or whether there'll be something else, another opportunity.
"We're still trying to figure that out, but the first step was to go to Sebring.
"We've checked Scott's schedule to see if the COTA open test is a possibility or not, and yes, it is from that standpoint, but from the final decision standpoint, we still need to figure out that part of it.
"It comes with the caveat of knowing that we're going to enter him in a race at some point."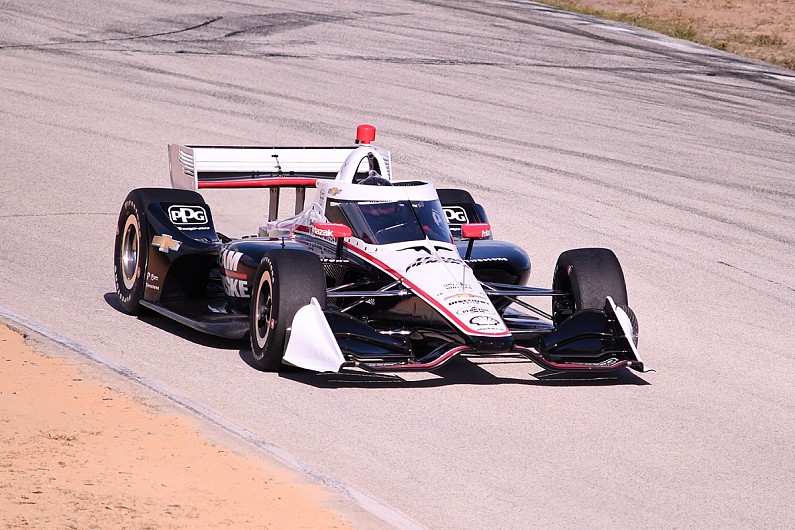 A potential race for McLaughlin could be the Indianapolis road course race on May 8-9 as it does not clash with Supercars or the IMSA SportsCar Championship.
The lack of IMSA racing is essential as any extra Penske entry would be staffed by personnel from Penske's sportscar squad, including race engineer Jonathan Diuguid, who ran Helio Castroneves when he was in IndyCar full-time. Diuguid was also present at McLaughlin's Sebring test.
It had long been assumed that McLaughlin's desire to race in America would lead him onto the NASCAR ladder, with team owner Roger Penske receptive to the idea.
But Cindric explained that "when we looked at the IndyCar schedule and the Supercars schedule, and the time it takes to become a top-tier driver in IndyCar compared with NASCAR, open-wheel became maybe more appealing".
He added: "That was interesting for all of us because there are more possibilities for doing a parallel programme [with Supercars]."
Cindric explained that he had also spoken to four-time Indycar champion Dario Franchitti over the possibility of McLaughlin making a switch.
Franchitti, who like McLaughlin has roots in touring car racing, switched from the DTM to Indycar in 1997 and went on to add three Indianapolis 500 wins to his Indycar titles, as well as undertaking a difficult spell in NASCAR.
"He [Franchitti] has a good understanding of a potential career path for a guy like with a touring car background," said Cindric.
"The feeling is that a top driver should be able to get on top of IndyCar sooner because of the data that's available, so long as they have good team-mates to draw from.
"Dario and others agreed that someone of Scott's calibre would be better off going straight into IndyCar rather than looking at lower-tier open-wheel formulas.
"And as you know, a lot of drivers have tried hopping into NASCAR and being successful and had some struggles.
"And Dario is one of those guys so it was good to have that conversation to check we were approaching it the best way we possibly could.
"But of course Scott's got to also think about whether he wants to change careers.
"That doesn't mean there's necessarily an opportunity but if there's an opportunity to try this or that without being fully committed, that's a lot better than just jumping off the cliff."