Will Power says he wants IndyCar to revert to its previous push-to-pass system.
Penske's Power finished second to points leader Alexander Rossi at Long Beach last weekend after failing to make an impression on the Andretti driver in a nine-lap sprint to the flag after a caution, even with substantially more push-to-pass available.
IndyCar's push-to-pass system was introduced in 2009 and was most recently tweaked in '17 to give drivers a time allowance instead of a number of uses.
The decision was made so that drivers could abandon a passing attempt mid-flow without wasting additional seconds of boost. But following his chase of Rossi, Power said he preferred the older system.
"That was just absolute driving as hard as I could go," he said. "On the restarts, I couldn't get close.
"I think the Penske car had better top end, but their [Rossi's Andretti-Honda team's] drive out of the hairpins was really good.
"I thought I might have a chance, but the thing with this push-to-pass system is you can use two or three seconds and really look after it out of each corner and you get almost the same benefit as using it all the way down the straight.
"The big benefit is through the first few gears and that's only three seconds.
"I think they should go back to 10 hits only and then you would see some passing."
IndyCar has previously considered scrapping the push-to-pass system because the 2018 universal aerokit-equipped cars allow drivers to follow other cars far more easily than the previous manufacturer aerokits did.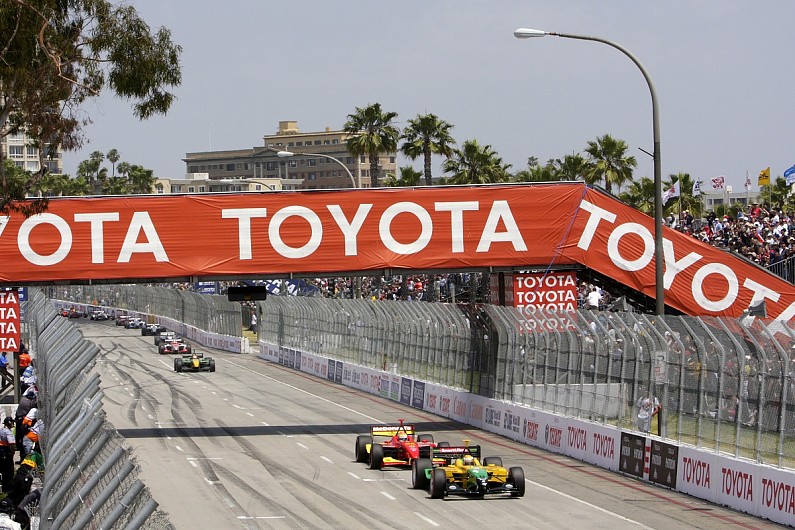 The new aerokit has won universal praise from drivers, and Power said the 2018 car is the best he's driven since the Champ Car era.
"Physically [it's] not quite as physically as hard [as previous cars], but you're just on the wheel so much more," he said.
"You're brushing the wall all the time because it's just sliding a lot more. [It's] way, way better.
"I enjoy this car the most since Champ Car, honestly. That's kind of what it reminds me of.
"We've been talking about taking downforce out, and they've done it.
"When you think about the short oval when we raced at Phoenix, you're actually braking there, and we haven't braked in an oval probably since CART days.
"It's exactly the right direction. You can follow closer, and it's more about the driver."