IMSA SportsCar Championship team Scuderia Corsa will enter the 2018 Indianapolis 500, running Oriol Servia in collaboration with Rahal Letterman Lanigan Racing.
It will be the fifth time Servia has raced for RLLR at Indy. He started on the front row for Newman/Haas in 2011, but took his best result in the race with fourth for Panther/Dreyer & Reinbold Racing in 2012.
Giacomo Mattioli and Art Zafiropoulo's Scuderia Corsa team has clinched the last two IMSA GT Daytona class championships with its Ferraris, and also won Le Mans in the GTE-Am class in 2016.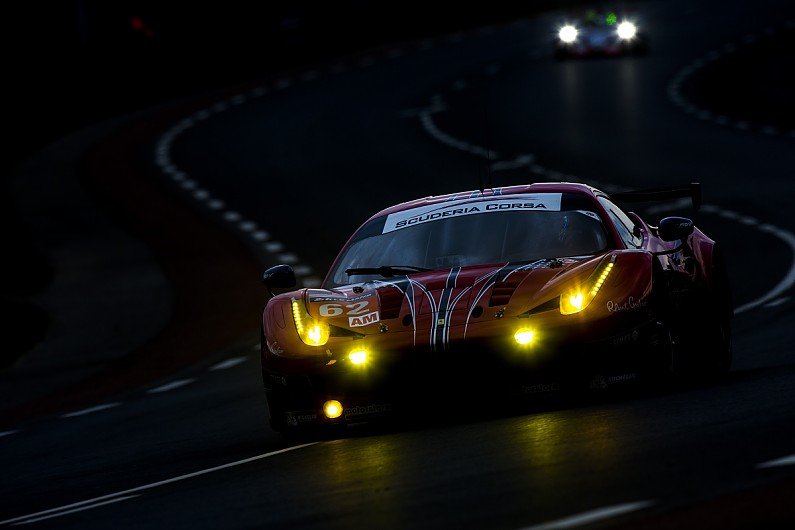 "It is an honour to compete at the 'Greatest Spectacle in Racing'," said Mattioli.
"To be a part of this great racing heritage and tradition is something I always envisioned for Scuderia Corsa and running across the yard of the bricks this year is a thrill.
"I am excited to be partnering with Bobby Rahal and Rahal Letterman Lanigan Racing, such an outstanding and established team, as well as having veteran IndyCar series driver, Oriol Servia, onboard."
Servia's Corsa entry will be RLLR's third car at Indy, alongside full-season drivers Graham Rahal and 2017 500 winner Takuma Sato.
"I am very pleased we were able to come to an agreement with Giacomo Mattioli for Scuderia Corsa's first effort in open-wheel racing in the United States," said Bobby Rahal.
"Scuderia Corsa has a very successful track record in sportscar racing and Giacomo's success in the retail automotive marketplace is well known.
"And it goes without saying that we are very pleased to have Oriol back with us for our fifth Indy 500 together.
"He brings a lot of talent to the programme and I have no doubt that together with Graham and Takuma we are going to have three very strong entries for the Indy 500."