McLaren CEO Zak Brown believes Stoffel Vandoorne would be an ideal signing for Red Bull's junior Formula 1 team Toro Rosso.
Vandoorne is a free agent for 2019 after McLaren announced it would part company with the Belgian at the end of this year, later revealing he would be replaced by Lando Norris, but his options of staying in F1 appear to be limited.
Brown said Vandoorne would be a natural fit at Toro Rosso, which will lose its lead driver Pierre Gasly to the main Red Bull team and is not committed to retaining Brendon Hartley.

Why Red Bull should sign F1's 'worst' driver
A lack of eligible Red Bull juniors for 2019 means Toro Rosso is edging closer to re-hiring Daniil Kvyat, who was released from the programme last year.
Asked about Vandoorne's F1 prospects, Brown said: "I definitely think he's a Formula 1-calibre driver, and if I was Toro Rosso, you have two open seats or you appear to have two open seats, I'd put Stoffel in in a heartbeat.
"Stoffel's an outstanding race car driver. Ultimately, we look to the future and Lando's a future star.
"I think in a different environment Stoffel may excel more with a better race car."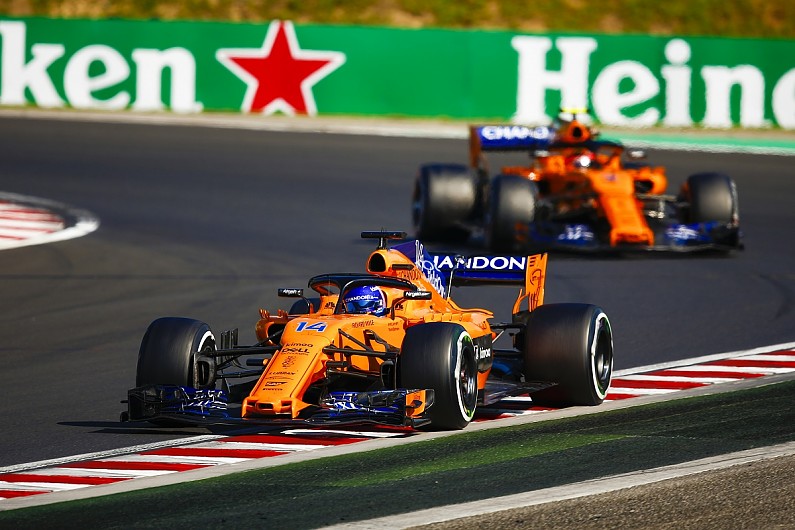 Vandoorne has been roundly outperformed by double world champion team-mate Fernando Alonso in his two full seasons at McLaren, during which the team has struggled with an uncompetitive package.
"I think we've had a very poor car for two years," Brown conceded.
"Someone like Fernando can adapt quicker, he's got so much experience.
"Stoffel was very close to Fernando, A lot closer than, as Fernando commented, some other team-mates.
"If I look at those [Vandoorne's] debut races, besides Bahrain [in 2016], which was an impressive debut, but in the 2017 season he was going to racetracks and losing practice sessions, and I'm not sure he ever got the opportunity to get into a groove.
"And when you have a team-mate like Fernando, who can draw on all that experience and is recognised as the best guy or one of the best guys out there, Fernando's going to adapt to that situation [better]."
Asked whether he would phone other F1 teams in an effort to help Vandoorne remain on the grid, Brown said: "Yeah, I already have, and anything we can do to help Stoffel we will help him in a heartbeat, we consider him family, he's been outstanding to work with.
"Hopefully he remains in Formula 1, he deserves to, but we have some racing activities that you guys know that we are reviewing, and I wouldn't hesitate to keep Stoffel within the McLaren family if there was a seat available and he had a desire to race there."