Retired Formula 1 driver Felipe Massa says his former team Williams's 2018 challenger looks "more aggressive" than its predecessor.
Massa raced for Williams for the past four years, taking podiums in 2014 and '15 before the team's form declined and it slipped from third in the 2014/15 constructors' championships to fifth for the last two seasons.
Next year's Williams will be the first that chief technical officer Paddy Lowe will have an influence on and Massa says visually, the changes are significant.
"I saw the new car in the windtunnel and I saw so many changes that it looks quite interesting," Massa told Autosport.
"Everybody is working. Maybe you get to the first race and everybody has so many different changes and everything in the car.
"The car looks a lot more aggressive. It looks a lot more different so I believe maybe they can improve."
Williams could not compete with Force India in the battle for fourth in the constructors' championship last season and with Renault and McLaren expected to be stronger in 2018, Massa knows Williams will have a fight on its hands.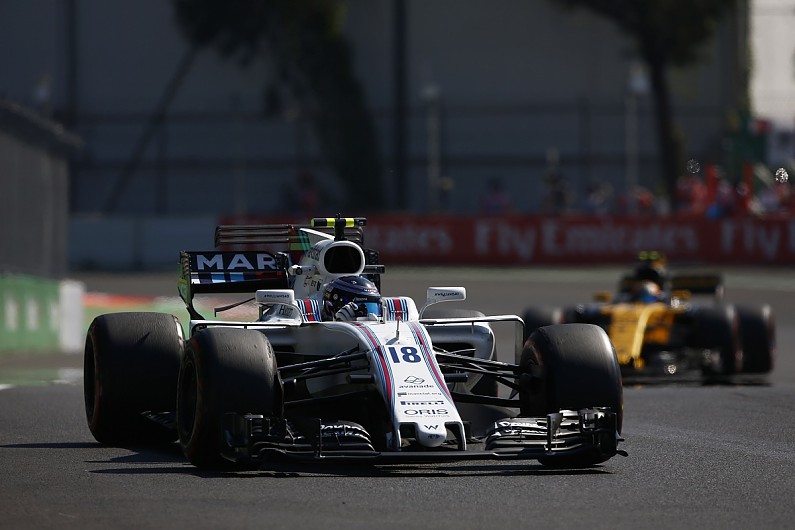 "You will have Renault that will improve," he said. "You will also have McLaren so we need to see how much it can be, this improvement.
"I need to see also what the drivers can do but I believe maybe the team can have a better car compared to what we had until now."
Lowe says there is progress being made on the 2018 car, but he expects a very busy period until the first pre-season test starts on February 26.
"People are very busy with the car," said Lowe. "There's lots of work to do and some things are a bit late unfortunately.
"So people are going to have to really work very hard in the next two months.
"But there is some good work going on and we hope to make a big improvement compared to the 2017 car."