Valtteri Bottas's performance in the Brazilian Grand Prix was "embarrassing" and the level of a "number two" driver, says 1997 Formula 1 world champion Jacques Villeneuve.
Bottas claimed his third pole of the season at Interlagos but was passed by Sebastian Vettel into the first corner and failed to reclaim the position.

GP ANALYSIS: The year-long weaknesses that cost Mercedes victory

He crossed the line 2.7 seconds adrift of Vettel but only 2.7s ahead of Mercedes team-mate Lewis Hamilton, who started from the pits and came through to fourth.
"It was a great drive from Vettel, he won it at the start," Villeneuve told Autosport. "He was aggressive.
"When you see what the Mercedes was capable of, you just have to look at Lewis and Bottas wasn't up to pace. It's embarrassing for Bottas.
"Lewis finished around three seconds behind him when he started from the pits.
"It's embarrassing. He simply is not on the pace of Hamilton. It's been like that all year. That's his level. Which is a good number two."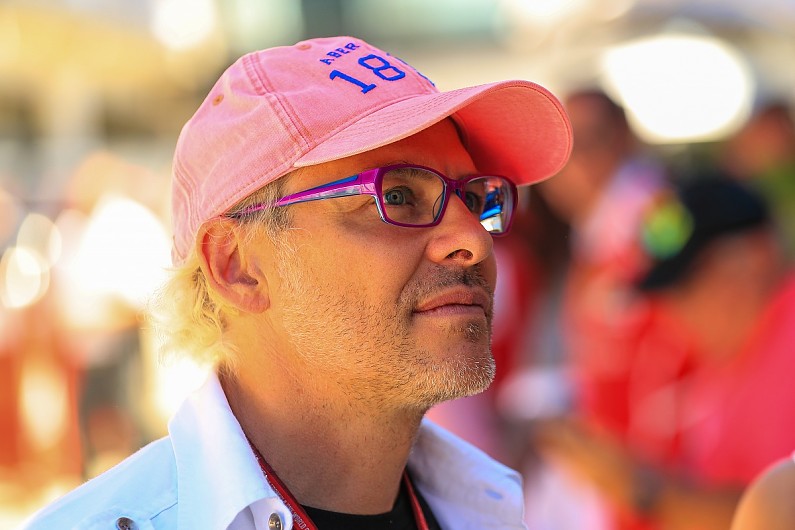 Bottas admitted he lost the race by getting a poor start and letting Vettel beat him to the first corner, but felt there had been little to choose between Ferrari and Mercedes on Sunday.
"Pace-wise, it was very, very close," said Bottas, who trails Vettel by 22 points with 25 remaining in the battle for second in the drivers' standings.
"We were trying to put a lot of pressure on Seb and trying to keep up, get close, especially around the pitstop.
"Once I was getting a little bit closer we decided to stop, trying to undercut but it was not quite enough.
"I got pretty close after he came out from the pits but just not quite enough to try to overtake.
"So, yeah, definitely disappointed after a good day on Saturday, and obviously not so good for me on the battle we have for the second place of the championship.
"He's got quite a good lead now so we need some miracles in Abu Dhabi."