Williams will evaluate Robert Kubica and Paul di Resta's potential for its available Formula 1 seat with tests in a 2014-spec F1 car between the next two grands prix.
Williams has become the most coveted seat left on the F1 grid for 2018, with the team having received enquiries from several drivers and made its own contact with others.
It had slimmed its shortlist of drivers to partner Lance Stroll for 2018 down to three - Kubica, Felipe Massa and di Resta - but it is believed Pascal Wehrlein is also now in the frame.
Williams plans to run Kubica in a 2014-car, which has been used by Stroll for circuit familiarisation during last season and at points this year.
He will complete a one-day test at Silverstone and another at the Hungaroring - where he drove a 2017-spec Renault for a day during in-season testing in August - between this weekend's Japanese Grand Prix and the following race in the United States.
Renault ran out of time to do further testing with Kubica when Carlos Sainz Jr, who the team had chased since last year, became available.
Williams is now picking up the baton with a more targeted testing programme planned as it feels Kubica could be the top-line driver to maximise the potential of its car in 2018.

Will Kubica make an F1 comeback? Discuss on the Autosport Forum
Di Resta will also get a test in the 2014-spec Williams this month, as the team continues to evaluate his potential for a race seat next year.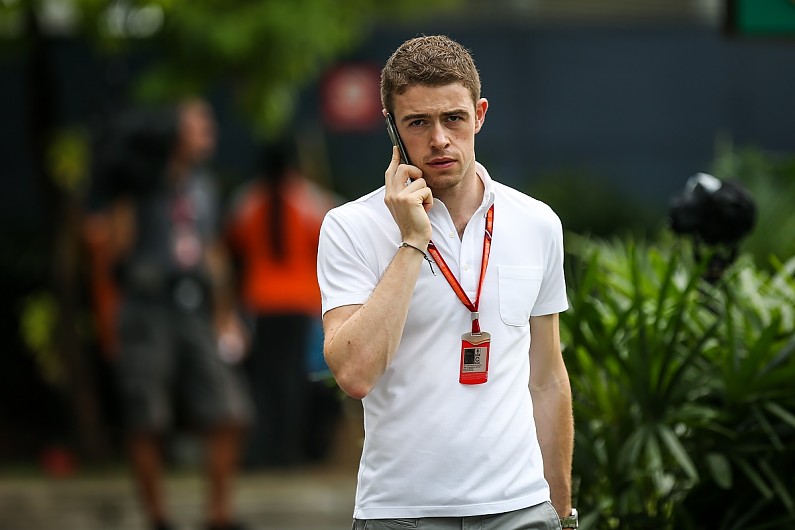 He has been pushing for a return to a full-season race seat for the first time since 2013 after a strong performance as Massa's stand-in in Hungary.
Sources suggest Massa remains in contention to keep his seat next year, with Williams grateful for him stepping in at short notice to replace Valtteri Bottas.
It is understood the team sees Massa as a known quantity who may prove a better option than di Resta, depending on the outcome of the tests.
Wehrlein has also become a contender, with Mercedes believed to be pushing to place him at Williams as opportunities for a grid slot next year become increasingly limited.
Williams ideally needs one of its drivers to be over the age of 25 as part of its arrangement with title sponsor alcohol brand Martini, and that appeared to rule out 22-year-old Mercedes protege and Sauber driver Wehrlein.
While that remains the case, and Wehrlein sits fourth on Williams's list, it is believed there could be some room for negotiation on the issue should the team decide he is the best option to partner Stroll.
Williams's senior management is in no rush to make a decision, but it is understood they would like to be able to announce the complete line-up before the end of the season.