Felipe Massa believes the Williams Formula 1 team is split over whether to keep him for 2018.
Massa reckons Williams engineers favour him but suggested other factions might not.
"The team knows 100% my points to stay another year," he said.
"I was always a professional driver, and I stay and I will finish as a professional driver, like I started my career.
"That's the most important thing for me. The team knows what I can give.
"I would say definitely I have all the people that understand about motor racing on my side inside the team - engineers and everything. That's what counts for me.
"Then you have some other decisions which are not depending on the talent of the driver, or what you can give to the team on the driving point of view."
Asked if he meant that elements in the team management did not want to keep him, Massa replied: "To be honest I'm just saying what I know, what I believe, and definitely it's not the engineers who decide.
"The people in the management have their own way to decide, which hopefully is in the right direction as a top team."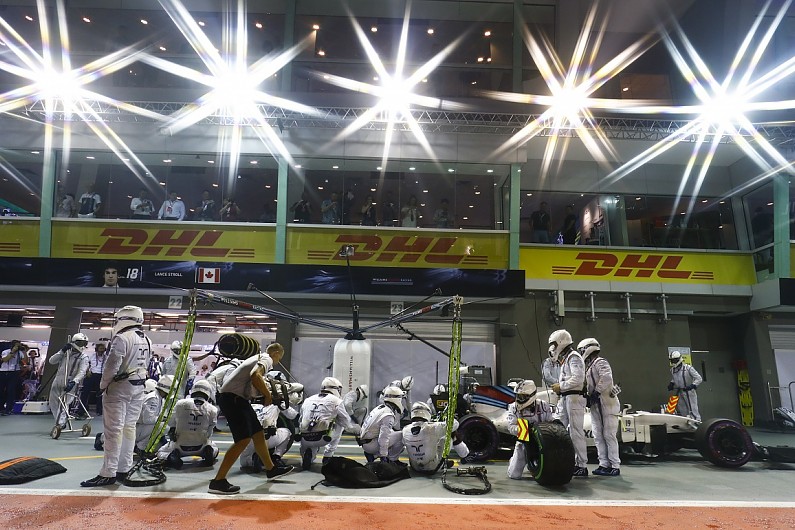 Autosport understands Williams is choosing between Massa, reserve driver Paul di Resta and Robert Kubica for its second seat alongside Lance Stroll next year.
Massa has already made clear he would like Williams to make an early commitment if it wants to keep him.
"I'm totally motivated to carry on another year," he said.
"I'm staying if the team really wants to have me as a professional.
"And I'm quite relaxed. If I stay here next year I'm sure I will do the best I can.
"But if not, I'm relaxed to find a different way of life as well.
"I will not wait until December. To be honest I don't put a timeline on it, but I hope it will be in the next weeks.
"I don't want to arrive maybe at the last two races not knowing about my future."
He is confident Williams is set for a stronger 2018 season.
"I want to have definitely a better car, I want to have opportunities to fight and to improve in the right way," said Massa.
"From what I saw of the development from now on to the next year, I believe it can be different.
"The last three years we've seen how the car started and how the car finished.
"It was not great. It was like going backwards, not to the front.
"I believe maybe next year can be different to what I saw until now, apart from 2014."