Grid penalties for engine or gearbox infringements keep costs down and allows for a more level-playing field in Formula 1, says Force India chief operating officer Otmar Szafnauer.
Ross Brawn said ahead of the Italian Grand Prix weekend that F1 chiefs are pushing for an end to grid penalties because the system has got out of control.
In Italy, nine of the 20 drivers had penalties, following engine or gearbox changes, meaning the grid looked dramatically different to the final qualifying result.
"If we had an unlimited amount of money, I'd agree with Ross," said Szafnauer.
"Let everyone spend what they want. Then it's a whole different formula.
"But you can't say we have to control costs but not have this kind of stuff because they are incongruent, those two statements.
"We have to remember why they are there and one of the reasons was cost saving.
"In the old days, before we had a set number of engines per driver you can use, you could use one engine per race and that cost a lot of money.
"Next year we go to three engines per driver. How do you remove the incentive to say 'well I don't care if it's three, I have the money to spend so I'll do six?'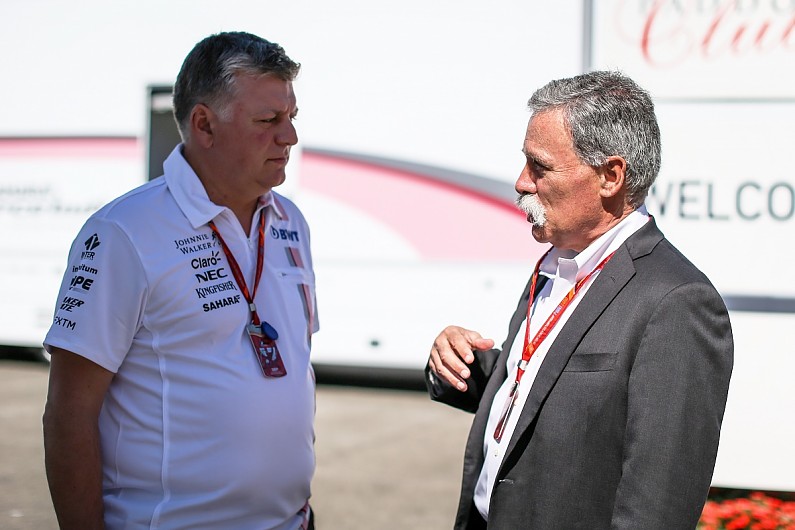 "One way to do it is grid penalties. they remove the incentive to spend money on engine development.
"If there is a better way to do it, I'm all for it. When the rules were written, that was the best way."
Despite the frustration from fans, Force India technical director Andy Green believes the mixed grid created by the penalties ultimately provided an entertaining race.
He said: "What is wrong with having grid penalties and mixing the grid up?
"It's something we always talk about, trying to make a better show.
"You've just had it and now everyone is complaining the grid is mixed up.
"Make your mind up guys. What do you want?
"Who won driver of the day? [Daniel] Ricciardo [who started 16th and finished fourth at Monza].
"Where did he start? Towards the back with grid penalties.
"It was the best drive this afternoon. Tell me that is wrong. I don't think so."
Autosport has produced a standalone special magazine to celebrate our 70th birthday. All current print subscribers will receive a copy for free. To order your copy of the 196-page Autosport 70th Anniversary issue, please go to: autosport.com/autosport70th