Lewis Hamilton believes Mercedes' 2017 Formula 1 car "looks a thousand times better than everyone else's", leading to it being positioned as the team to beat again this year.
The reigning world champion team set the pace on the first day of testing under F1's new rules, with Hamilton edging out Ferrari's Sebastian Vettel.

GARY ANDERSON: Why F1 should fear the new Mercedes

But Hamilton believes it is natural that Mercedes is considered the target for everyone else given its recent history in F1.
"Firstly, people always want to big you up at the beginning of the season," said the three-time world champion.
"Two, we are world champions, and three, our car looks a thousand times better than everyone else's - so that would be expected.
"We're still a solid team, we're the team to beat - in terms of we are the champions still.
"But we have a lot of work ahead of us, as does every other team, so we just try to focus on our job and do the best we can."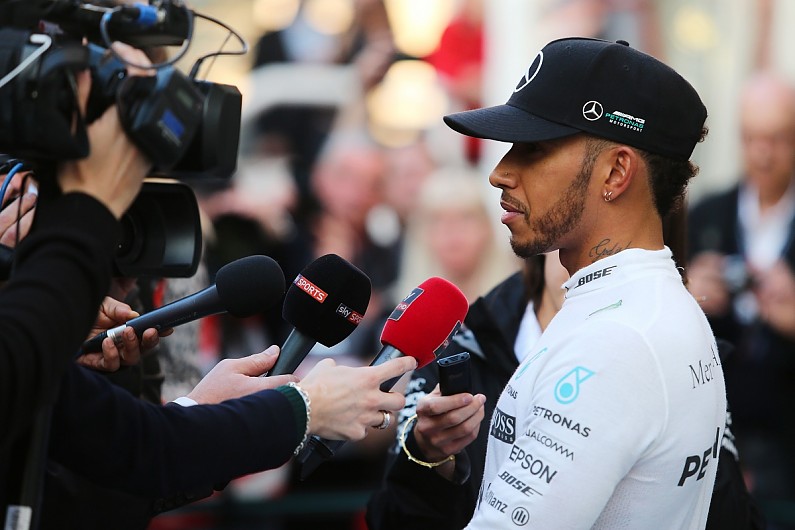 Hamilton said Mercedes had not started trying to extract performance from its W08, with the opening day focused on gaining mileage.
"It's been a good day, a positive day for the team, lots of laps, lots of information that we've gained so we can try to improve the car," he added.
"It's day one, so we've not done any work to get the balance perfect.
"Today is really just about ticking off the list, all the checkpoints with the car, and getting mileage for reliability.
"In the days to come we'll start to improve the car."
Hamilton's new team-mate Valtteri Bottas, who replaced world champion Nico Rosberg over the winter, said speed was irrelevant for Mercedes on the opening day.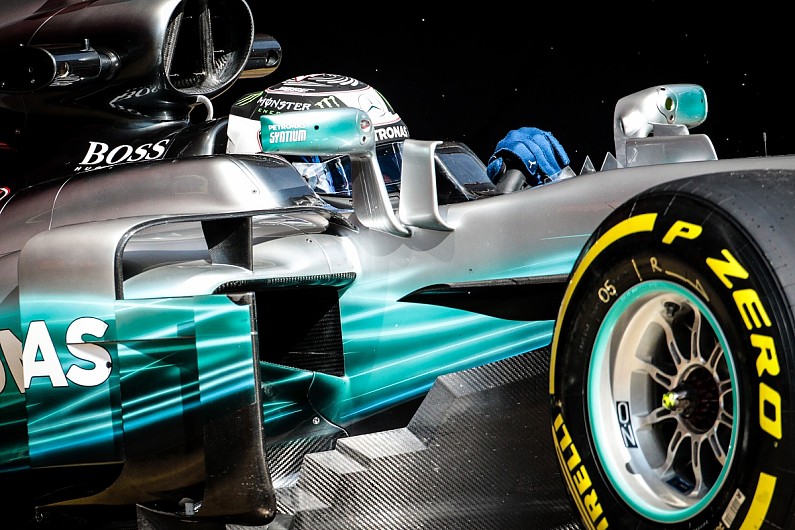 "The lap time we don't really care about - we are doing the lap count and mileage," said the Finn, who completed 79 laps in the morning before handing over to Hamilton.
"We are doing quite a bit of mechanical tests and just checking systems really - do long runs, trying to get information.
"If we are going to face any issues with the car, it's better to do it here than in Melbourne [at the first race].
"We did more than a race distance, which is good for the first morning, and everything was working good.
"In the second week, it's going to be much more interesting in terms of where we are compared to the others."