Haas has confirmed Kevin Magnussen and Romain Grosjean will drive for its Formula 1 team in 2017.
Magnussen replaces Esteban Gutierrez, while Grosjean remains at the American outfit for a second season.
The Dane confirmed he was leaving Renault ahead of this weekend's Brazilian Grand Prix, after deciding a deal to remain with the French manufacturer "wasn't good enough".
He will switch to Gene Haas's outfit on a multi-year agreement.
"From the time we began looking at drivers, Kevin Magnussen was always on our shortlist," said Haas.
"He's accomplished a lot in a very short period of time, and we feel like he can accomplish a lot with us.
"Our second season will bring a new set of challenges, and we feel that pairing Kevin with Romain will help us develop our new car and continue our growth."
Magnussen has scored 62 points in 38 grand prix starts in his career so far, and leaves Renault for Haas after a single season with the French manufacturer.
"I'm confident in my abilities as a Formula 1 driver, but I'm also very confident of what Haas can do in its second season, and every season thereafter," Magnussen said.
"Gene Haas has come into Formula 1 with a strong vision and a different way of doing things. He's making it work and work well."
Grosjean has been impressive this season, scoring all 29 points of Haas' points, including a points-finish on debut.
"A little more than a year ago I made my decision to join and it was absolutely the right decision.
"I'm very proud to be a part of the team's development and am very happy we can continue to grow and achieve more success in the years ahead."
Haas added: "Romain has played a large role in bringing respect and legitimacy to Haas.
"We have a new set of challenges next year, with a new car and a new set of regulations, and his veteran leadership will again prove valuable."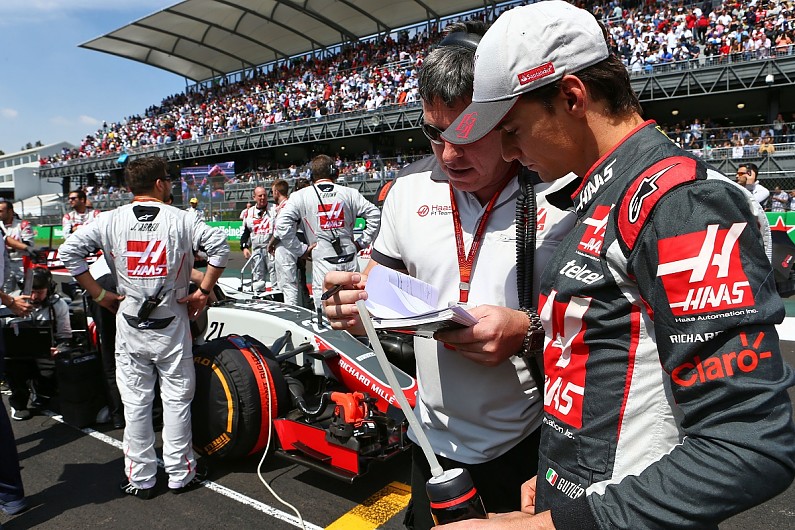 The decision leaves Esteban Gutierrez seeking a drive elsewhere for next season, with only Sauber and Manor left to confirm drivers for 2017.
"I want to thank Esteban Gutierrez for all of his efforts," said Haas.
"He's been an instrumental part of our first year in Formula 1 and we're looking forward to finishing the season strong with him and Romain."