Esteban Gutierrez has apologised to his Haas Formula 1 crew for hitting out at them during difficult moments of the team's first season.
Gutierrez has endured a tough return to a race seat in F1 this year, suffering more technical problems than team-mate Romain Grosjean, who has 28 points to the Mexican's zero.
"There have been a few moments in the season where frustration was very high and I admit that," Gutierrez told Autosport.
"There have also been a lot of moments of desperation where I had to be a bit aggressive with a few people in the team.
"When you are a driver doing everything you can - preparing yourself in the best way, being very quick, putting everything together from your side - and then you see very basic mistakes from the team side, it's like 'What's going on?'
"But I also have to admit sometimes I was a bit too much on certain occasions.
"I went and apologised and we've become closer and closer and closer as a team."
Gutierrez believes his team has been understanding of his criticism.
"I put the frustration on one side in order to say 'Let's be a team and make it right'," he said.
"They understood. Those things happen and you need to find the best compromise.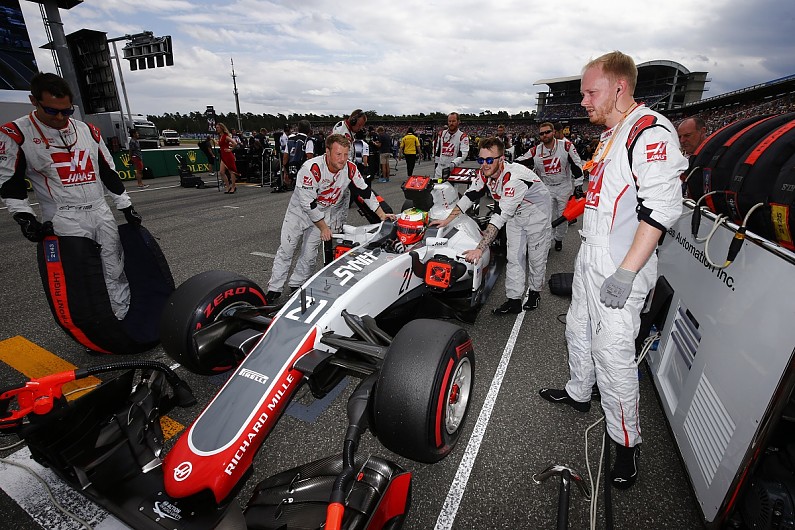 "Then more mistakes happened, but it was then about keeping calm and keeping going and going and going.
"Thankfully I have the support of Gunther [Steiner, team principal], I have the support from the chief engineers and a lot of people on the team.
"We are all doing our best to improve the team, to make it work because it's a team of two cars and we want to score points with two cars, not only one."
Gutierrez has previously said that his misfortune was hurting his image, but he accepts that outbursts about the team are not always productive.
"From the outside it's looks so bad that it put a big compromise on my image and the perception other people have on my career and how they see my performance," he said.
"But of course, at some point I have to be more clever than that, to put that to one side and focus on the things I'm doing right and are my responsibility."