Valtteri Bottas's "unfinished story" and commitment to Williams is set to lead to the Finn staying with the Formula 1 team in 2017.
For the second year running paddock speculation had linked Bottas with a potential move to Ferrari for 2017, only for the Italian team to again re-sign Kimi Raikkonen.
With few other options on the table, Bottas is in a strong position to continue with Williams for a fifth successive season on the F1 grid.
"Valtteri has been very adamant about his commitment towards Williams since the beginning of this season, especially because of the change in the regulations for next year, and the trust he has in them," manager Didier Coton told Autosport.
"There is a bit of an unfinished story between those two, and he wants to commit as much as he can to the team.
"He is in F1 to win, the team, of course, has the same objective, and both are working hard to achieve it.
"Williams is a great team, with a lot of potential.
"They have demonstrated in the past two years what they can do, and there is more to come.
"And if I look at Valtteri's commitment towards the team, the team should be happy to have him."
It recently emerged Bottas is to take a more hands-on approach with regard to negotiating his next deal, claiming he was "keen to be a bit more involved".
The management team, including Coton, remains firmly on board in terms of advice and support, adding: "He has taken a lead on that, and he knows we are behind him at all times.
"There is no rush [in terms of 2017 negotiations]. It's not for me to predict."
GUTIERREZ/HAAS TALKS TO WAIT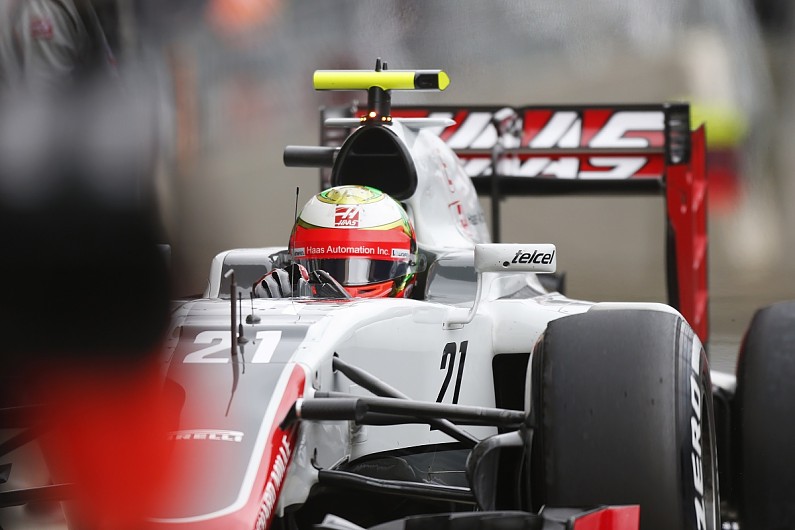 Another Coton charge is Esteban Gutierrez, who has endured a tough season on his return to F1 this year, with the Mexican yet to figure in the points for newcomers Haas.
Numerous technical issues have plagued Gutierrez's car, both during pre-season and over the first few races.
Despite that doubts are gathering as to whether Gutierrez will be retained, in particular with Ferrari junior Charles Leclerc in the background.
Coton said: "I had an initial discussion with Gunther [Steiner, team principal] recently, and we decided to concentrate first on getting more results for the team, but also for Esteban who deserves some.
"So we have decided to let things roll along until a certain point.
"Esteban trusts the team. Yes, he had some hiccups technically, but the team has worked pretty hard to try to erase that, and it's starting to show.
"The team knows what they have, other people in the paddock know the potential of Esteban, and he has shown his talent when he's not had any problems.
"He is being very calm about everything, very mature in his approach, and he knows his time will come because he is pushing hard."