All Formula 1 drivers will wear black armbands for the Brazilian Grand Prix as a mark of respect for those killed during the terrorist attacks in Paris.

The move follows considerable debate between FIA president Jean Todt and F1 supremo Bernie Ecclestone as to how to mark the tragedy.

That was due to Todt's insistence on holding a minute's silence shortly before the race to honour the World Day of Remembrance for Road Traffic Victims.
The long-planned gesture comes ahead of a conference on road deaths in Brasilia later this week.

It was then suggested the minute's silence should instead be held for those who lost their lives in Paris.

As a compromise, the FIA has confirmed changes to the ceremony to pay tribute to the road traffic victims.

A statement read: "Because of the horrific terrorist attacks of 13 November in Paris, the ceremony to pay tribute to the casualties of road traffic accidents scheduled for the Brazilian Grand Prix within the framework of the World Day of Remembrance for Road Traffic Victims has been modified.

"The drivers' parade lap will see all competitors wearing a black armband as a sign of mourning and tribute to the victims of the Paris tragedy and as a gesture of solidarity with their families and loved ones.

"In addition, a French flag decorated with a black ribbon will be carried on the truck used during the drivers' parade.

"Finally, a backdrop prepared for the World Day of Remembrance for Road Traffic Victims will be displayed behind the drivers on the grid at 13h45 (local time) for a minute of silence as a tribute to those who have lost their lives or have been injured in road traffic accidents."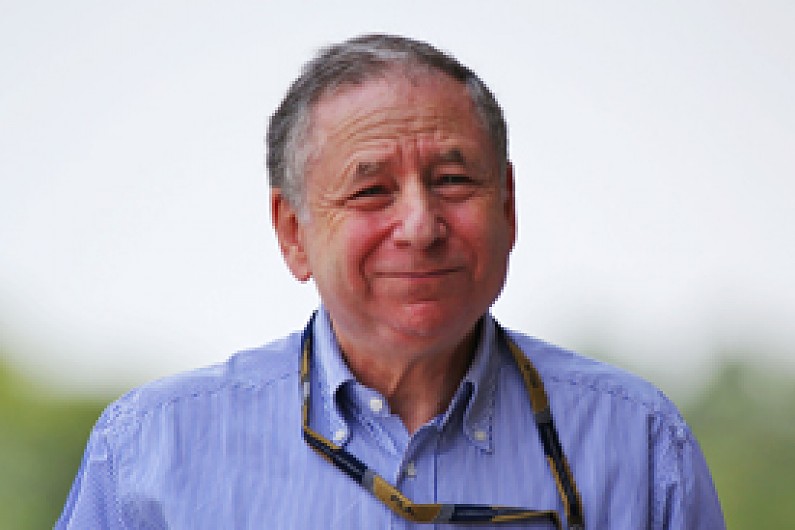 Todt has made road safety improvements and a reduction in deaths on the roads around the world his number one priority since taking office.

But his comments shortly after arriving in the Interlagos paddock turned heads.

Speaking to French television station Canal+, Todt at one point remarked: "Do you realise the number of people killed in road accidents is by far bigger than the number of people who died in Paris?"

The FIA later issued an initial statement acknowledging the Paris attacks.
GROSJEAN IN SHOCK
The only French driver in F1, Romain Grosjean wore a modified black armband incorporating his nation's flag on Saturday, and admitted it had been a strange day.
"My family is in Paris so I called them last night. I was worried," he said.
"I'm lucky I didn't have friends that were involved but I had a lot of them in the Stade de France and some others in Paris so it's a bit of a shock for everyone."
He said his thoughts will be with Paris during the minute's silence.
"I think unfortunately there are crashes on the road - people on the road - and there are terrorist attacks," he said.
"I think what happened yesterday is big because it can happen to everyone in the world and we don't want to see that.
"So yes, as a French man, tomorrow if there's a minute of silence it will be for the people who were in Paris and who have been attacked."